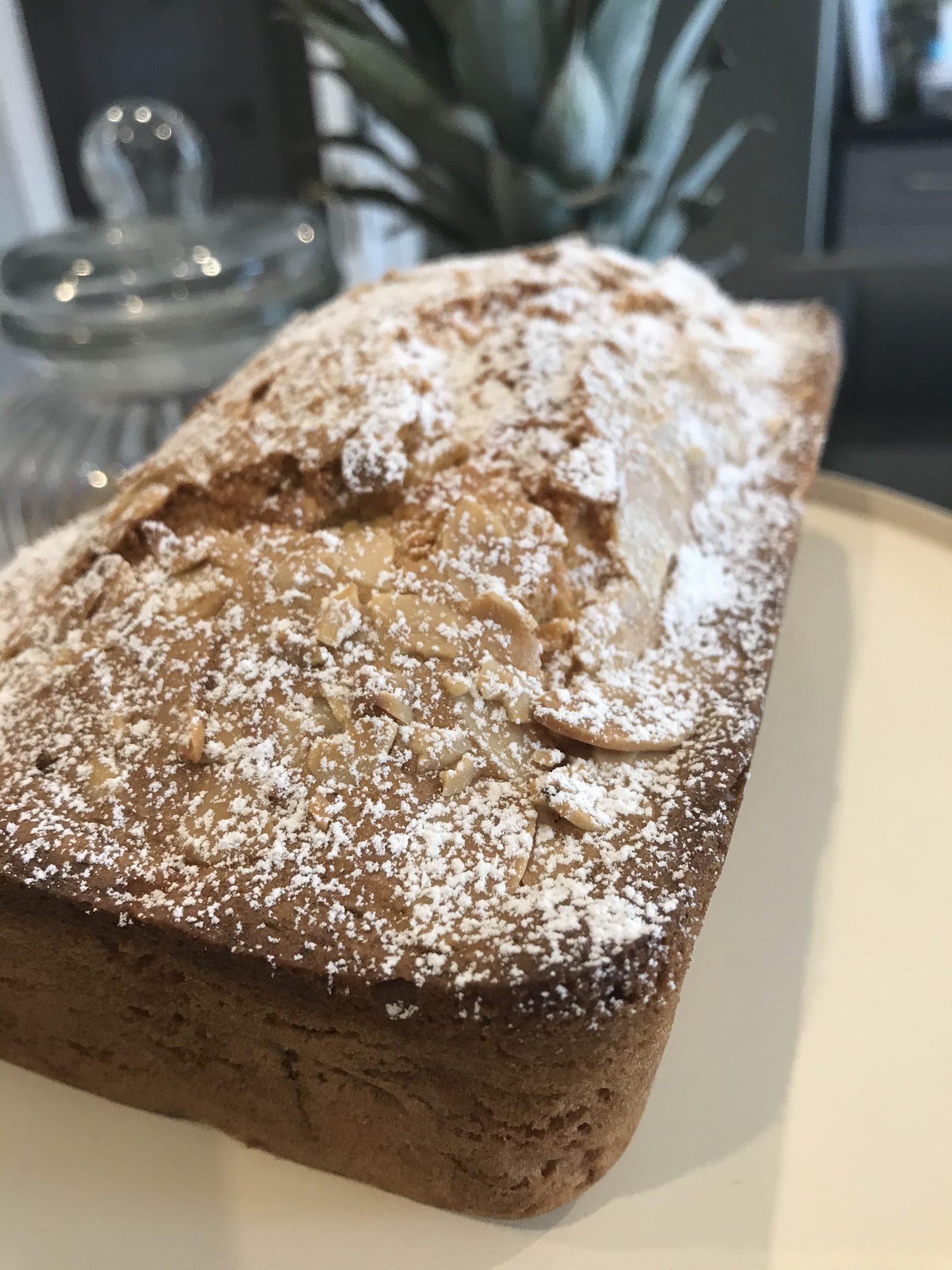 This is such a delicious, soft and light cake recipe. There's no bells or whistles with this one. No big entrance or show stopping impact. It's simply a hug in a cake. That probably describes it best.
A very simple recipe that comes together quickly and easily to be enjoyed by all the family. Who doesn't love an "all in one bowl" recipe!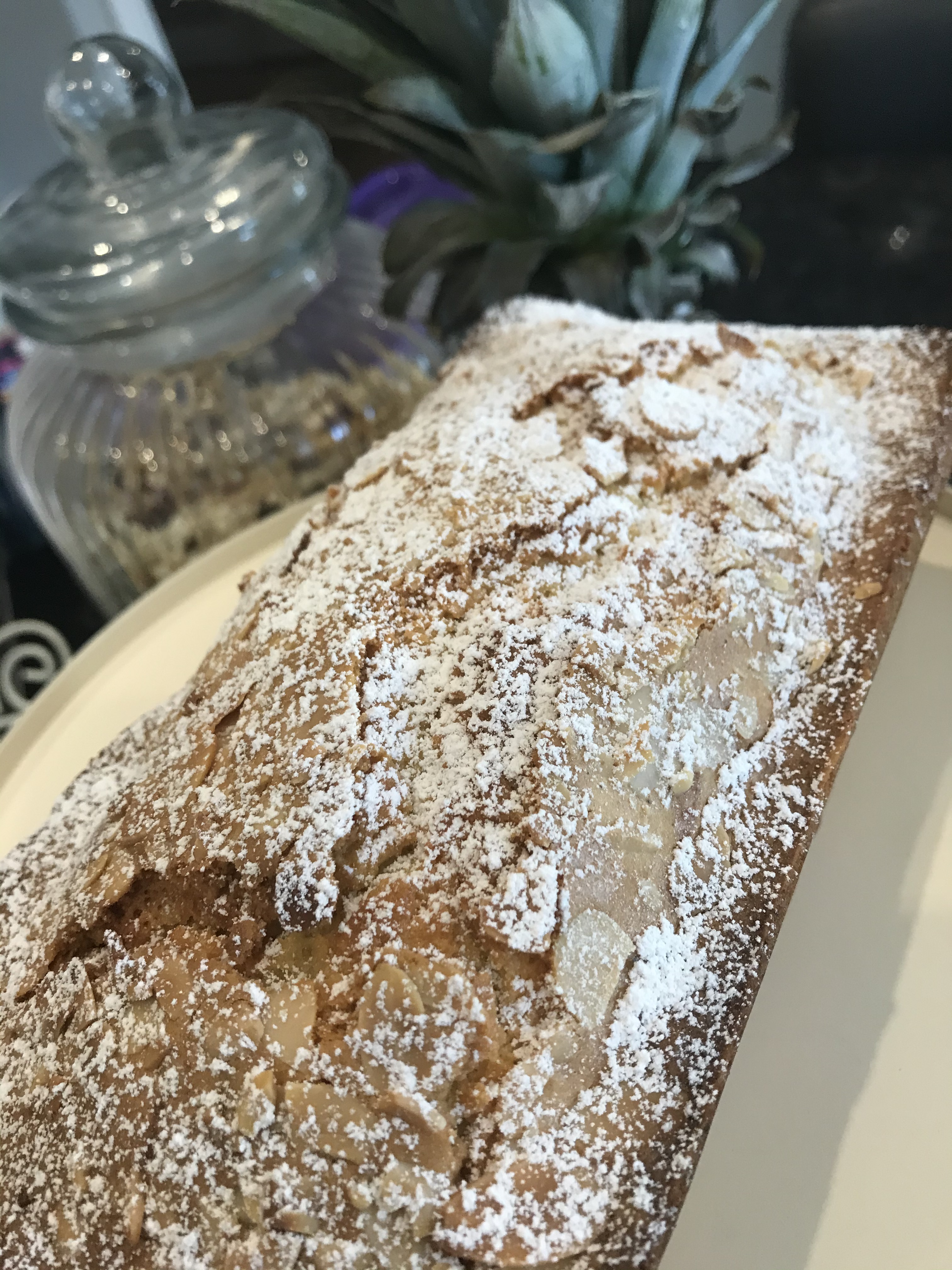 I wouldn't use a cooking apple like Bramley, I would definitely recommend using sweet eating apples like a Golden Delicious or a Pink Lady to match the sweetness of the pear. Also using sweet, eating apples means you don't have to use excess sugar.
Ingredients:
3 eggs, large
75g butter, melted
100g caster sugar (I reduced this to 70g)
170g plain flour
1 tablespoon baking powder
1 eating apple, peeled and chopped
1 pear, peeled and chopped
Method:
Preheat oven to 180C Fan / 190 C / Gas 4. Grease a 20cm / 8″ cake tin or a 2lb loaf tin. You can also line with parchment if you prefer.
Everything prepped and ready to go as it's such a fast method: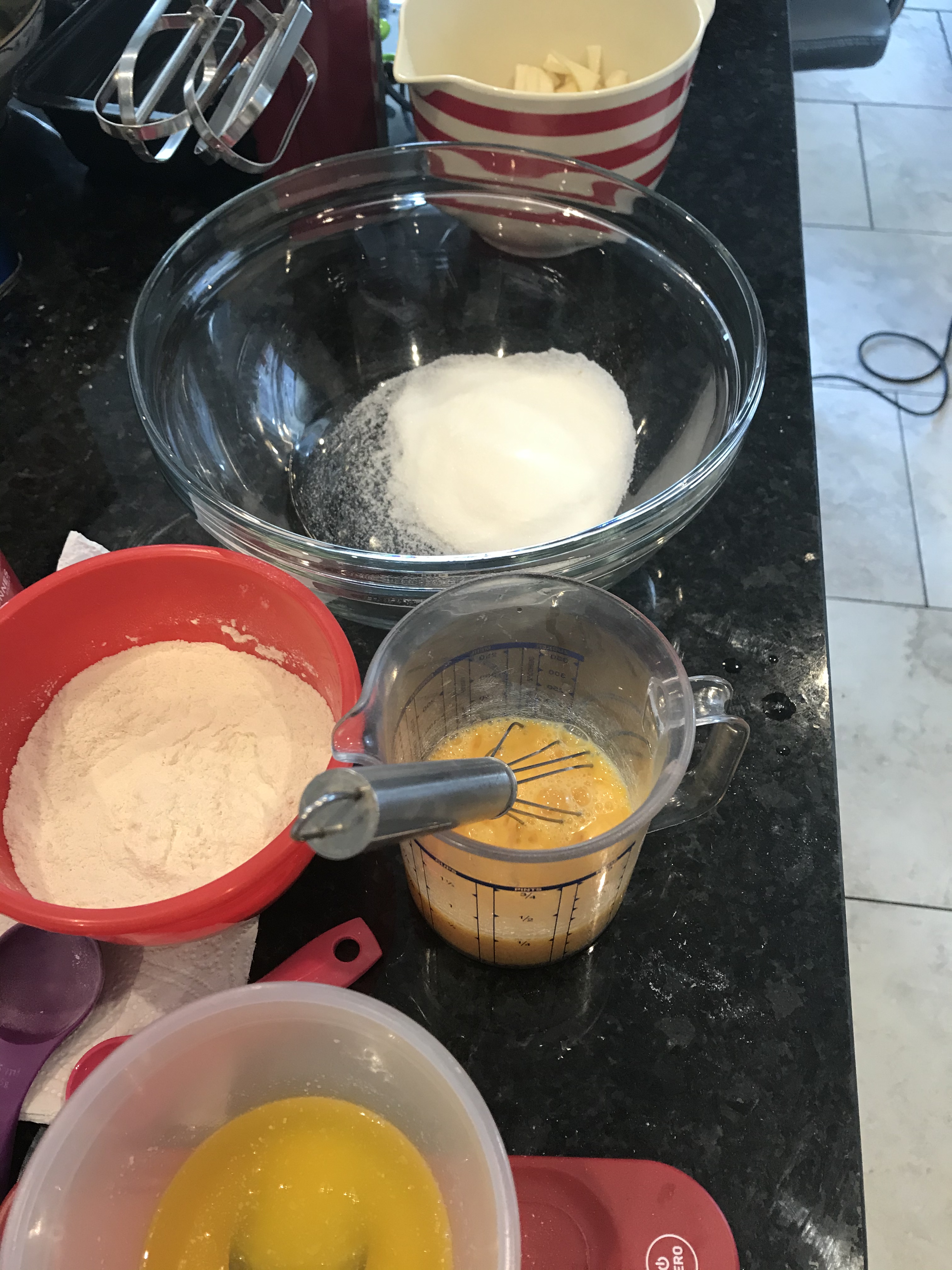 In a large bowl, beat the eggs, melted butter, caster sugar, flour and baking powder until it's smooth and creamy. I prefer to give the eggs a quick beat before adding and I sift the flour and baking powder together but that's a personal preference.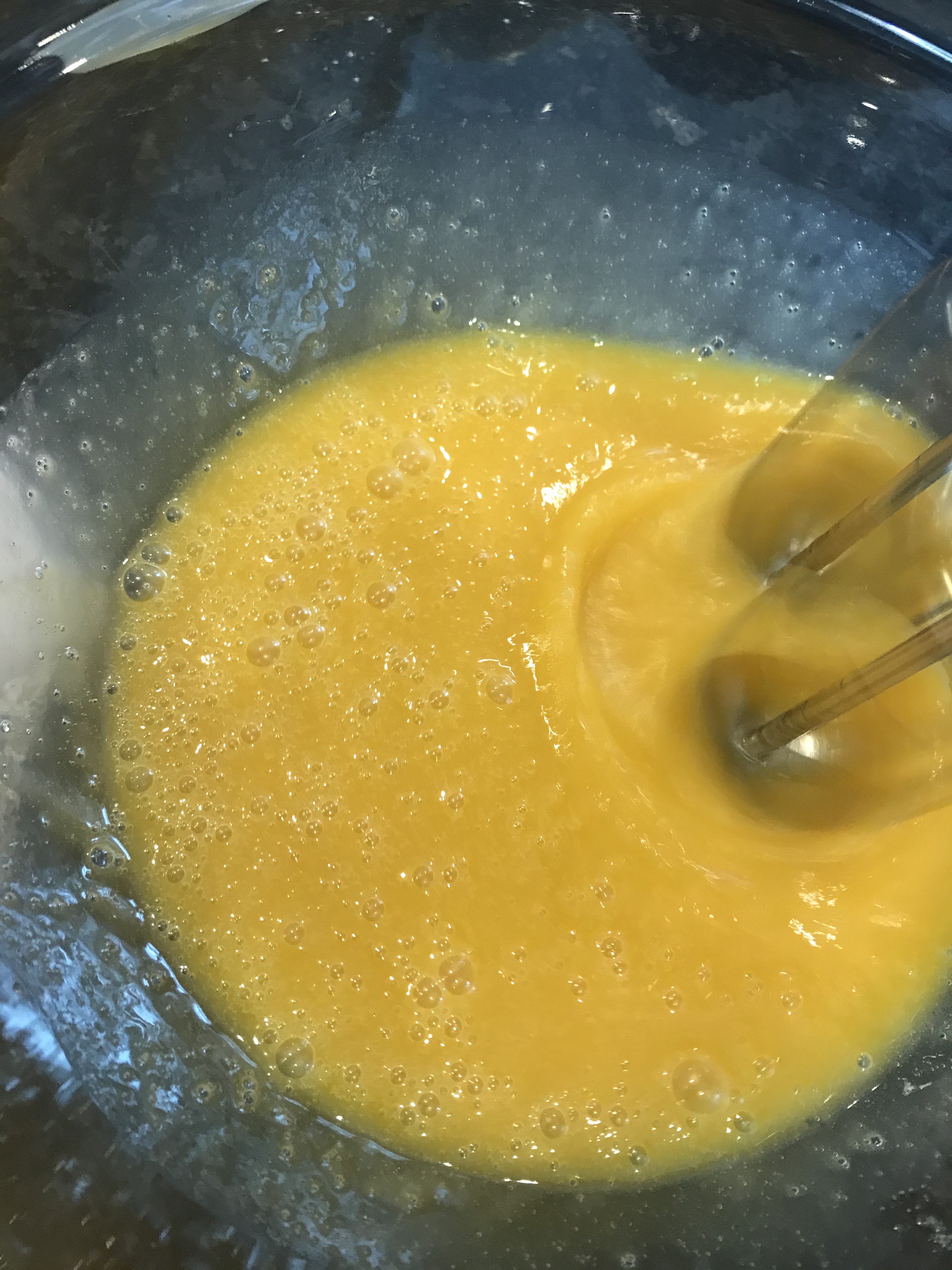 Add 1 tbsp flour to the chopped apple and pear to coat them all so they won't sink in the cake.
Gently stir in the flour coated apple and pear pieces just enough to disperse them through the batter.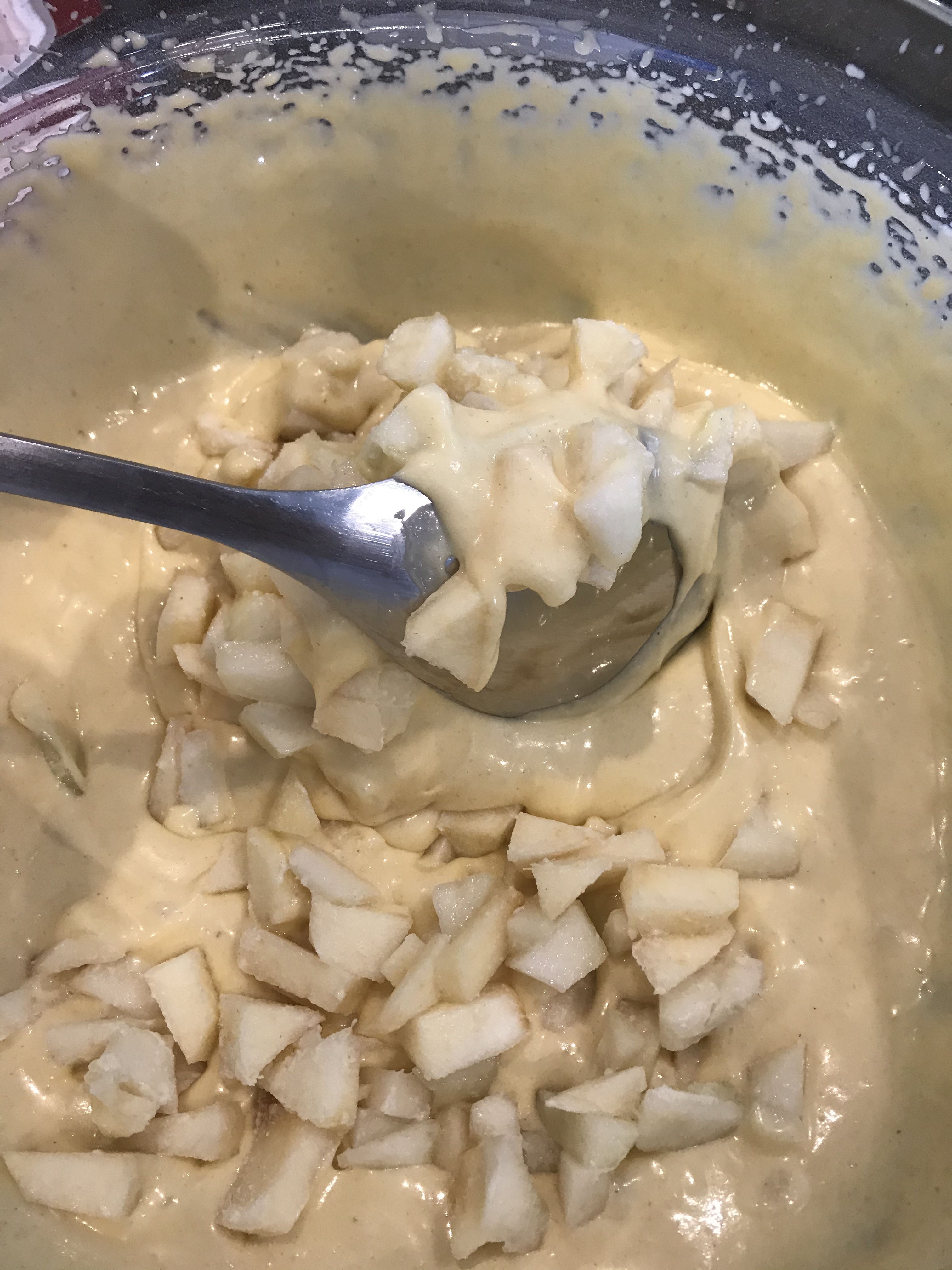 Transfer to your prepared cake or loaf tin. Bake in the preheated oven for about 35 / 45 minutes. Check with a skewer inserted into the centre. If it comes out clean, it's baked. If you find it's browning too much, just place some tin foil over the top for the last 10 or 15 minutes.
I sprinkled toasted almond slivers on top for a bit of crunch.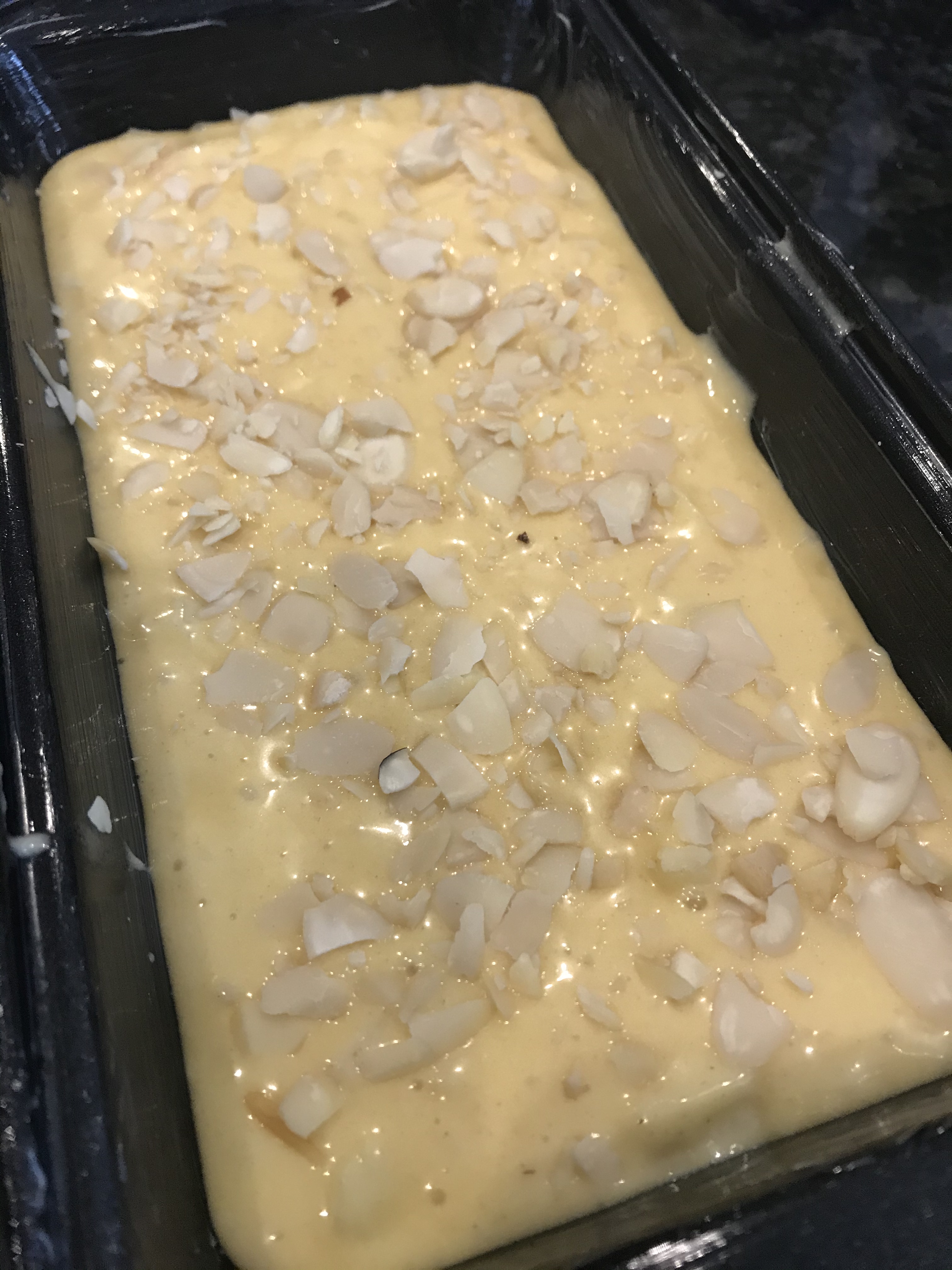 Remove from the oven and leave in the tin for about 5 minutes. Then you can take it out of the tin and leave on a wire rack to cool completely.
This cake freezes really well too. I cut it in half and put one half in a freezer bag. It defrosted perfectly and lost none of it's fluffiness which is great. A simple dusting with icing sugar is enough to fully enjoy this lovely, heart warming cake.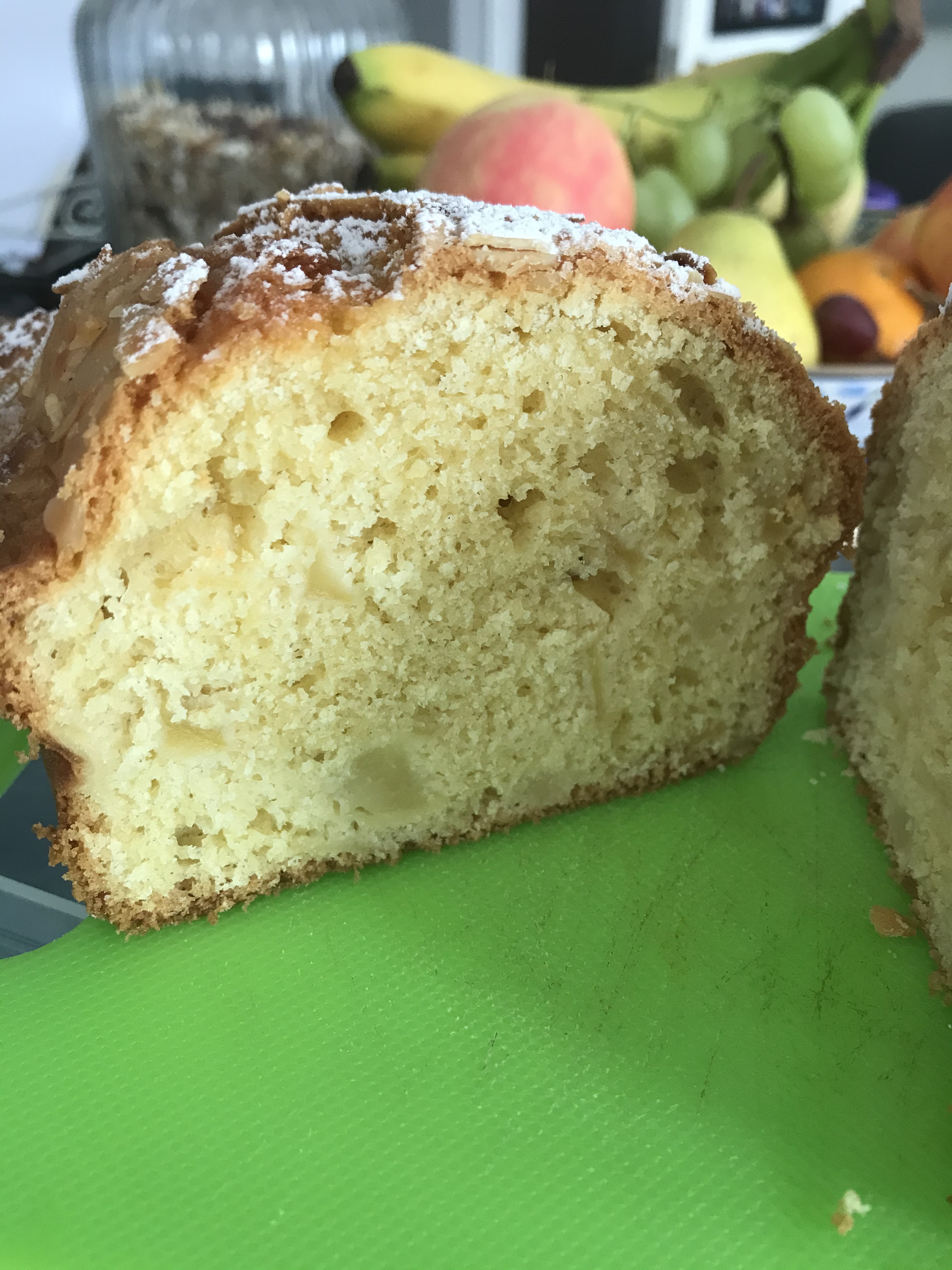 Bake with love
Soraya x