A coffee cake just always seems to grab everyone's attention. It's easy to see why. A well made, full of flavour coffee cake that's not dry or over sweet is a wonderful thing. I love a bundt tin as I feel it turns every cake into a "something special" cake. Just when you see that circle of deliciousness, it's really exciting. I'm not saying that the sight of a cake is not exciting, but a bundt just has that something extra but saying that, you can make this cake in any preferred tin or even in a traybake and cut into squares.
It lasts well too which is always a bonus in case you need a fix the next day or even the day after. I've added a cinnamon and brown sugar streusel type of topping to this particular cake but you don't have to. Also I'm a big fan of a coffee icing more than a coffee buttercream icing so this recipe got the coffee icing drizzle but I do have another recipe which uses buttercream which you can see here: https://www.cozebakes.com/2016/02/23/coffee-cake-with-coffee-buttercream-icing/ 
It's up to you which you use. Both will work equally well but if you choose the buttercream option, I wouldn't add the streusel, it would be too much going on in the cake.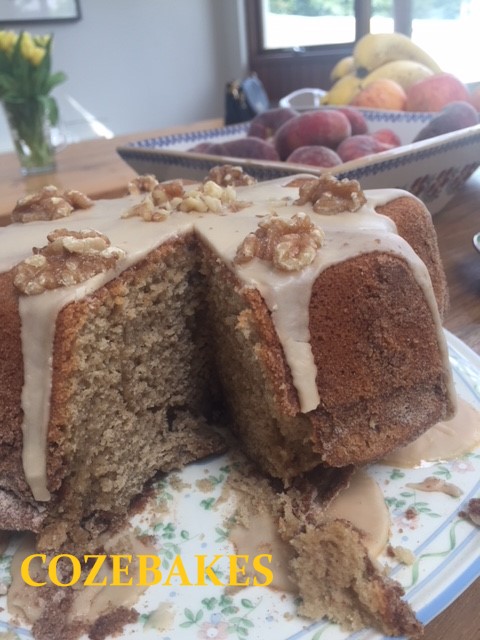 Continue reading →