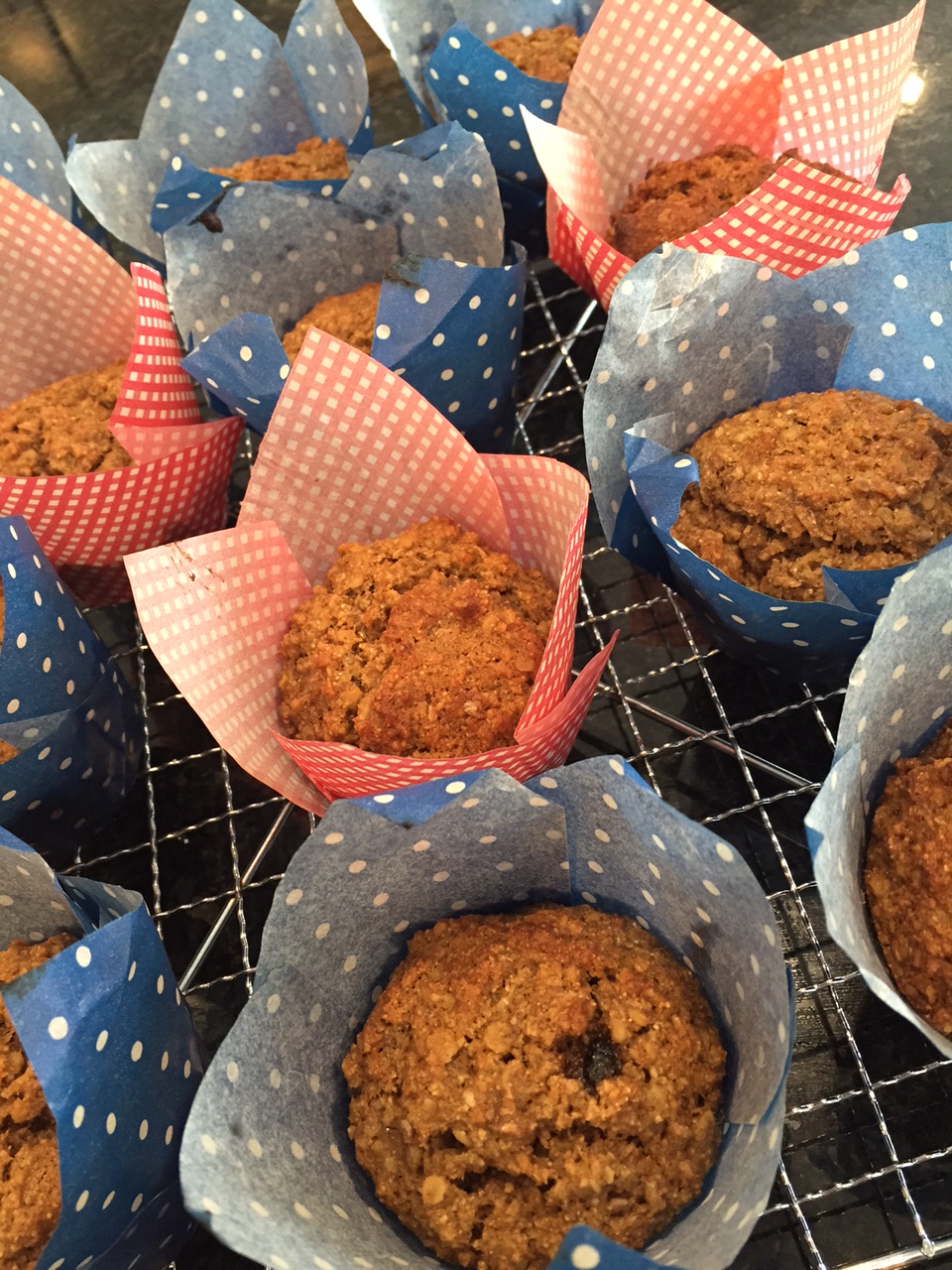 A lovely healthy and nutritious version of a firm favourite using wholemeal instead of plain flour and healthy oats. The spices give a lovely flavour but you can leave them out if you want a plain muffin. For those on a dairy free eating plan, these are perfect as vegetable oil is used instead of butter. They are lovely and moist and not too sweet so perfect for on the go, a quick breakfast or great snack.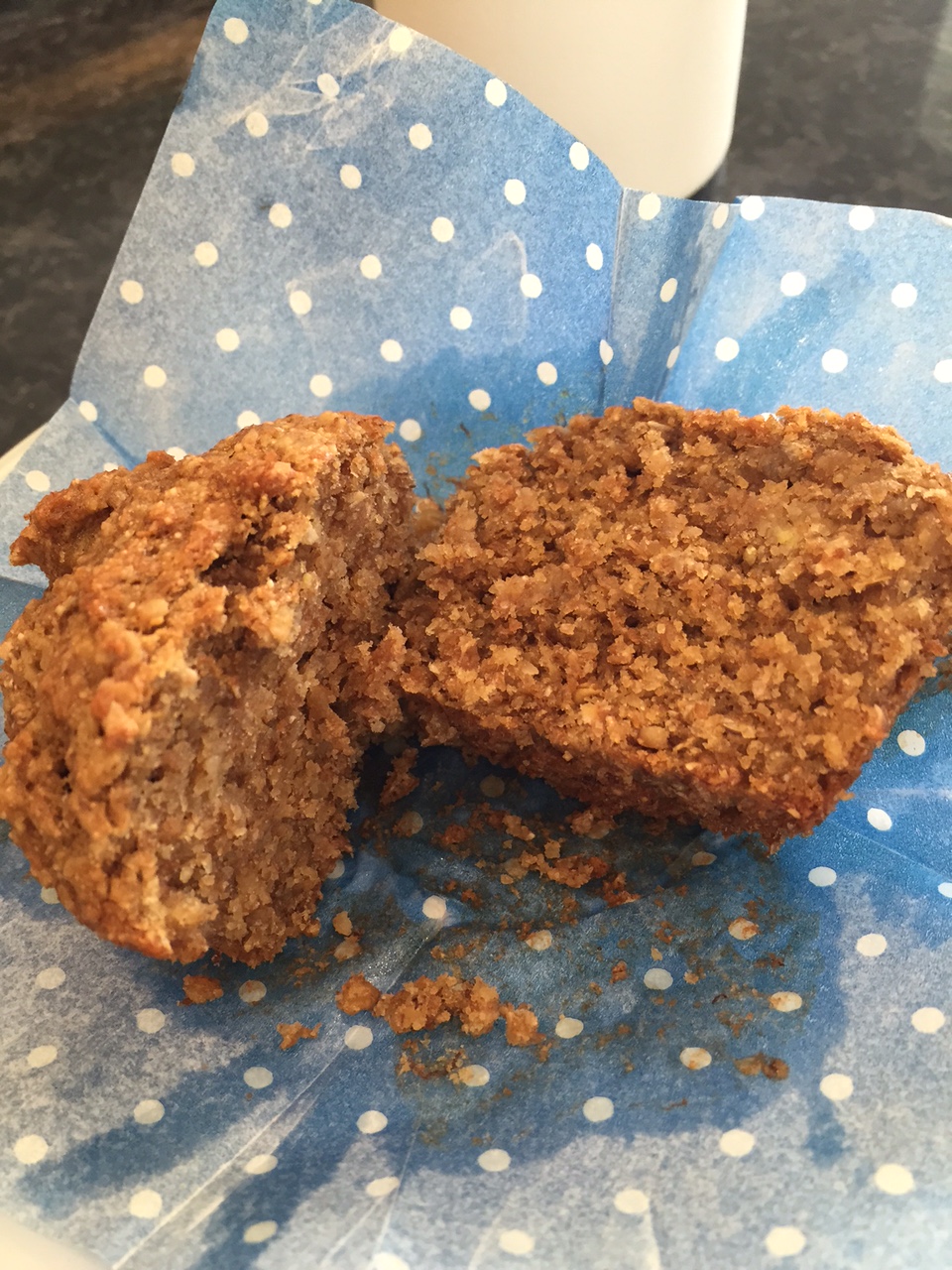 The recipe makes 12 muffins and you don't need any equipment other than a bowl to mix them in. Remember to prepare your tin so you don't get a greasy bottom on your cases by adding rice to the tins.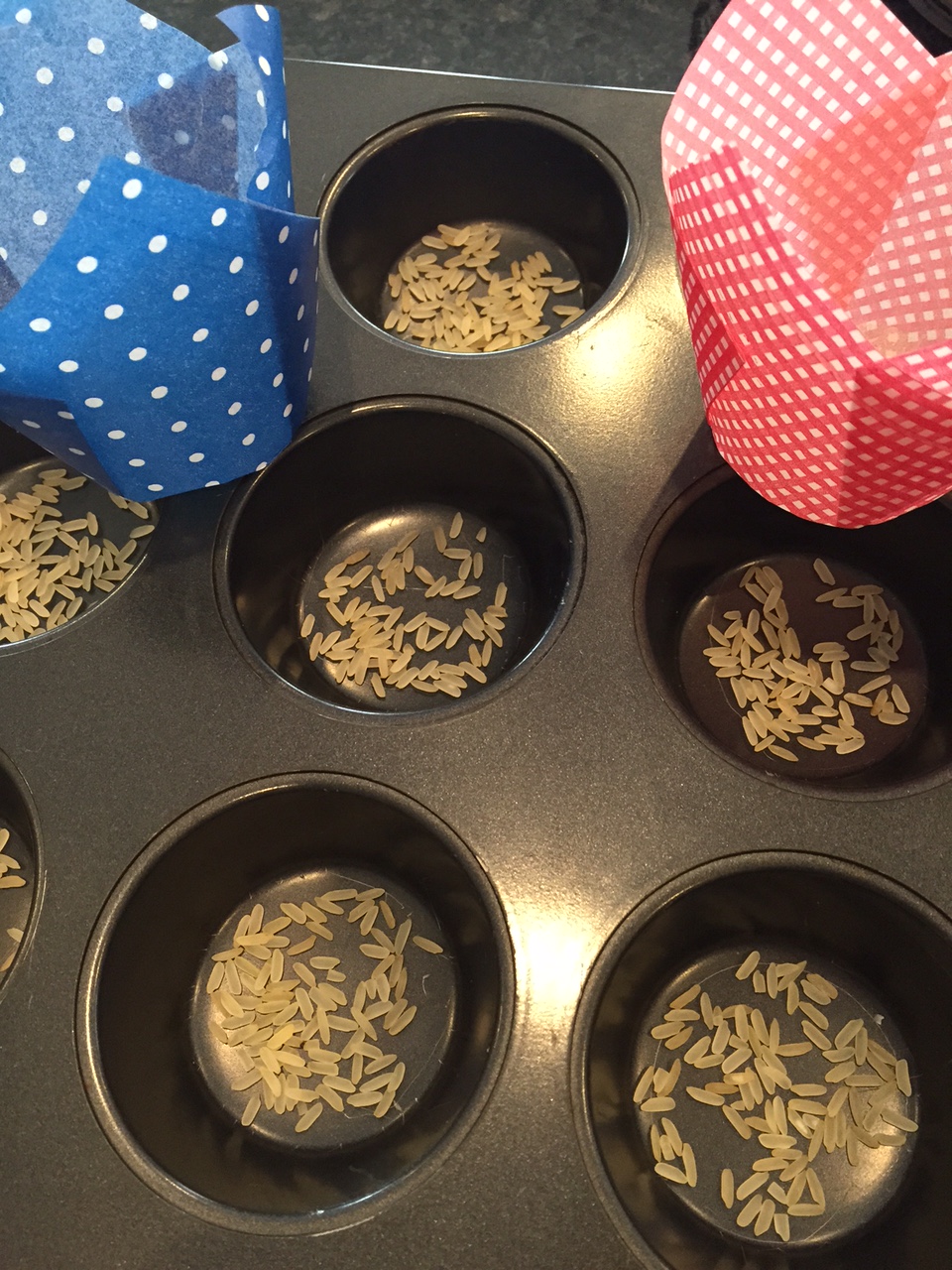 Ingredients:
3 ripe bananas, mashed (I use a potato masher)
100g dark brown sugar
1 egg
1 tsp vanilla extract
120ml vegetable oil
140g wholemeal flour
80g porridge oats
1/2 tsp ground cinnamon
1/2 tsp ground ginger
1 tablespoon baking powder
1/2 tsp bicarbonate soda
Method:
Preheat the oven to 180C Fan , Gas 4 and line a 12 cup muffin tin with cases.
In a large bowl stir together the bananas, (I mashed them in the bowl first), sugar, egg, vanilla and oil. It's a very wet mixture and I found using a fork to give them a good whisk worked well to incorporate the oil.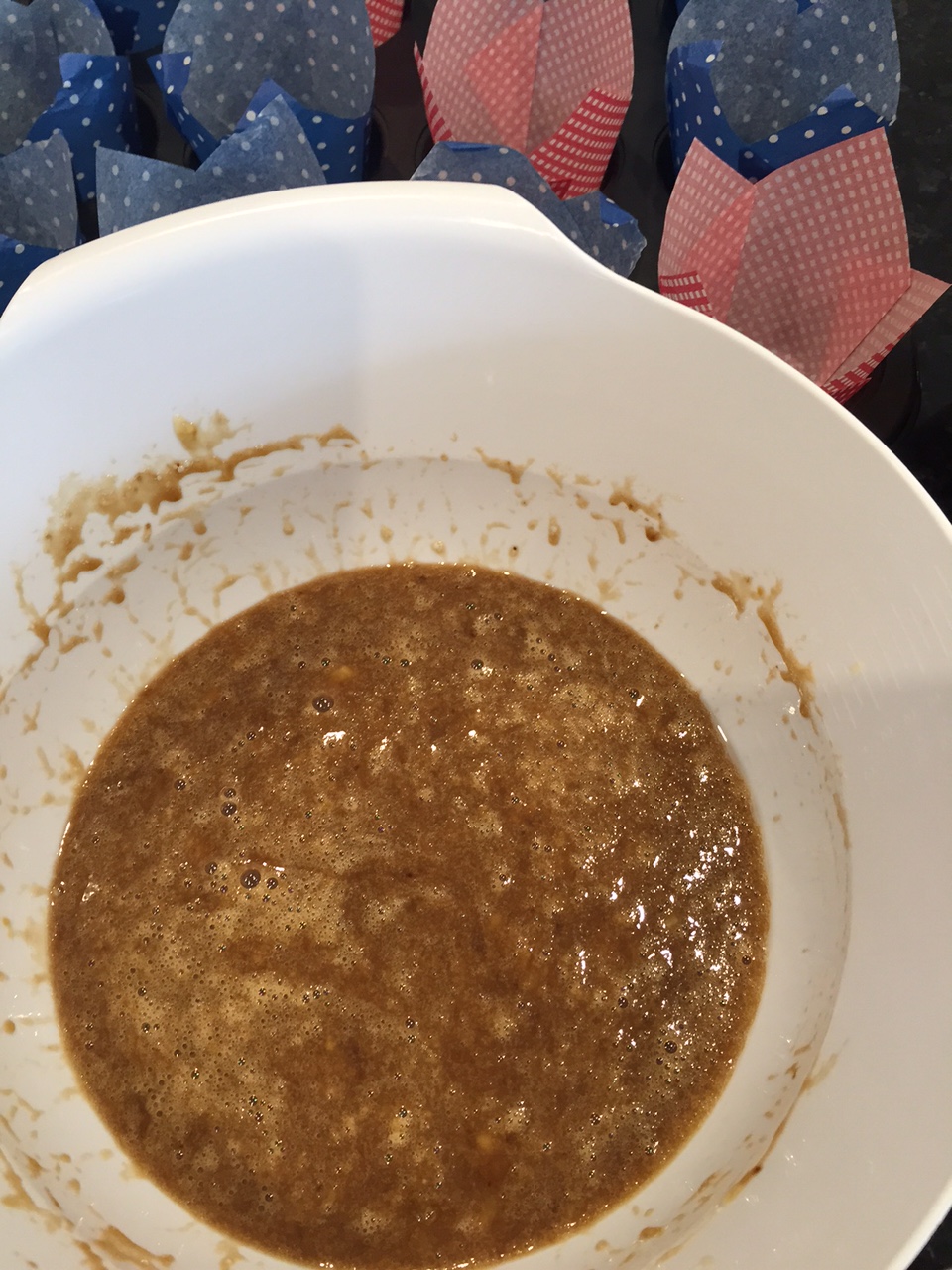 In another bowl, mix the wholemeal flour, oats, cinnamon, ginger, baking powder and bicarbonate of soda. Whisk these together to make sure everything is well blended and then stir into the banana mix until it's combined. Just check the bottom of the bowl for any leftover flour mix. It's a thick consistency. Don't over mix at this stage or the muffins will be tough and dense instead of light and moist.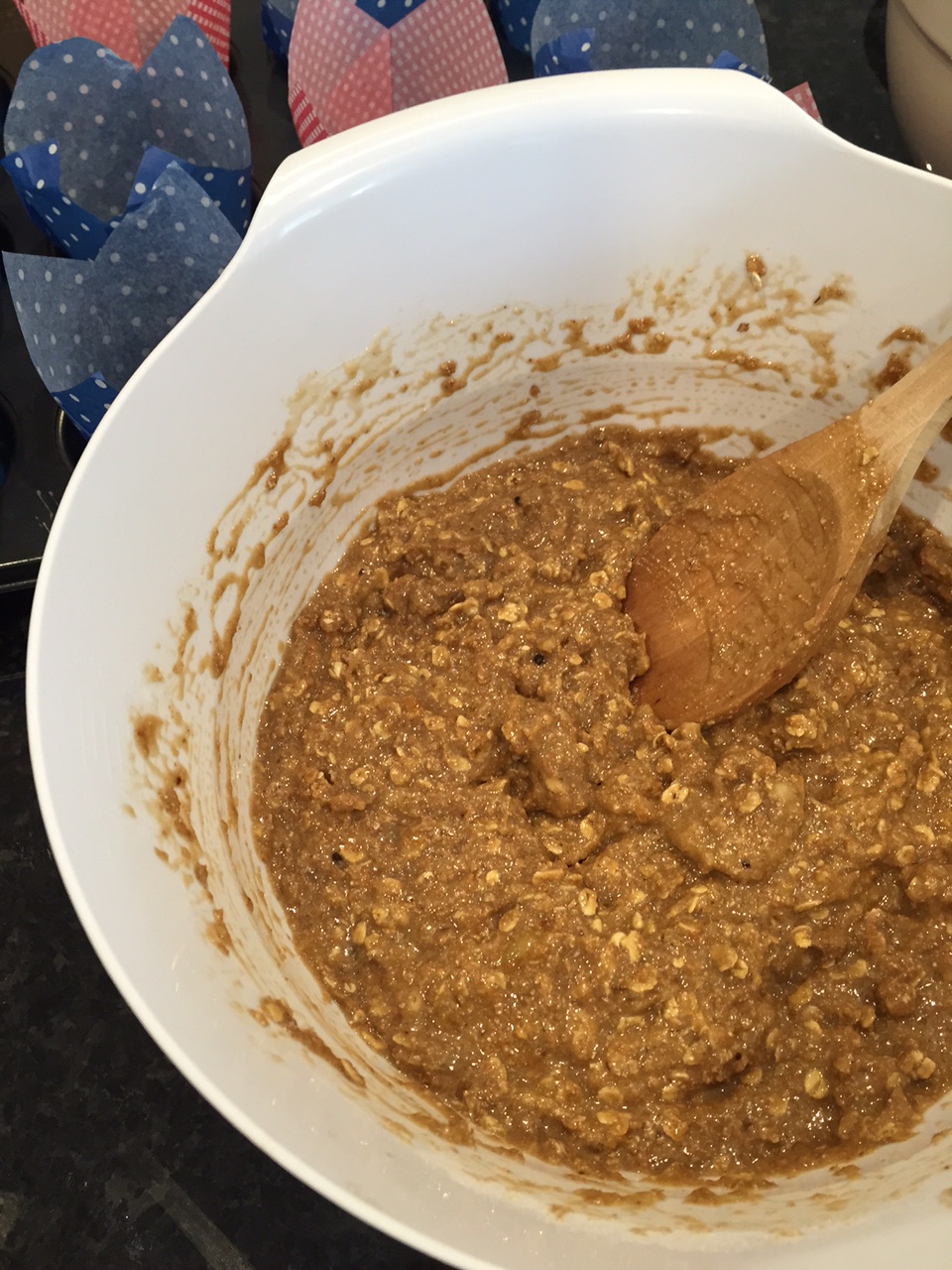 Spoon the mixture into the prepared muffin cases. I use an ice cream scoop to get an even spread. For this mix, a good heaped scoop was perfect for each case and used up all the mixture.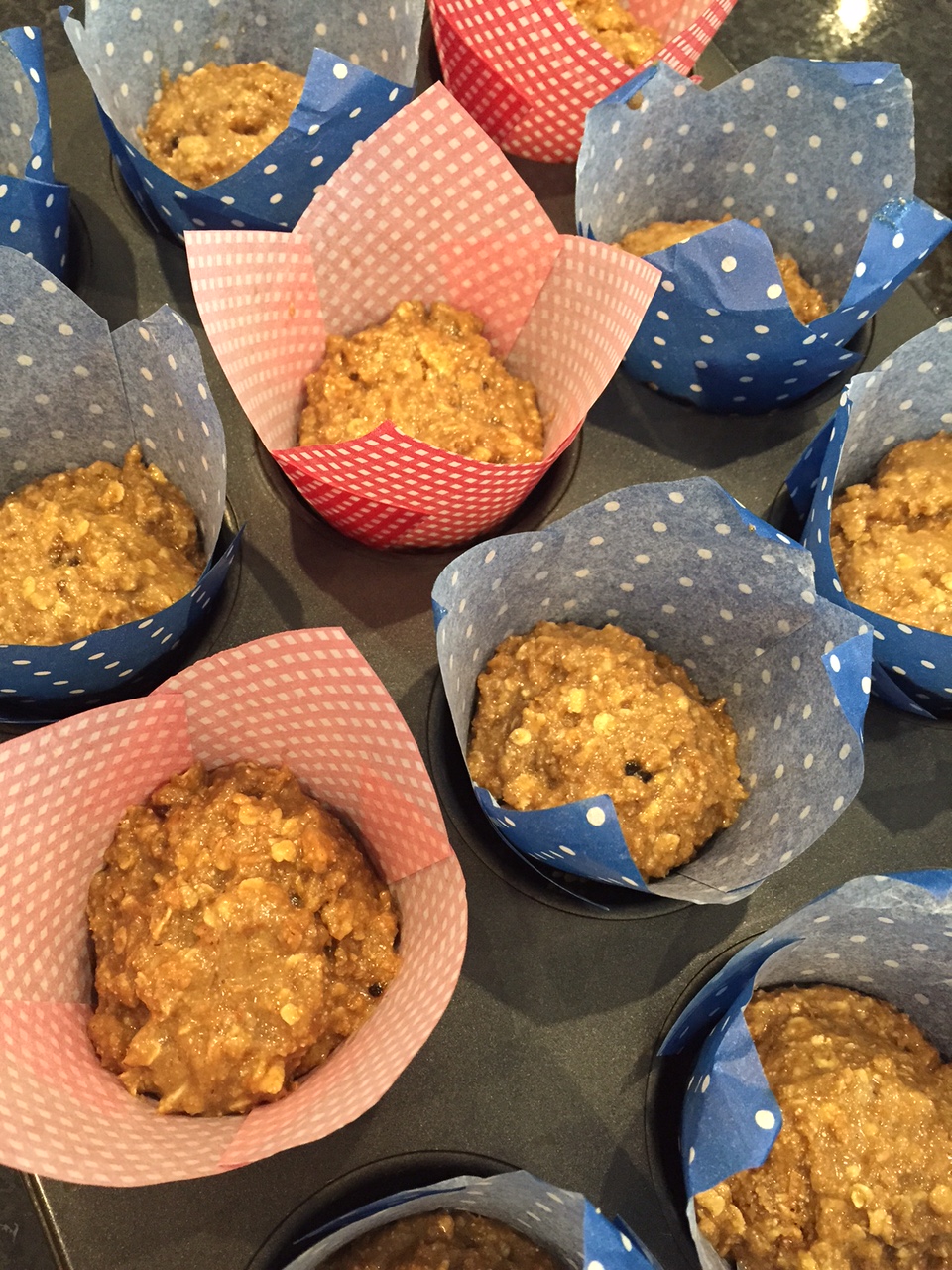 Ready for the oven – just over half filled.
Bake in the preheated oven for about 25 mins. till the tops spring back when you press them lightly. Let them cool in the tins for about 5 mins and then move them to a wire rack to cool completely.
These lovely muffins freeze well too so you can have fresh, tasty muffins all week long!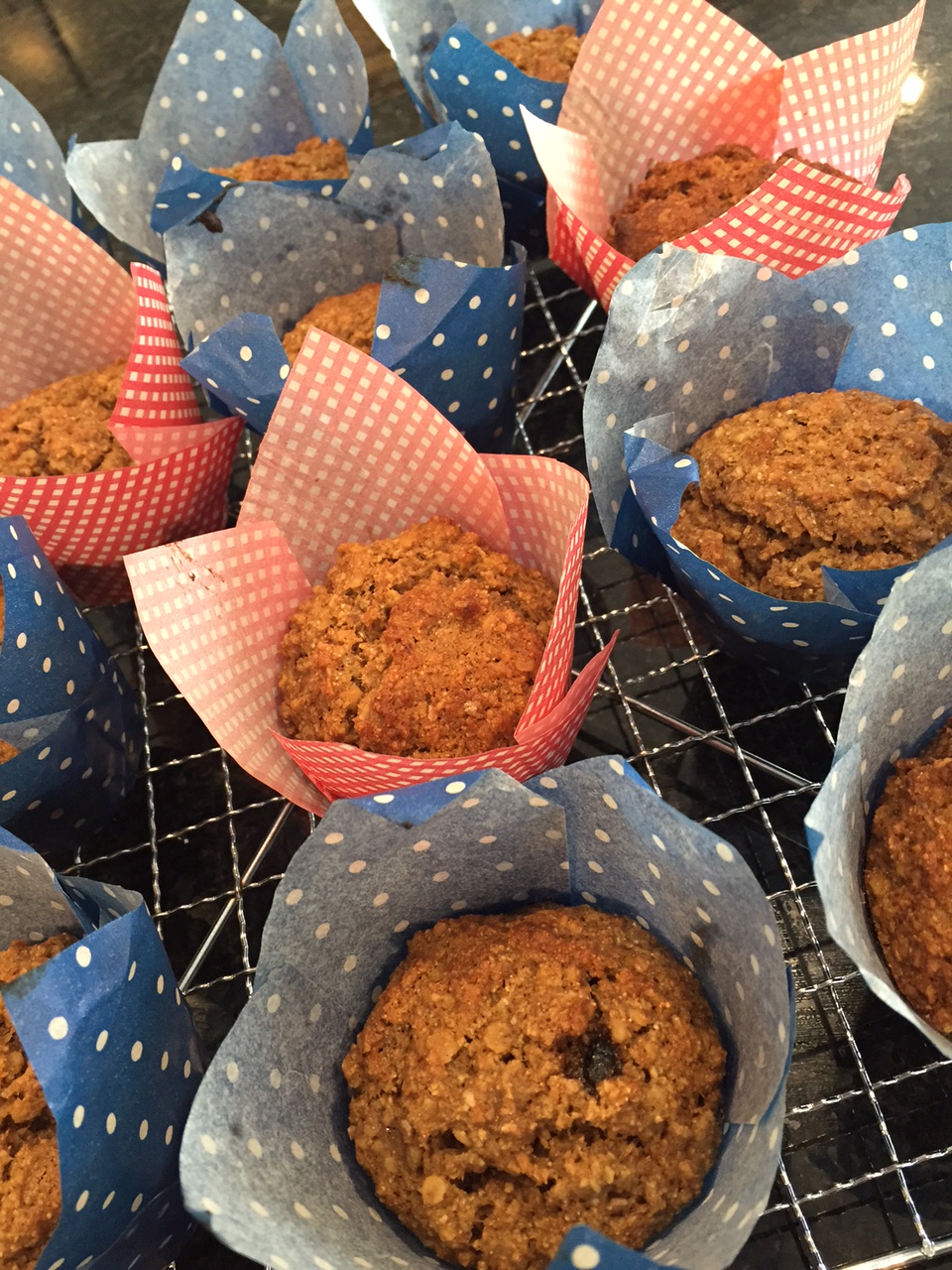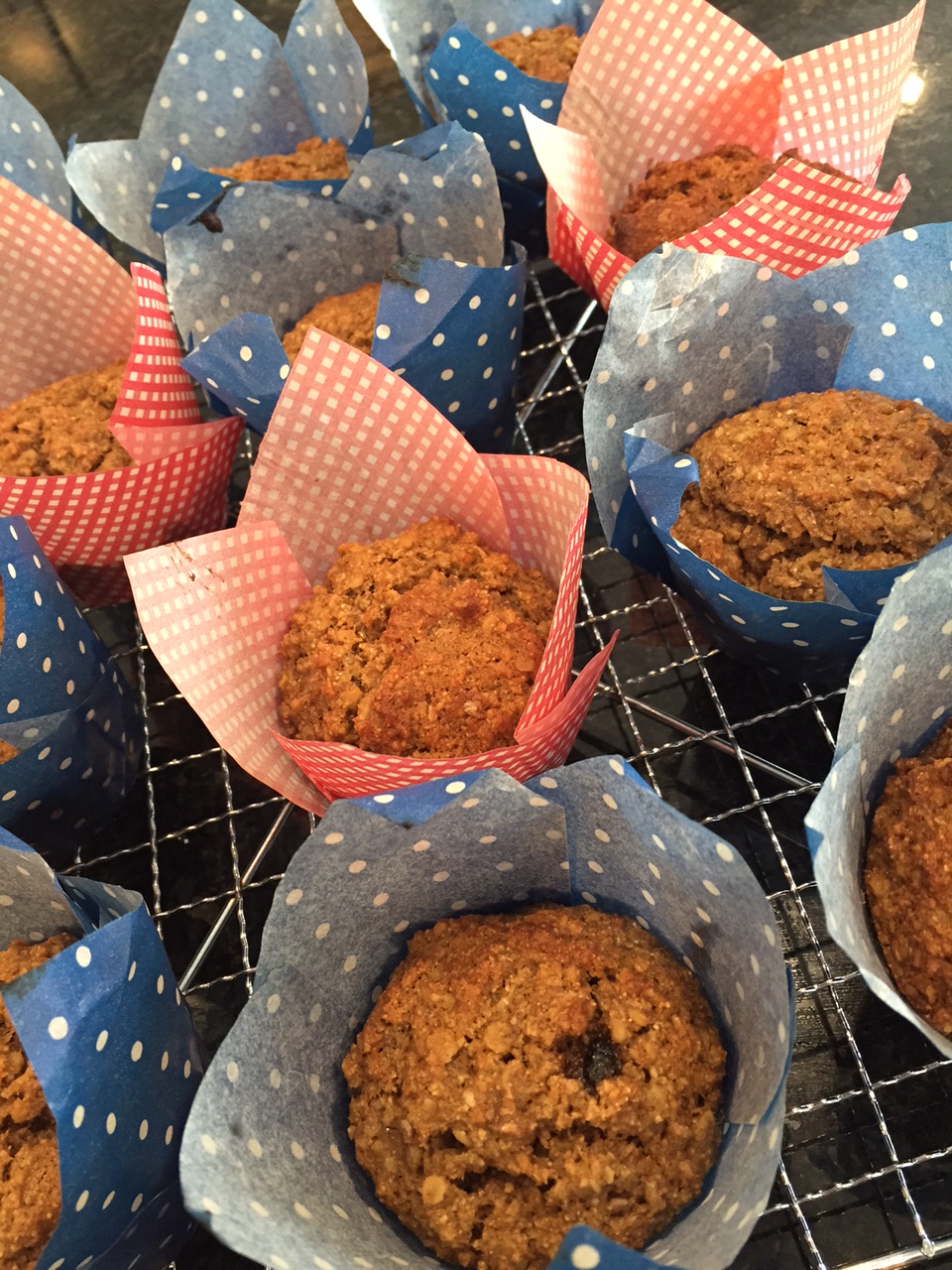 Had to have one, just to check of course 🙂   A really lovely muffin, not too sweet at all and perfect for a quick snack.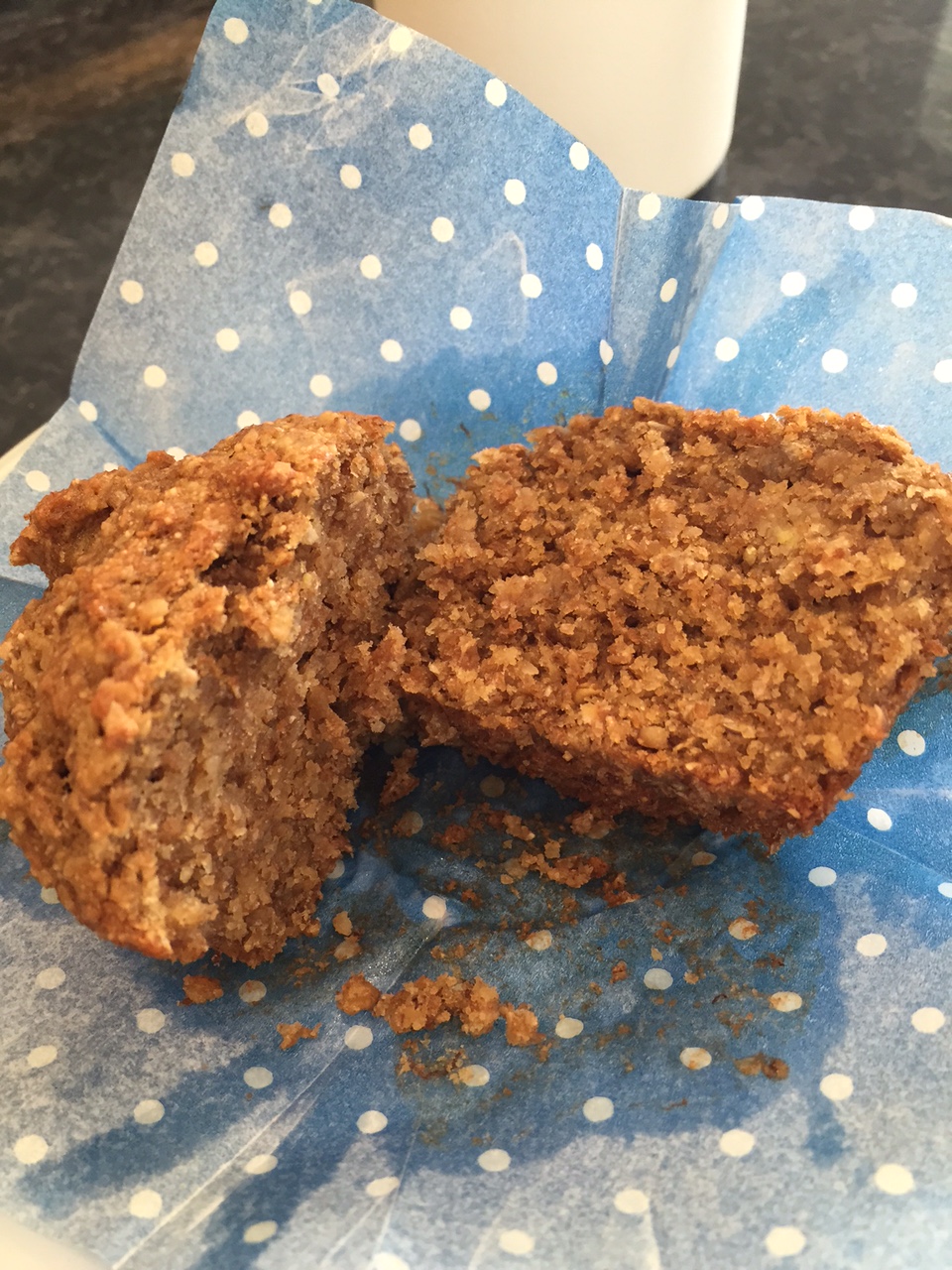 These were made for a friend who has a nut allergy sufferer in her home so they were made as is but if you wanted, you could add some chopped walnuts for added texture. Delicious!
If you prefer them a bit sweeter, add another 50g of dark brown sugar to the mix but remember, just bake with love 🙂
Soraya x