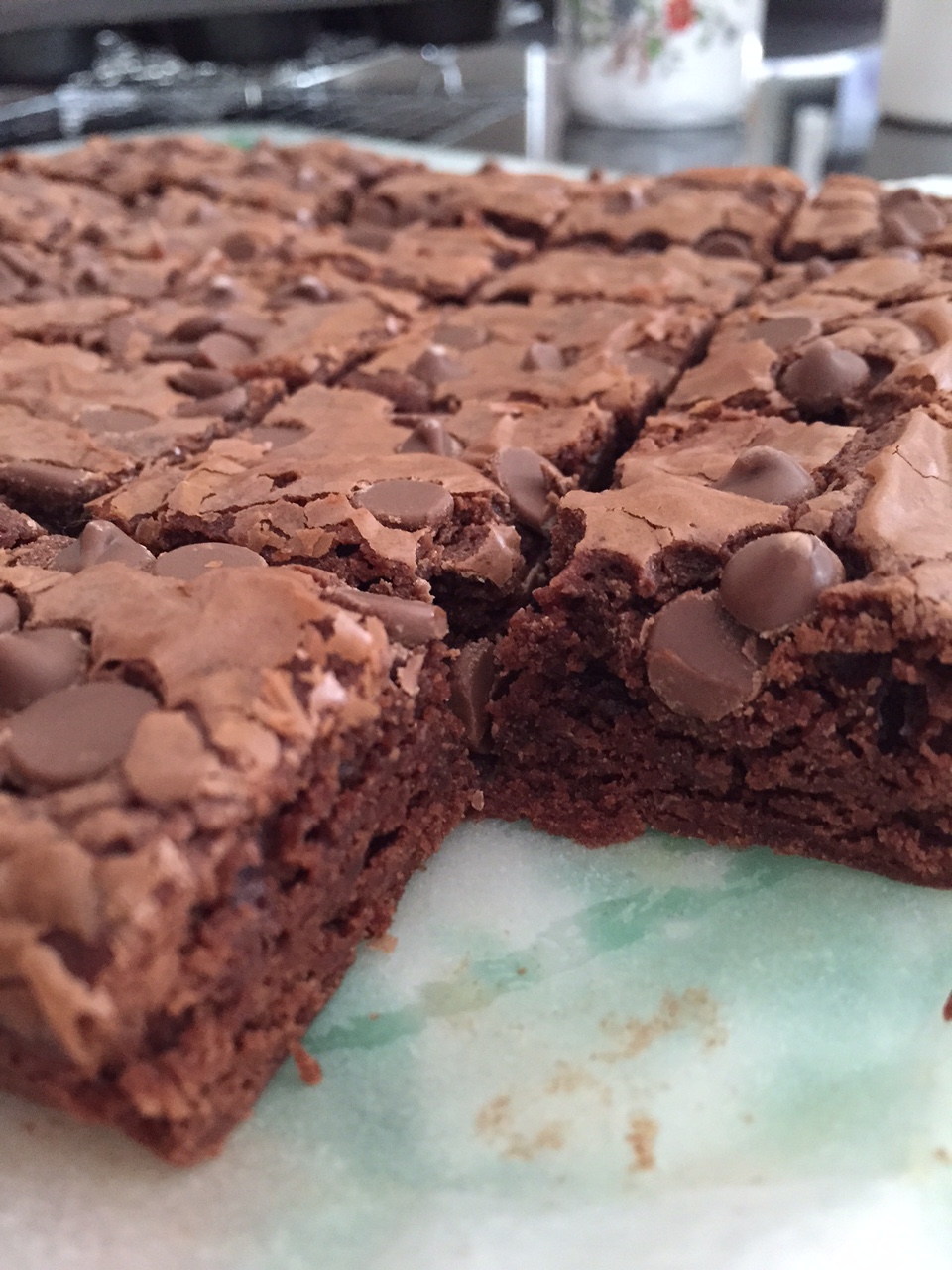 Can you imagine, you just need 3 ingredients to make these quick and delicious brownies?! That's it, just 3 main ingredients and you will have gorgeous, squidgy brownies in about 30 minutes. It's great to make rich, decadent brownies but sometimes, you just want a quick brownie fix without any hassle and this, I promise, will become your "go to" recipe exactly for that reason. They have Nutella in them so if you have a nut allergy, sadly these can't be for you 🙁
So if you're ready, just get your 3 ingredients, bowl and 8″ x 8″ tray out and let the magic begin …. it will be ready to bake before the oven has heated up fully!
Preheat the oven to 160C for Fan. You will need an 8″ x 8″ / 20cm x 20cm square tin. Grease it well and then line the base with parchment. I always leave some parchment up the sides too so once they are completely cooled, you can just lift them out to slice into squares. This is basically everything you need right here: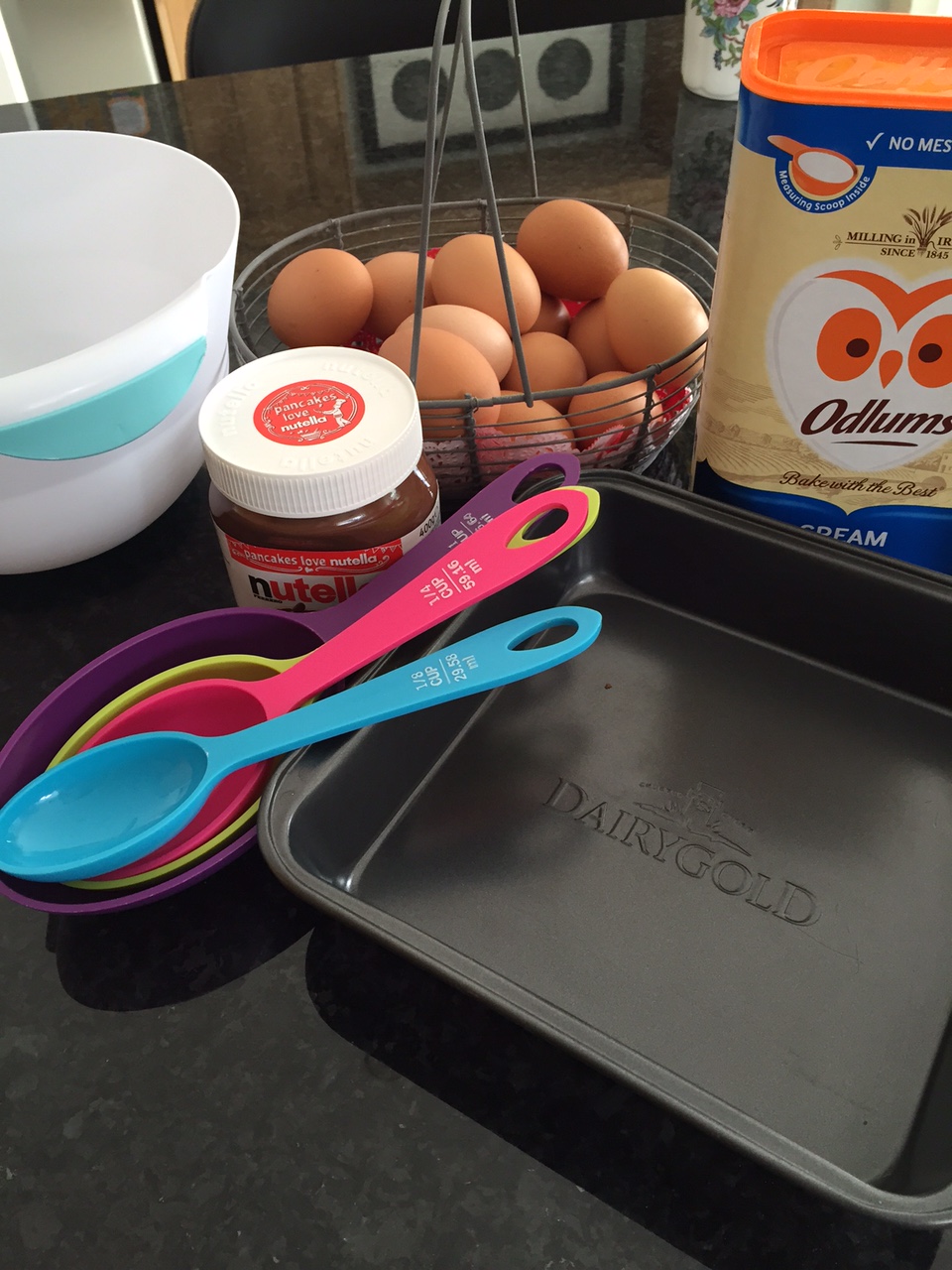 The ingredients are as follows:
360g Nutella (this is just short of the large 400g jar) ** tip below
75g Plain Flour
2 eggs
1/2 tsp salt (optional)
Method:
Put the Nutella into a bowl with the two eggs and mix them well till combined. You only need a wooden spoon. It will look glossy and creamy like this: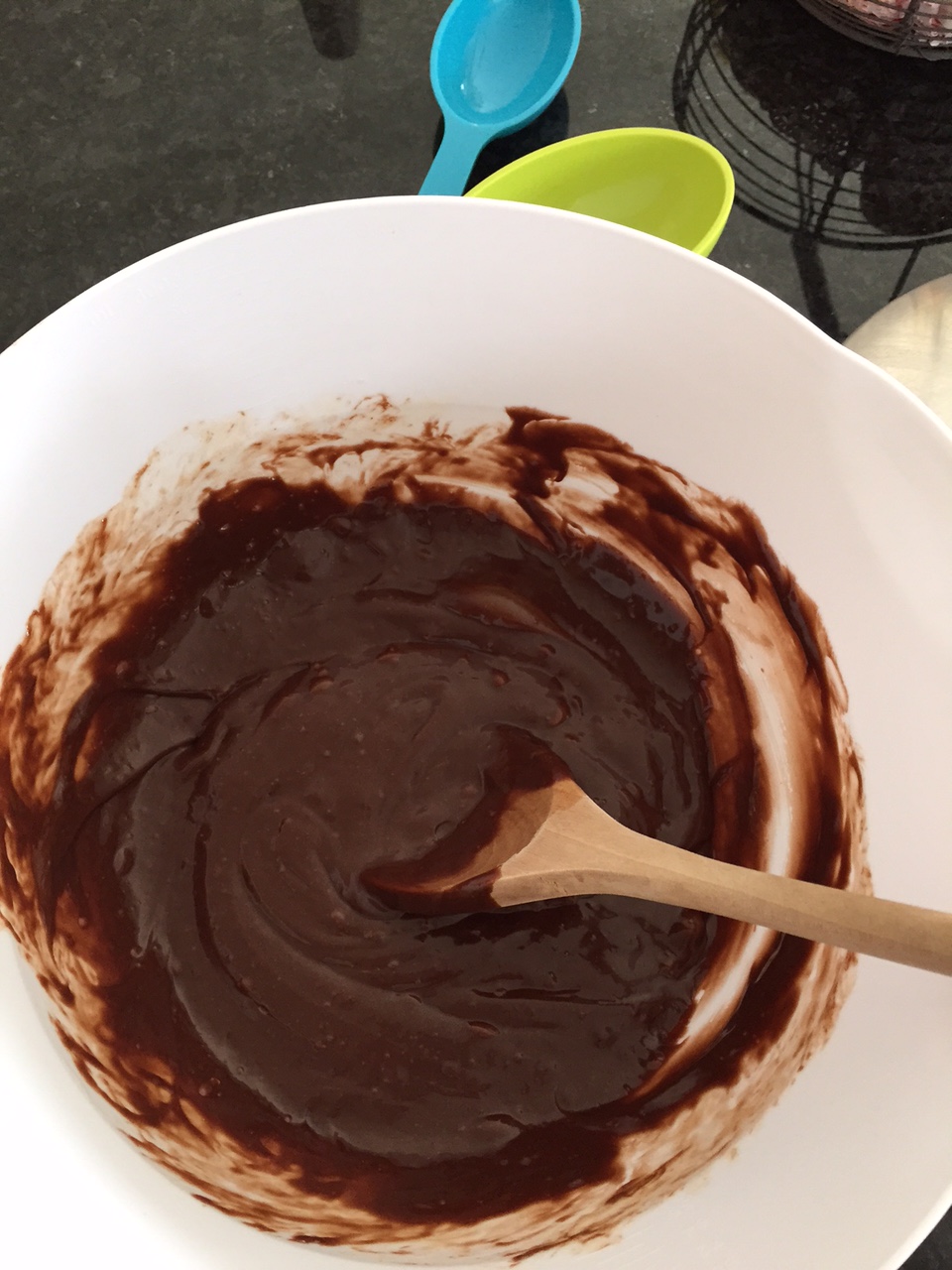 Add the plain flour and mix well again. It won't take long to incorporate it all. The mixture is quite thick and gloopy. Transfer to the prepared baking tin and level off. I added 40g of chocolate chips on top because, well … just because 🙂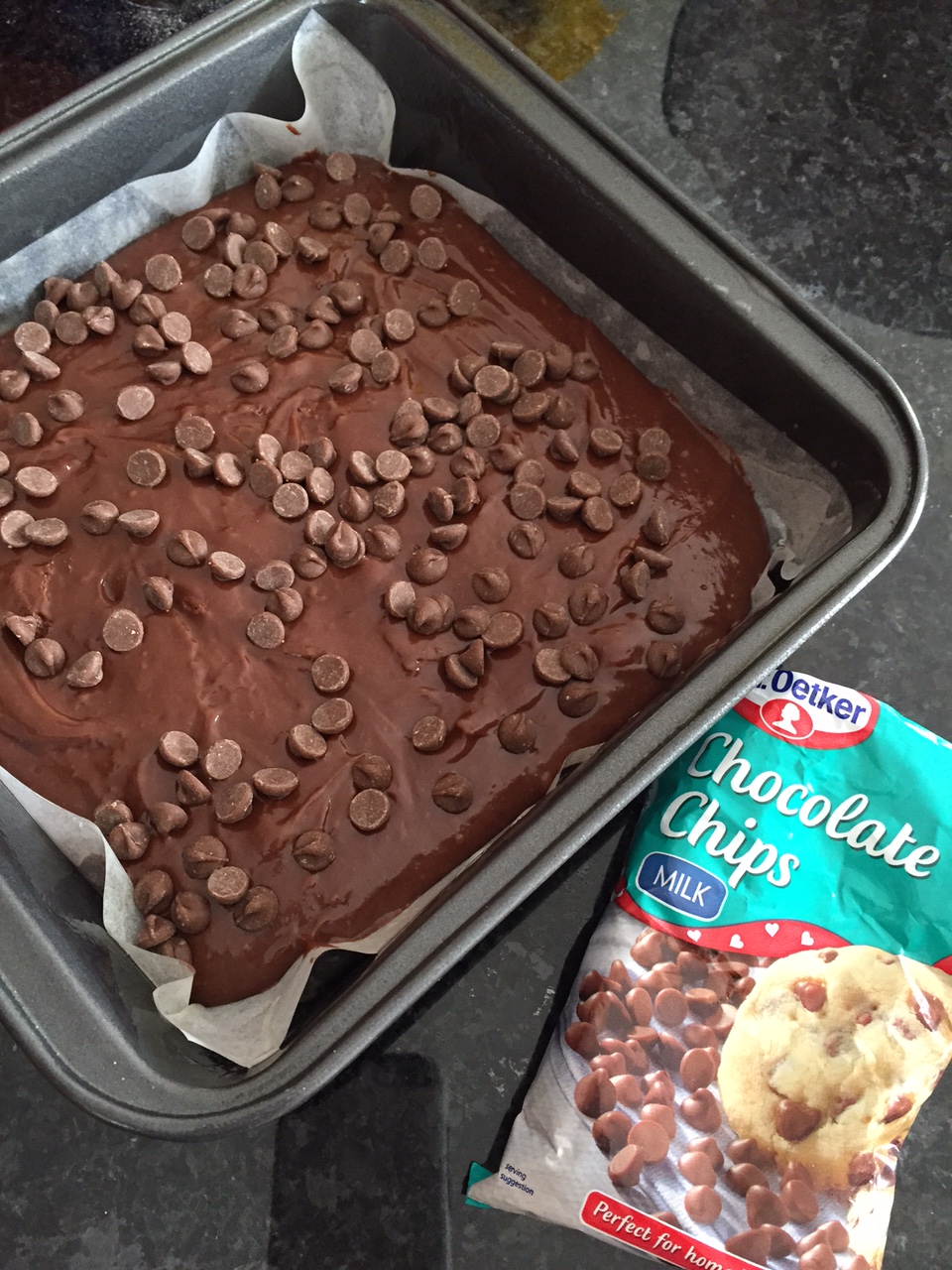 Oven ready. You can see the parchment which makes it really easy to lift out after cooling.
Place into the middle of the oven and bake for between 22 to 25 mins. Check after 21 mins and if a skewer comes out very sticky, then give it another 2/3 mins but no more.
Remove and place on a wire rack to cool. Don't try to take them out of the tin before they are completely cooled. They will break up so as tempting as it may be, just let them go totally cold and then they will lift out easily and also cut into slices really easily. Totally delicious!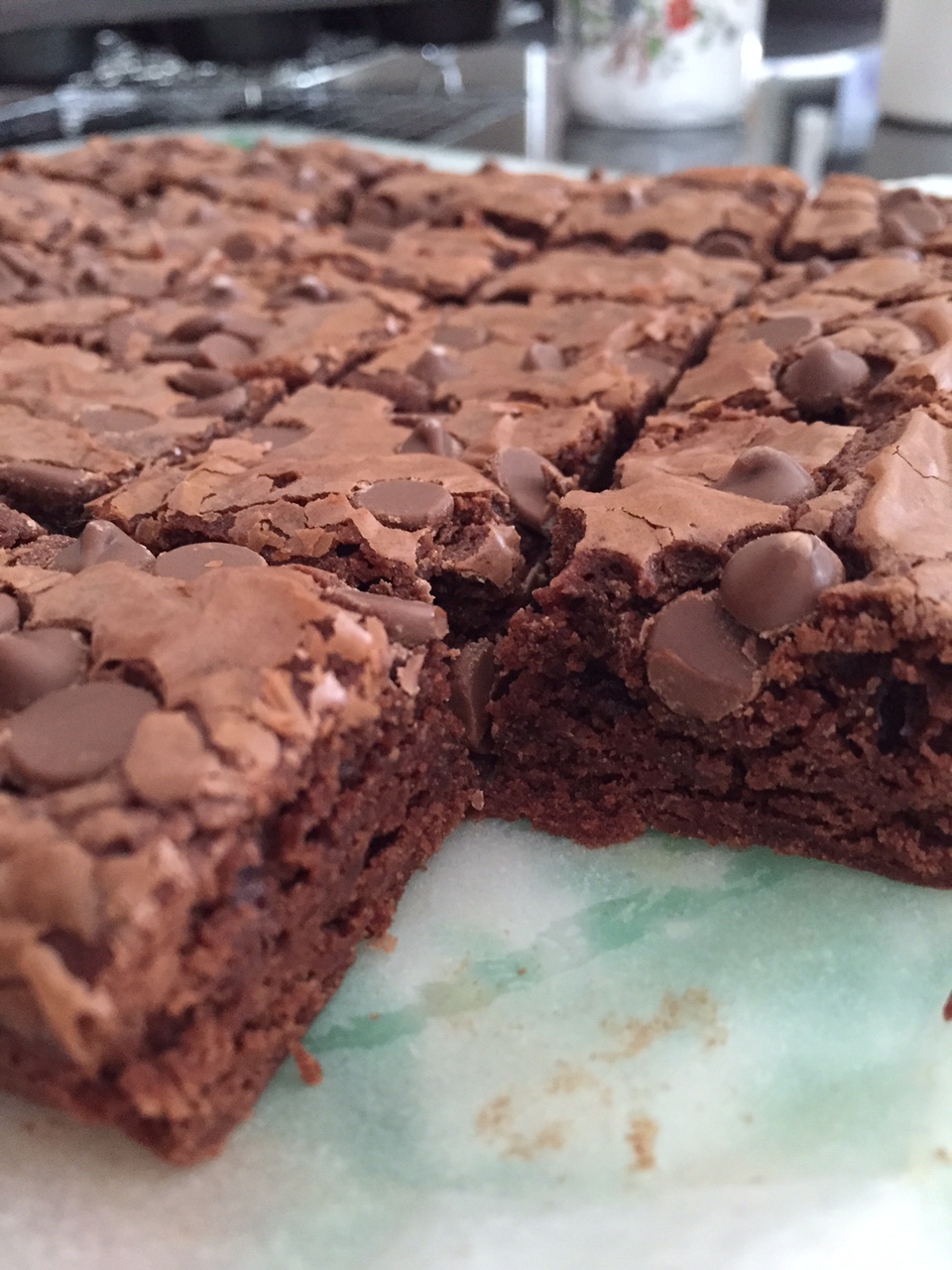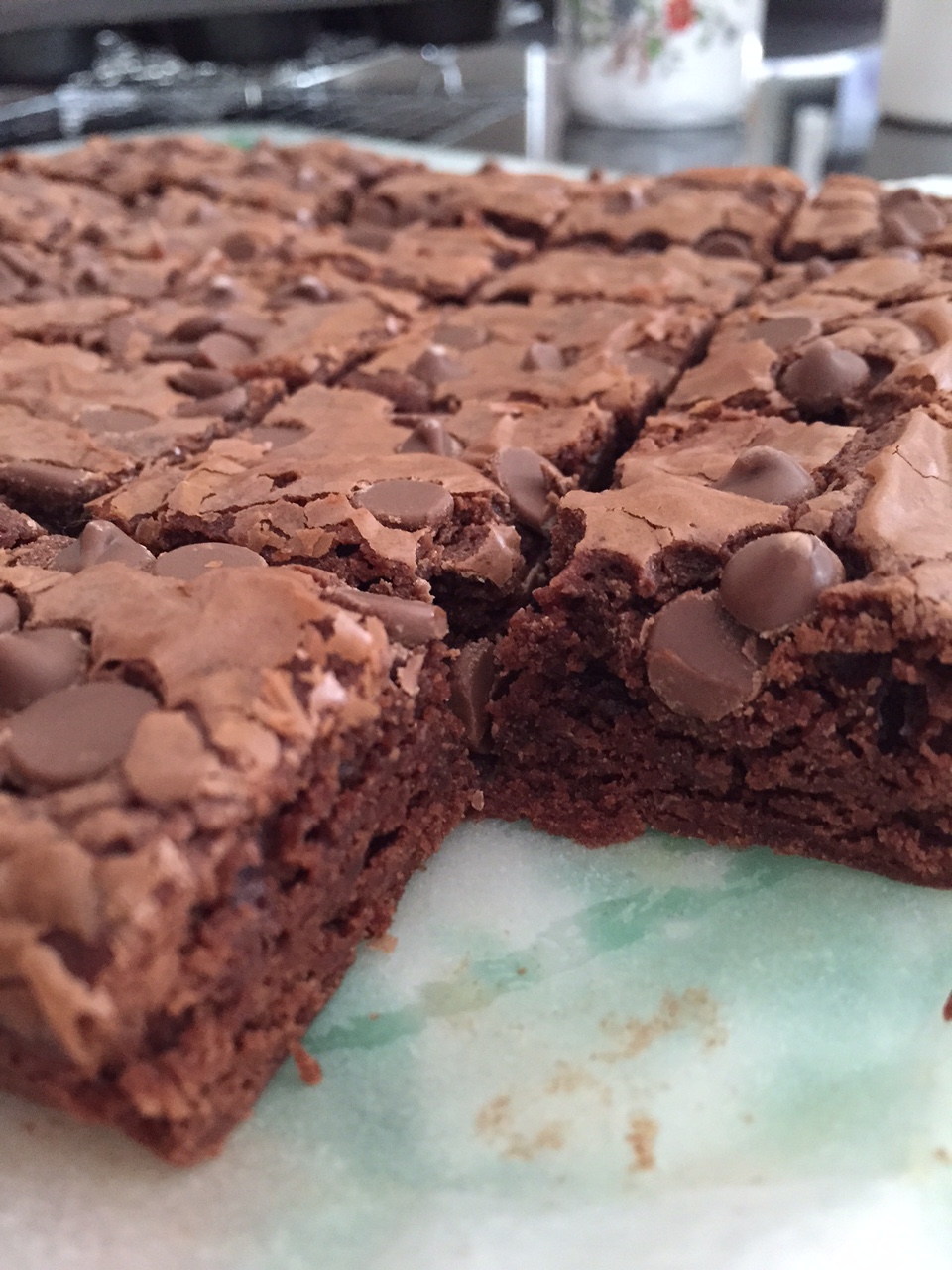 ** Place the bowl you are planning on using on your weighing scales and spoon the Nutella into it to weigh it out properly. It makes for easy and accurate weighing and less washing up..
This is most definitely a way to bake with love!
Enjoy – Soraya x