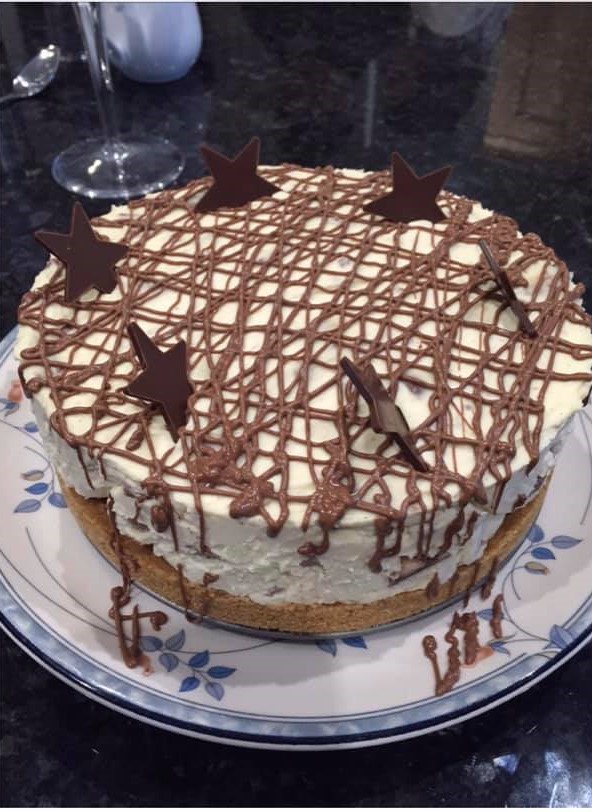 I originally made this cheesecake with crème eggs as they were available in the shops at the time. I had found a mixed pack of mini eggs with different fillings such as the original Crème Egg, Oreo Eggs, Galaxy Eggs …. you get the idea. So if you want to make this and the magic eggs have disappeared, just replace them. You could buy a box of Heroes or Celebrations and use them instead so people get a different taste with each bite 🙂  It makes the cheesecake fun and interesting!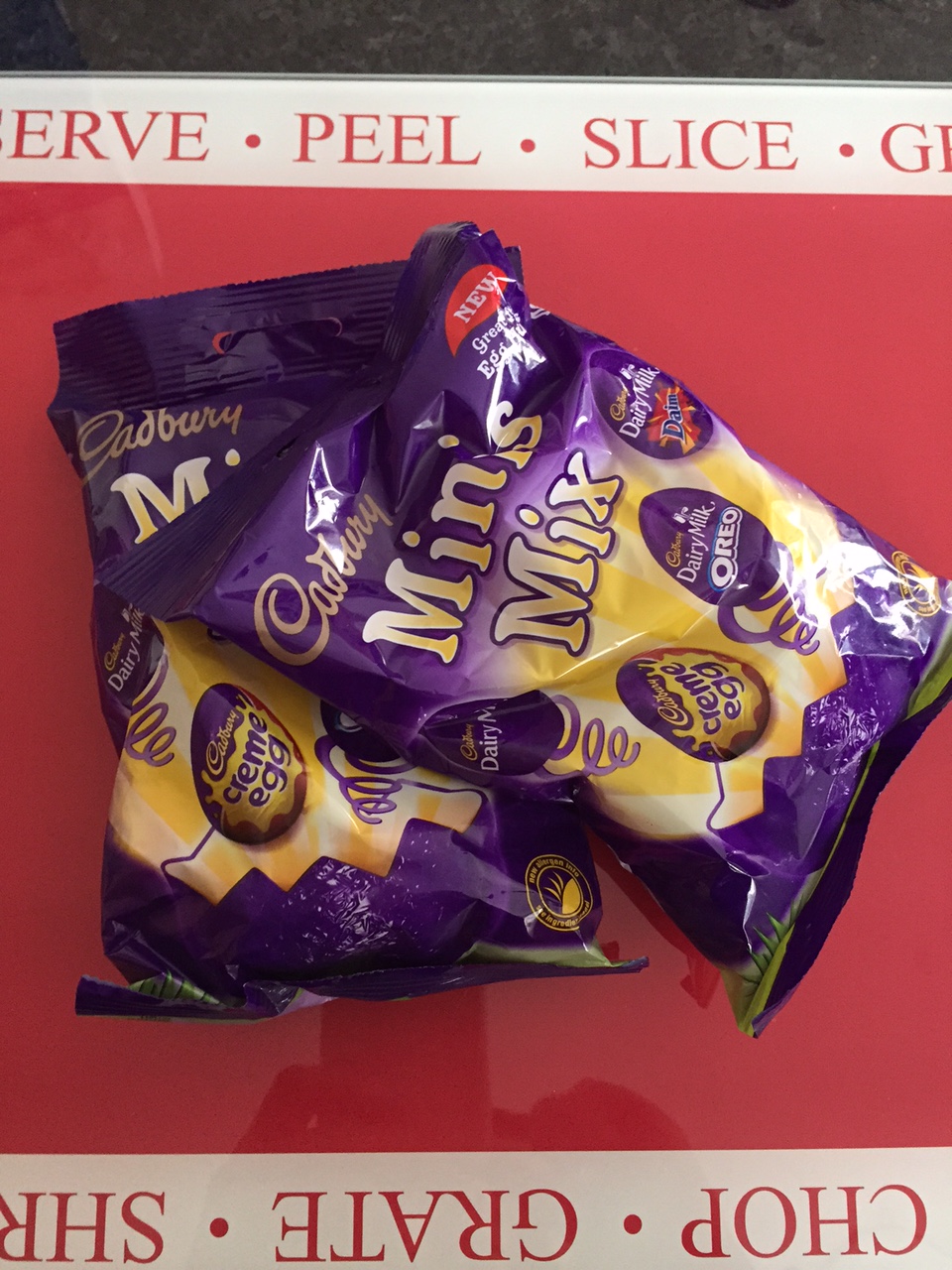 The original recipe was from Jane's Patisserie and I tweaked it a little. This recipe is more about mixing and preparing so you get perfect results. I've popped in any hints that will help. This recipe will serve about 10/12 people so a perfect dessert with some leftover 🙂 or if you're having a crowd for a BBQ, it's ideal as it's made the day before and can be left in the fridge till ready to serve.
There is a good amount of double cream used but it gives the finished cheesecake a really light and delicious flavour and combats well with the richness of the chocolates. You will need an 8″ / 20cm springform tin. No need to oil.
Ingredients:
For the base:
300g digestive biscuits
150g melted butter
Cheesecake:
2 x 280g Full Fat Cream Cheese
100g icing sugar
450ml Double Cream
1 tsp vanilla bean extract
1 box of your favourite chocolates or 3/4 bags of mini eggs
(I would put the chocolates in the fridge for a couple of hours to chill them. Makes them easier to handle when it comes to cutting)
Method:
1. To make the biscuit base, whizz the digestives in a food processor till they are fine crumbs. Add the melted butter and pulse a few times to combine them well. Tip this into your tin and press down well. I use the back of a large metal spoon. Chill in the fridge while you make the filling.
2. For the cheesecake, mix the cream cheese and icing sugar together until smooth. It only takes about 30 seconds in a free standing mixer. Put the speed on a slow number and pour in the double cream and vanilla extract and whip till it starts to thicken. Don't be tempted to turn up the speed as it may split. About half way on the dial should work well.
3. Once it's thick, fold in the chopped chocolates. It's ready now to put on to the biscuit base. I tend to do this part in 2 stages so you don't have any gaps left. So put in half the cream cheese mixture on the base and spread it so it's evenly distributed and then top with the remaining of the mixture. Spread it out evenly.
4. Leave it in the fridge for at least 5/6 hours but preferably, overnight. Leave it in the fridge till you're ready to serve.
You can now decorate. There are so many options for decorating this so use your imagination. I didn't have time beforehand to decorate so while everyone was digesting their meal, I simply melted chocolate and poured into a plastic bag. I snipped off a teeny corner and made a criss-cross pattern with the chocolate on top of the cream cheese. I finished off with some chocolate stars. It only took a few minutes.
If you have time, you could whip up cream and pipe rosettes around the cheesecake and place a different chocolate on top of each one of if you're using crème eggs, cut them in half and place one on each rosette of cream.
Another option would be to spread melted (cooled) chocolate over the cheesecake top and decorate with rosettes of whipped cream or with melted white chocolate.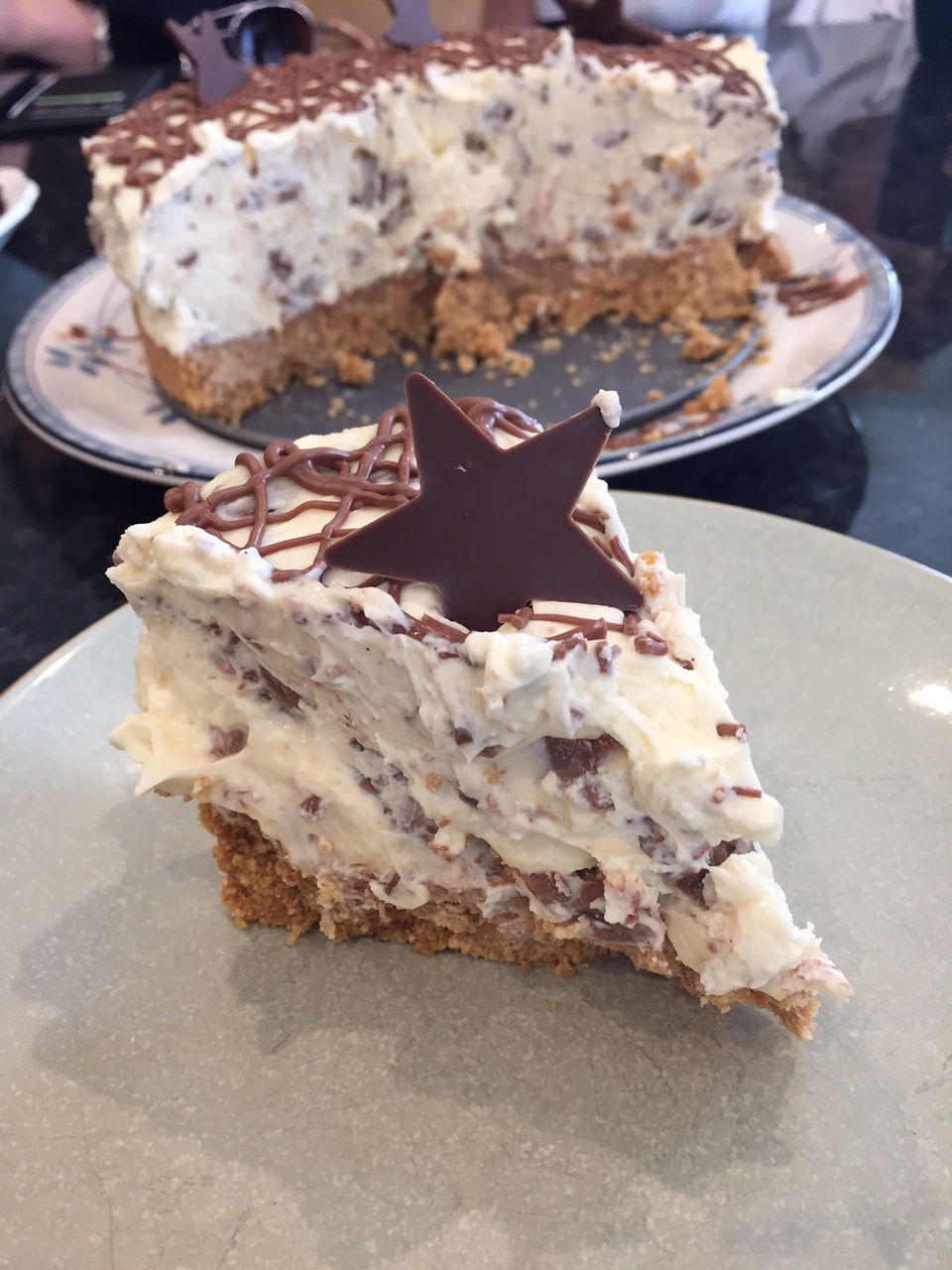 No baking this time, but always made with love
Soraya x