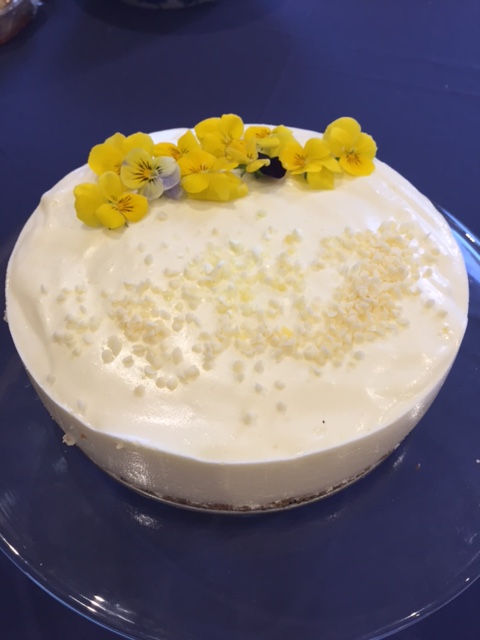 Oh what can I say about this totally delicious and lemony cheesecake? Are there enough adjectives in the dictionary to describe the sharp yet sweet heavenly taste? Not sure but it's a smooth and fresh tasting cheesecake and very easy to make. It uses lemon jelly as the setting agent.
I doubled up the base from the original recipe as I felt it was too thin and I used Hob Nob biscuits for a change from digestives which also meant that I didn't add any sugar to the base ingredients – always a good thing 😉 Also don't be tempted to use jelly granules here – use the good old squares of jelly for a perfect result.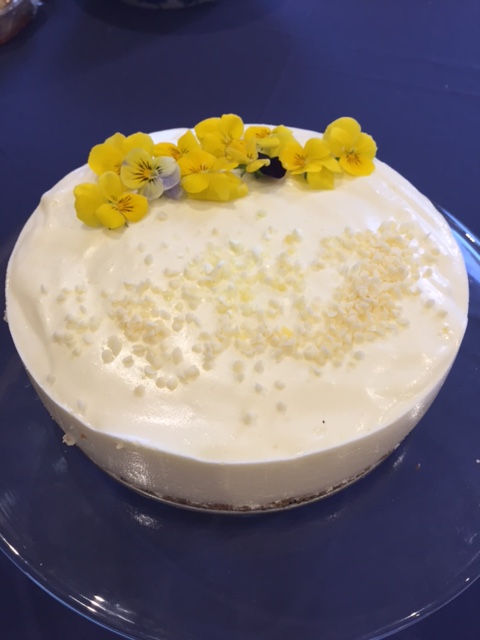 Ingredients for the Base:
200g Hob Nob biscuits, coarsely crushed (I used a rolling pin)
100g butter, melted
For the Cheesecake:
1 packet of lemon jelly (the one that makes 1 pint / 600ml)
Juice of 1 lemon
350g full fat cream cheese
100g caster sugar
150ml cream, whipped
Method:
Start by lightly oiling a 20cm round spring form tin.
Break up the jelly squares. Dissolve them in 150ml of boiling water.
Add the juice of the lemon to make up 300ml. Put aside until the jelly is thick and almost set.
Then mix the base ingredients together and spread over the bottom of the greased tin. Press it down evenly. Pop into the fridge.
Mix the soft cheese with the sugar and the almost set jelly. Whip the cream.
The cheese and sugar mix with the whipped cream.
6. Fold in the whipped cream. There will be little lumps from the cream but just go gently till it's mixed in.
You can see the lumps but gentle folding will sort them out.
7. Turn this mix into the tin on top of the crumb base and spread out evenly. Leave in the fridge to cool. Preferably overnight if you can but at least 4/5 hours.
When ready to serve, just loosen the sides of the tin and push up the base. You can spread a thin layer of cream on top if you wish or just decorate with pared lemon rind and pipe rosettes of whipped cream on top. I used some edible yellow Viola flowers and some white chocolate chunks.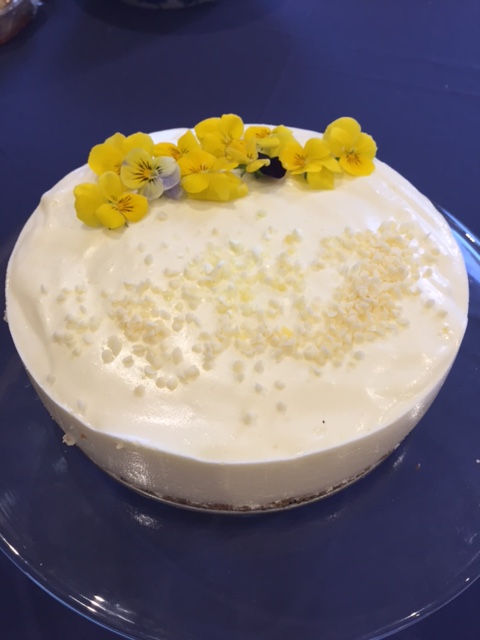 It slices beautifully and has just a bit of a wobble 🙂
Bake this slice of lemon heaven with love
Soraya x