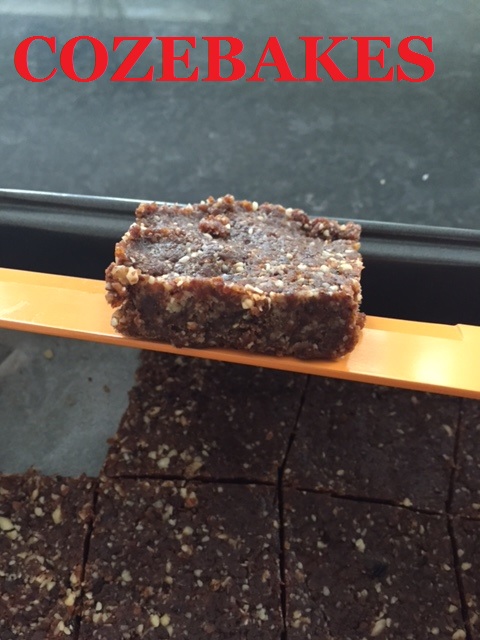 Shop bought energy bars can be expensive and sometimes contain processed ingredients so these home made ones are a perfect solution. You can use the same basic ingredients and tweak to suit your tastes and needs.
As this was my first time making them, I changed only a few bits from the original recipe but next time, I will be making them with added seeds such as pumpkin and sunflower seeds. I would prefer dried cranberries to raisins, but that's a personal choice. The dates are the one ingredient you can't change as they create the bind you need to make the bars.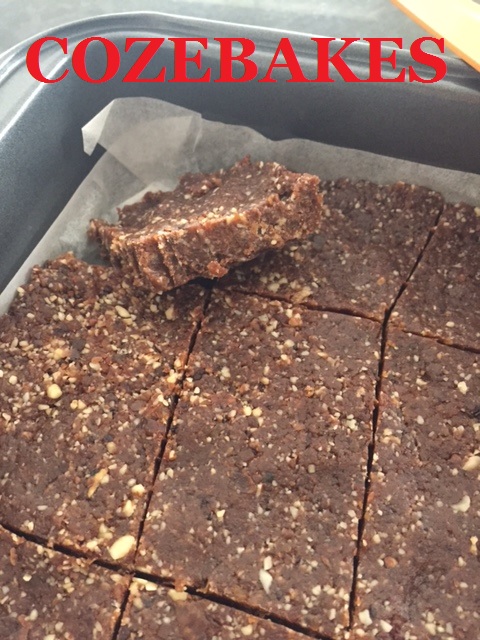 These energy bars really are delicious and I was surprised at how good they turned out. Sometimes bars like these promise a lot and deliver very little.
I have put alternative suggestions next to the recipe I used so you can make it to your own taste but just be aware that adding some dried fruits such as pineapple, papaya or banana chips can add a higher proportion of natural sugars and calories. Also the nuts you choose to use will alter these levels in the finished bars.
Ingredients:
1 cup whole almonds (I used half almonds and half pecans) – you can use hazelnuts, macadamia, walnuts …
1 cup dried fruit such as raisins (I used half raisins and half diced apricots) – you can use dried cranberries, dried raspberries, dried blueberries, dried cherries …
1 cup pitted dates (use organic ones if possible)
1/4 cup dark chocolate chips (optional but worth it!)
If you like coconut, you can add 1 tbsp. unsweetened coconut flakes
Method:
Put all the ingredients into a food processor or blender. If you have a food processor, use it for this as it does need a bit of power to break down all the nuts, etc., and a wider bowl helps.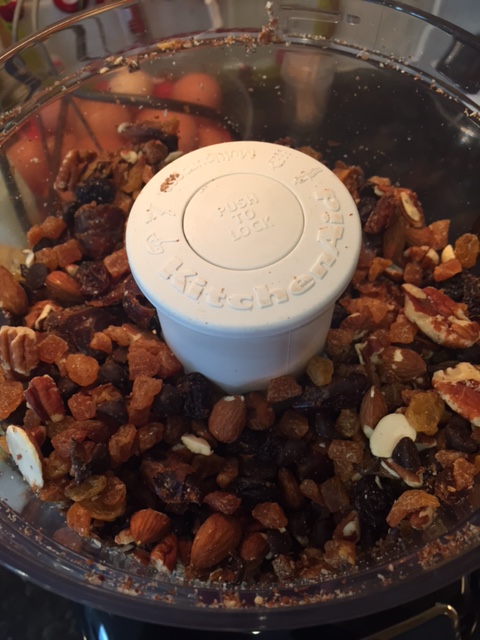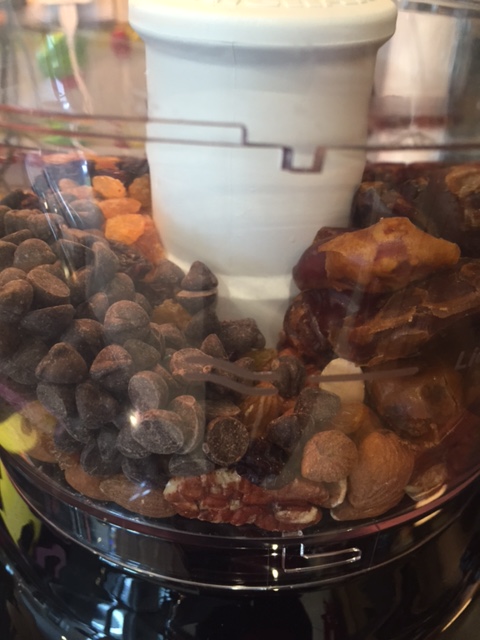 Then use the pulse button a good few times to start the break down process. It's important to do this as you have so many different textures and sizes in the bowl. It will look like this after a few pulses: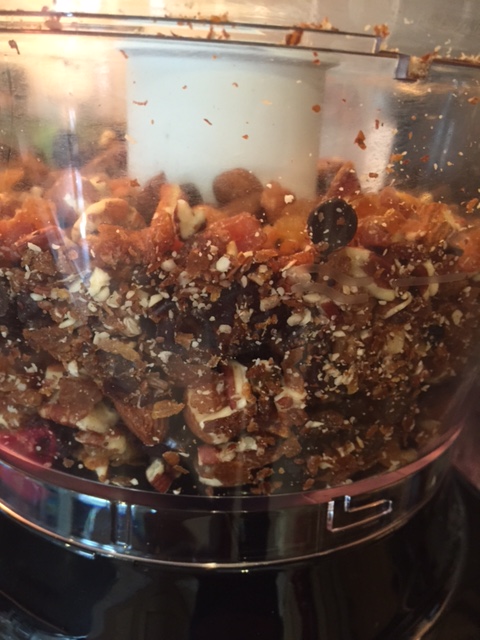 After pulsing, blend continuously until all the ingredients have broken down and start to clump together. It takes a couple of minutes so be patient. This is what you're looking for: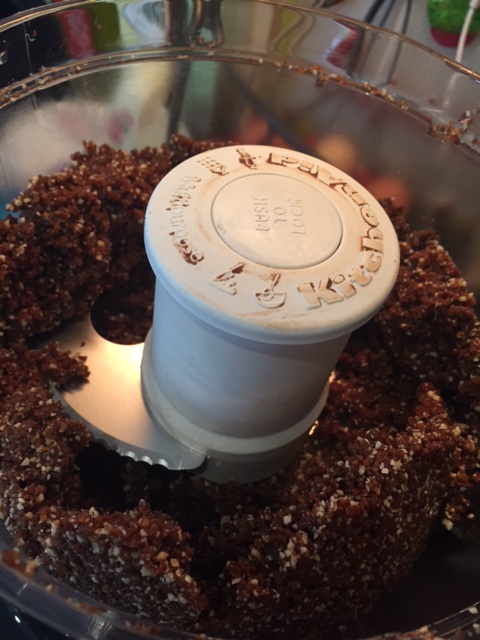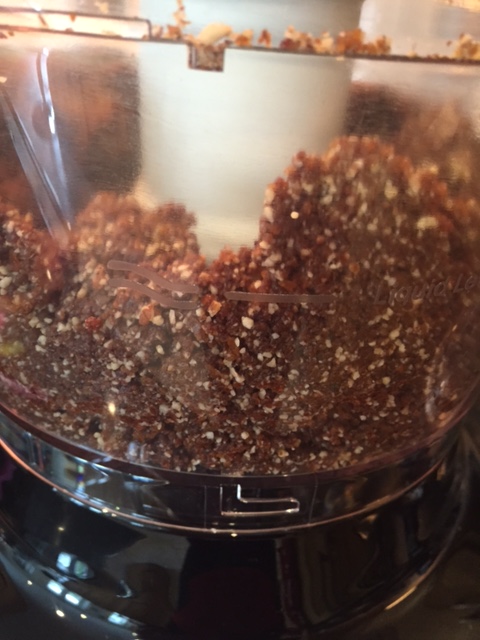 Using a spatula, scrape down the sides and then turn out the mixture into an 8 x 8 inch square tin lined with greaseproof paper. You could use a 6 x 6 inch square tin which will result in thicker bars but we felt the resulting size from the 8″ square tin was good. Press down to level out, cover with tin foil or cling film and put into the fridge to set for at least an hour.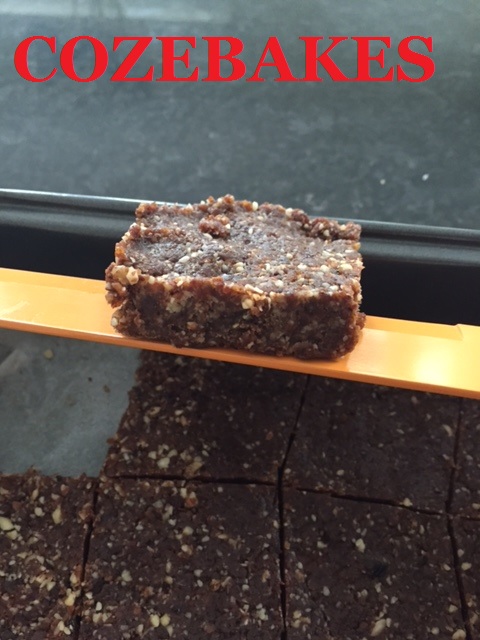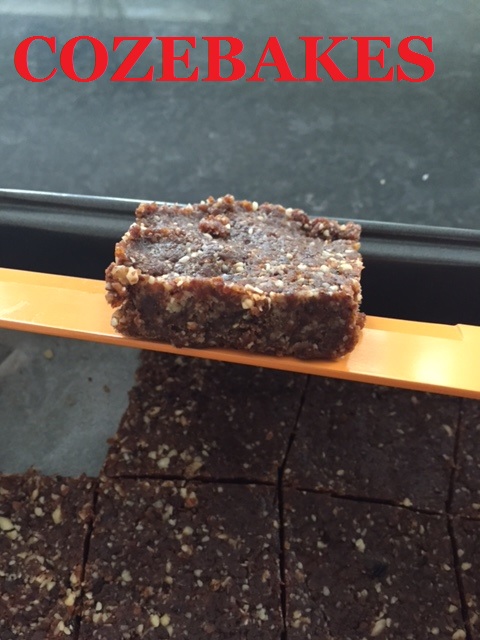 When you're ready, cut them into squares. Keep the bars, wrapped in cling film (plastic wrap) in the fridge and use as desired.
Enjoy and bake with love
Soraya x