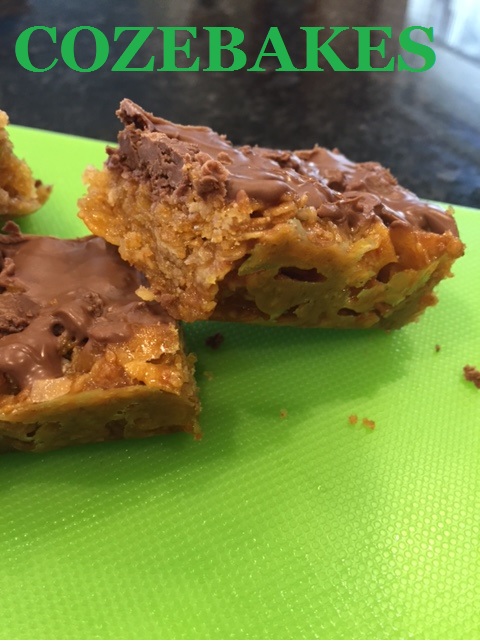 I am a little hooked on these homemade versions of Crunchies. They are very addictive and very simple to make. I made them gluten free by using GF cornflakes and GF oats. You only need a few ingredients, melting, mixing and some time in the fridge.
You could try replacing the golden syrup with agave syrup for a less processed version and using dark chocolate. Whatever way you decide, they will be delicious!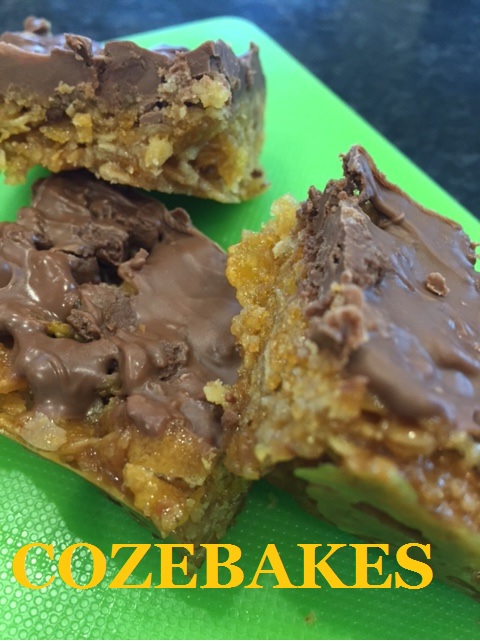 You will make approximately 15/20 squares depending on how you cut them. The original recipe is from Miranda Gore Browne. She used a 20cm x 30 cm tray but I used a tin foil tray (the ones you buy in the shops) and it was a little bigger than what the recipe called for but it wasn't an issue. They only take about 10 mins to make.
If you're using a baking tin or tray, make sure to line it with non stick baking paper or with foil lined baking paper. Ideal size would be 20 x 30 cm but slight variations won't really matter.
Ingredients:
255g unsalted butter
150g sugar (used 100g the second time and still yummy!)
3 tbsp. golden syrup
125g oats
125g cornflakes
200g chocolate (milk or plain)
Method:
Preheat oven to 180C (350F / Gas 4) and line tin.
Put butter, sugar and syrup into a pan and melt slowly over a low heat and stir to combine. Don't be tempted to speed up this bit.
Remove off the heat and stir in the oats and cornflakes. Try not to break the cornflakes up.
Press this mixture into the prepared tin and bake in in the oven for 18/22 minutes.
Now the original recipe called for you to remove the tin from the oven and place chocolate drops on top and put back in for another 3/5 minutes but this really didn't work out that well. So my solution is the following:
While the crunchie mix is baking, melt the 200g of chocolate and once the crunchie is removed from the oven, spread the melted chocolate on top. This way you can use a palette knife to spread it out evenly.
Pop it into the fridge to set and for the chocolate to harden and then cut into bars or squares.
Enjoy and bake with love
Soraya x.