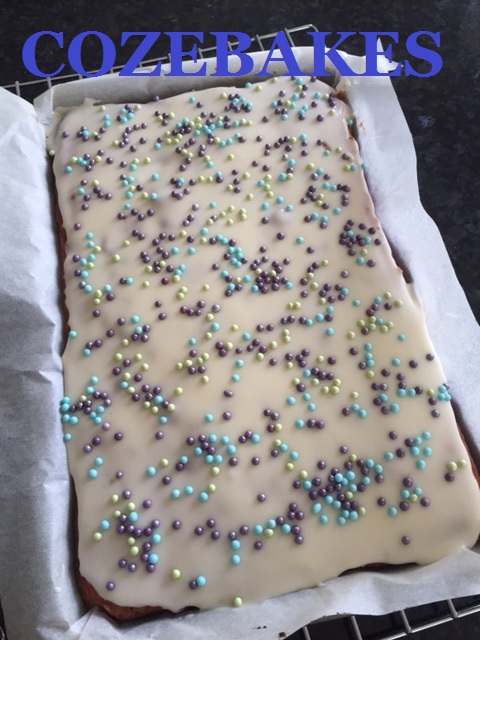 This is a great, all in one bowl traybake which results in a very moist lemon cake with a surprise lemon curd middle. It's topped with a layer of delicious lemon icing for a perfect finish. I topped mine with a cute purple/blue mix of sprinkles but they would look great topped with finely zested lemon peel or toasted almond flakes.
If you wanted them for a fancy afternoon tea, why not cut them into smaller squares and use a small edible flower on top for a perfect finish!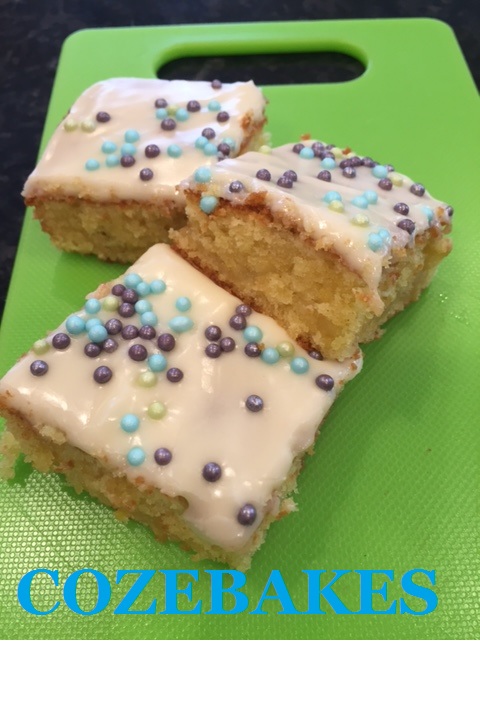 This makes about 15 bars depending on your generosity with the knife 🙂
Ingredients:
175g unsalted butter, softened
150g caster sugar
3 large eggs
100g self raising flour
75g ground almonds
1 tsp baking powder
Grated zest of 2 lemons
4 tbsp. lemon curd
For the icing:
200g icing sugar
2 tbsp. lemon curd
1 – 2 tbsp. lemon juice (you may need more to get the right consistency)
Method:
Preheat oven to 180C / 350F or Gas 4 and line a 20 x 30cm tray or tin with baking paper. Let it come up the sides for easy removal later.
Put all the ingredients for the cake, except the lemon curd, into a large bowl and beat either with an electric or hand mixer till it's well combined.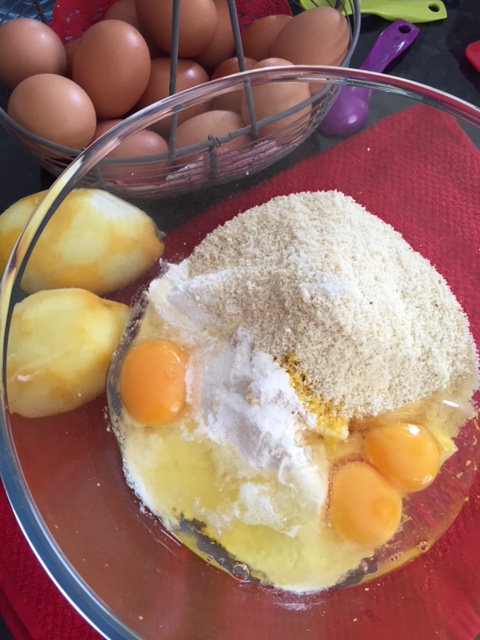 Place about half of the mixture into the tin and spread evenly. Then place large dollops of the lemon curd on top carefully and lightly to get a layer on top of the cake mixture.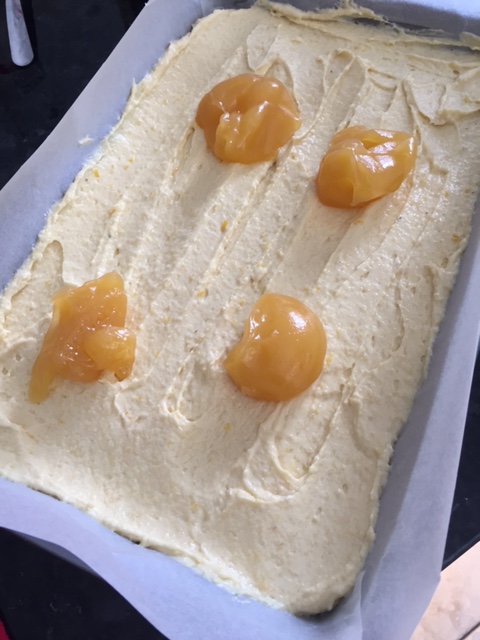 Put the rest of the cake mixture on top of this and smooth with a palette knife as well as you can.
Bake in the preheated oven for 25/30 mins till it's golden and springy to touch. Remove from the oven and leave it to cool in the tin. Don't be tempted to remove it before it's totally cold or it will crack.
To make the icing, just place all the ingredients into a bowl and mix well adding the lemon juice in stages till you get the right consistency.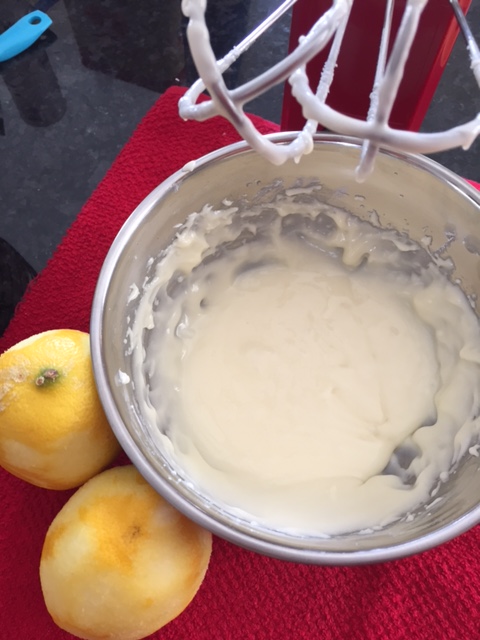 l.
Lots of decoration options here. You can cut this cake into bars and just add some fine lemon zest or toasted almonds sprinkled on top would be good also.
If it's for something special, why not use some edible flowers pressed into each daintily cut square or a lemon zest curl will be lovely too.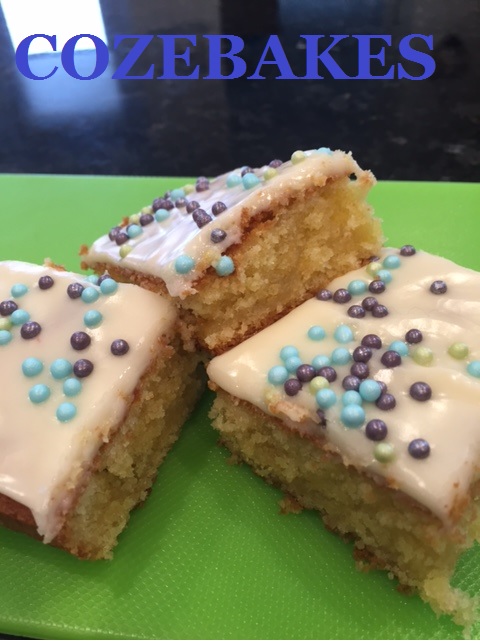 Remember to bake with love
Soraya x