Found this recipe in an old magazine while sitting in the doctor's surgery and took a picture with my phone to try it out. A few adjustments here and there and it's a great one to try specially for coffee cake lovers. It's a little bit lighter and nice for a change.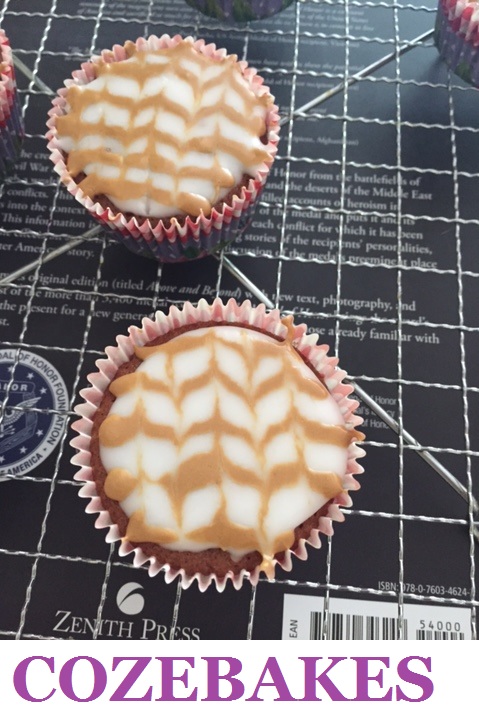 You will get between 14/15 buns out of this recipe depending on how much you fill each case. Line your cupcake tin with paper cases and preheat the oven to 190C / 375F / Gas 5.
Ingredients:
115g butter, softened
115g soft light brown sugar
2 eggs
115g self raising flour
1/2 tsp baking powder
1 tbsp. instant coffee granules dissolved in 1 tbsp. boiling water
2 tbsp. sour cream
Frosting:
225g icing sugar
6/8 tsp warm water
1/2 tbsp. instant coffee granules dissolved in 1 tbsp. boiling water
Method:
Put the butter, sugar and eggs into a bowl. Sift in the flour and baking powder and then beat together with electric mixer until just smooth.
Add the dissolved coffee and sour cream and beat together until it's well mixed.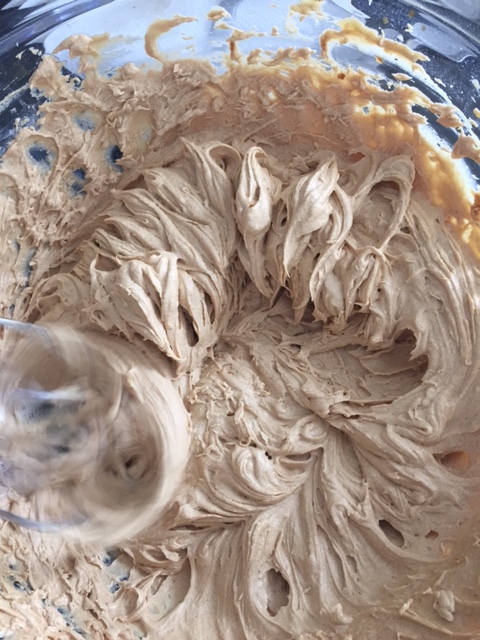 Spoon the mixture into the paper cases. It's good to use an ice cream scoop to get an even spread.
Bake in the preheated oven for 18/20 mins. Check they are golden and firm to touch. Transfer to a wire rack and leave to cool.
While the cupcakes are cooling, make the frosting:
Sift 180g of the icing sugar into a bowl and gradually add the warm water to get a spreadable but not runny consistency. You may not need to use all the water so it's better to add slowly till you're happy.
Sift the remainder of the icing sugar into another bowl and stir in the dissolved coffee. Again, I wouldn't add all the coffee in at the start as this mixture goes into an icing bag and needs to have some bit of hold.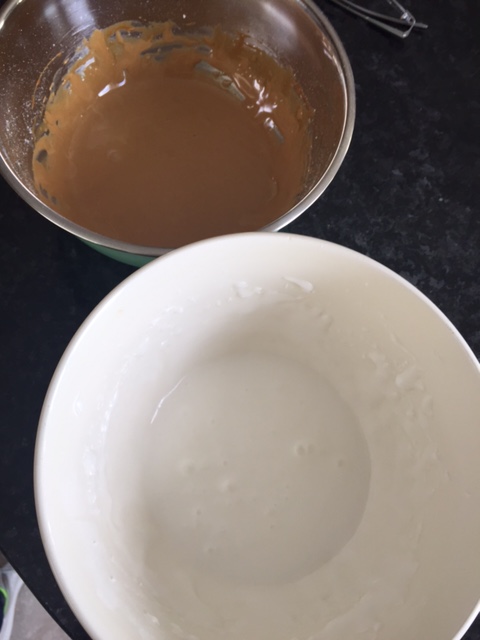 A bowl each of white and coffee icing ready to go.
Put the coffee flavoured icing into an icing bag with a plain, thin nozzle and when the cupcakes are completely cool, coat the top of each cupcake with the white frosting and then pipe the coffee frosting across in parallel lines. Using a toothpick, draw lines up and down in both directions to get the feathered effect.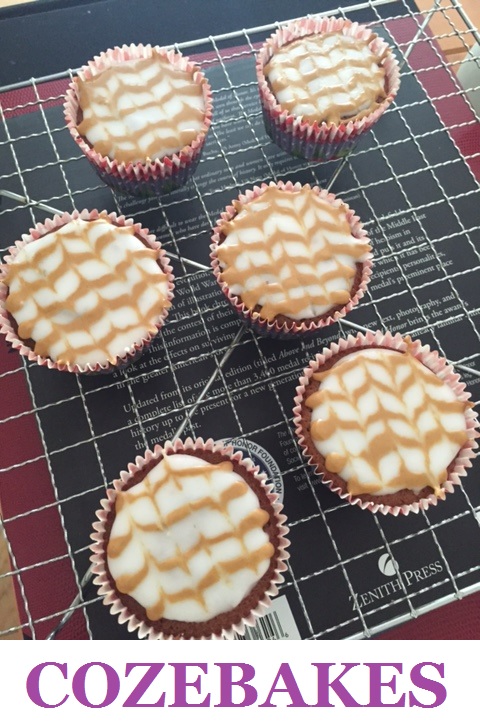 I think next time, I would only make 3/4 parallel lines with the coffee icing to get a really effective result and also use the thinnest nozzle. I had this one but it could have been thinner. Must keep an eye out!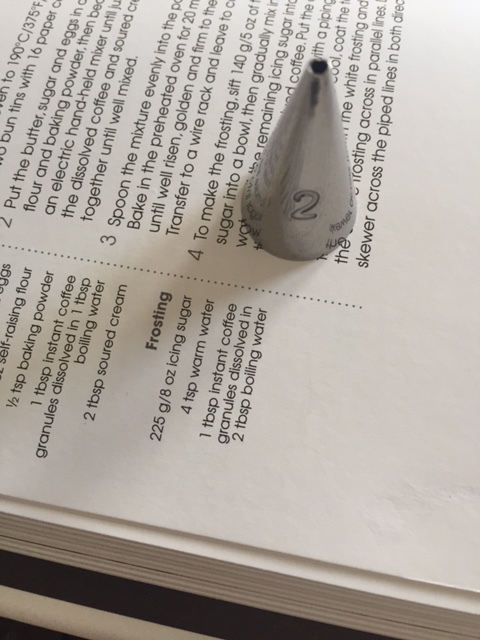 Bake with love
Soraya x