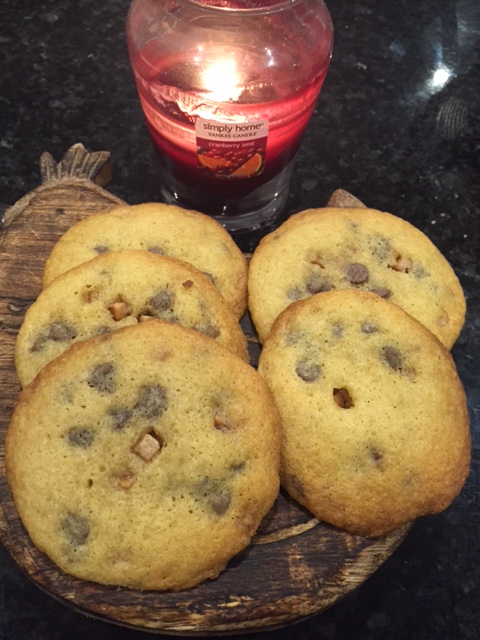 This is a very traditional American style chocolate chip cookie recipe. The result is a soft, chewy cookie with crispy edges. I put them into an airtight container as soon as they are cool enough and that keeps them chewy. If you prefer, you can keep them out on the wire rack for longer to crisp up a bit more.
The recipe was given to me years ago from an American friend and I've converted the measurements to grams. == The only question you will be asked once you bake these is "can you make more!"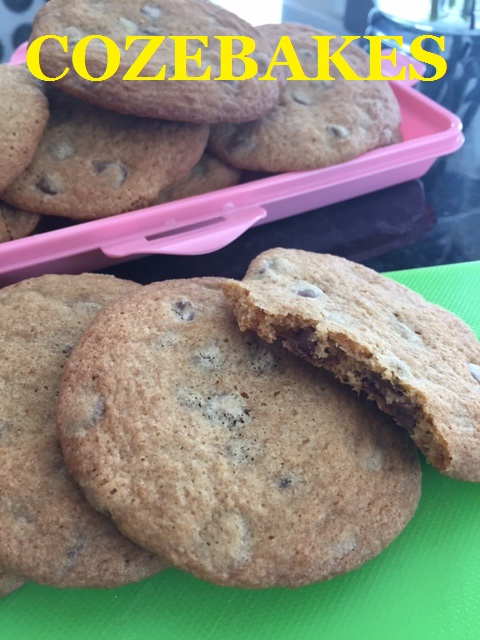 To begin, reheat oven to 350F / 175 C Fan.
Line two baking trays with non stick parchment.  Prepare the second tray so you can put the second batch in immediately after the first. Just a note of caution, don't put the unbaked dough on a hot baking tray, it will start to spread straightaway so give it a little time to cool before reusing.
Ingredients:
280g plain flour
1 teaspoon bicarbonate of soda
1/2 teaspoon salt
230g unsalted butter, softened
200g caster sugar
100g brown sugar (any type will do. Light or Dark brown)
2 large Eggs
1 & 1/2 teaspoons vanilla extract
200g chocolate chips
Method:
In a separate bowl, sift together the flour, bicarbonate of soda and salt and mix.
In a large mixing bowl, use an electric mixer and combine the butter and both sugars till creamy. Then add the eggs and vanilla extract and beat until light and fluffy.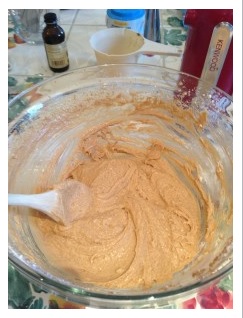 You want it well combined and creamy.
Stir in the dry ingredients in stages, I usually add it in about 4 parts until well combined. The reason for this is to make sure you're not left with flour at the bottom of the bowl and you're not overworking the mix. Using a wooden spoon, fold in the chocolate chips.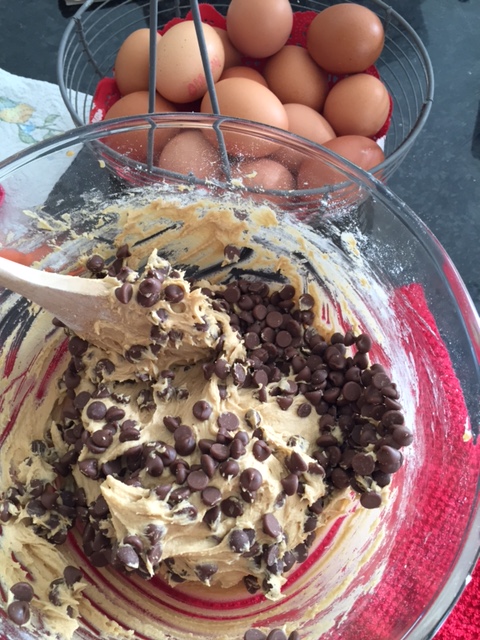 Gentle folding to mix them well in.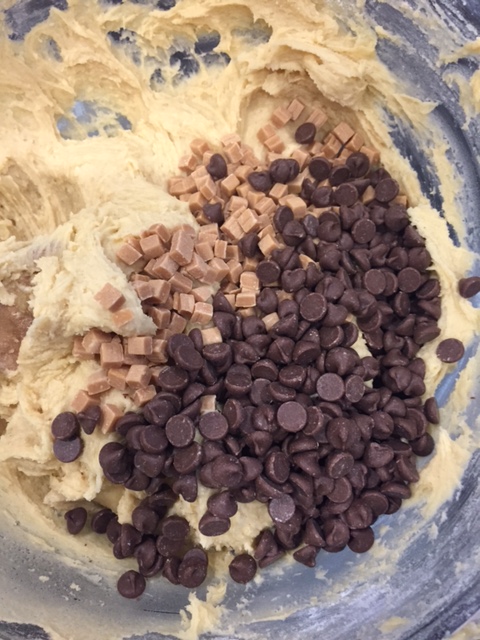 I've used half fudge and half choc chips too
Using two spoons, drop the batter unto the prepared baking sheets leaving about 2 inches apart to allow for spreading. If you prefer to make smaller cookies, use a teaspoon. I used dessert spoons and this made cookies about the size of the rim of a large mug.
Spaced out and oven ready.
Bake one tray of cookies at a time for 10 minutes a tray. If you have 2 trays, you can have the next batch ready to go in. They will come out of the oven very soft. If some have merged into each other, use a palette knife to separate them at this stage.
Once you take them out of the oven, just leave them on the tray for about 3 minutes and then remove them with a palette knife to a wire rack. Don't leave them too much longer on the tray otherwise they will harden all over. Just test one and see if you can lift it without it breaking. As soon as you can do this, move them to the cooling rack.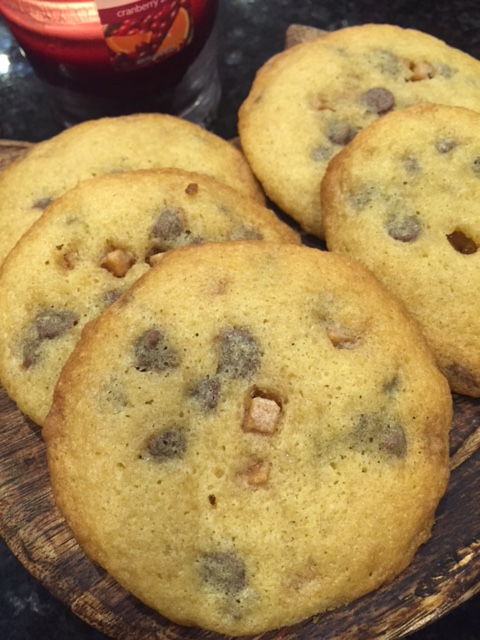 .
Delicious, soft and chewy cookies with a slight crisp to the edges! Heavenly!
Bake as always with love
Soraya x