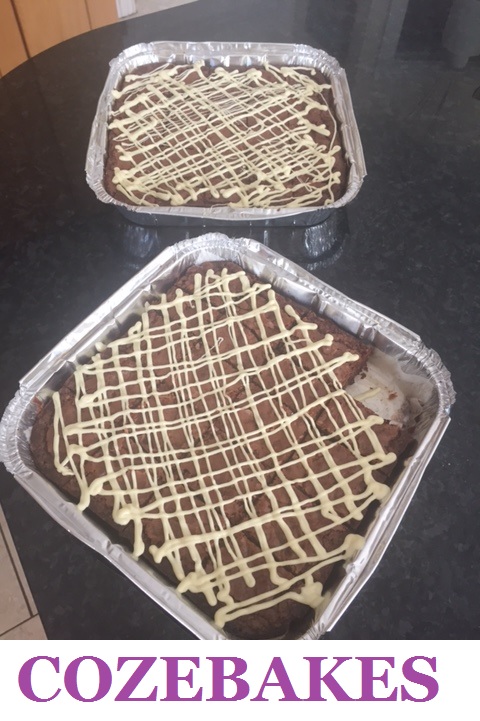 Traybakes are always a great idea for a crowd and Brownies are a sure hit. Combine both and you're on a winning streak and this great one bowl recipe results in a rich, squidgy chocolate brownie that can be adapted to suit real chocolate lovers and those who perhaps like their chocolate on the lighter side.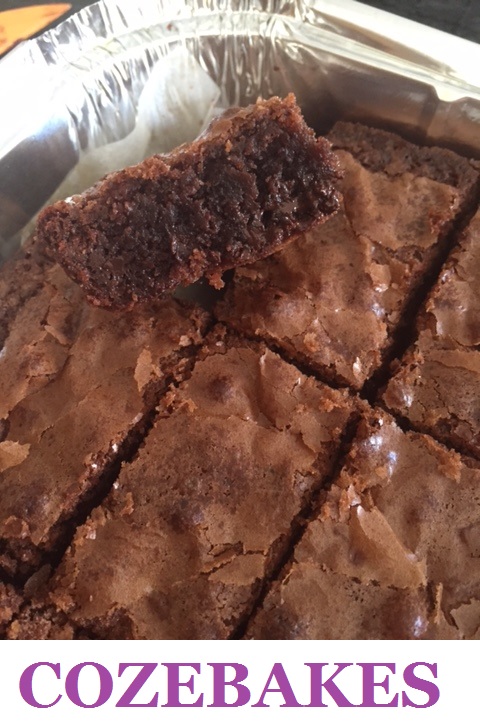 I used disposable foil trays bought in Dealz. They come in a pack of 3 and are approx. 9″ x 9″ or 23cm x 23cm. They are perfect to pop into the oven, let cool and then use the covers provided to keep them fresh or for easy transport. You can also use a baking tin or roasting tin.
You do need to grease the tins, including the foil ones and line the base with parchment. If you are using a baking tin, then bring the parchment up over the sides for easy removal later.
Ingredients:
200g chocolate, chopped (you can use dark or light chocolate, depending on your personal taste and also you can mix them)
225g caster sugar
175g butter, melted and cooled
5ml vanilla extract
2 eggs (I used medium)
50g plain flour
25g cocoa powder
1ml baking powder
Pinch of salt
Method:
Preheat oven to 180C Fan Oven.
Melt the butter and let it cool a bit. If you're using chocolate blocks and not chips, then while the butter is melting, roughly chop the chocolate ready for later.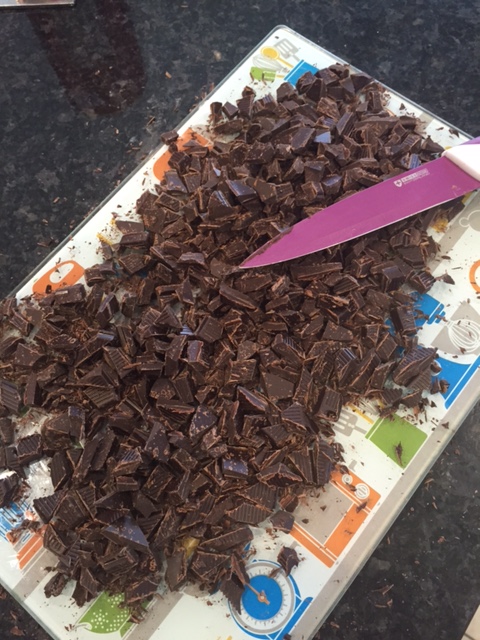 Put the cooled, melted butter, vanilla extract, eggs and sugar into a bowl and beat till it's well mixed, increased in volume and frothy.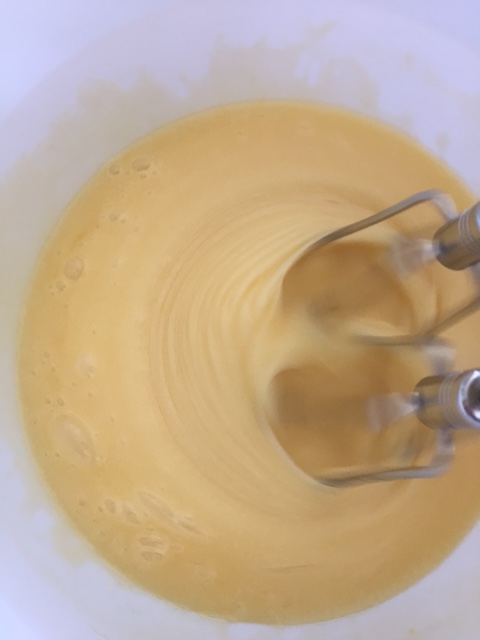 Add the flour, cocoa powder, baking powder and salt and gently stir until it's just combined. I suggest you use a large metal spoon for this. Then again, gently stir in the chopped chocolate or chocolate chips.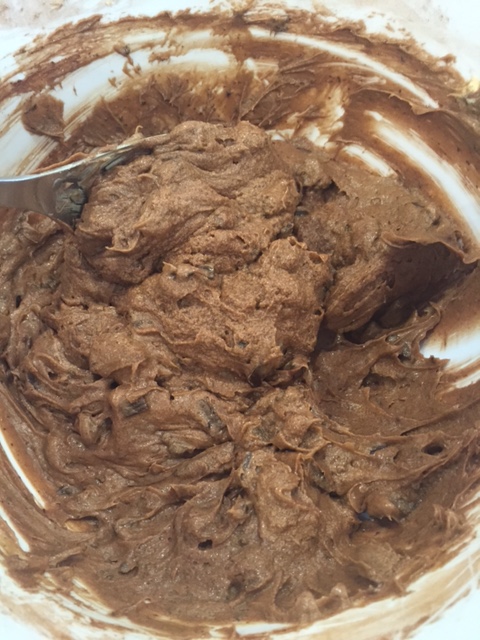 Transfer the mixture into your prepared tin and level out evenly.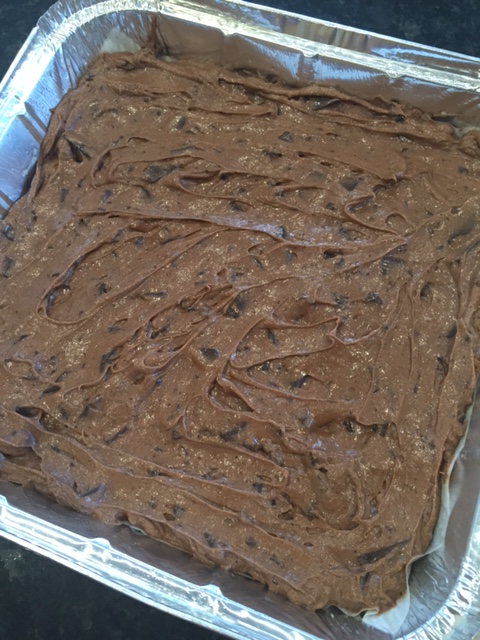 Bake in the middle shelf for 26/27 minutes. You will know your own oven if it's very hot. Check with a skewer and there should be little bits clinging to it when pulled out. Brownies should not be cooked through like cake is. They should still be soft in the centre. The edges will shrink in a bit too.
Remove from the oven, place on a cooling rack and leave to cool completely before cutting. If you used a baking tin, don't try to remove them until they have totally gone cold.
You are looking for this crusty type of top while the inside is squidgy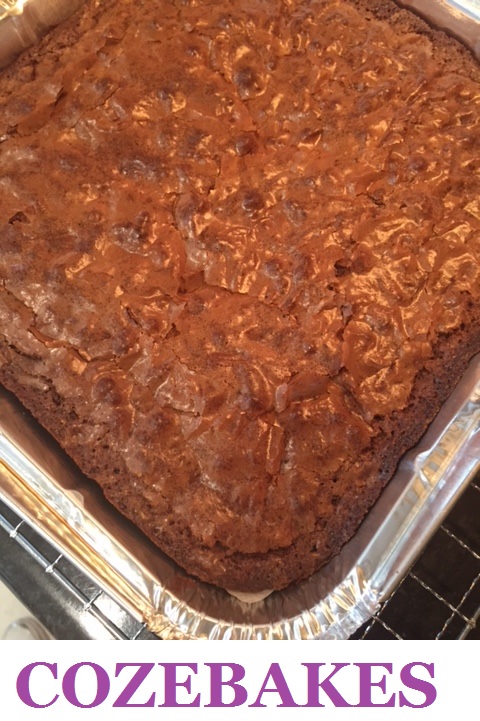 If you're making these for the younger ones, you can use milk chocolate and once out of the oven and still warm, place mini marshmallows over the top so they melt a little.
Another option is to melt white chocolate and when the Brownies are completely cooled, drizzle all over the top in a criss-cross pattern to contrast with the rich dark chocolate taste.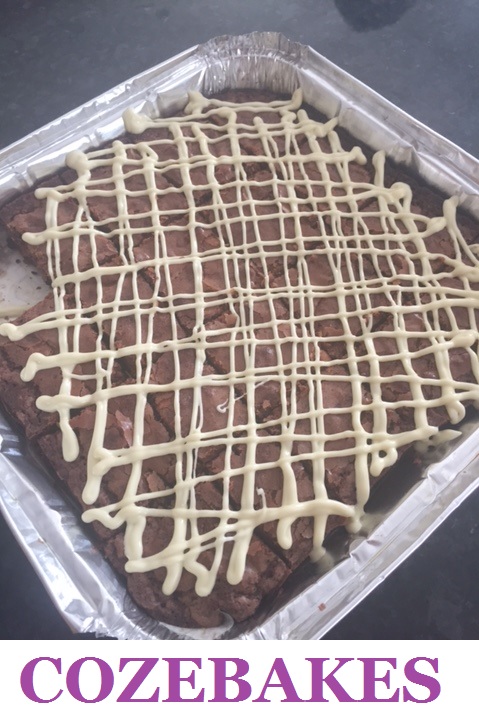 A great bake for BBQ's, parties, tea time treats or because it's Monday 😉
Bake with love
Soraya x