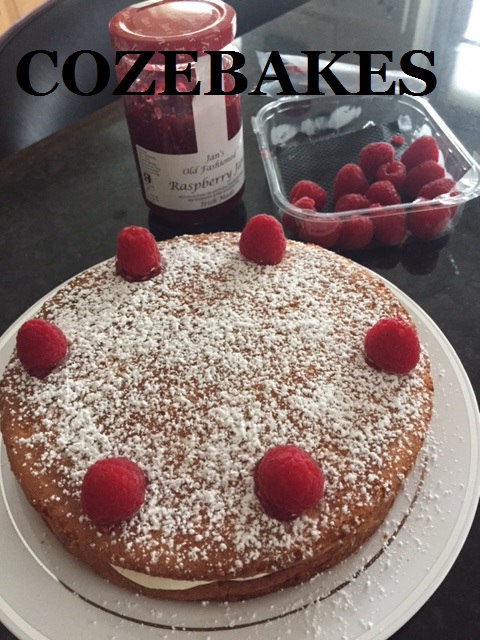 A really simple and very handy recipe to have. Make it beforehand and keep in the freezer. This cake will bring you back to your childhood with the beautiful aroma! If you are following a butter/margarine free diet, then you can enjoy this cake with no worries.
It uses egg yolks and not the whole egg which is handy when you may have made pavlova and similar recipes and you're not sure what to do with them. I make this sponge cake regularly and then freeze it. It doesn't take long to defrost and always tastes perfect. A great one to have on standby for unexpected guests. Jam and a dusting of icing sugar is all you need.
The main thing to focus on with this recipe is whisking the egg yolks with the hot water at the start and the gradual addition of the sugar to get a light and creamy mixture before folding in the flour. So do spend at least 3/4 minutes getting the right result before proceeding so your cake is light and tasty.
You can make this in one 8″ / 20cm tin or split the mixture between two sandwich tins. I would try to use 6″ if you can get them as it doesn't rise a lot.
Grease and base line the tins or use a liner.
Preheat oven to 180C or 170C Fan
Ingredients:
3 egg yolks
2 tablespoons hot water 
65g caster sugar
65g self-raising flour
pinch of salt
½ teaspoon vanilla extract
2 tablespoons milk
Method:
Beat egg yolks and hot water till creamy (about 3/4 minutes) then gradually add the sugar and beat till thick and pale. Add salt and vanilla. Your mixture starts off yellow so you want to mix it till it gets to this colour.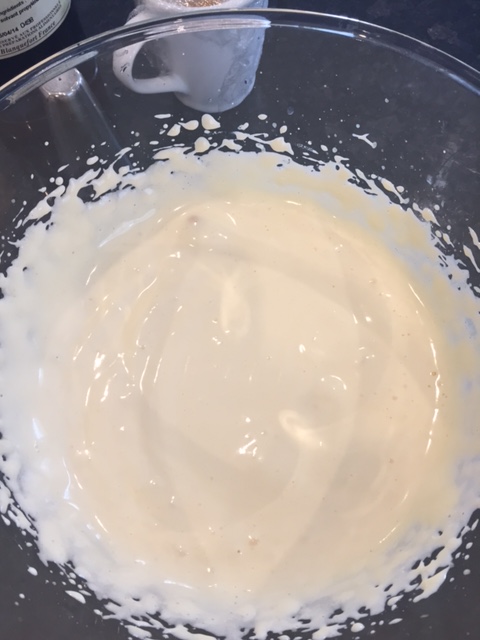 Fold in the flour and milk alternately till combined. Don't rush this part.
Pour into a greased and lined 20cm round tin and bake for 20-30 minutes or until a skewer comes out clean. Mine normally takes 25 mins so check after that time so you don't burn the top.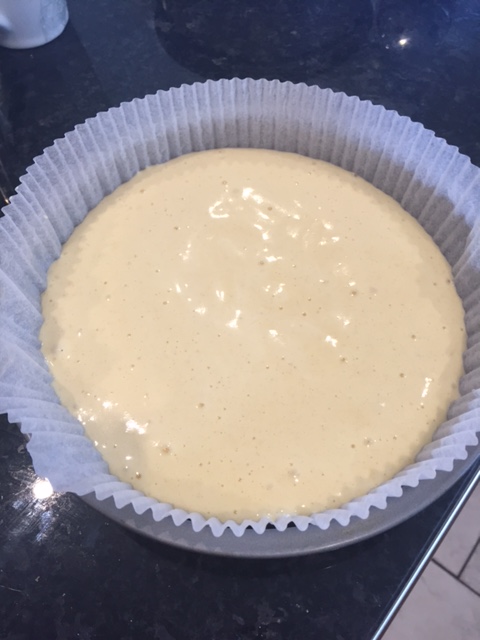 Leave in the tin for about 5 mins and then cool on wire rack.
This cake gives a lovely light and almost vintage taste. It will bring back memories from your childhood when baking was simple and not complicated.
I have doubled the recipe, split it between two 8″ tins to get this more raised result. If you have the egg yolks, then definitely try it. You can keep it in the freezer for up to 1 month till it's needed. I used Nutella spread for this one.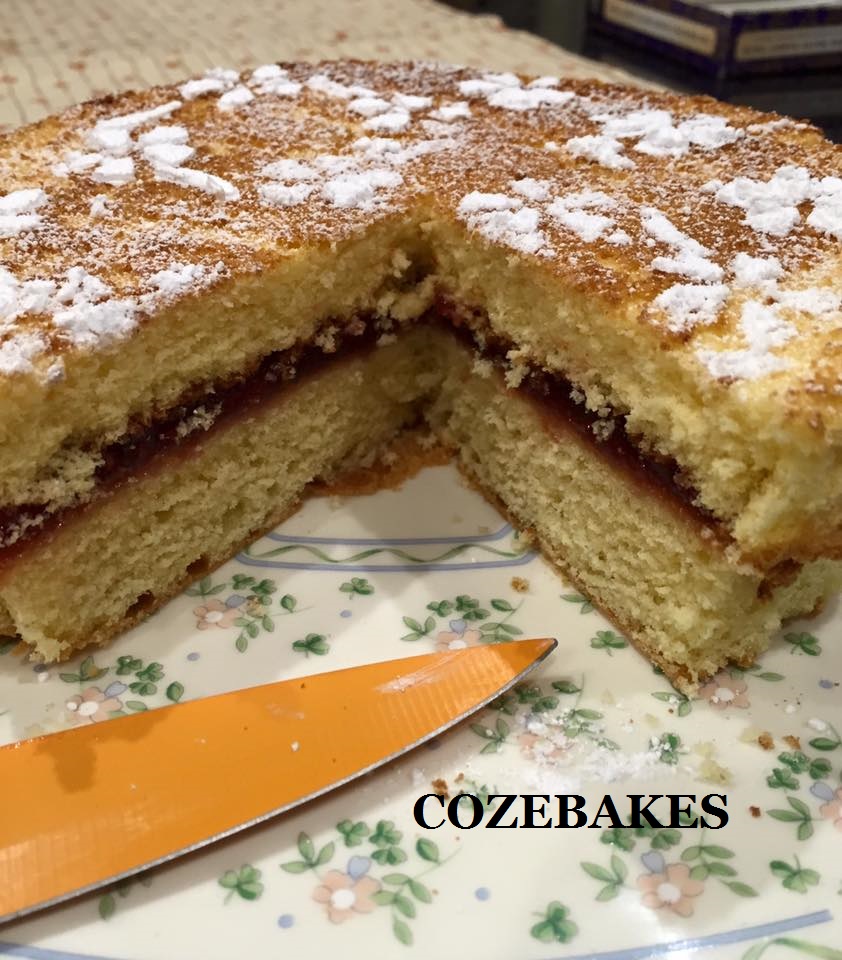 Baking as always with love
Soraya x