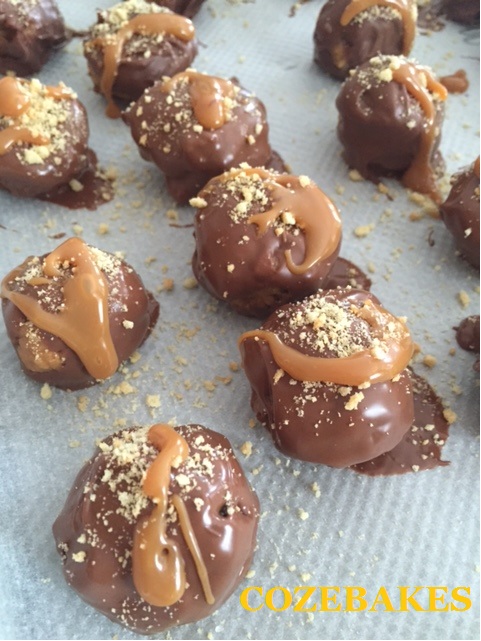 ---
If you love Banoffee Pie but don't have time to make the traditional version, here's a very quick, very simple, no bake recipe which will fit the bill perfectly and the bonus is they are surprisingly light so you don't feel very full after one or two 😉
You only need 4 ingredients, some freezer time and a quick 60 seconds in the microwave. What could be easier?!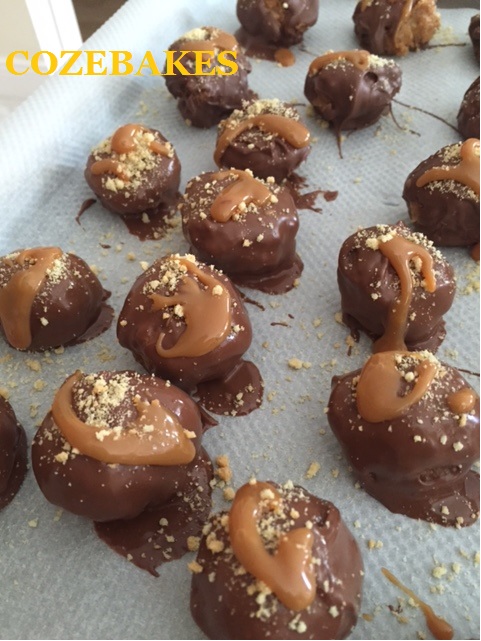 So even though this is not an actual bake, these Banoffee Bites are so delicious and would make a great dessert with coffee at the end of a meal. You only use one banana but the flavour of the banana is very evident throughout which was quite a surprise but a nice one!
I just about ran out of melted chocolate towards the end so I rolled the last few balls in melted dulce de leche and sprinkled with crushed Golden Oreos and freeze dried raspberries.
Ingredients:
400g packet of Digestive Biscuits
1 Banana
1 tin of Condensed Milk Caramel / Dulce de Leche
200g chocolate, melted
For decoration: Crushed Golden Oreos, Freeze Dried Raspberries, Mixed Nuts, some extra Caramel
Method:
Crush the Digestives in a large plastic bag using a wooden spoon. You don't want any chunks. Pour the crushed biscuits into a large bowl.
Add in the banana (broken into pieces) and about half of the can of Caramel. Mix all together to incorporate everything. You only want to coat the crumbs, you don't want it sticky.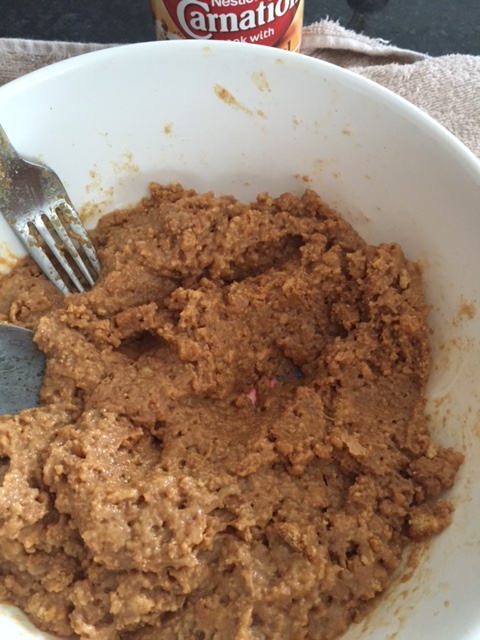 Leave to sit in the bowl for a good 5 minutes as it's much easier to form into balls after a little bit of setting time.
Shape into balls about 1″ in size and place on parchment on a tray. Put the tray into the freezer for about 15 minutes to firm up.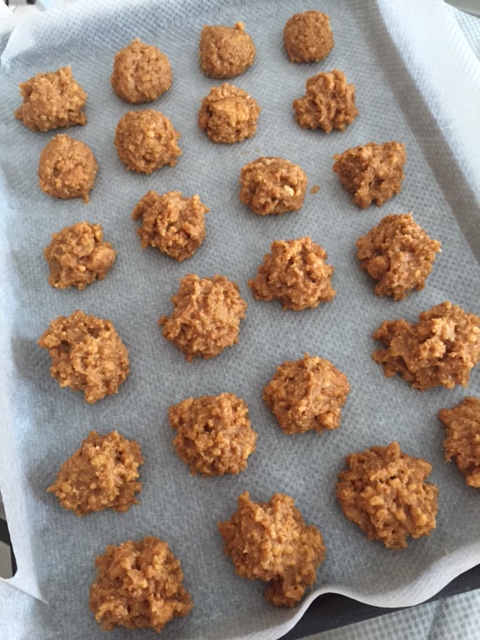 Once set, microwave the chocolate till melted. Takes about 60 seconds but do it in 2 bursts of 30 seconds each.
Remove the balls from the freezer and dip each one into the melted chocolate. Place them on parchment paper and sprinkle the optional crushed crumbs on top (or your topping of choice). You can drizzle with a little caramel now or when you're ready to serve.
Allow the chocolate to harden by chilling in the fridge.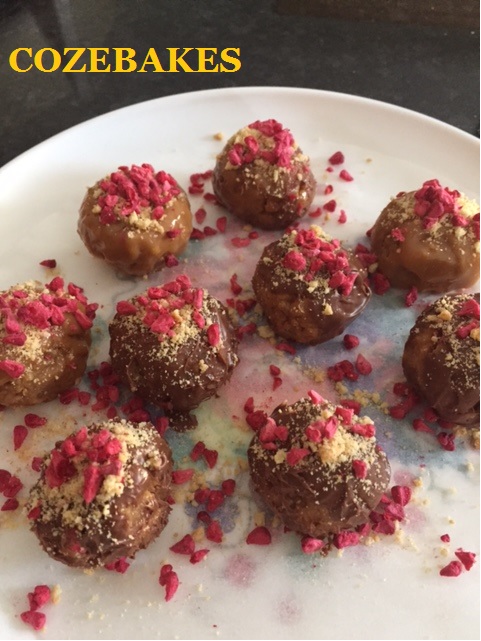 Enjoy!
Soraya x