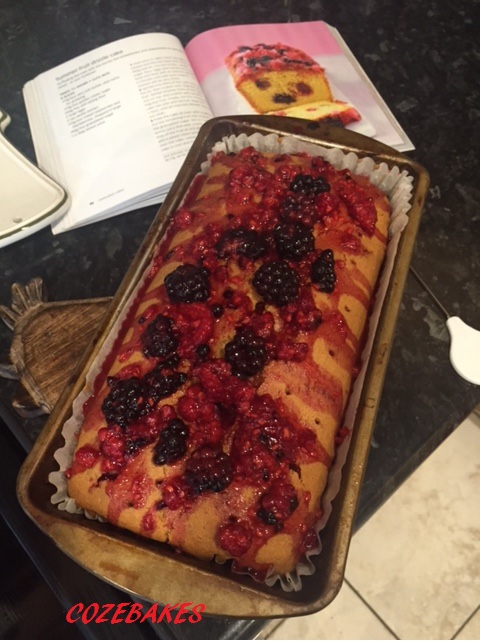 Such a delicious loaf cake which is easily adapted to whatever berries you have in your fridge. The only ones not to use are strawberries as they go totally mushy and will ruin the cake. You still want to be able to bite into bits of berries with each slice.
The sugary berry coating on top finishes it beautifully with bright, jewel colours and a little crunch!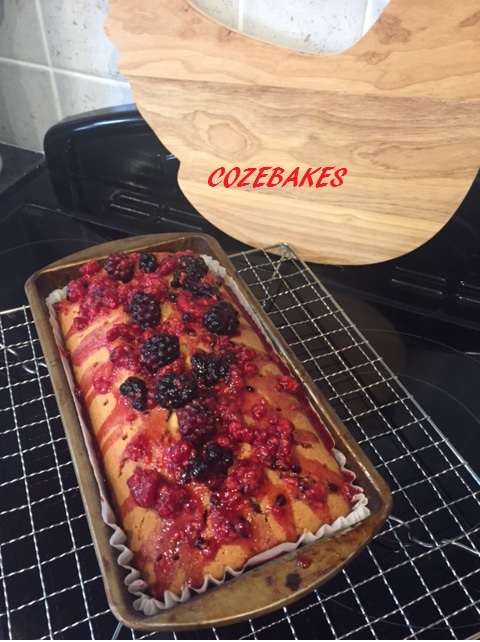 The only point I feel I have to make here is not to cut the mixing time short. Give it the full 5 minutes so you achieve a light and moist cake and not a brick! Otherwise, it's very simple, all in together, a bit of layering and voila – perfect tea time treat. Adding a dollop (or two) of cream will lift it to Afternoon Tea status 🙂
Preheat oven to 180C / 160C Fan / Gas 4 and grease and line a 900g (2lb) loaf tin or use a liner.
Ingredients:
175g very soft butter
150g golden caster sugar
250g self raising flour
2 large eggs
2 tsp vanilla extract
175g mixed raspberries and blackberries (I added more, came up to just over 200g) if any of them are particularly large, chop them a little.
For the drizzle: 2 tbsp. granulated sugar and 1-2 tbsp. lemon juice plus about 50g of your chosen berry mix.
Method:
Put the butter, caster sugar, flour, eggs and vanilla extract into a large bowl and beat for a good 5 minutes until it's pale and creamy. The mixture will be very thick.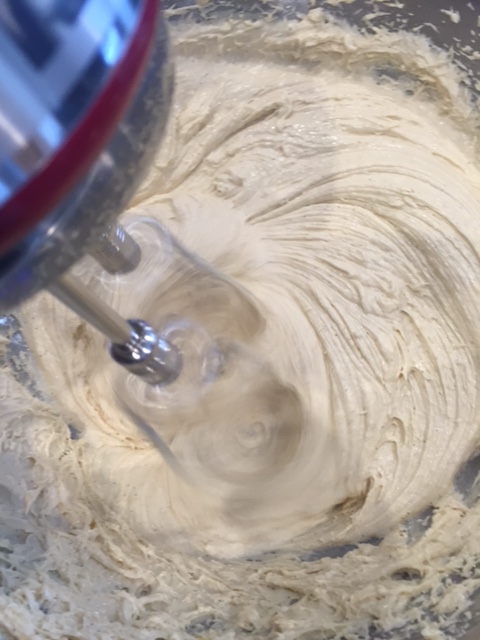 Spread 1/3 of the batter into the tin and then scatter about 50g of the berries on top.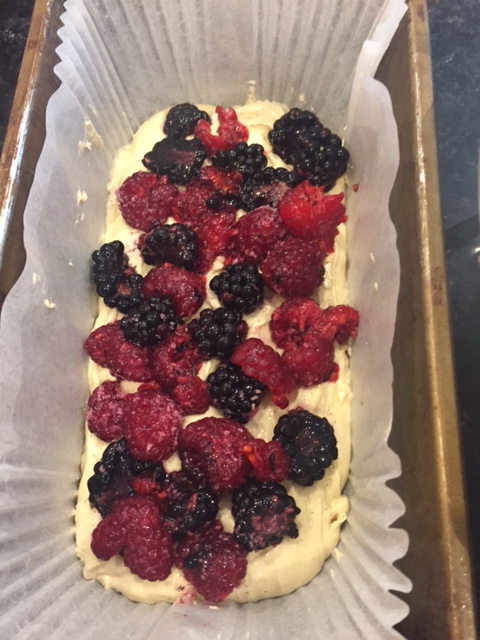 Spread another third of the cake batter on top and scatter another 50g of the berries.
Finally, dot the remainder of the cake mix over and spread gently.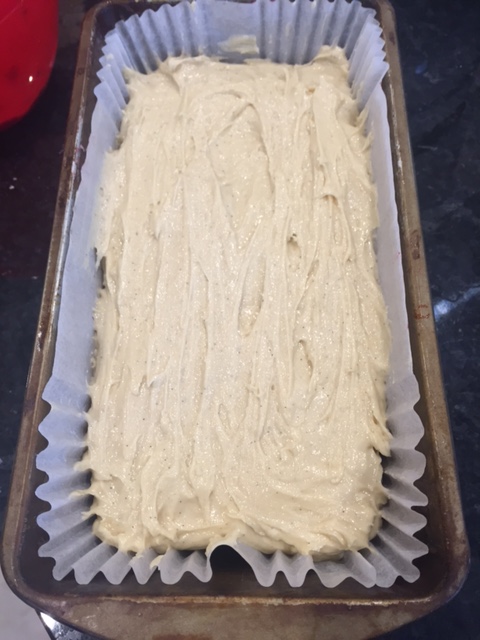 Bake for 1 hour or until skewer comes out clean. Mine took 1 hour and 15 mins.
Once out of the oven, poke the cake all over with a skewer.
Put the rest of the berries into a bowl with the caster sugar and stir in 1 tbsp. of lemon juice with a fork. Mash it a little bit but still keeping a few plump berries for the finished look.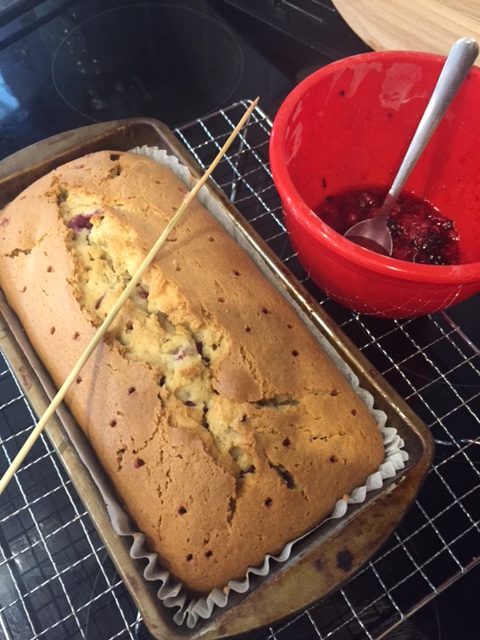 Spoon the berry and sugar mixture over the cake while it's still hot and then leave it in the tin to cool completely and for the topping to set. Cut thick slices to serve otherwise they will fall apart.
Delicious and baked with lots of love!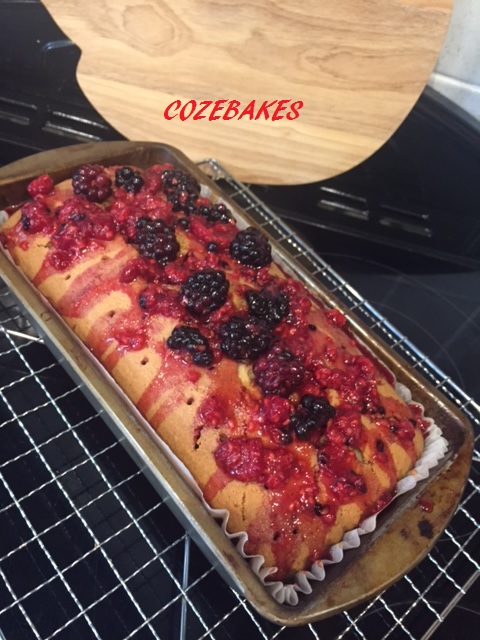 Soraya x