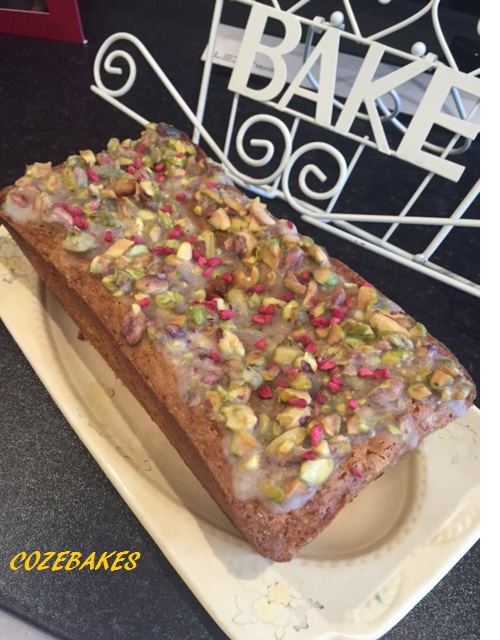 This is a lovely cake, baked in a loaf tin which uses ground almonds and pistachio nuts for it's main flavour. Originally the topping used lemon juice but I replaced it with Limoncello for an extra kick and it worked beautifully but you can use lemon juice if you prefer. I've adapted it from a book called Ginger & White.
Making it again, I would reduce the ground almonds to 100g and increase the guten free flour to 70g and for my fan oven, I would set it 150C as the top can brown quite easily but you can guage yourself what works with your oven.
The only slightly testing part of this recipe was removing the shells off the pistachio nuts and realizing that you need twice the weight that you bought after removing said shells! So when you go to buy the pistachio nuts, you will need 200g to get 100g of peeled, ground nuts.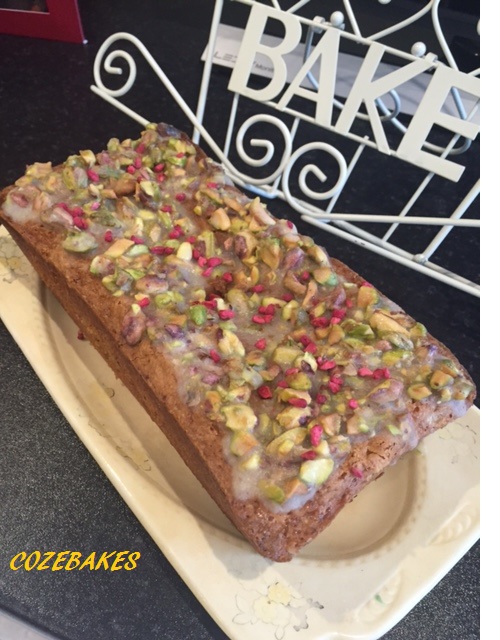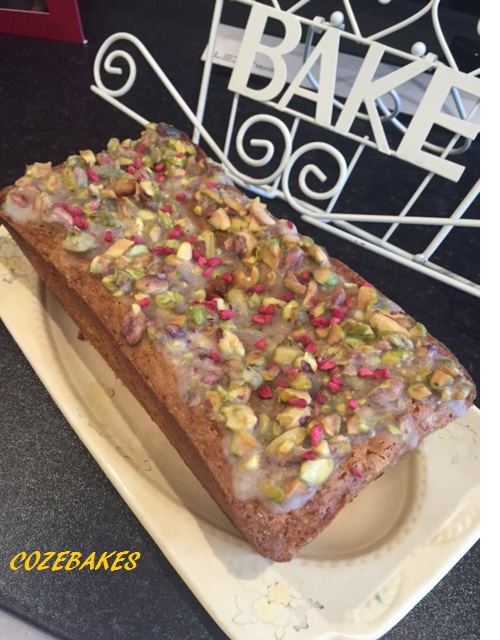 For the cake you need:
250g unsalted butter
200g caster sugar
4 eggs, beaten
120g ground almonds (I would suggest reducing this to 100g)
100g ground pistachio nuts
50g gluten free plain flour (I would increase this to 70g)
2 lemons, finely grated zest
For the topping:
60g caster sugar
2 lemons juiced (now I figure this is about 3 tablespoons) and I replaced this with Limoncello
1 drop Rosewater (optional)
60g pistachio nuts, chopped (I learnt that when you cut the nut diagonally it breaks naturally into a few pieces)
Method:
Preheat oven to 180C / 160C for fan / Gas 4 (I think 150C for fan is good)
Lightly grease a 2lb (900g) loaf tin and line the base with parchment. I left overhang on both ends for easy lifting out later. It saved a lot of heartache!
Put the butter and sugar into a bowl and beat well until pale and fluffy.
Add the eggs gradually, beating well after each addition until all fully incorporated.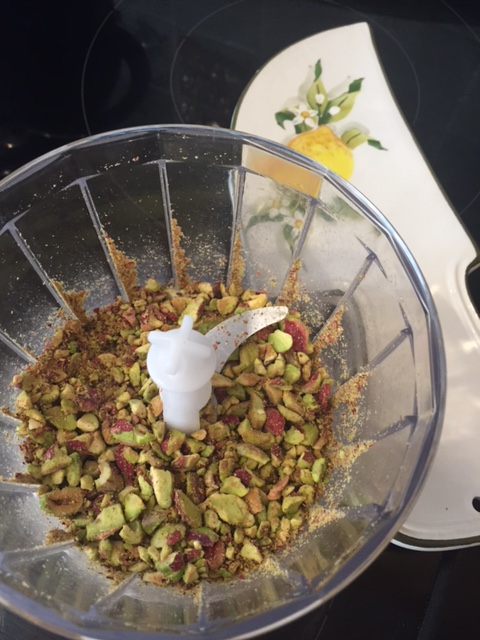 Stir in all the ground nuts, both flours and the lemon zest.
Spoon the mixture into the tin and bake for about 45 mins, until a skewer inserted into the center comes out clean. Mine took 50 mins.
Set aside to cool completely in the tin. Do NOT try to take it out or it will fall apart.
To make the topping:
Heat the sugar and lemon juice or Limoncello in a saucepan. Once the sugar is completely dissolved, add in the chopped pistachios and the rosewater if using.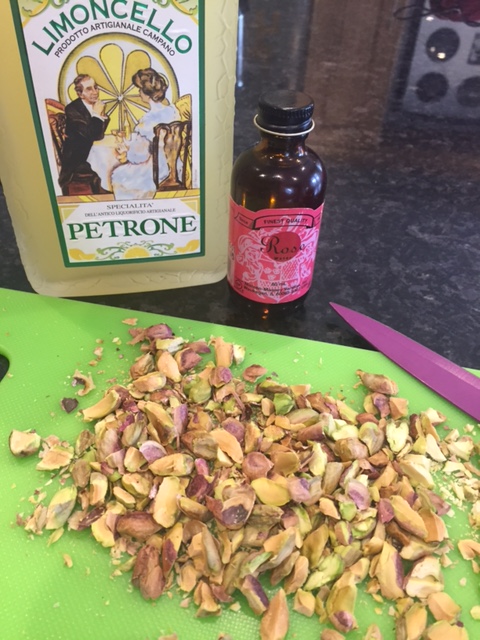 Pour this carefully over the cake and leave to cool completely.
Lift out and cut into slices to serve. I served this with my Homemade Honeycomb Ice Cream and it was perfect.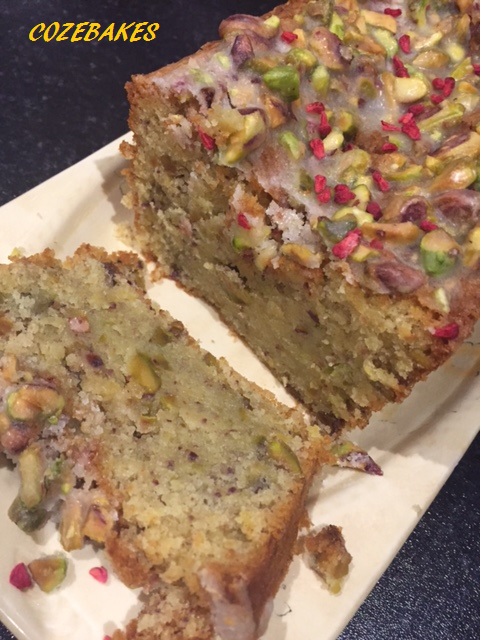 As always, bake with love
Soraya x