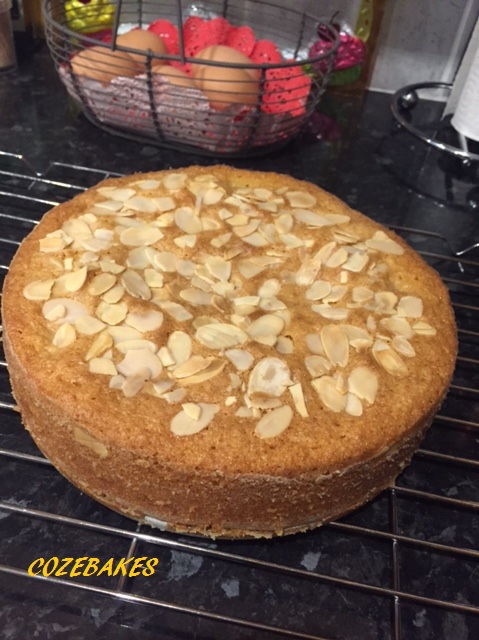 Cannot recommend this recipe highly enough! It's a Bord Bia award winning recipe. It's simple and gorgeous and I can't say enough about it. So light, so lovely, so perfect for afternoon tea, morning coffee …. oh anything really!
No mixer needed, no special ingredients … just pure and simple perfection! You may have guessed, I'm a fan 😉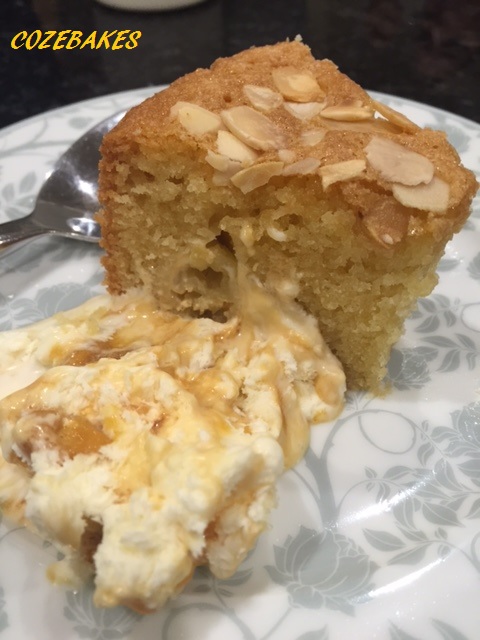 So to start, you need a 20cm spring form tin with a removable base.
Place a piece of parchment in the base and then grease and flour the sides. Don't be tempted to skip or try to shortcut here. If you want a successful end result, it's worth a couple of minutes to do this right.
Preheat oven to 160C / 140C fan / Gas mark 3
Ingredients:
220g caster sugar
110g self raising flour
110g ground almonds
1 tsp baking powder
3 eggs beaten (I used 3 large eggs)
140g butter, melted
2 medium sized cooking apples, peeled and cored and cut into slices
Flaked almonds to decorate
Method:
In a large bowl, mix the sugar, flour, ground almonds and baking powder together so they are combined.
Add in the beaten eggs and the melted butter and using a wooden spoon, stir it all together till well combined.
Put 1/3 of the batter into the cake tin. Place a layer of the sliced apples over the batter and then spoon the rest of the batter on top of this.
Sprinkle the top with flaked almonds.
Bake in the oven for about 50 – 55 mins (I found 55 mins was needed) and check with a skewer inserted into the center to make sure it's baked through. It should come out clean.
Leave it in the tin for about 30 mins before removing to cool on a rack.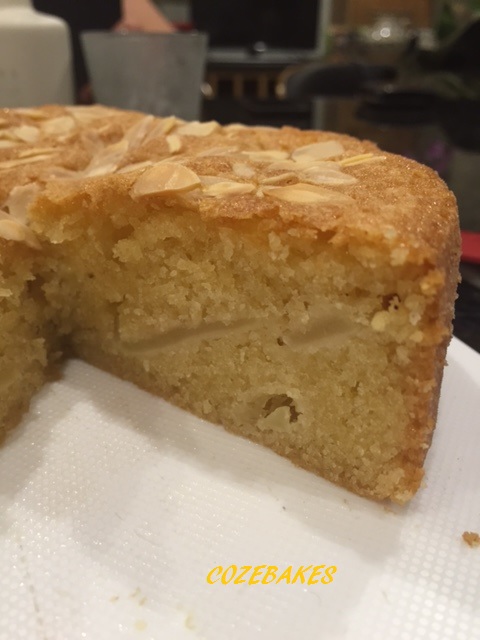 I would really recommend you make this cake. It takes about 10 mins to put together and just under an hour to bake but it's pure comfort in a cake!
Bake with love
Soraya x