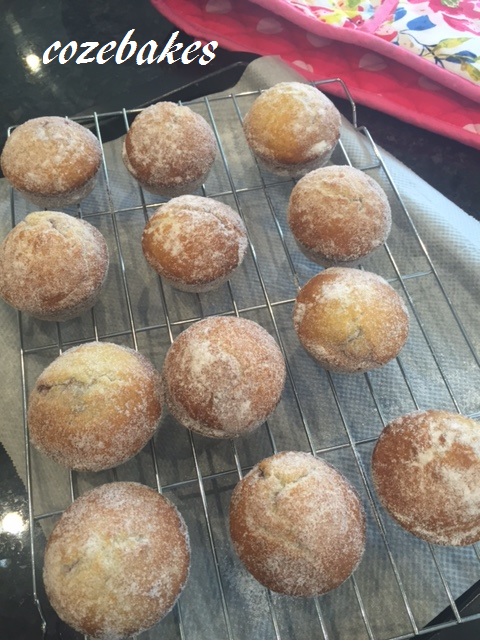 What's the next best thing to a deep fried doughnut?? One of these heavenly and totally delicious Doughnut Muffins which are simply divine and really do taste like doughnuts but they are baked in the oven! Must be better for you right??
Eat them warm from the oven for a little slice of heaven!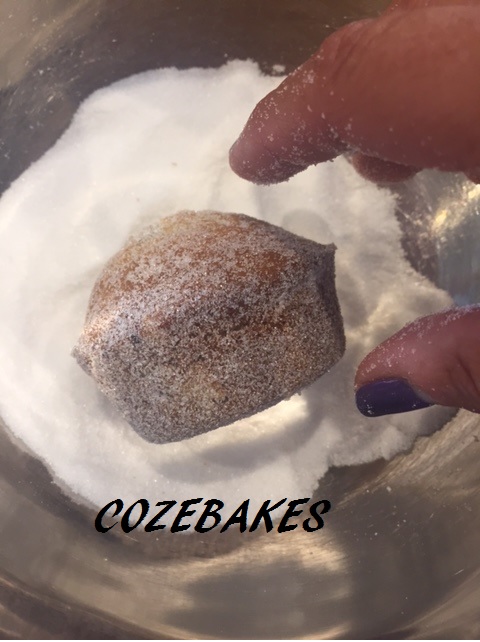 You need a 12 hole muffin tin, lightly greased and set the oven to 190C or 170C for fan.
Don't be tempted to use paper liners for this recipe. They slip right out of the tins once you grease it properly.
Ingredients:
140g butter, melted
140g golden caster sugar
200g plain flour
1 tsp bicarbonate of soda
100g natural yoghurt
2 large eggs, beaten
1 tsp vanilla extract
12 tsp raspberry jam (it's better to have a strong flavoured jam for these)
You will need approx. 200g of golden caster sugar for dusting
Method:
Mix the sugar, flour and bicarbonate of soda in a bowl.
In a jug, whisk together the yoghurt, eggs and vanilla. Pour the jug contents and the melted butter into the dry ingredients and quickly fold together with a metal spoon to combine. Don't overwork the mixture.
Divide 2/3 of the mixture among the muffin holes. Easiest to use an ice cream scoop for even portions. Add a generous teaspoon of jam to the center of each muffin and then cover with the remaining mixture.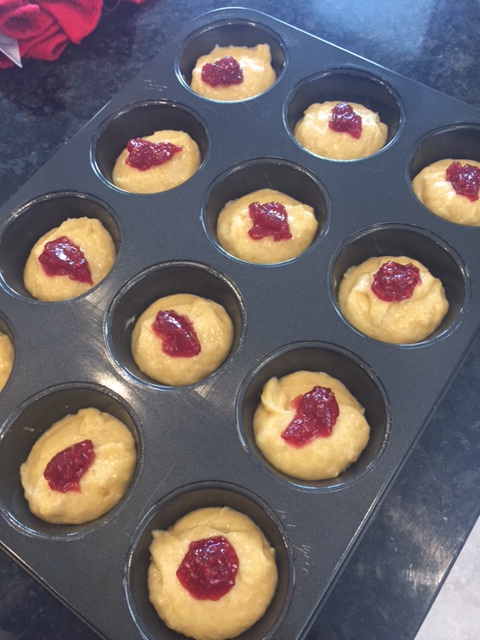 Bake for 16 – 18 minutes until they are risen, golden and springy to touch.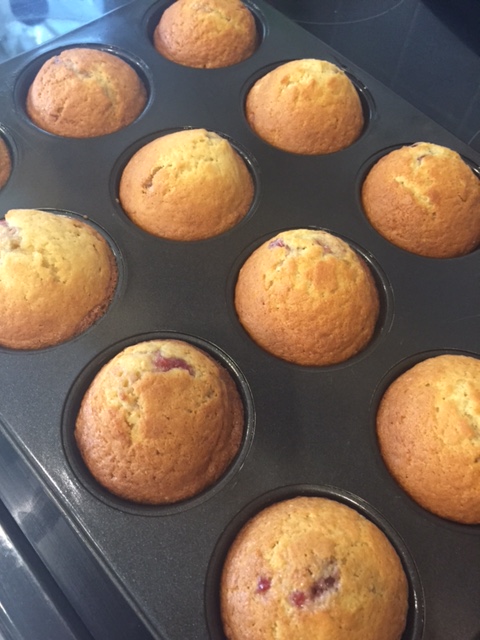 Leave them in their tins to cool for a good 5 minutes before turning them out and rolling them in the extra golden caster sugar. Try to roll them in the sugar before they cool too much. If they are still a little warm, they get covered easier.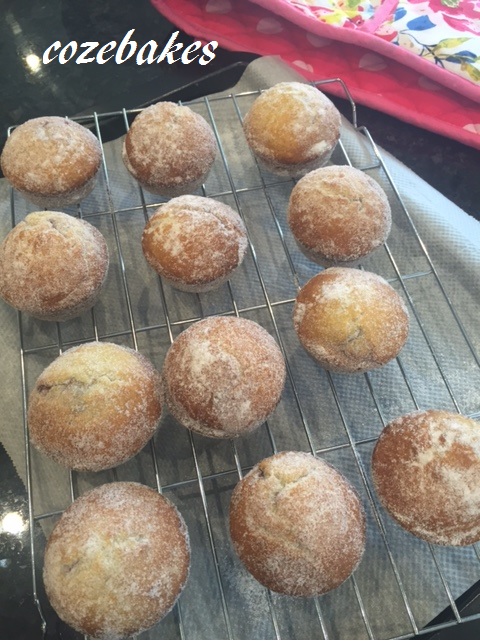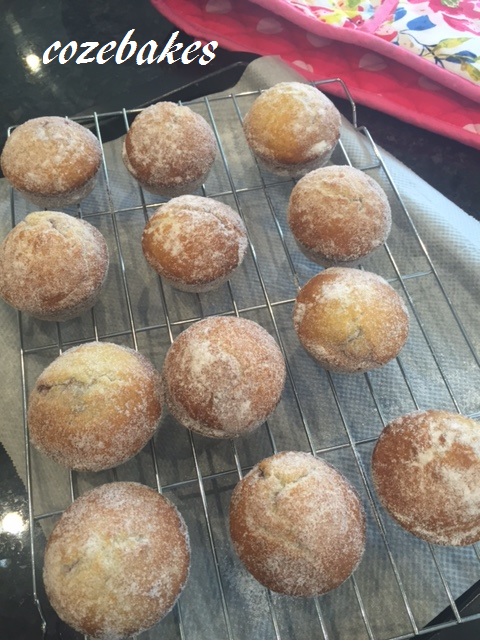 Really delicious and definitely baked with love!
Soraya x