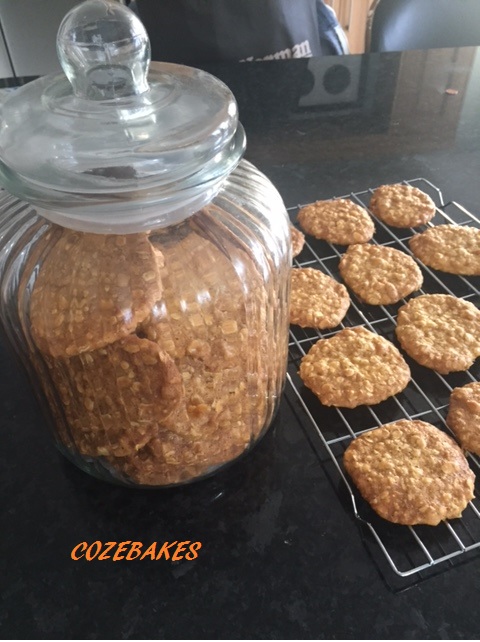 These yummy biscuits are full of all those childhood taste memories. Golden Syrup, Oats, Condensed Milk, Cornflakes and Custard Powder …. they are just so delicious and the bonus is they literally take minutes to make, less than 15 mins in the oven and a bit of cooling time.
I adapted the recipe to make it Gluten Free but I'll list it as given and put the gluten free options and additions in brackets. They will last for up to a week in an airtight container.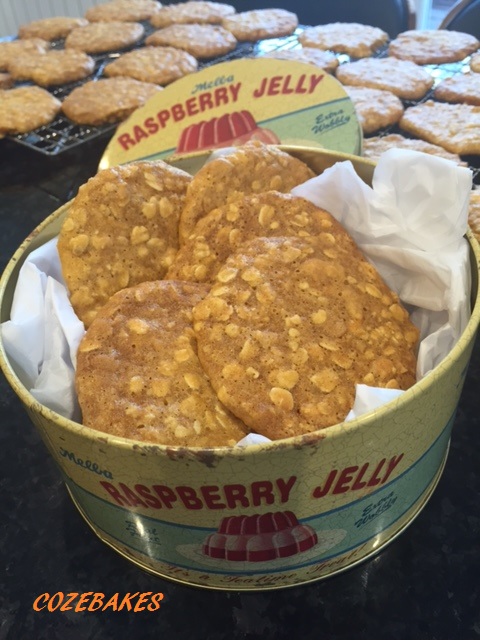 Heat the oven to 180C / 160C or Gas 4 and line a couple of baking trays with parchment paper.
Ingredients:
250g butter
Half a 397g can condensed milk
175g golden syrup
175g cornflakes (gluten free option)
175g porridge oats (gluten free option)
250g plain flour (gluten free option and 1/2 tsp xanthan gum)
100g custard powder
2 tsp bicarbonate of soda
Method:
In a large saucepan, heat the butter, condensed milk and golden syrup until melted.
Use your hands to roughly crush the cornflakes in a bowl and using your hands, stir in the oats, flour, custard powder and bicarbonate of soda. Give this a good mix to make sure everything is well dispersed.
Stir the dry ingredients into the melted mixture and use a large spoon to combine them well together. I added it 1/3 at a time just to give everything a good coating.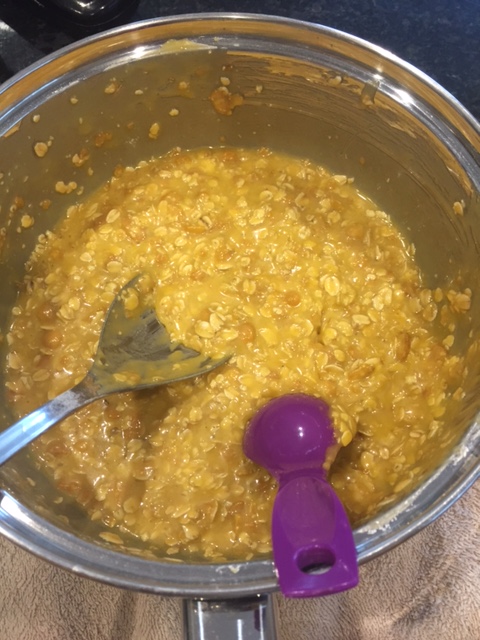 Using a tablespoon, scoop heaped spoonfuls of the mixture on to the baking sheet. If you have extra cornflakes, crumble a few more on top and squash them to flatten a little bit.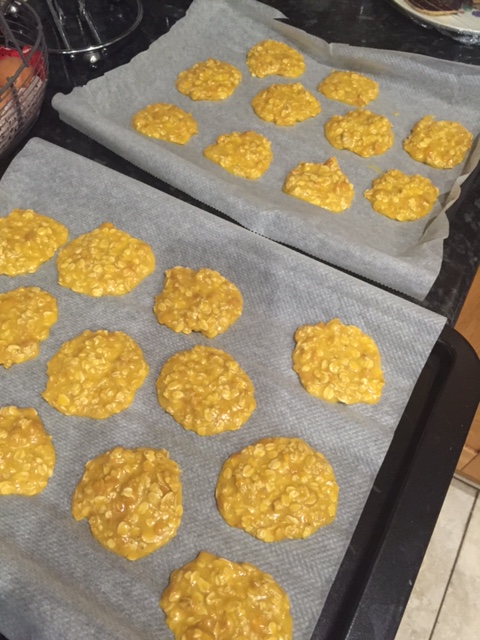 Bake for 12 – 15 minutes until golden. Once you remove them from the oven, leave them for at least 5 minutes before touching them. Then using a palette knife, move them to a wire rack to cool completely.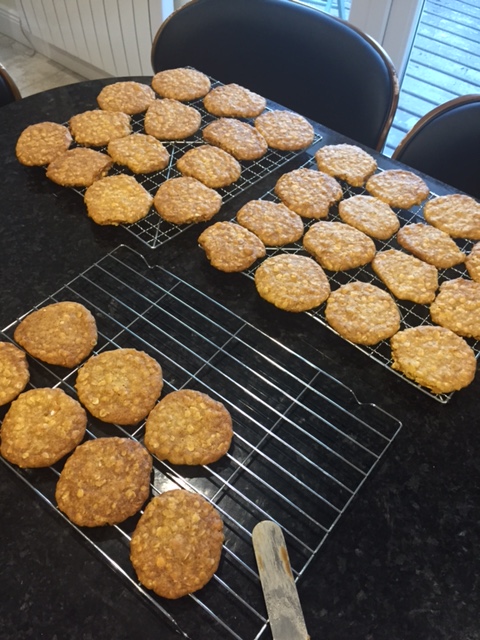 Get the kids to help you make these and get baking with love!
Soraya x