Reading the Irish Times magazine during the summer, I saw this recipe and thought, I'll definitely make that and just the other day I remembered I had put it away safely – you know that place?? After a little bit of searching, I found the torn out page and decided, that's it, definitely making it now!
I can't resist anything with blueberries and lemon; it's like a perfect match and the fact this cake is gluten free is an added bonus for my house and it's occupiers!
There's no flour in this cake at all, it's just ground almonds and then the usual suspects of ingredients and it's amazing that it holds itself so beautifully when cut.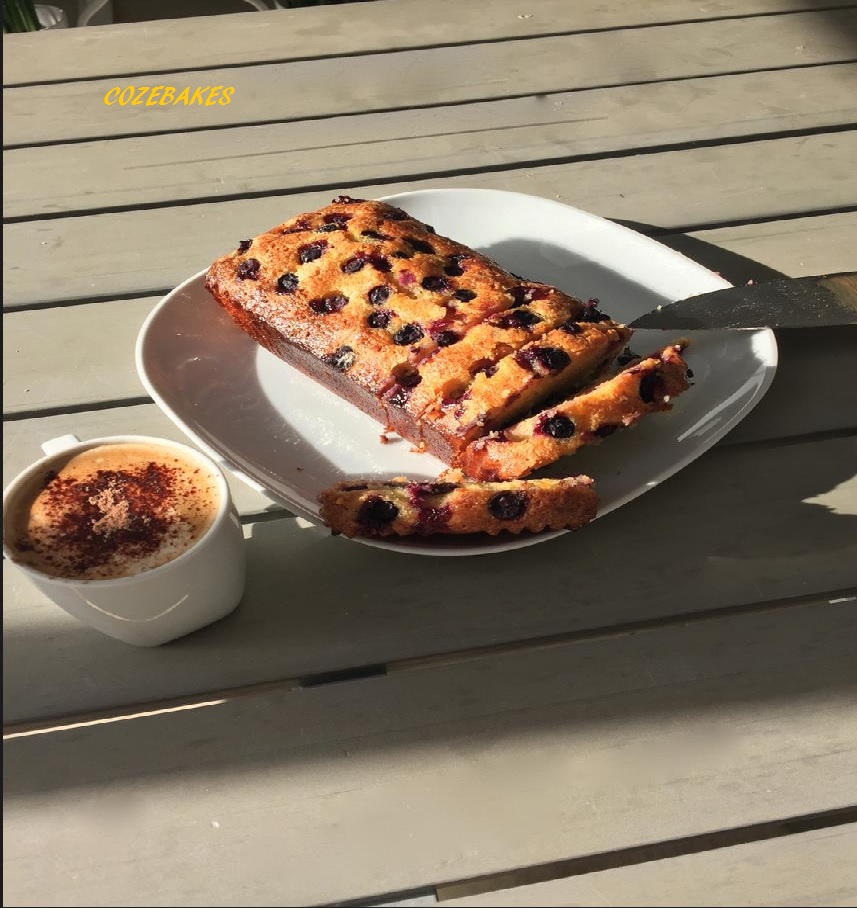 You don't need to be on a gluten free diet to enjoy this beautiful cake. It's one for everyone. It's light, delicious with beautiful flavours and the zesty lemon syrup poured over the top just adds the perfect finish. Thanks to Vanessa Greenwood (and her dad who grew the blueberries) for a great recipe!
Ingredients:
250g ground almonds
200g caster sugar
1 tsp vanilla extract or vanilla bean paste
Zest from one large lemon
5 medium eggs, lightly whisked
125g blueberries
Lemon syrup topping:
Juice of the lemon (about 2 tbsp)
50g caster sugar
Line a 2lb loaf tin with parchment or use a liner. Preheat the oven to 180C
Method:
In a large bowl, combine the ground almonds, sugar, vanilla and lemon zest.
Add the whisked eggs to the mixture and use a wooden spoon to mix everything really well until you get a smooth consistency.
That's it! Pour half the mixture into the tin and cover with half of the blueberries. Then pour the rest of the mixture in and add the remainder of the blueberries on top. They may sink a little into the cake but that's fine.
Put the cake into the oven and bake for 40 minutes, then reduce the heat to 160C and bake for another 15 minutes. Test with a skewer to see if it's done, it should come out clean.
At the time you reduce the temperature of the oven, make the syrup by putting the sugar and lemon juice in a small saucepan and bring it to a simmer over a medium heat. Simmer for 5 minutes until it becomes syrupy.
Remove the loaf cake from the oven and prick with a fork or toothpick. Then pour the warm syrup over the hot loaf while it's still in the tin. Leave it to set and cool in the tin.
Cut into good, thick wedges and enjoy with a cup of tea. For a dessert, add some whipped cream with a little bit of lemon zest mixed through.
I urge you to make this delicious recipe and bake, as always with lots of love
Soraya x