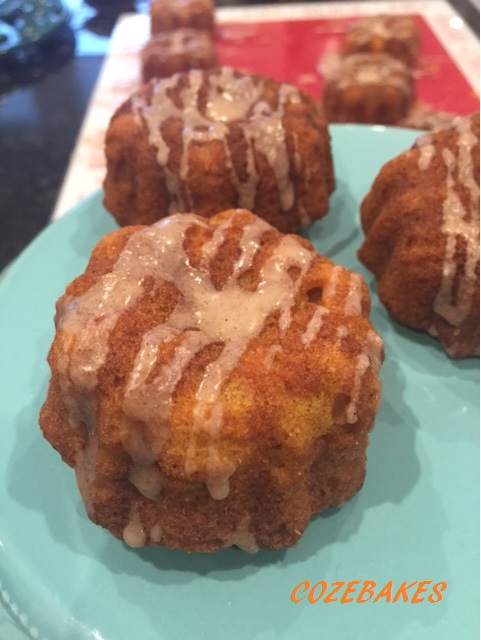 Found this recipe on the web and wanted to try it for ages. We are split down the middle in our family over sweet potatoes. Half love them and half don't so it was going to be interesting to see the results.
My first attempt wasn't great. There was too much oil in the recipe and too much sugar. They tasted nice but I knew they could be made better so went about working it out and now I'm really happy with the final results.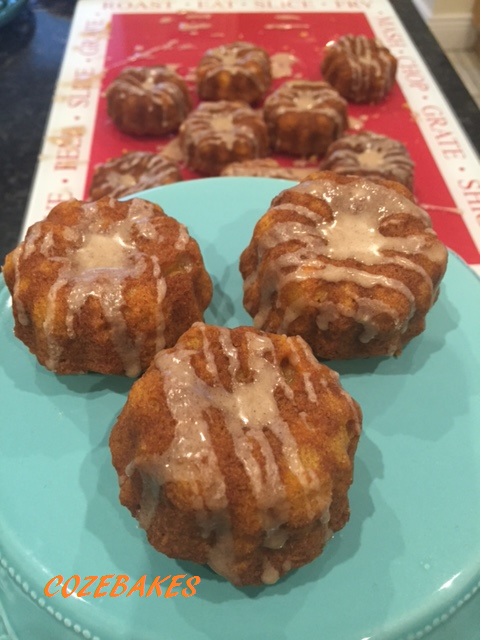 You could make these without the glaze as they are naturally sweet but for an extra treat, the cinnamon glaze just finishes them beautifully.
Preheat the oven to 180C and grease a muffin tin. Don't be tempted to use paper cases as I think the muffins will stick to the paper.
Ingredients:
190g sweet potato, cooled and mashed
135g self raising flour
1 tsp ground cinnamon
30g caster sugar
1/2 tsp orange essence (if you don't have this, zest a small orange)
75g vegetable oil
1 egg (I used a large egg)
Method:
Place your sweet potato in the microwave and cook on full power till it's soft. Leave it to cool and then mash well.
In a small bowl, mix the flour, sugar and cinnamon together.
In a larger bowl, whisk the egg, oil and sweet potato.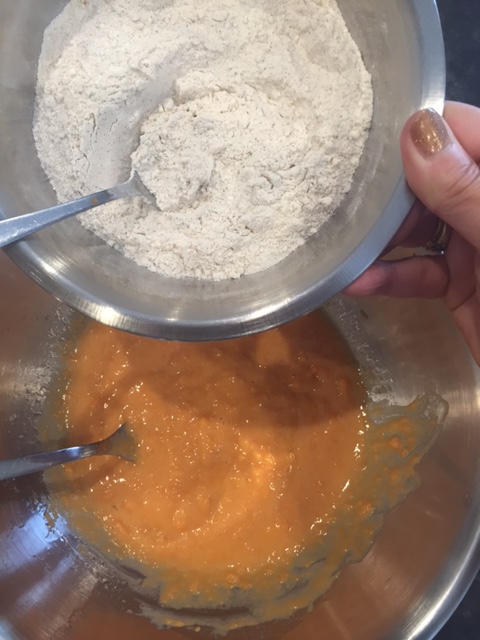 Stir in the dry ingredients and using a fork,  mix until it's just moistened but then stop.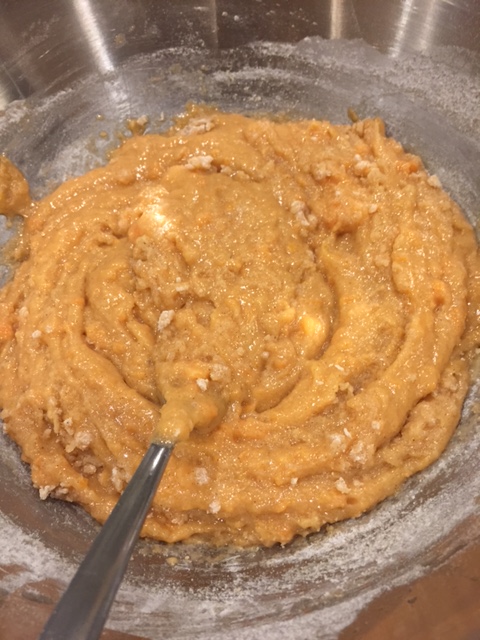 Using an ice cream scoop, fill the greased muffin tins to about 2/3 full. Bake for 18 minutes or until a toothpick comes out clean.
Cool for at least 5 mins before trying to remove them from the tin.
If you want to glaze them place 60g of icing sugar in a small bowl and add 1 tbsp. milk, 1/2 tbsp. melted butter, 1/2 tsp vanilla extract and 1/2 tsp ground cinnamon. Stir to combine and drizzle over the muffins.
These muffins are great for freezing. Place them in ziplock bags and freeze them unglazed. Thaw at room temperature or you can microwave for about 20 seconds if you're in a hurry!
Bake as always, with love
Soraya x