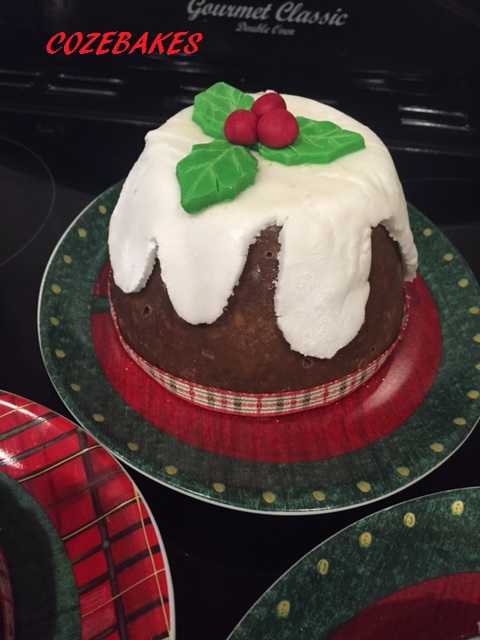 One of the most popular and ever prevailing recipes at Christmas is the chocolate biscuit cake and making it in a pudding bowl just adds a lovely touch and lets you decorate with fun, festive ideas.
You can make it in a bundt tin for something a little different or in smaller individual sized ramekins for a great gift idea. Using a plastic bowl means you only need the teeniest bit of greasing with a non flavoured oil just to help removal or if you're using a tin, then you will need to line it with cling film.
This video was made in 2014 but I'm still making these as gifts so take a look at an easy way to get the "snow capped pudding" look : https://www.youtube.com/watch?v=N8G3v5GkiEI&t=1s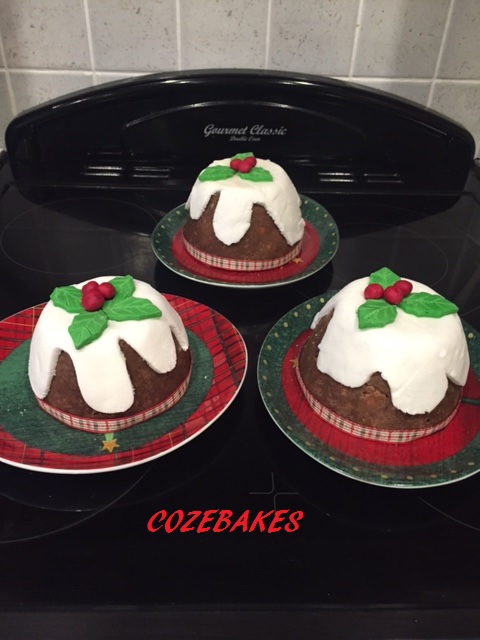 If you want to make this gluten free, then you should use your favourite gluten free biscuits and omit the maltesers for another gluten free option. Consider adding almonds, walnuts, etc., or dried fruit such as sultanas, apricots or cherries.
This recipe will make a 6″ or 15cm cake tin or a 2lb loaf tin. Anything other than plastic, will need to be lined with cling film or greaseproof paper. I made three one pint puddings with this recipe.
Ingredients:
275g butter
150ml golden syrup
225g chocolate (don't use cake covering chocolate – use good quality one)
200g digestive biscuits
200g rich tea biscuits
125g nuts of your choice (optional) or 125g dried fruit (optional)
1 large packet of Maltesers and if not using the above options, add another large packet of Crunchies, Munchies or another favourite.
Method:
Melt the butter, syrup and chocolate in a saucepan on low heat. Don't be tempted to rush this. Stir to stop any sticking and to mix it well.
Roughly break up the biscuits and any other ingredients you choose to use and add these to the chocolate mixture. Stir this really well. Use a large spoon to go under the mixture so none is left at the bottom.
Transfer the well combined mix to your prepared tin or bowls. A hint here is to put the mix into the tin or bowls in stages so you can press down well at each stage to prevent gaps. Handy if you have plastic gloves here!
Once all the mixture is transferred, give it a good press down. Let it cool down and then wrap in parchment and store in the fridge or in a cold place.
** Helpful Hint: Place the saucepan on your weighing scales and pour in the golden syrup to the required weight. It saves on a lot of mess 😉
Perfect for your afternoon break!
Baked (well made) with love
Soraya x