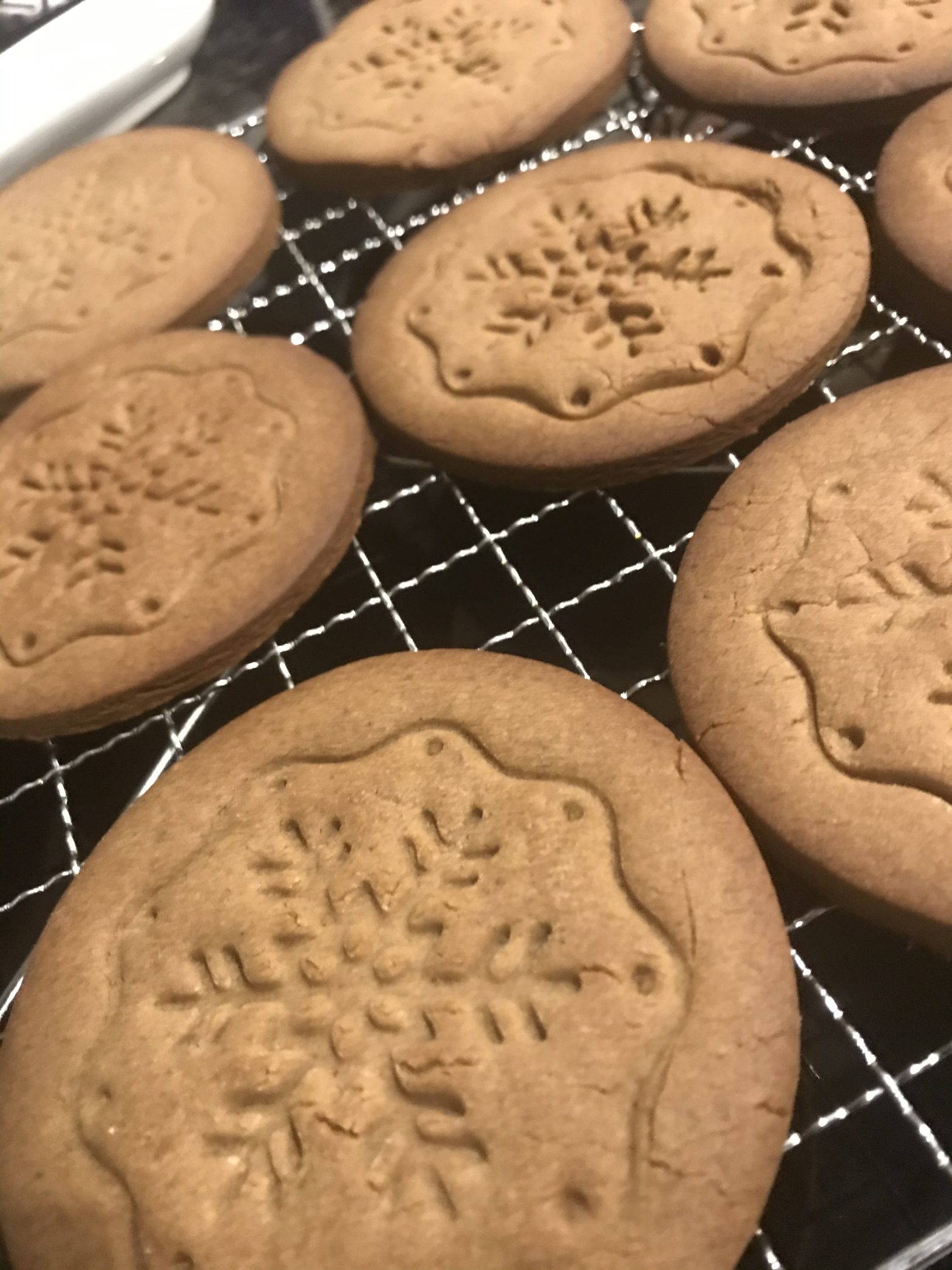 This recipe makes the most delicious gingerbread perfect for decorations. They are slightly crunchy on the outside and then have a soft, chewy center which is sooooo good!
If you want to hang them on your tree, just make sure to use a skewer when they are on the baking tray ready for the oven. Push the skewer through and thread with festive ribbon once baked and cooled.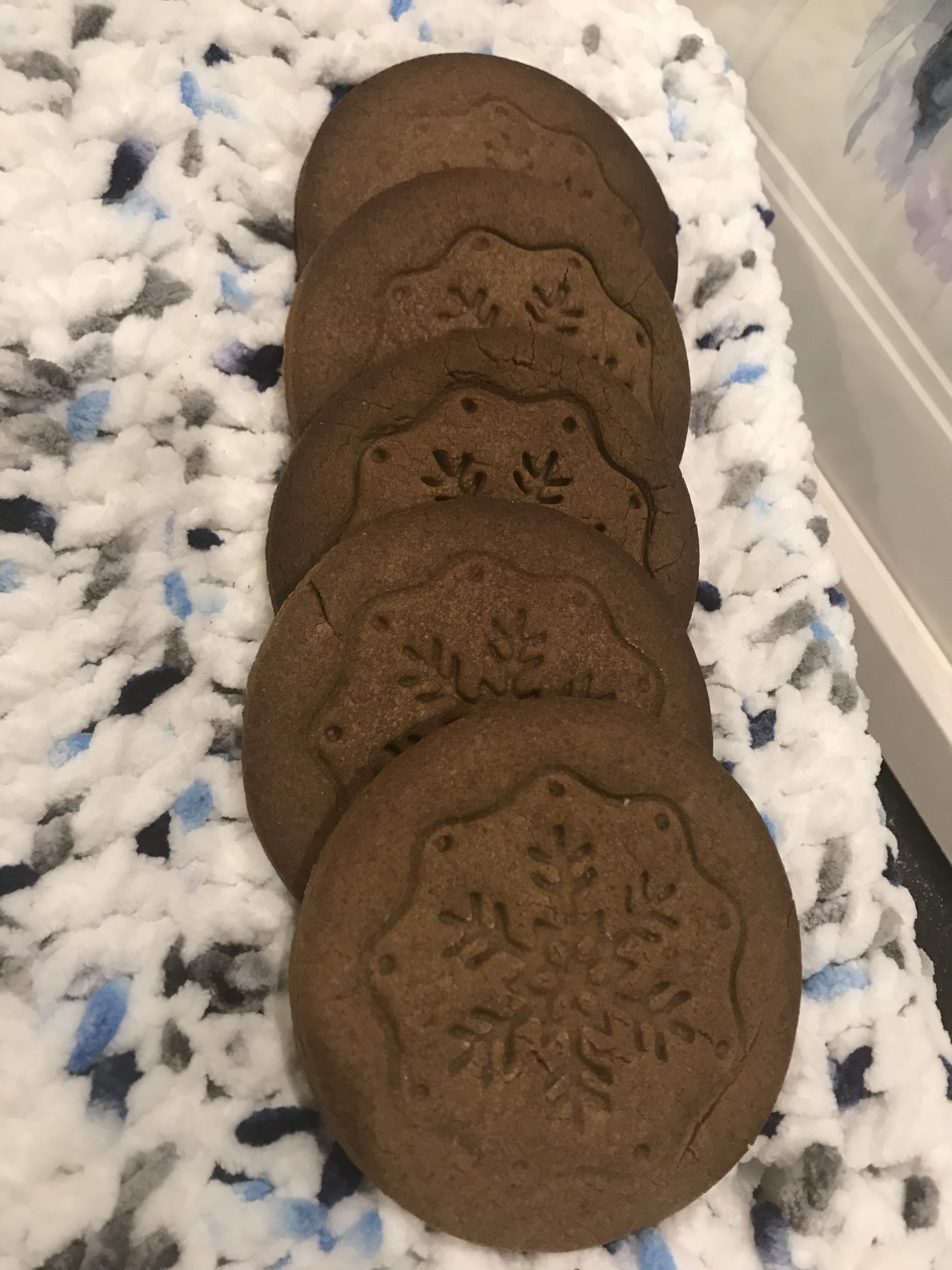 The amount below should make about 15 – 20 biscuits. It's a really great dough that's so easy to work with and sits quite happily in the fridge for a week or two. Just make sure it's tightly wrapped in cling film. .
Ingredients:
3+ 1/2 tbsp. water
100g light brown sugar
1+ 1/2 tbsp. treacle
1+ 1/2 tbsp. golden syrup
1+ 1/2 tbsp. ground ginger
1+ 1/2 tbsp. ground cinnamon
Pinch of ground cloves
125g butter, cold and diced
1/2 tsp bicarbonate of soda
280g plain flour.
Method:
Place the water, brown sugar, treacle, golden syrup, ginger, cinnamon and cloves in a deep saucepan. Over a medium heat, bring the mixture to the boil while stirring all the time.
Remove from the heat and gradually add the diced butter and stir until it's all melted and combined. Add the bicarbonate of soda and be careful here as it swells up. Leave it aside to cool at room temperature.
Once it's cooled, transfer the mixture to a large bowl. Sift in the flour and slowly mix together to form a slightly wet and sticky dough. Wrap in cling film and chill for 2 hours. It should be cool and firm.
Preheat oven to 200C / 400F / Gas 6
If your oven is hot, set to 190C
When you're ready to use the mixture, line two baking trays with greaseproof paper. On a very lightly floured surface, roll out the dough to about a 5-6 mm thickness. Use whatever cookie cutters you like and cut out shapes. Using a skewer, make a hole large enough for ribbon to thread through (if you want to hang them) and leave to chill for at least 30 minutes.
Once the time has passed, bake for 8-10 minutes. You'll know they are ready when the cookies spring back to the touch and are a little darker around the edges. Mine took 8 mins so check them
Leave them on the tray for about 5 minutes and then transfer to a wire rack to cool.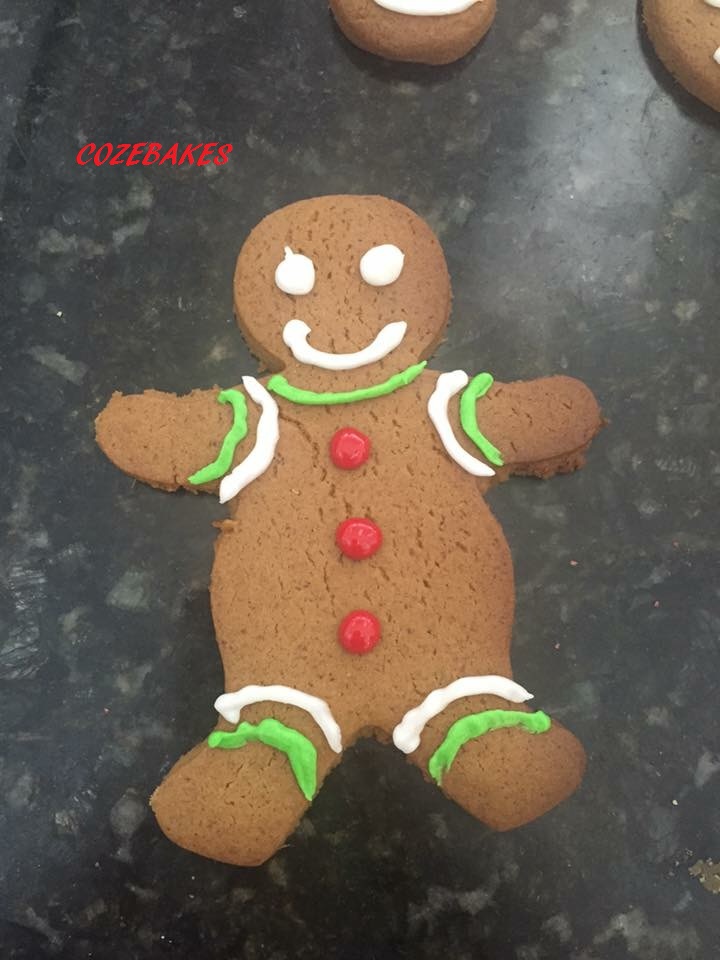 For decorating, you can make up royal icing, colour it red and/or green and of course leave some white. If you prefer, use the coloured icing pens which the kids will have a blast with!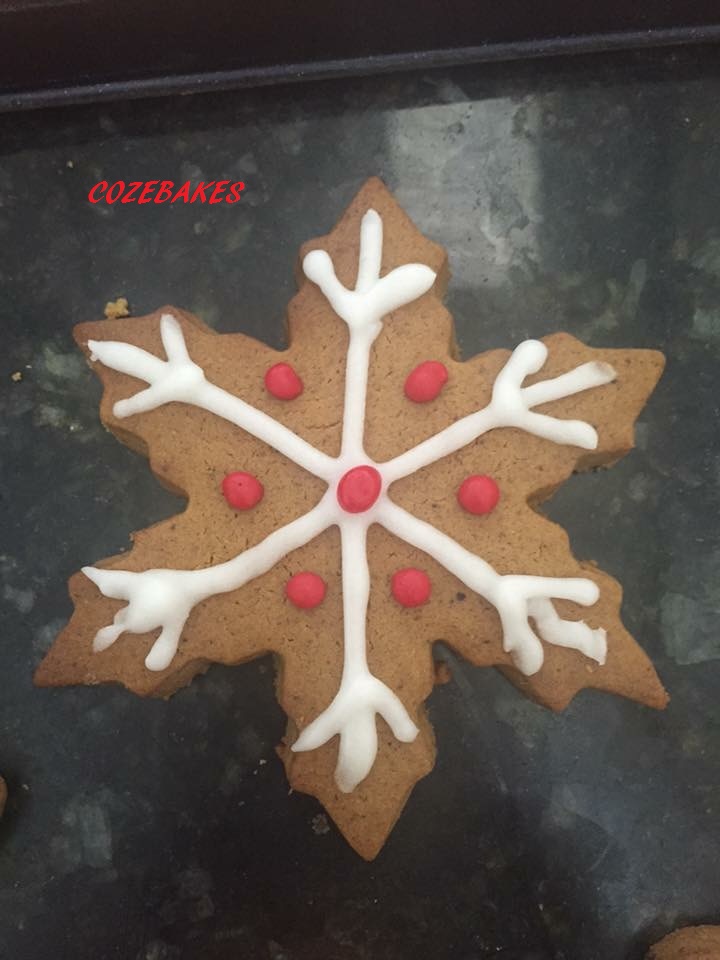 I'm not the best at decorating myself (as you can see) so google Christmas gingerbread decorations for some great ideas.
If you turn your gingerbread man upside down, you can make a reindeer. Use his legs for the antlers, his arms for ears and then dot on his eyes, nose and mouth. I did have two and they were very cute but unfortunately they were eaten before I got pictures!
I used a cookie stamp with a snowflake for these also. You stamp out the cookie on the dough then use a cutter to get your cookie shape.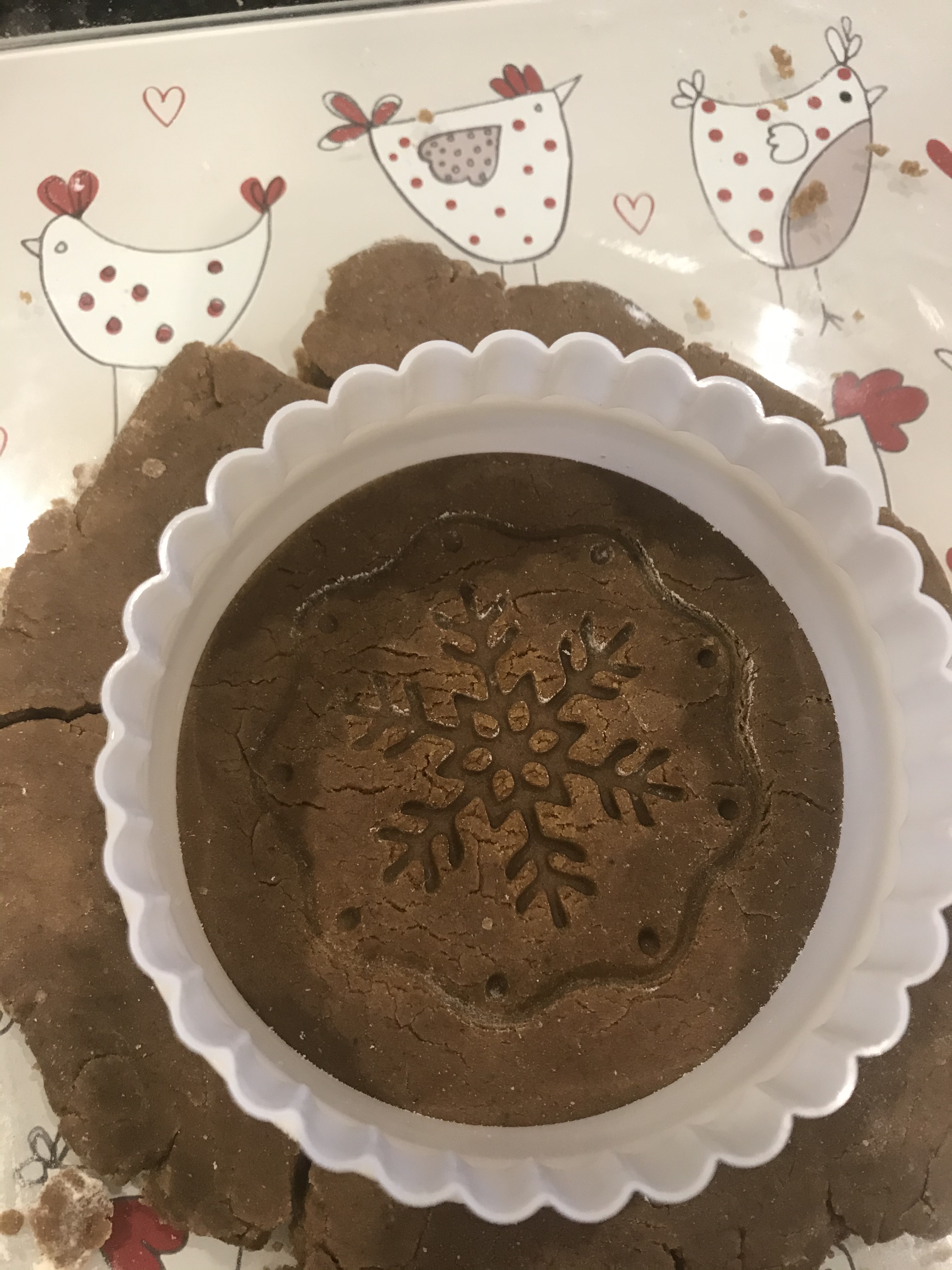 Bake with love at Christmas
Soraya x