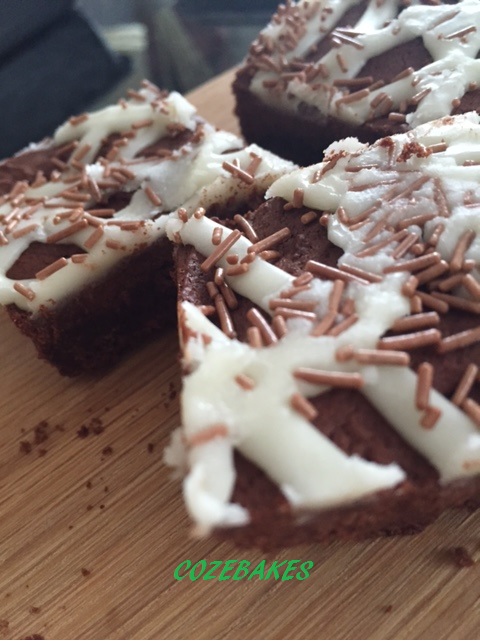 You need to have some peppermint extract for the minty icing on these delicious brownies. If you really want an extra peppermint kick, add 2 drops of peppermint extract with the oil.
It's a great traybake recipe that's easy and a lovely change from lemon or orange. Mint and Chocolate are a great combination.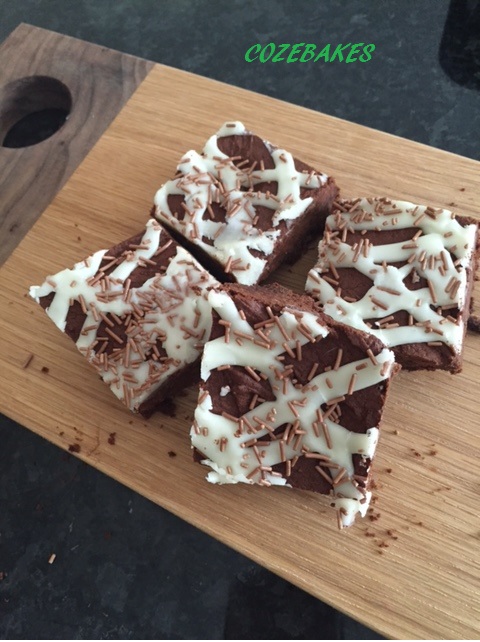 You need a 9″ x 9″ square tin. Line it bottom and sides, grease and leave some overhang for easy removal after baking.
Preheat the oven to 160C / 325F
Ingredients:
125g butter
200g dark chocolate grated
2 eggs
95g brown sugar
2 tbsp cocoa powder
2 tbsp oil (if you want, add 2 drops of Peppermint Extract)
128g plain flour
Icing:
125g icing sugar
15g butter
3 drops Peppermint Extract
Method:
Melt the butter and chocolate in a saucepan. Stir till it's combined, remove from the heat and let it cool a little.
Beat the eggs and sugar until light and creamy. Beat in the cocoa and oil (peppermint extract if using), then beat in the flour and cooled chocolate mixture.
Pour the mixture into the prepared tin.
Bake for 40 mins or until a skewer comes out just slightly sticky.
Move to a wire rack and let it cool.
To make the icing, sift the icing sugar into a heatproof bowl, add the butter and peppermint extract and stir this over simmering water until it's smooth.
Drizzle or pipe the peppermint icing over the top of the cooled brownies.
Cut into squares and enjoy! Baking with love!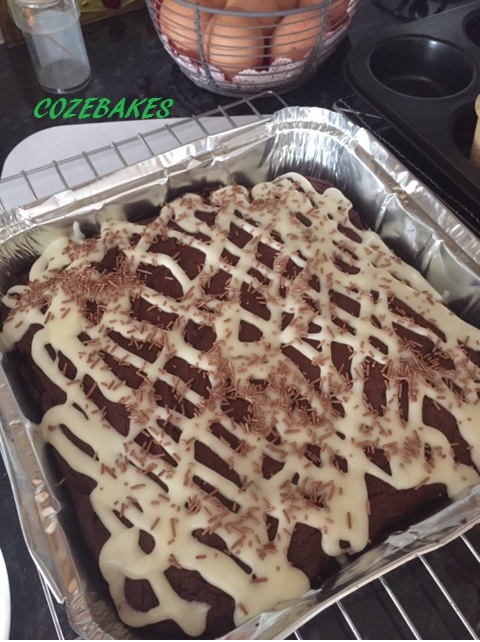 Soraya x