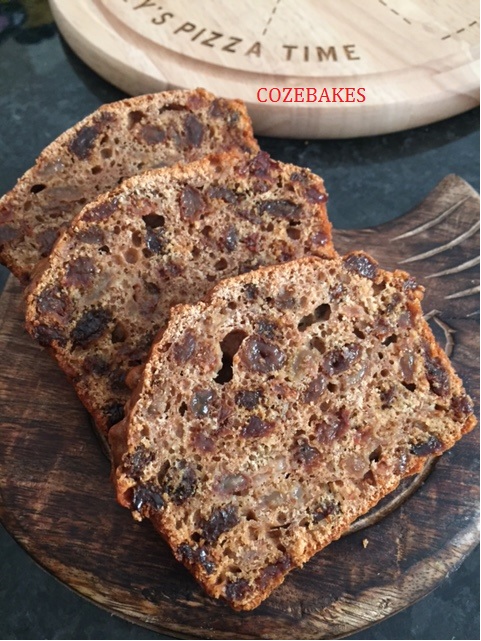 I think it must be at least 25 years since a neighbour in our first home gave me this recipe. I have no idea where it's from but as most Tea Brack recipes are similar to each other, this won't be a big surprise but I can promise you a delicious result. There's no sugar added here and no need either. Let the fruit add its natural sweetness.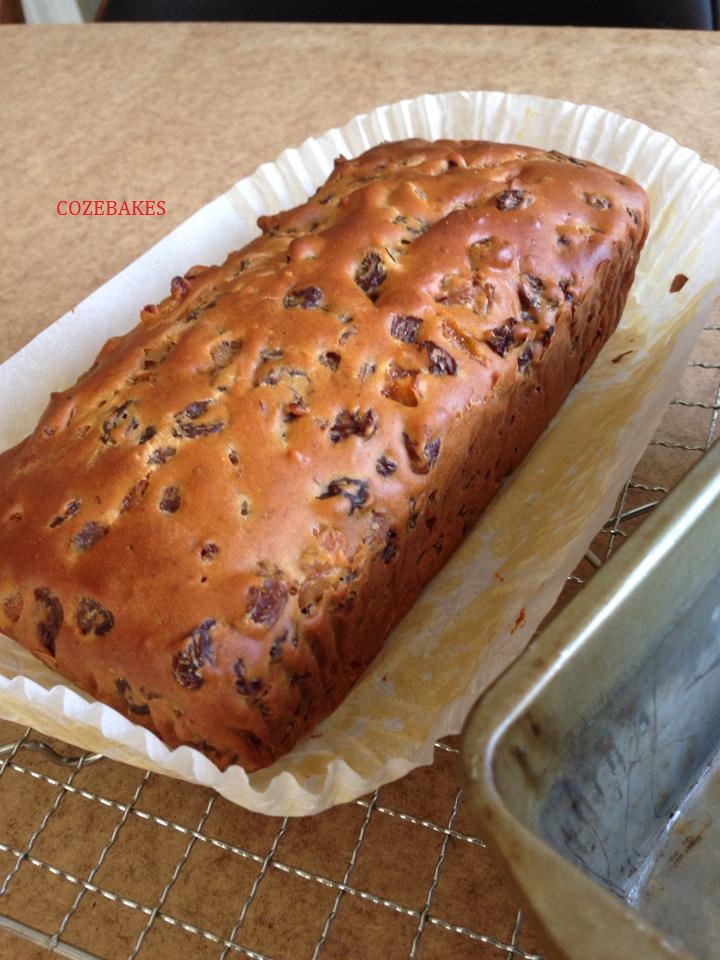 So to start the ideal plan is to soak your fruit overnight in a mug of good black tea but if you don't get around to it, you can take a shortcut and let it sit in the hot tea while you get everything ready and preheat the oven. I have found it works well.
You can stick with tradition and use a mixture of sultanas and raisins but this recipe lends itself beautifully to your imagination so knock yourself out and add dried cherries, blueberries, cranberries, apricots …. you get the idea 😊 just keep the combined weight for the fruit.
Ingredients:
A mug of black tea
300g mixed dried fruit of choice
2 eggs, beaten
5ml tsp mixed spice
225g self raising flour
** if you're using Wholemeal Spelt flour, use the same quantity as above and add 3 teaspoons of gluten free baking powder
** For Gluten Free version: use 125g gf self raising flour and 100g rice flour. If your flour mix has no xanthan gum, add 1/2 tsp xanthan gum with the flours.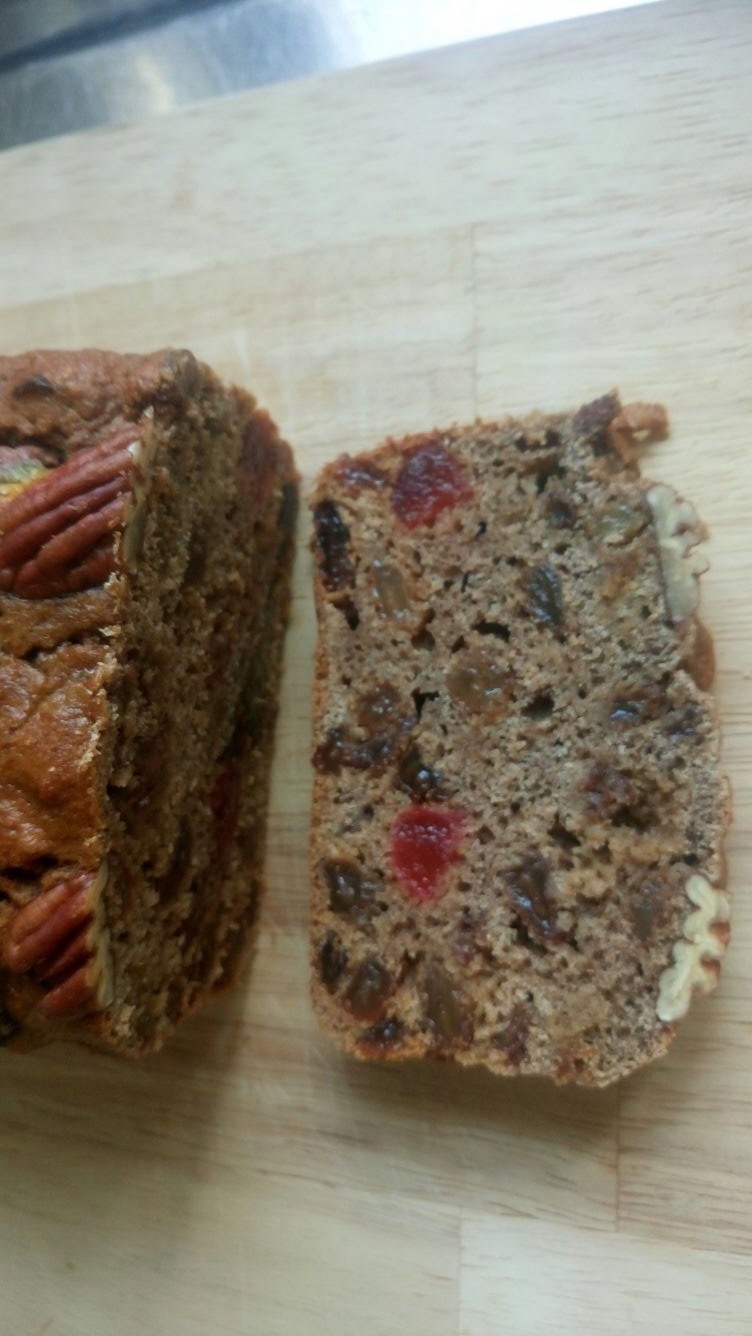 A slice of the Wholemeal Spelt variation
Method:
As I mentioned before, if you are organised then soak the fruit in a bowl with the black tea, cover and leave overnight. Just leave it on your worktop. Not in the fridge.
Preheat oven to 150C Fan and grease the sides and base of a 2lb loaf tin. I base line mine too.
Mix the beaten eggs with the fruit so it's combined.
Sift the flour and mixed spice into the bowl and use a wooden spoon to bring it all together. It is a bit sloppy and that's fine.
Spoon into the prepared tin and pop into the oven for about an hour. Check with a skewer after an hour and it might need 5 or 10 mins more.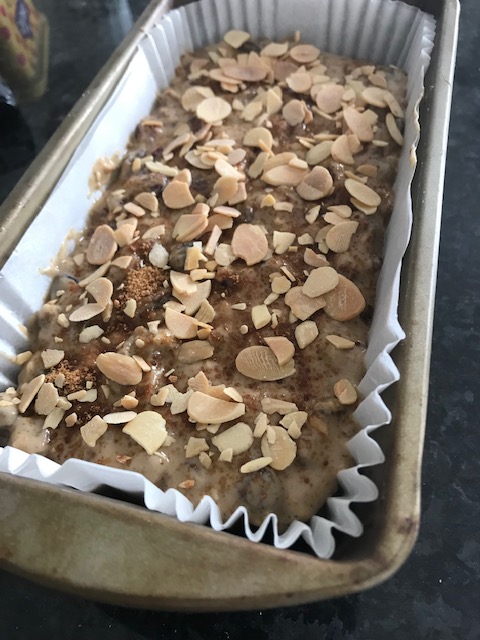 Remove and leave in the tin for 5 mins then remove to a wire rack to cool completely.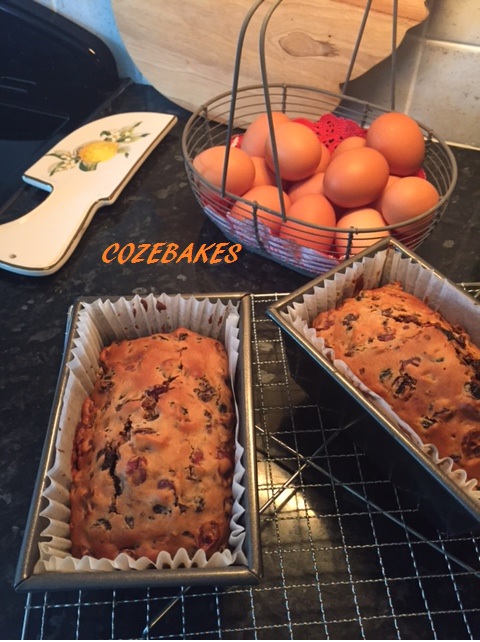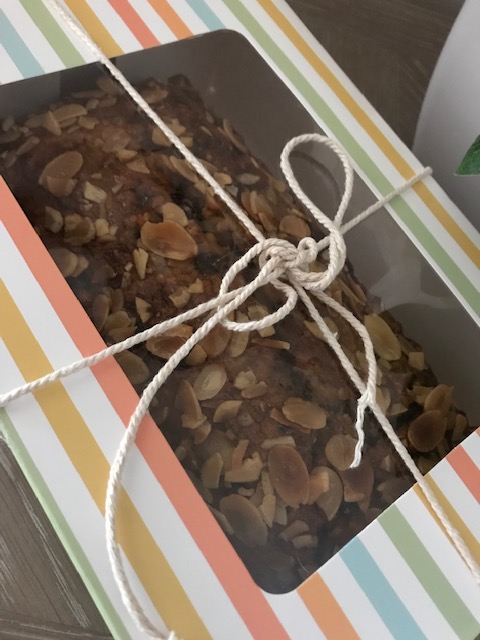 Always bake with love
Soraya x