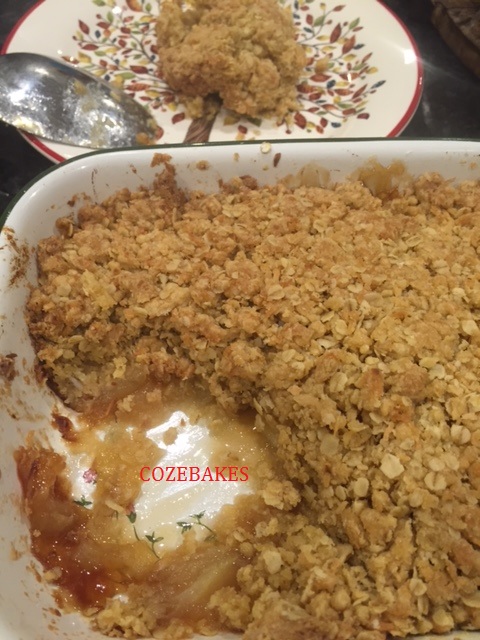 We love a crumble in our house and even though we add different things at different times, there's nothing like the original, not messed with version to just put an "aaahhhh" in your belly! I make this gluten free for the coeliacs in my house by using gluten free flour and oats.
I've adapted the ingredients so they are perfect for 4 people and used a dish measuring approx. 20cm x 16cm. I've also reduced the original sugar content by over half. There won't be any leftovers from this! It's so easy to make, takes 10 mins to put together and 35 mins in the oven. Show everyone in the house how to make this and then let their creative juices flow.
Just double up for a bigger group to feed.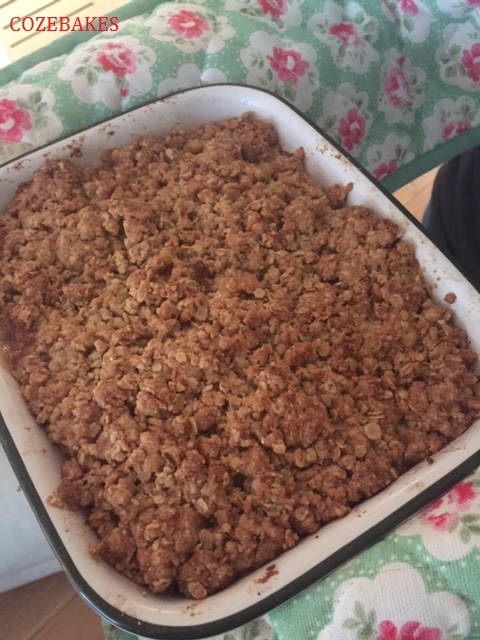 One of the reasons I love this recipe so much is that it's so easily adapted to any season. If you add extra fruits such as blackberries and/or raspberries, then reduce the sugar even more. Raisins and dried cranberries are lovely sweet additions. Dessicated coconut is another favourite addition at ours. About 40/50g in with the oats and flour. Try using wholemeal flour for a great healthy option and use spelt flour for a low wheat option.
Cinnamon, nutmeg or all spice are also lovely additions and ripe pears are just delicious! Don't forget to go back to the original every now and then just to remind yourself where it all started!
Ingredients:
75g plain four (use gluten free if needed)
75g oats (use gluten free if needed)
65g light brown sugar
100g cold butter, diced
2/3 cooking apples (medium sized), peeled, cored and sliced
1/2 tbsp. plain flour
1 tbsp. lemon juice
2 tbsp. brown sugar
Method:
Preheat oven to 190C or 180C fan, Gas 5.
Put the flour, oats, brown sugar and butter in a bowl and rub together until it looks like chunky, sticky big lumps. You can add in other dry ingredients at this stage such as the coconut or spices.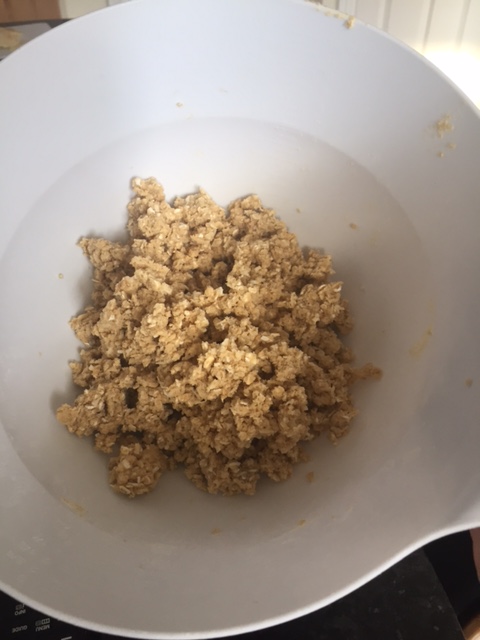 Grease your dish and put in the apples, flour, sugar and lemon juice and mix together. You can add other fruits here but if you choose to add fruits that have excess liquid, then increase the flour to 1 tbsp.
Put the crumble mix on top of the apple filling and make sure it's all covered.
Bake for 35 mins and the crumble topping should be golden brown. If some of the fruit seeps out the edges, all the better 😉
Now the really difficult decision comes …. on it's own, with custard or cream??? 🙂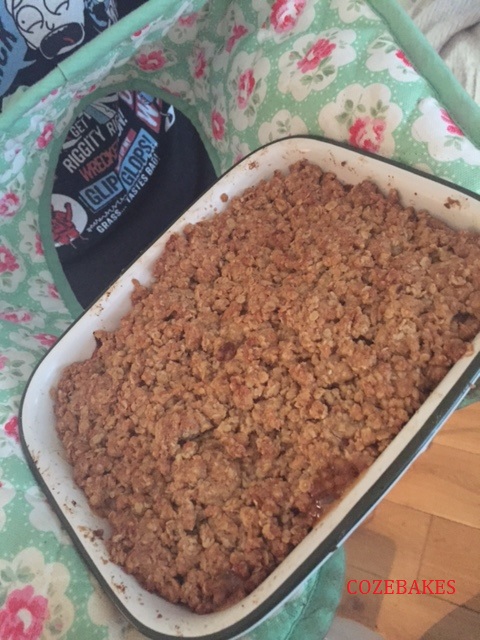 Enjoy and bake with love
Soraya x