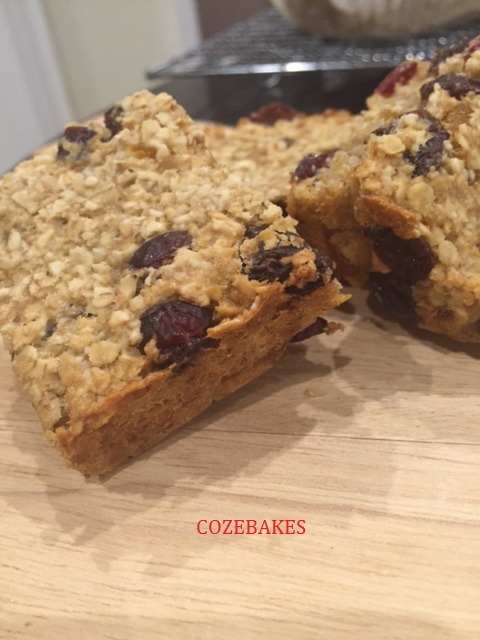 These are a healthier version of the traditional Flapjack and nowhere near as sweet as them. Using bananas and apple to bind the mixture, it straightaway cuts down on the amount of sugar used. I made a more adult version which replaces the peanut butter with tahini and I added dried cranberries to make up for the lack of sweetness from removing the peanut butter.
Organic honey, apricots, raisins and oats all add to a really great snack on the run and if you add in a good handful of mixed seeds, you have a great "power snack".
I'll give both options in the list of ingredients so you can choose which will suit you and your family best.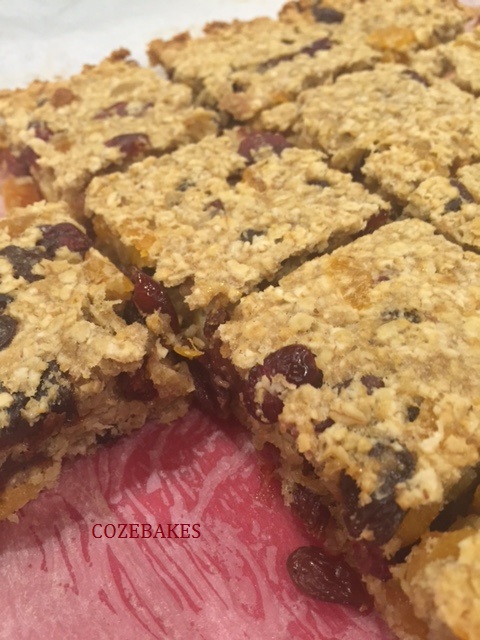 I used gluten free oats for this batch and it's up to you if you want to do this or not. You can use whatever dried fruits you like, just keep the weights about the same so no one ingredient over powers any other.
Ingredients:
50g butter
2 tbsp. smooth peanut butter or 2 tbsp. Tahini Paste
3 tbsp. organic honey or maple syrup for a sweeter taste
2 very ripe bananas, mashed
1 sweet apple, peeled and grated
250g Oats (use gluten free if you want)
85g dried apricots
100g raisins
85g mixed seeds, or dried cranberries, or dried blueberries, dried cherries … you choose
Method:
Grease and line a 20cm / 8″ square tin and preheat oven to 160C or 140C fan, Gas 3.
In a pan, gently heat the butter, peanut butter or Tahini, honey or maple syrup until melted. Remove from the heat. Add in the mashed banana and apple mixture and 100ml hot water and mix it well to combine.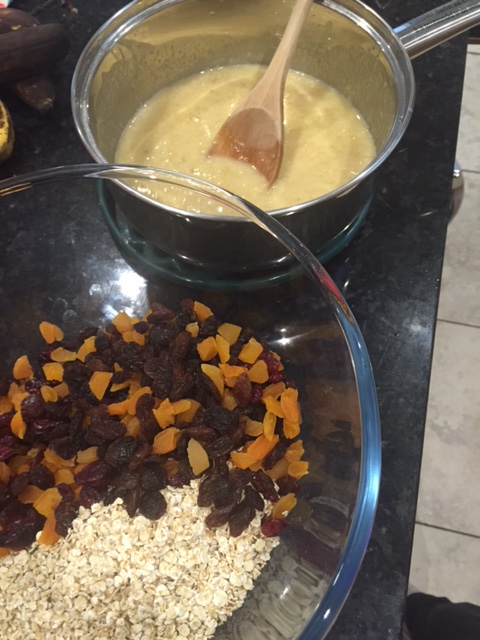 Place the oats, dried fruit and seeds of choice into a large bowl and use your hands to disperse everything evenly. Pour the combined banana and apple into the dry ingredients and stir until everything is coated by the wet mixture.
Spoon this into the tin and level it off. If you're using peanut butter, your mix will be a little darker in colour.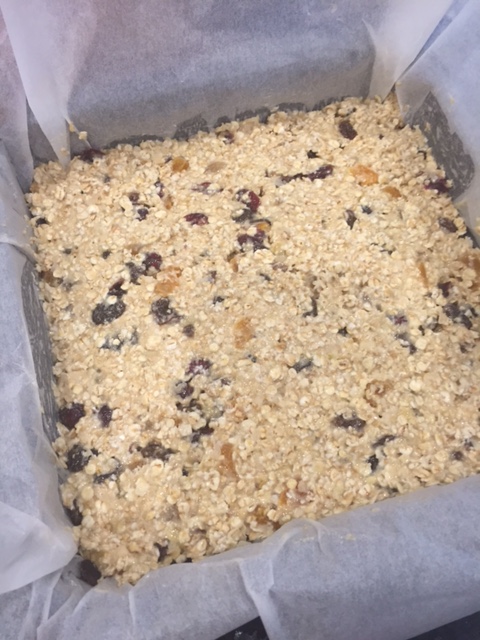 Bake for 55 mins until golden. Leave it in the tin to cool completely.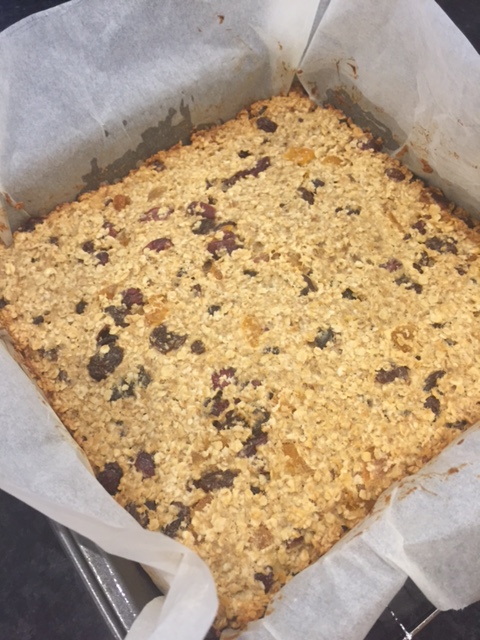 Cut into squares and store in an airtight container in the fridge. They will keep for 3 days.
Bake with a healthier love
Soraya x