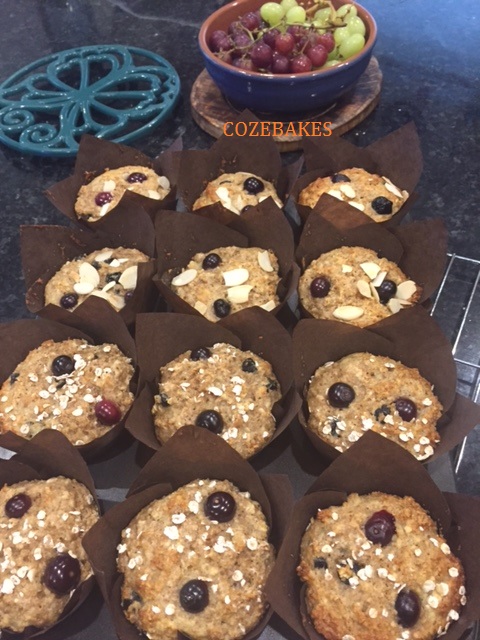 A great recipe for a low in fat muffin that tastes great with the bursts of fresh blueberries in each bite and the sweetness of very ripe bananas.
You can use regular self raising flour but for a higher fibre, more healthy option, you can completely replace with self raising wholemeal flour (or wholemeal spelt as I did) or go half and half. I replaced the muscovado sugar with a sugar substitute and instead of buttermilk, I used 0% fat free yoghurt.
The original recipe called for olive oil but living in Ireland we have fantastic Rapeseed oil grown here and readily available and it's a healthier option.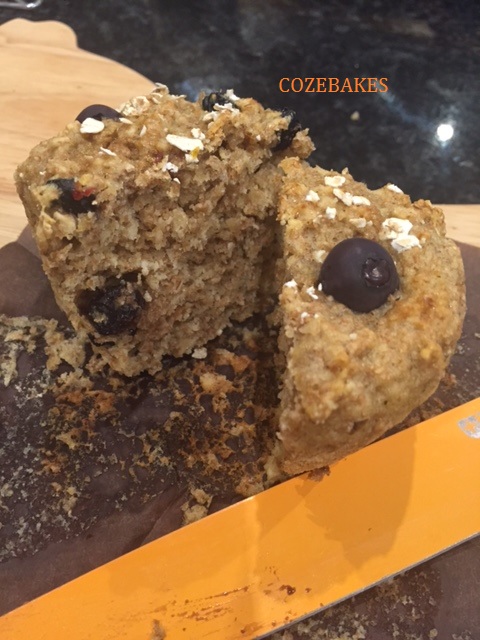 I'll put both versions in the list of ingredients so you can decide what works best for you and who you are making these muffins for. I personally would use 200g of fresh blueberries next time but if you're not particularly pushed, use 150g only.
Just before I put the muffins in the oven, I topped half of them with oats and the other half with toasted almonds and literally just put finger tips sprinkling of raw cane sugar on top.
Use large muffin cases for this recipe as they fill up quite a bit and they will spill over cupcake cases.
Ingredients:
300g self raising flour, self raising wholemeal flour or half and half of each
1 tsp bicarbonate of soda
100g light muscovado sugar or a sugar replacement such as Xylobrit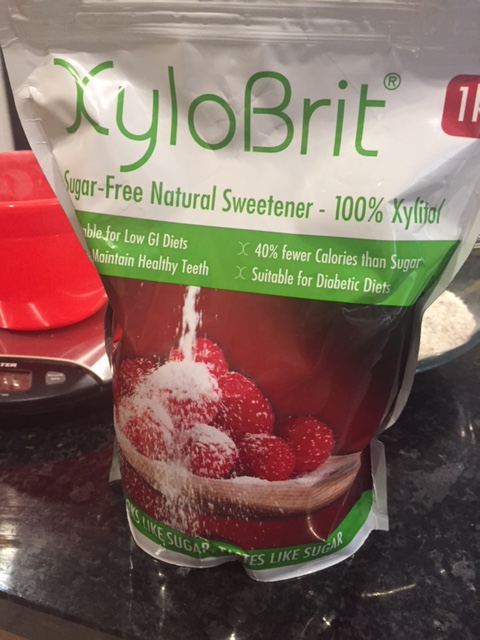 50g porridge oats
2 medium very ripe bananas, mashed
284ml carton buttermilk or 300ml 0% fat natural yoghurt
5 tbsp. light olive oil or Rapeseed Oil
2 eggs
150g or 200g fresh blueberries
Method:
Preheat oven to 180C or 160C Fan, Gas 4. Line a 12 hole muffin tin with tulip paper cases if you can.
Put the flour and bicarbonate of soda into a large bowl along with the sugar and oats.
In a separate medium sized bowl, mash the bananas until nearly smooth, stir in the buttermilk or yoghurt, the oil and eggs and mix well till evenly combined.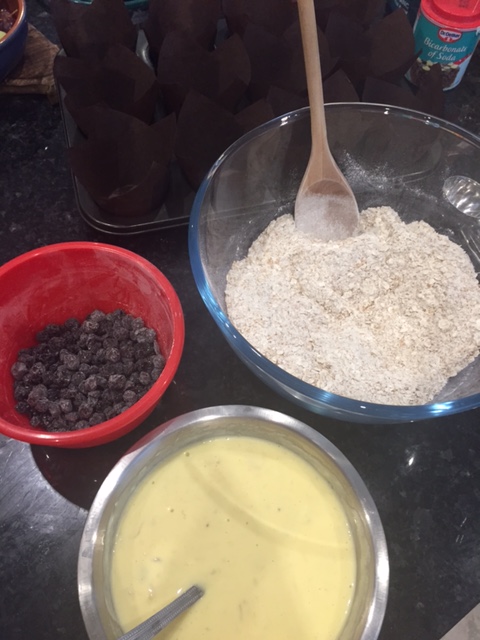 Make a well in the centre of the dried ingredients and pour the liquid mix into the well and stir quickly and only a few times with a wooden spoon to bring together. Just check there are no large flour/oat residues at the bottom of the bowl. Don't over mix here, you will get tough rubber like muffins if you do. The mixture will still be lumpy and it will probably have flecks of flour but that's good.
Add a spoonful of flour to the blueberries and then add them to the mixture and give it one final stir.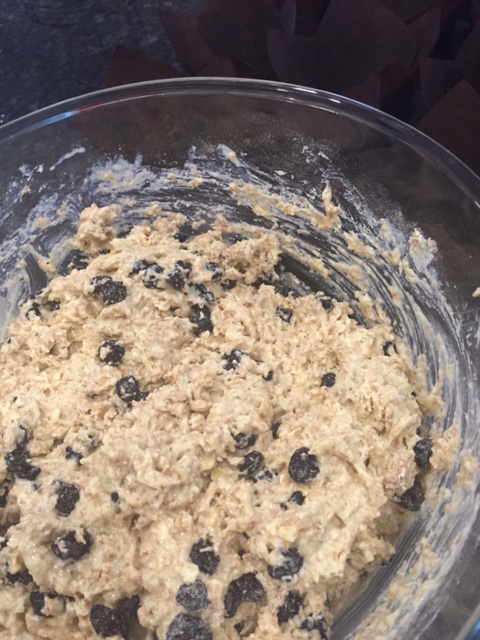 Use a scoop to measure out into the muffin cases and then sprinkle the tops with either oats or flaked almonds or both! I also topped each muffin with two fresh blueberries and added just a sprinkle of raw cane sugar.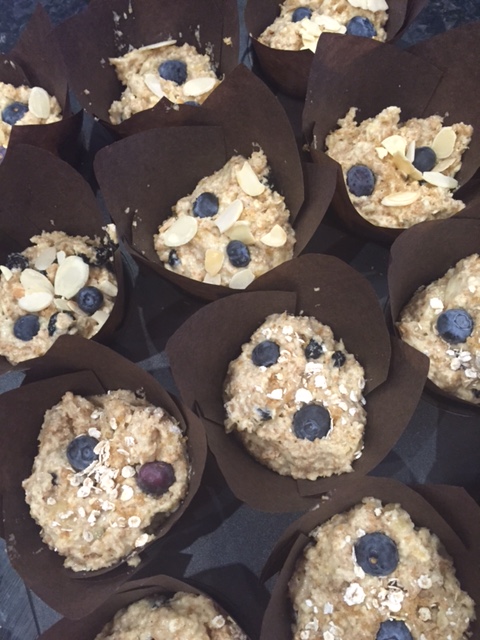 Bake for 18 to 20 mins (mine took the full 20 mins) until they are risen and golden in colour. Check with a skewer to see if they're baked.
Cool for 5 mins in their tray and then lift them out on a wire rack to cool completely.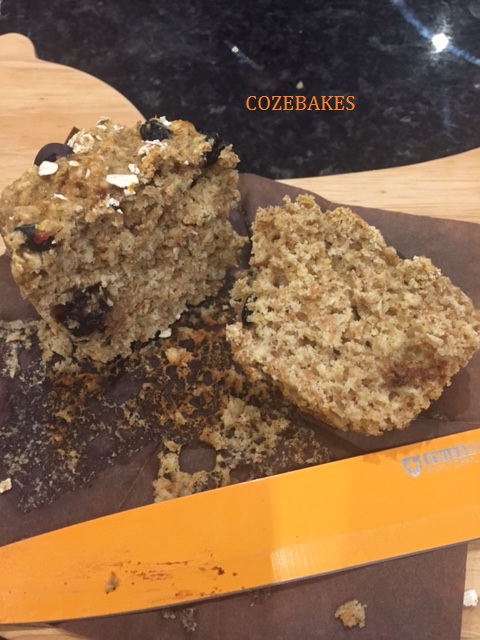 Baked with a healthier love
Soraya x