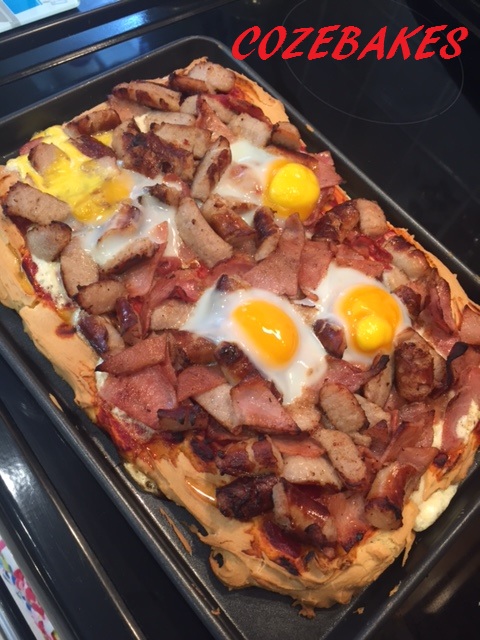 This recipe sort of scared me at first but I figured, I won't know unless I try and it was much easier than I thought, turned out really well and I topped it with a Full Irish Breakfast topping for something a little different.
If you want pizza, then just use the Passata or Tomato Puree and use your favourite pizza toppings for a great family meal.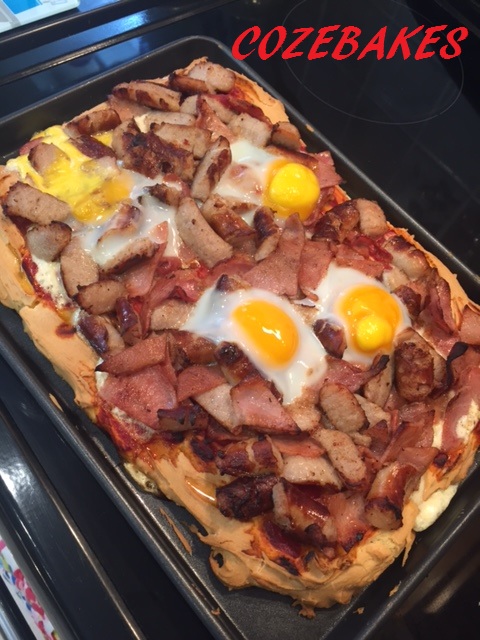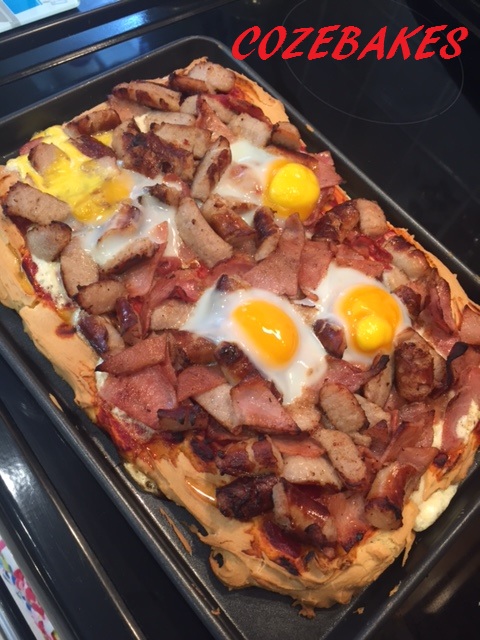 To start, you need about 30 to 45 mins for the dough to rise so give yourself that bit of extra time. I put mine in the hot press which was warm but not overly hot.
Ingredients for the dough:
450g gluten free plain flour, plus some extra for rolling out
2 tsp xanthan gum
2 tsp caster sugar
1 x 7g sachet fast action dried yeast
2 eggs, beaten
6 tbsp. olive oil, and some extra for greasing
Method for the dough:
Mix together the flour, xanthan gum, sugar, yeast and 1 tsp salt in a bowl.
Make a well in the centre and add the eggs, oil and 250ml lukewarm water. Stir together with a wooden spoon until you have a sticky dough.
Put the dough on a floured surface and knead this for 5 minutes. Then oil a bowl and place it in there and cover with a clean tea towel and leave somewhere where it's warm to rise for about 30 to 45 mins. You don't want a hot place, just warm.
When it has risen, heat oven to 200C (fan) Gas 7.
On a lightly floured surface, roll out the dough to fit approx. a 30 x 40 cm baking tray or you can use two smaller trays.
Spread the passata or tomato puree over the base. Here is where you decide what you're using your pizza base for.
For a Full Irish Pizza, I used mushrooms, sausages and rashers. I precooked the sausages and rashers. I should have pre cooked the eggs and just placed them on top once baked and it's a lesson learnt. They don't do well in the oven.
For Pizza: use chorizo, ham, pepperoni, bacon, chicken, sweetcorn, mushrooms, sundried tomatoes, etc., and top with grated mozzarella cheese or a mix of cheddar and mozzarella.
Bake in the preheated oven for 25 minutes.
Cut, serve and enjoy! Bake with love as always.
Soraya x