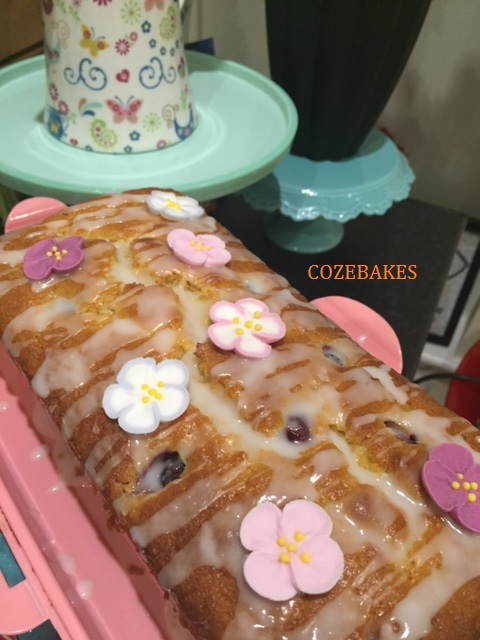 A wonderfully light and moist loaf cake which combines two of my favourite taste combinations – lemons and blueberries. The addition of Greek yoghurt helps to create a very light, tasty result.
You can choose to cover the entire cake with a lemon icing, drizzle it lightly over the top or leave it off completely. That's the beauty of this lovely anytime recipe! It will adapt to most occasions. Serve it with some extra blueberries and a dollop of Greek yoghurt.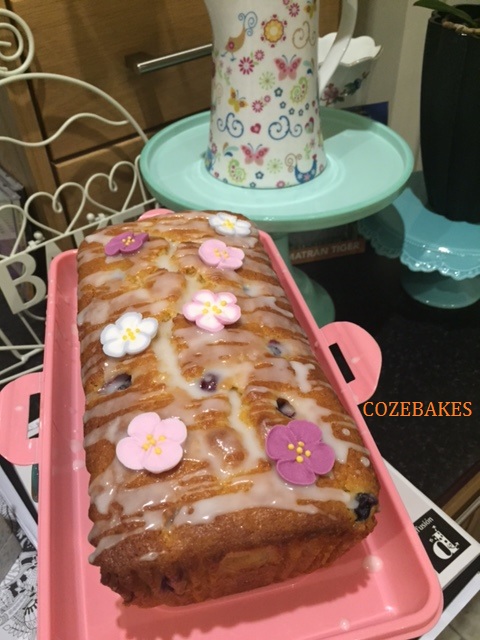 As I made the cake for a Coffee Morning, I just drizzled with lemon icing and decorated with some sugar flowers for a pretty display. You could use edible flowers such as violas or dianthus for a very pretty spring time cake and some lemon zest curls.
Preheat oven to 150C Fan and line a 2lb loaf tine with parchment or a liner.
Ingredients:
175g softened butter
100g Greek Yoghurt (you can use natural yoghurt also)
2 – 3 tbsp. Lemon Curd
3 eggs
200g self raising flour
100g caster sugar
Zest and juice of 1 lemon
90g fresh blueberries
Method:
Place the yoghurt, lemon curd, butter, eggs, flour, sugar and 3/4 of the lemon zest into a large mixing bowl.
Mix until the batter just comes together so it will be a little lumpy and not smooth like a normal sponge batter.
Put half of the batter into the loaf tin. Sprinkle half of the blueberries on top of the batter. Spoon the rest of the batter into the tin and sprinkle the remainder of the blueberries on top. I gave the blueberries a very light coating of flour so they wouldn't sink.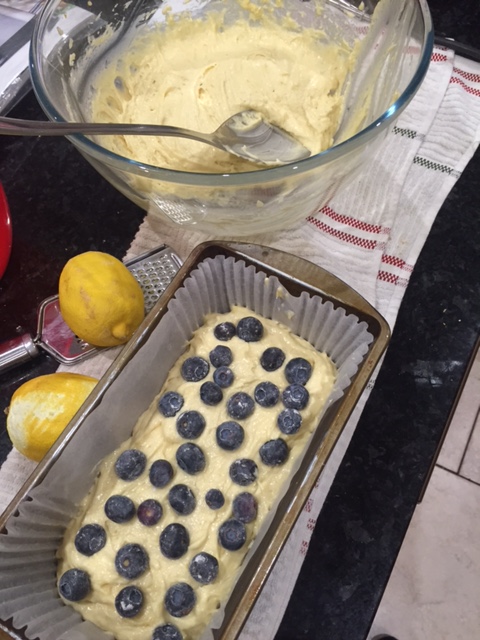 Bake for 65 to 75 minutes until a skewer stuck into the middle comes out clean. Remove from the oven and leave the cake in it's tin to cool completely.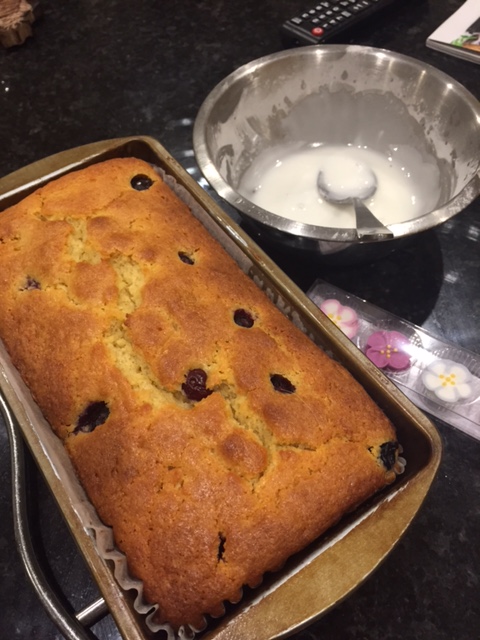 When you're ready to serve, remove from the parchment/liner and place on a serving plate. If you want to completely cover the cake with a lemon icing, use 140g of icing sugar and add enough lemon juice to make a smooth icing. Spread over the top and decorate as desired.
If you just want to drizzle, use 70g of icing sugar and a little lemon juice and drizzle back and forth over the cooled cake. You can decorate with some of the remaining lemon zest.
Bake with love
Soraya x