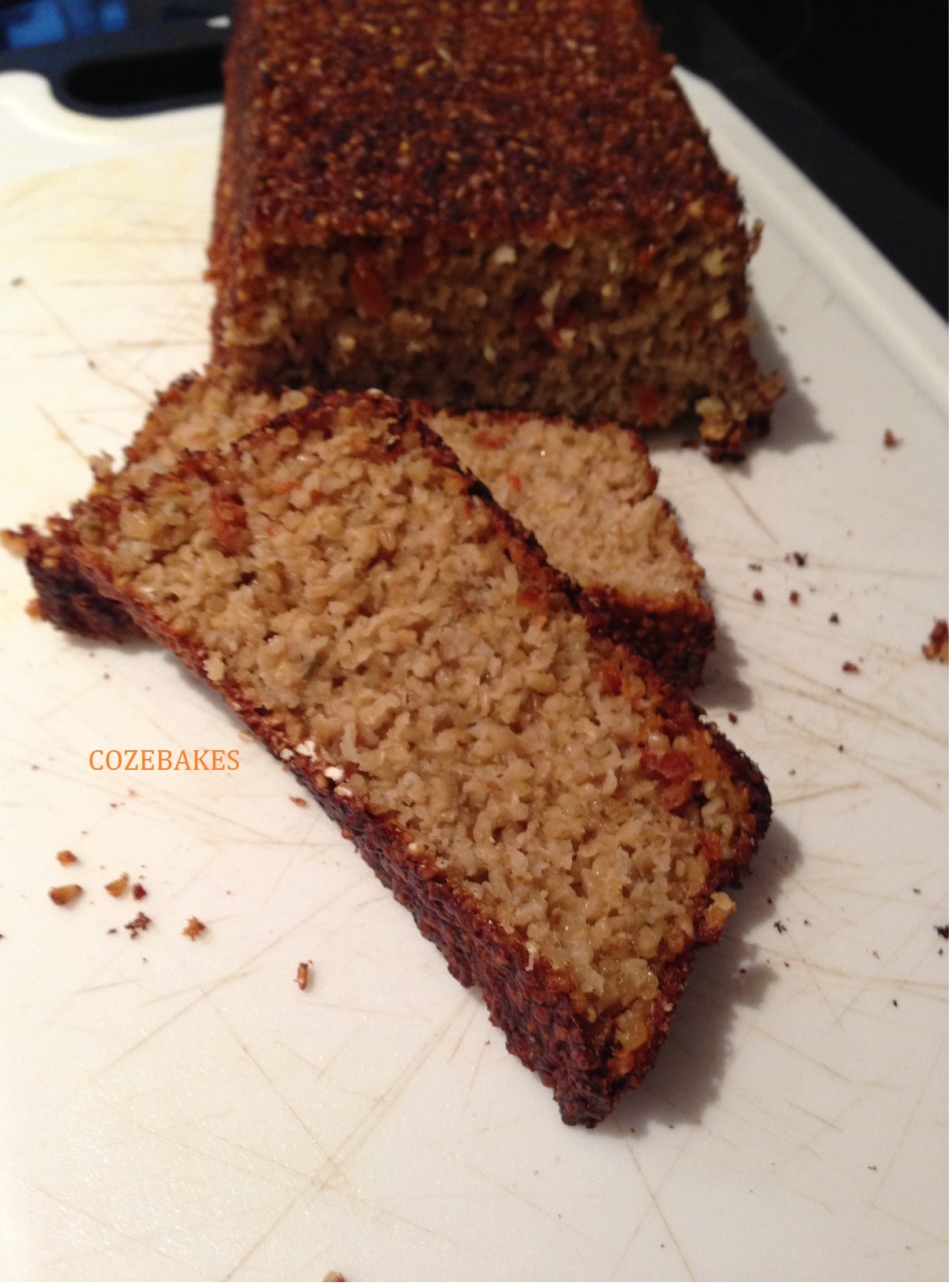 I don't claim this recipe to be in any way mine. It's been doing the rounds for absolutely years and everyone has their version and their method. I found this one works for me. It does bake differently sometimes depending on what I add.
A friend gave me this recipe from I think a Weight Watchers book. It looks and tastes very like brown bread but uses no sugar, no flour, no oil or buttermilk … so it's a healthier way to enjoy what seems like brown bread.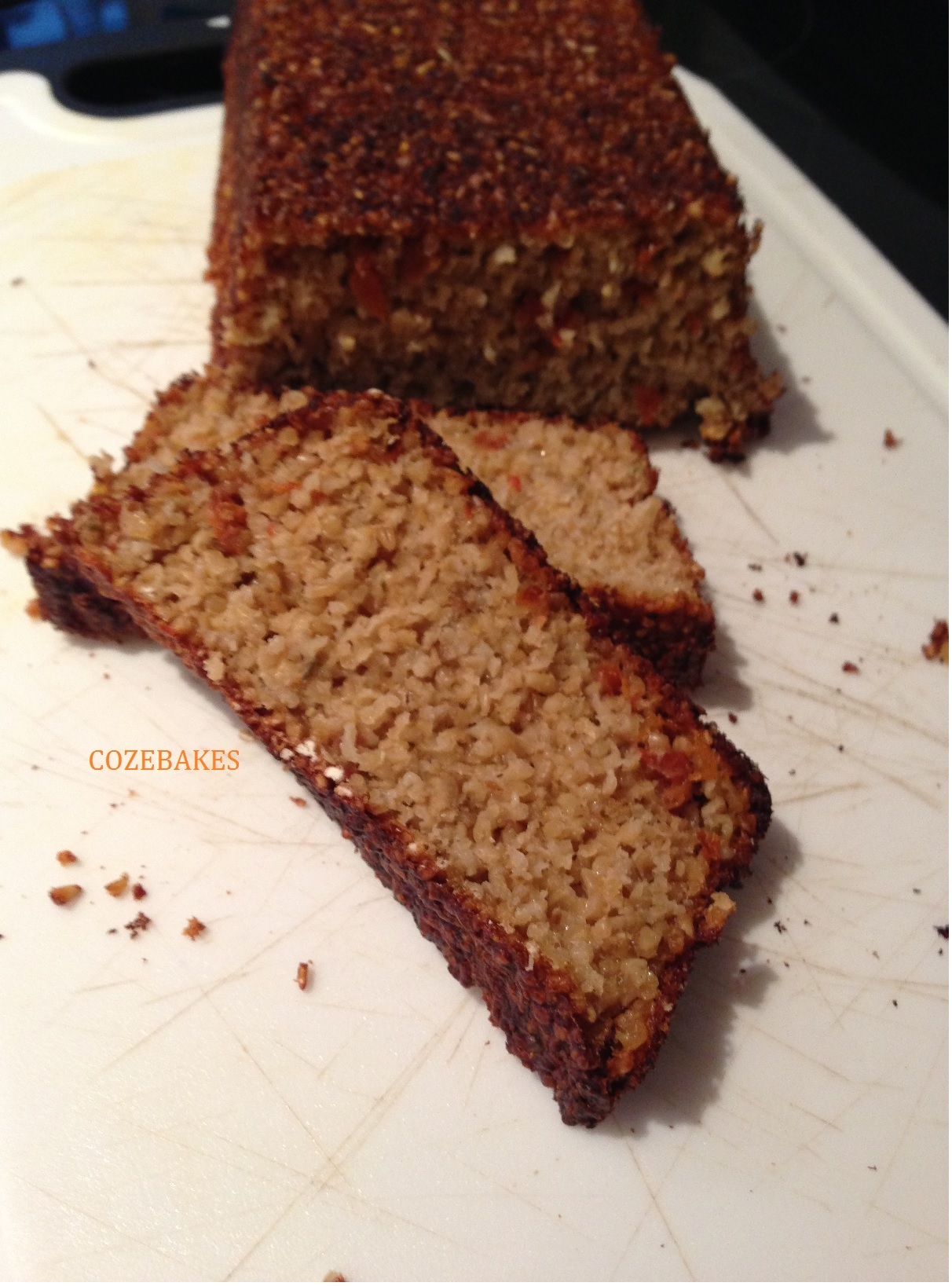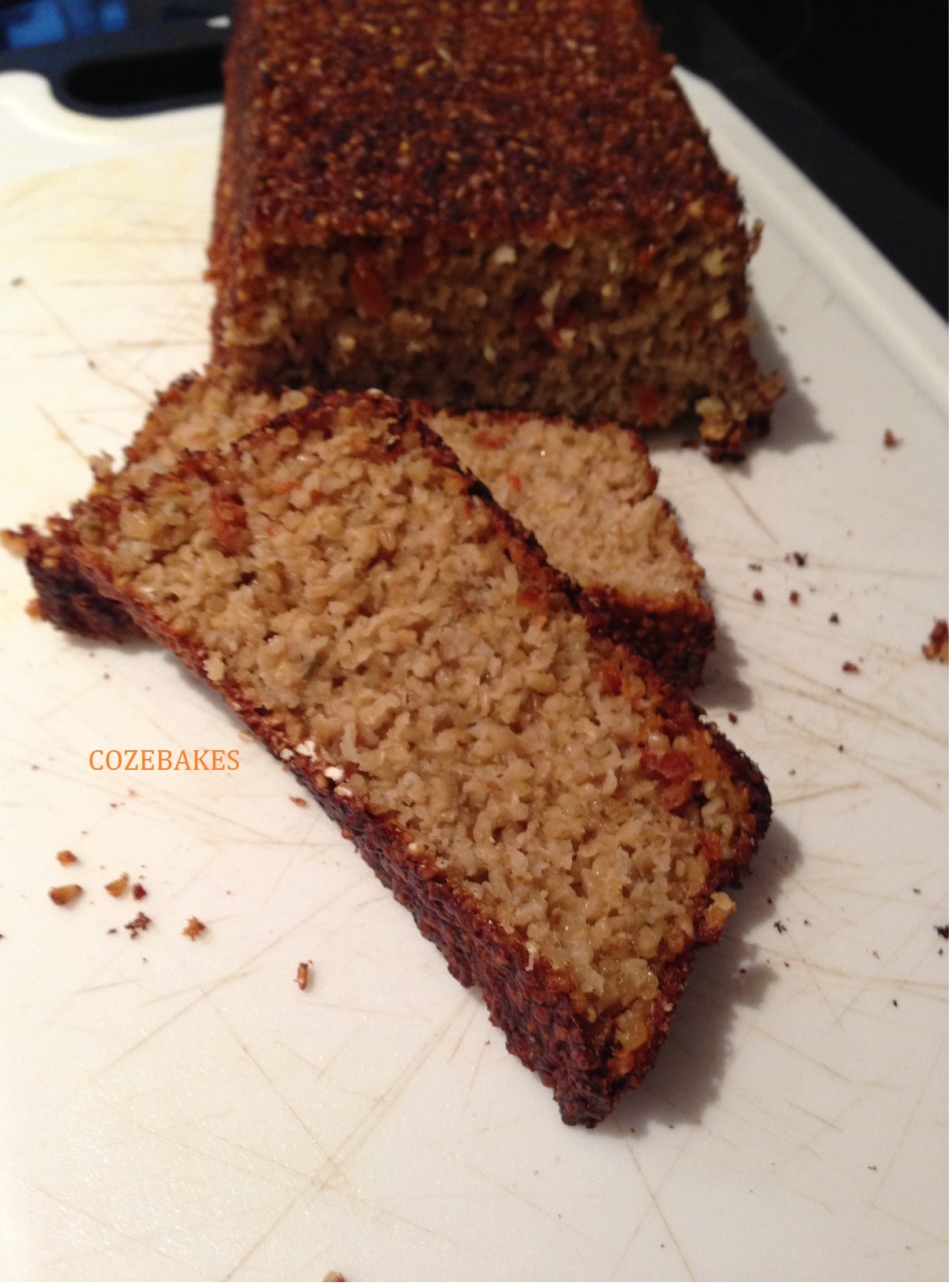 I tend to mix all the dry ingredients together first and then add the wet ingredients but if you prefer, you can mix the oats and bread soda together with the salt and give them a whisk.
Then add in the natural yoghurt into a well in the centre of the bowl. Honestly,  I think it's the oven temperatures and the container you bake it in that makes the results perfect.
Ingredients:
300g Porridge Oats (use Gluten Free if needed)
500g Fat Free Natural Yoghurt (you can use low fat or a dairy free like Alpro)
2 teaspoons Bread Soda, sifted
Pinch of salt (optional)
I written down some variations of this recipe at the end for you to try.
Method:
Simply mix all the dry ingredients together first and then add the wet ones. It's a sloppy consistency but make sure to mix really well so all the yoghurt is incorporated with the porridge oats and bread soda and there's none left sitting in the bottom of the bowl.
Prepare a 2lb loaf tin. I greased and floured mine but I've also used greaseproof paper with a lightly greased tin and used the shop bought liners too.
The recipe originally stated you set the oven at 180C and bake for 55 mins. I have a Fan Oven and I found it worked better to lower the oven to 170C and bake for 50 mins to 1 hour. Use a skewer to check it's cooked through. If you feel it's going brown on top, then just cover with some tin foil for the last 10 mins.
Once baked, leave to cool in tin for approximately 10 mins and then remove to wire rack to cool completely. It can break if you try to remove before this as it can be quite soft.
Here is a YouTube video showing how to make this recipe, the sweet and savoury variations and options for school lunches, healthy lunches, breakfast on the go and more: https://www.youtube.com/watch?v=kdUy9liygC0&feature=youtu.be
Variations:
I used half a tub of sundried tomatoes and used approx a teaspoon of dried rosemary to make a savoury one.
You could use black olives and oregano with a teaspoon of tomato puree, different types of mixed seeds, honey & cinnamon, sultanas, raisins, dried cranberries or dried blueberries, mixed spice, dates …. just remember that what you add will also increase the calorie count if that needs to be considered.
Enjoy and bake with love
Soraya x