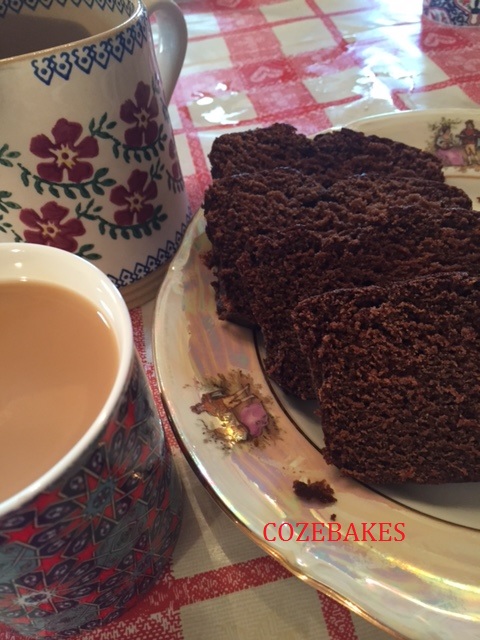 You can't beat a beautifully flavoured ginger cake. It needs nothing added to it other than a lovely hot cup of your favourite drink. This recipe results in a really light and moist cake full of flavour and the longer you leave it (difficult I know) the more sticky it gets.
The recipe is originally from the Great British Bake Off and honestly is one of the best ginger cakes I've ever made. This one's a keeper and I wouldn't dream of putting anything on it. It's definitely best to leave it at least 24 hours before cutting and no fine thin slices … a good wedge is needed here!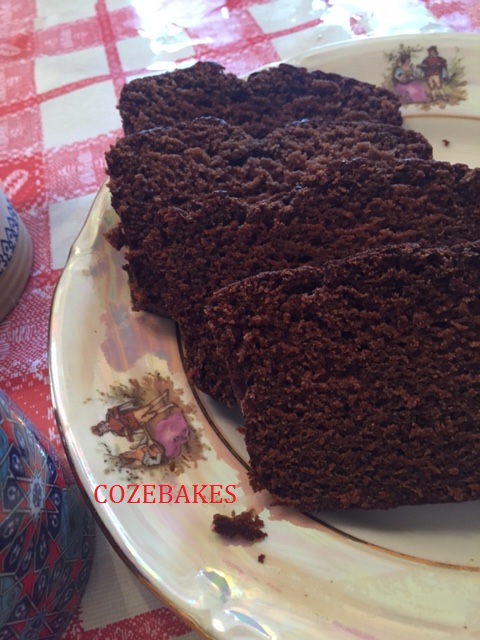 Just a note about the loaf tin you use. If you have the traditional 2lb loaf tins, then there's just a bit too much in this for one 2lb tin so I would suggest you split the mixture into two 1lb loaf tins so you don't have any mishaps. I have a glass one which measures 26cm long x 13cm wide and 7cm high and this fits the mix perfectly. It's from Pyrex. Also you will have to reduce the baking time if you use the smaller tins, maybe check after 30 mins with a skewer, so just bear that in mind before starting.
You need to well grease your tins and then line them with non-stick parchment. Preheat oven to 180C (fan)
Ingredients:
225g self raising flour
1 tsp bicarbonate of soda
1 tsp ground cinnamon
1 tsp ground mixed spice
1 tbsp. ground ginger
115g butter, cold from the fridge and diced
115g black treacle (see note below)
115g golden syrup (see note below)
115g dark brown muscovado sugar
275ml full fat milk
1 medium egg, beaten
Method:
Sift the flour, bicarb of soda, ginger, cinnamon and mixed spice together twice into a bowl and give it a little whisk.
Add the cold, diced butter and rub into the flour mix using your fingertips. Don't over work this or handle too much.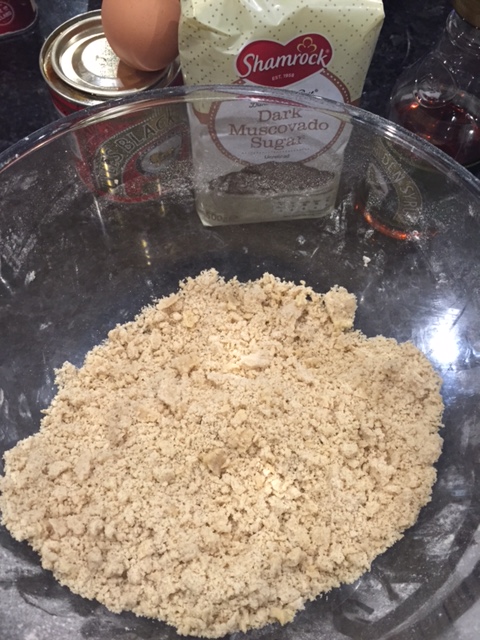 Next, put the black treacle and golden syrup into a small saucepan and heat very gently just until they are melted but don't let them get too hot. Leave it to one side.
Then put the sugar and milk into another saucepan and again heat gently until the sugar dissolves. Let it cool to lukewarm.
Using a metal whisk, add the milk mixture into the flour mixture and then after a couple of turns, add the treacle mixture followed by the beaten egg and whisk all together to get a smooth and thick batter.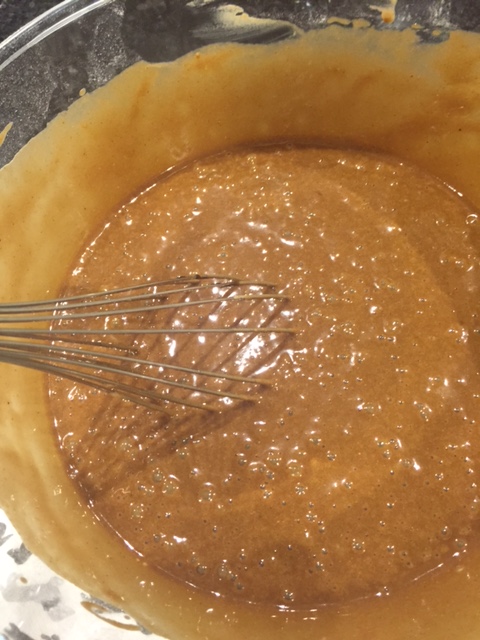 Pour the mixture into your prepared tin and bake in the preheated oven for 45 mins. Check with a skewer inserted into the centre and it should come out clean. I'll warn you that the smell from the oven is amazing!
Remove from the oven and sit the tin on a wire rack to cool completely. Don't even try to turn it out while it's anyway warm or it will fall apart. I'm afraid you will have to use some willpower here 😉
Once completely cold, turn out and wrap in tin foil and as mentioned before, it's best to leave it for a day before cutting. It gets stickier and more delicious the longer it's kept and will sit happily for a few days in an air tight container.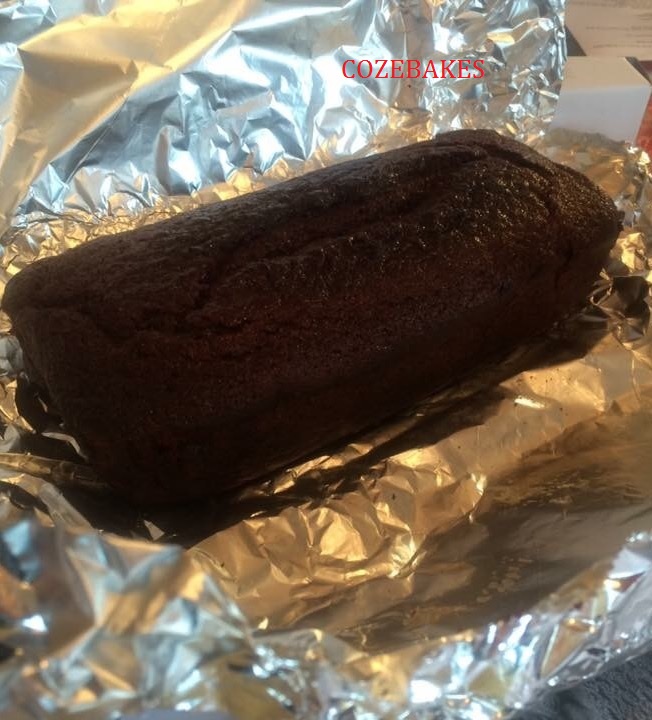 Note about measuring sticky liquids:
I found through trial and error that the easiest way to measure ingredients such as golden syrup and treacle is to place the pan or bowl you will use on the weighing scales and put the mixture directly in. If you are using a tin, then heating a spoon from a boiled kettle to spoon out the mixture will help prevent too much sticking.
When it comes to washing up, fill the pan or bowl with some boiling water and leave it for a few minutes. It helps to loosen up the stickiness from the sides.
Try this delicious cake and get a lovely, warm nostalgic feeling … you're welcome 🙂
Bake with love
Soraya x