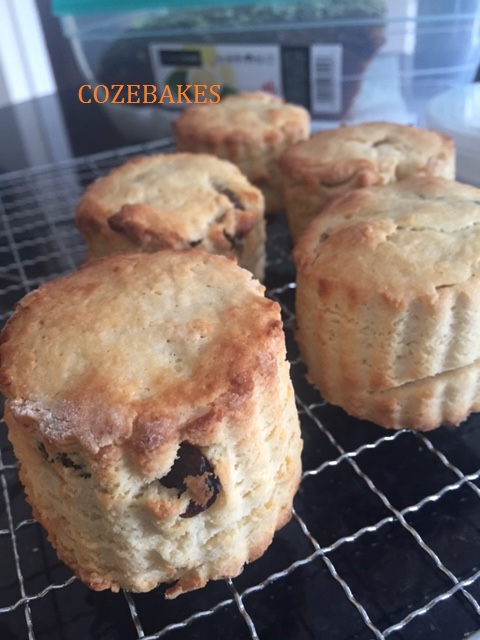 I've tried a couple of gluten free scone recipes and although they have turned out okay, okay is not what you want when you eat a scone. You want the "Mmmm" effect, the light and delicate taste that all scones have and this recipe delivers! I've made them a traditional fruit scone but of course you can leave out the mixed fruit and have a plain scone or add herbs for a savoury one.
Adding almond flour gives these scones a lovely texture and flavour and just that something extra 🙂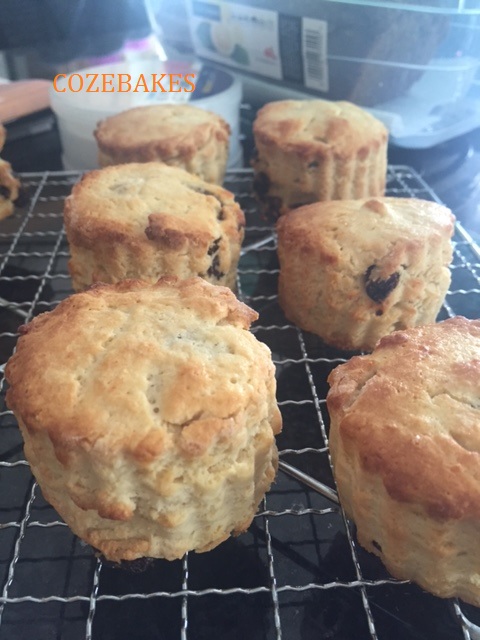 If you don't have almond flour, you can just use all self raising gluten free flour but it's worth getting the almond flour for a really lovely result.
Ingredients:
300g gluten free self raising flour
100g almond flour
1 teaspoon xanthan gum
1 teaspoon baking powder
140g butter, cold and diced
50g mixed fruit (optional)
50g caster sugar (optional)
1 egg, made up to 200ml with milk
beaten egg to brush the tops
sugar to sprinkle on top (optional)
Method:
Preheat oven to 180C Fan or 200C, Gas 6. Line two baking sheets with parchment paper.
Put both flours, xanthan gum, baking powder into a bowl and mix.
Add the diced butter and mix till it resembles breadcrumbs. (You can use a food processor to do this if you want)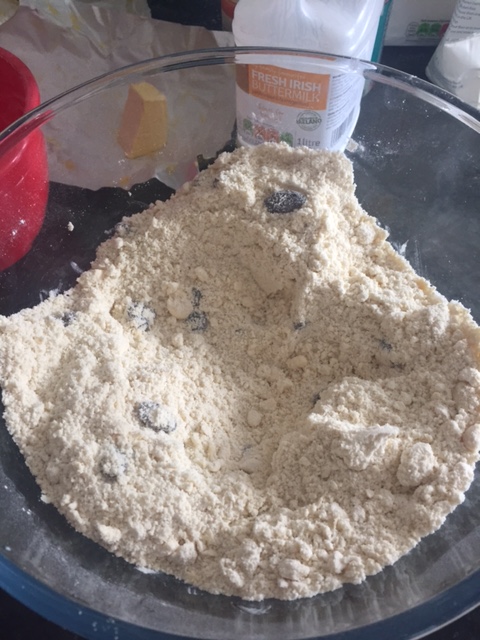 Add the fruit and the sugar and mix well.
Whisk the eggs and milk together and add to the dry ingredients. I held back some of the wet mixture at this stage so as not to get too wet a dough. You want the dough to hold together, not be too wet.
Turn the dough on a floured work top and squash it down with your hands. I made mine about 6/7cm high but you can leave it at 5cm if you prefer. Cut into rounds. I used a 5cm cutter.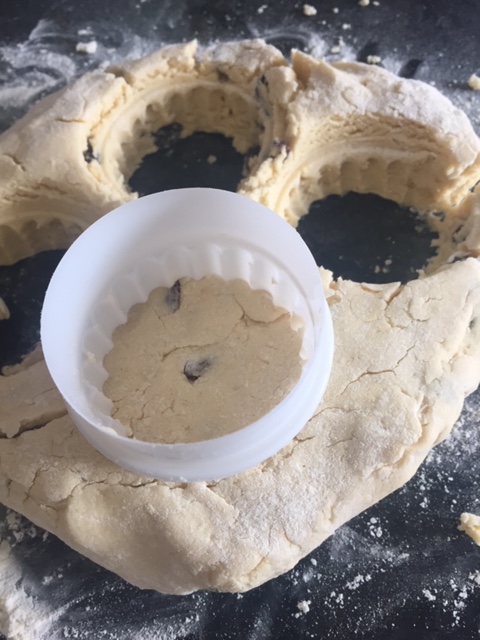 Place them on the baking trays and brush the tops with the beaten egg and then if you want, sprinkle with a little sugar.
Bake in the preheated oven for 20 minutes. Check with a skewer to see if they are baked through.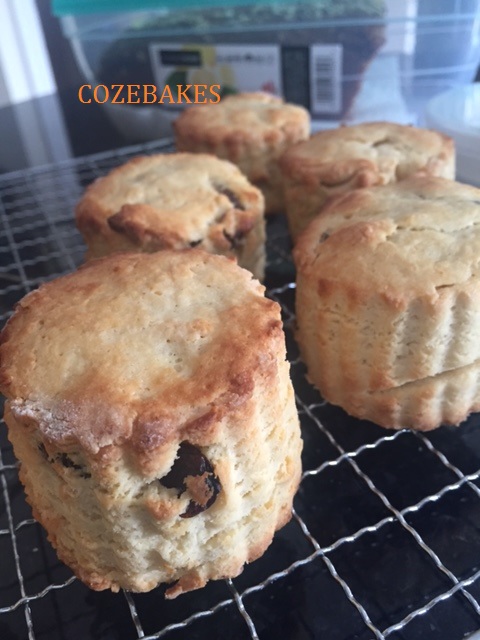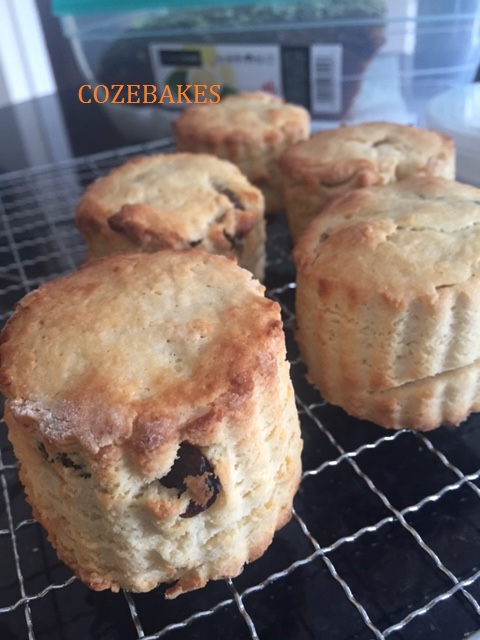 Leave to cool on a wire rack and enjoy with your favourite additions.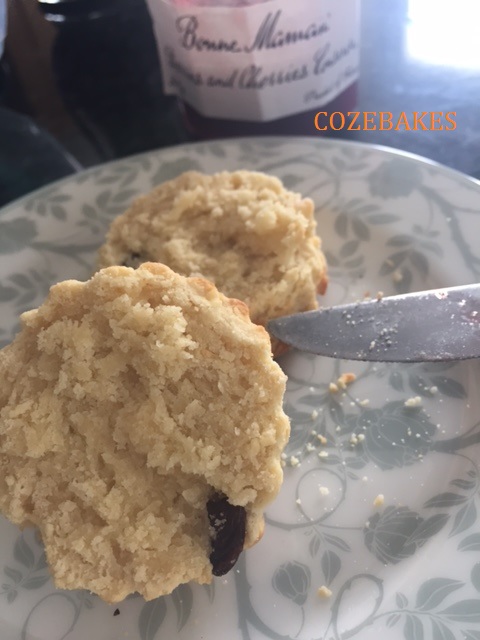 Baking with love as always
Soraya x