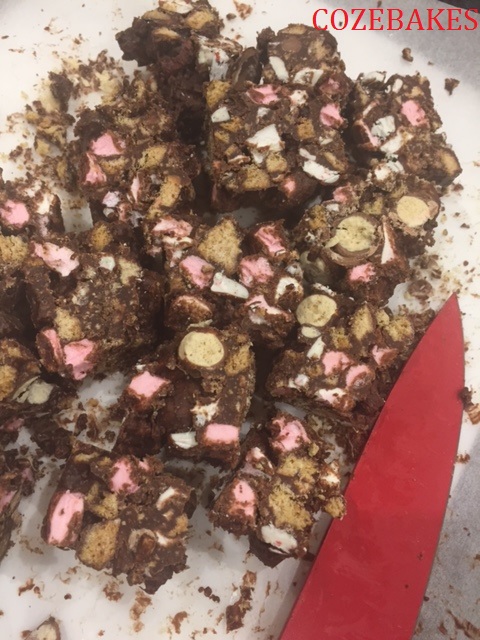 This is my standby, never fails Rocky Road recipe. I use it as a base to make different types of Rocky Road and it always delivers. It's just sweet enough, just chocolatey enough, just rich enough and really so easily adaptable. Everyone loves it!
I'm going to put the basic recipe down and give a couple of ideas for you to try if you like. This recipe will become a firm favourite in your house as it is in mine.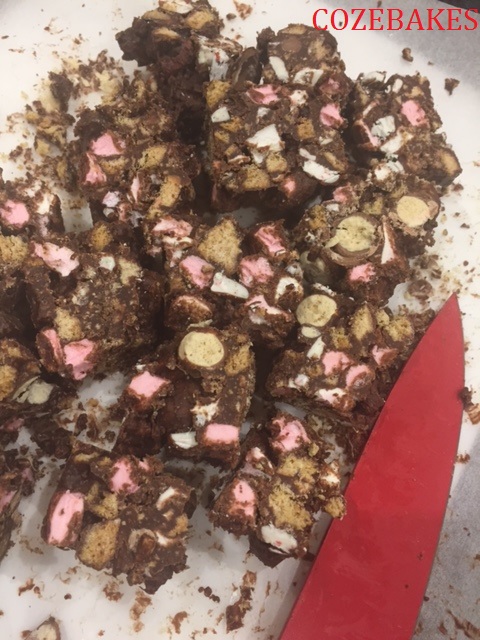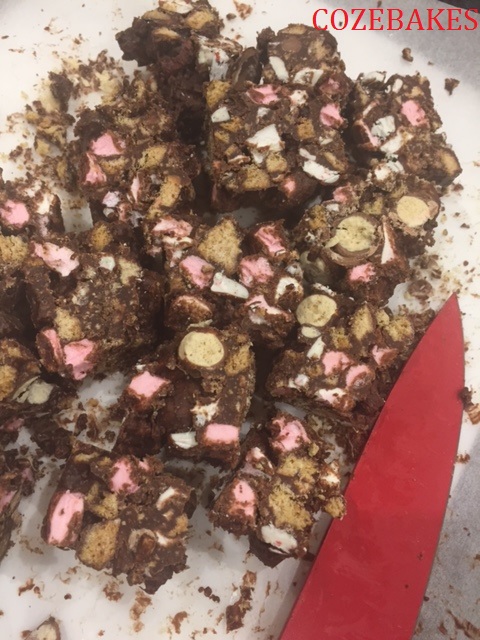 You should get at least 16 chunks out of this recipe but depending on how you cut them, it can be a good deal more or less 🙂
Ingredients:
100g butter
200g plain chocolate (I use 150g dark and 50g milk)
2 tbsp. golden syrup
100g white chocolate chips
100g mini marshmalows
200g chopped biscuits of your choice (digestives, rich tea, ginger nut, shortbread …)
You need a 20cm / 8″ square cake tin lined with baking parchment. Leave it hang over the top so you can lift it out easily once set.
Method:
In a medium saucepan, melt the butter, chocolate (not the white chocolate) and golden syrup over a low heat. Stir until it's smooth and don't be tempted to over heat. Remove from the heat and let it cool until you can comfortably dip your finger in it.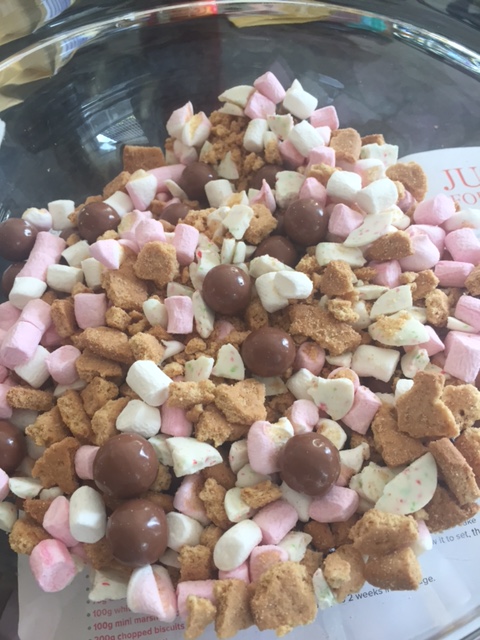 Break up the biscuits into large chunks and place them with the white chocolate and marshmallows into a large bowl. Pour the slightly cooled melted chocolate on top and mix really well till everything is coated.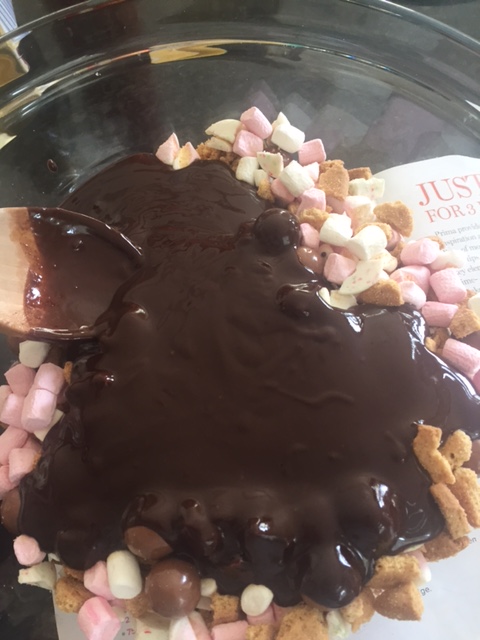 Spoon into the prepared tin and use the back of a metal spoon to level the top. Chill in the fridge for a couple of hours to let it set and then you can lift it out and cut into chunks.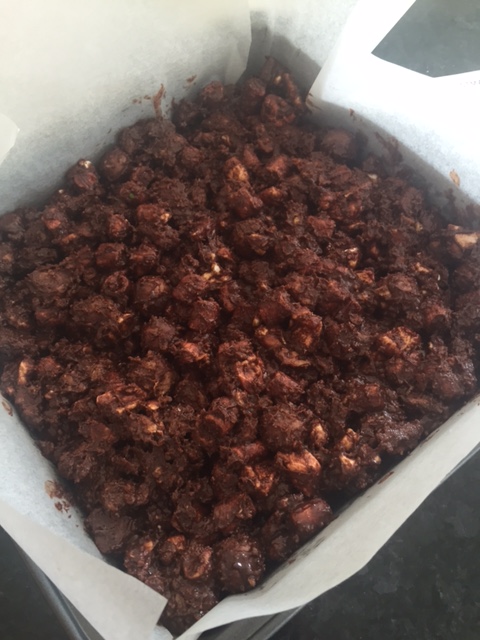 The best bit?? It keeps in an airtight container in the fridge for 2 weeks!
At Christmas, I add 75g of dried cranberries for a festive feel. You can also use any dried fruit of your choice.
A 200g bag of Maltesers added to the dried mix is always a big hit!
If you like a bit of a crunch, leave out the marshmallows and add honeycomb instead (you can cut up Crunchie bars if you like)
At Easter, use a 90g bag of Mini Chocolate Eggs for a bright and cheerful result.
A really simple no bake recipe which I hope you will try.
Soraya x