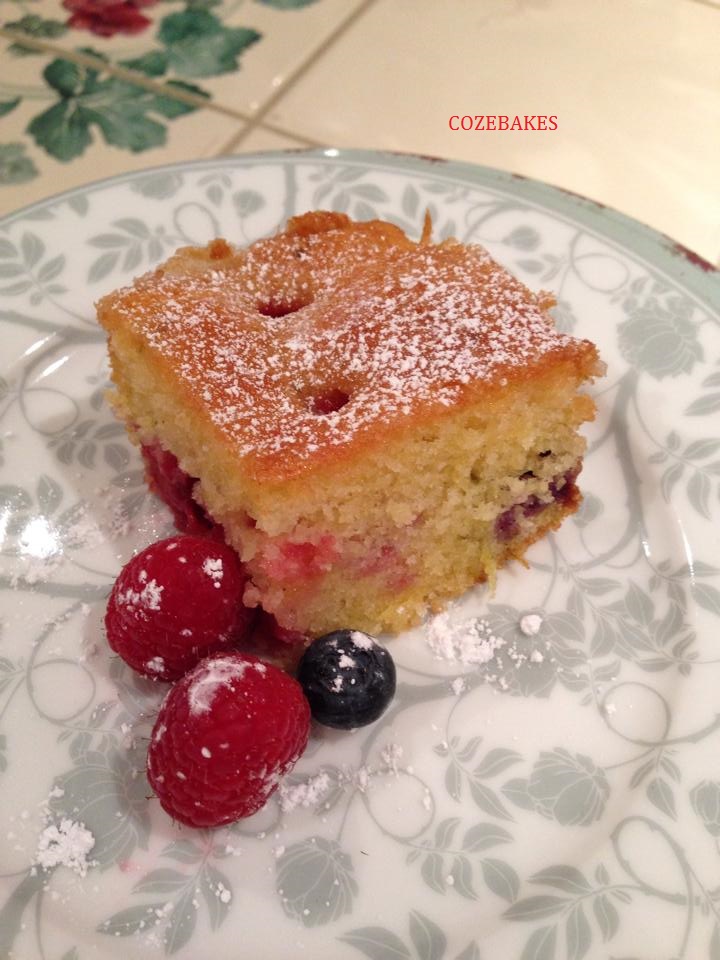 Where do I start about this gorgeous recipe? It's impossible to tell the difference between this and a cake made with traditional ingredients and I've made enough to know. I'm always dubious about people claiming their cakes made with all sorts of strange ingredients taste exactly as a normal one as I've yet to have that experience, but this recipe delivers and how.
You can keep it dairy free using a dairy free or soya spread but if not, just use Stork. The flour is Doves Farm which I always use and it's gluten and wheat free, comes in both self raising or plain.
If you're going to try gluten and wheat free baking, then you will need to have Xanthan Gum in your larder. It's essential to hold together cakes and pastry and stop them from crumbing. It's easily available in most supermarkets and mine is the Doves Farm one.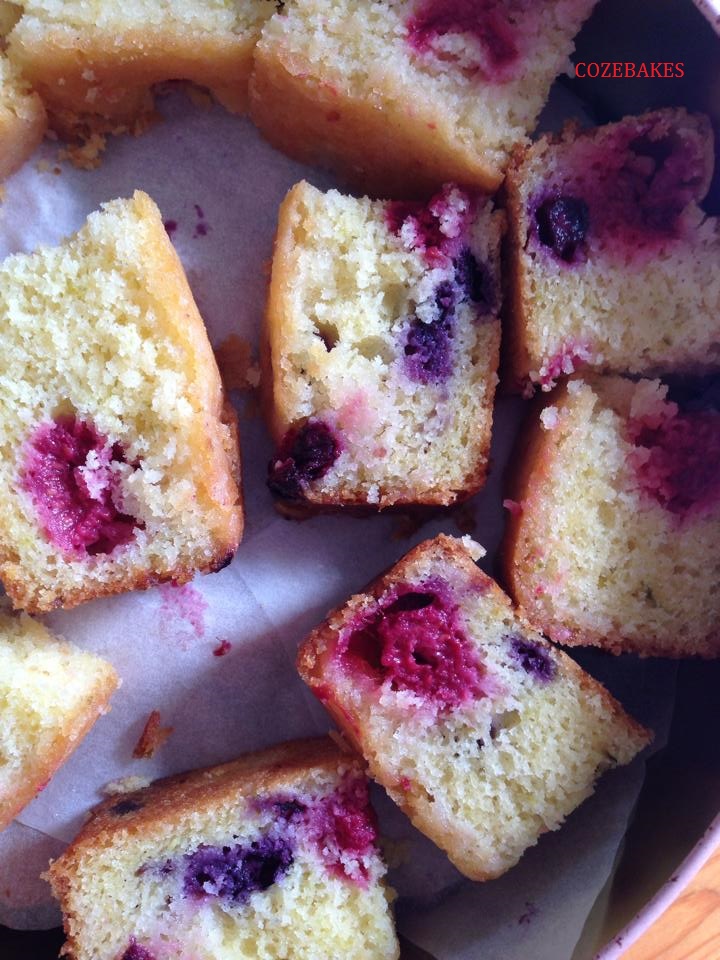 I've popped a few tips which might help at the bottom of the recipe. Have a quick read before starting as I think they will help get perfect results.
You need a 20cm / 8″ square tin, greased and both base and sides lined with baking parchment.
Preheat oven to 180C / 170C Fan / Gas 4
Ingredients:
225g dairy free spread (or Stork)
225 golden caster sugar (I reduced this to 190g)
4 large eggs, beaten
250g wheat and gluten free self-raising flour
1 tsp Xanthan gum
Pinch of salt
25g ground almonds
Grated zest and juice of 2 limes * see tip below *
100g raspberries * see tip below *
100g blueberries
For the Lime Syrup:
8 tbsp lime juice (about 4 limes) * see tip below *
140g caster sugar
Grated zest of 1 lime
Method:
In a large mixing bowl, using an electric mixer on high speed, cream the butter and sugar together.
Gradually add the beaten eggs on a medium speed, mixing well between each addition. If the mixture curdles a little, turn the mixer up high for a few seconds and it will become smooth again but if you add the eggs little by little, this shouldn't happen.
Sift the flour, xanthan gum, salt, ground almonds and grated zest and fold gently into the mixture using a large metal spoon so you don't knock out the air.
Add the berries and 3 tablespoons of lime juice, folding them in gently and you should have a dropping consistency.
Gently spoon the mixture into the prepared tin and smooth it evenly to the edges. Use the back of a metal spoon to do this.
Bake for 55 mins and the cake should be firm and golden brown.
While the cake is baking, make the syrup by putting the lime juice and sugar into a bowl, add the lime zest and mix well with a fork until the sugar is dissolved.
Once the cake is baked, remove from the oven and while it's still hot, prick all over with a metal skewer or a toothpick and slowly spoon the lime syrup over the top. Do this slowly or it will all fall down the sides.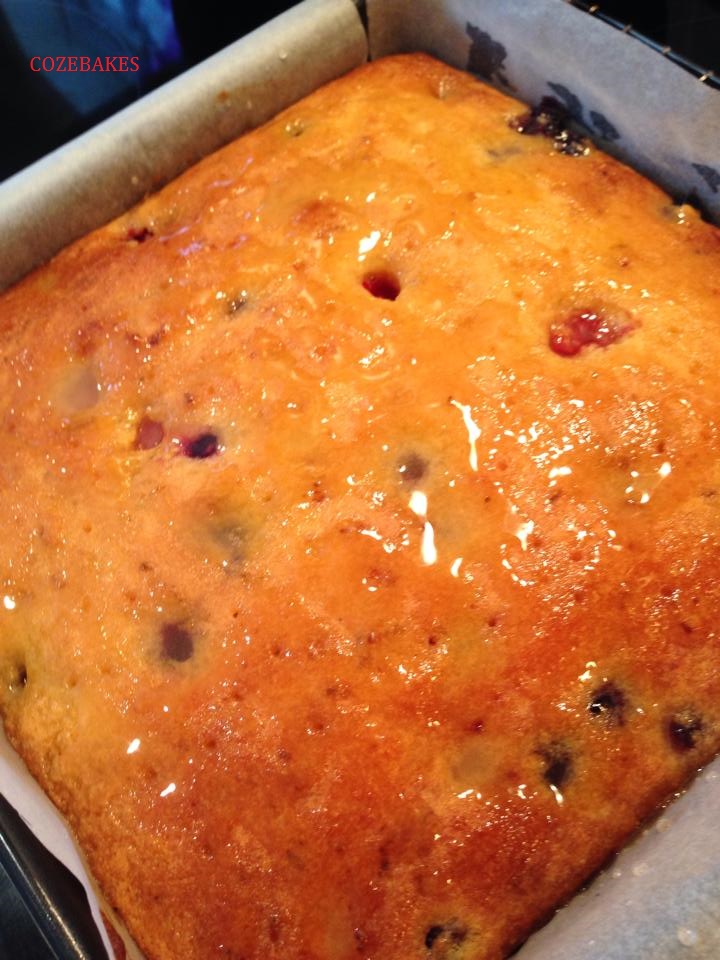 When the cake is cold and the lime syrup is absorbed, carefully turn it out onto a cooling rack and gently remove the baking parchment. Cut into squares to serve.
You can sieve icing sugar over the top for a lovely finish. If it's for a special occasion, whip up some cream and spoon some on the top of each square and top with a blueberry and raspberry or both :).
HINTS
* One of my limes yielded no juice at all, so I used shop bought lime juice which was perfect *
* I froze the raspberries for a couple of hours before adding them to the recipe so they would hold their shape *
* There is quite a lot of syrup and my advice would be if you are eating this the same day as baking, then only use about half of the syrup. The cake is quite delicate and very moist once all the syrup is spooned over but by the next day, it holds better.
Bake with love
Soraya x