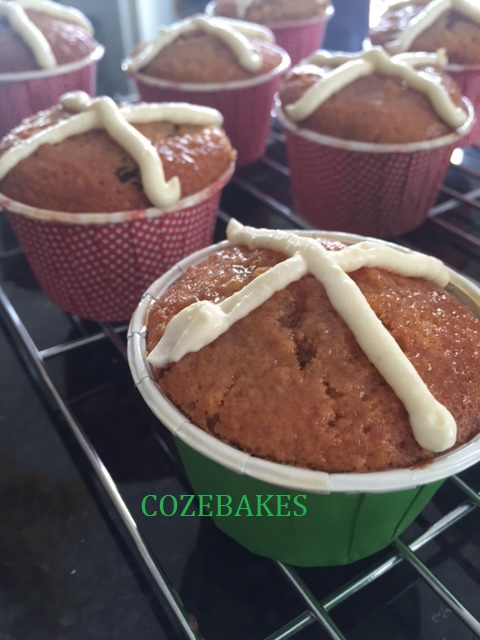 When I read this recipe from Baking Heaven, I was really happy to see that you don't need yeast to make them so you still get all that lovely Hot Cross Buns flavour but a much lighter result and if you have issues with yeast like I do, then you don't miss out either 🙂
I used baking cups but you can also use cupcake cases and you will need a piping bag and plain nozzle to get the cross effect on the finished cupcake. If you don't have them, use a sandwich bag and cut a small piece off the end.
The icing is very cleverly made from cream cheese and it works really well with the traditional hot cross bun flavours. The quantities given in the original recipe for the icing were too much so I've reduced it down. I also added almond extract to the mix as I think it works so beautifully with orange and mixed spice.
Ingredients:
3 large eggs
90ml buttermilk
185g butter, melted
grated zest of 1 large orange
185g self raising flour
1/2 tsp baking powder
70g ground almonds
160g light brown sugar
2 tsp mixed spice
120g sultanas
1 tbsp. apricot jam or if you prefer, marmalade for glaze
For the "cross" icing:
30g cream cheese
20g butter
30g icing sugar
grated zest of 1/2 an orange
1/2 tsp almond essence
Preheat oven to 180C / Gas 4. Line a cupcake tin with cases or cups.
Method:
Beat the eggs in a bowl and then add the buttermilk.
Add the melted butter and mix really well to combine. Stir in the orange zest.
Sift the flour, baking powder, ground almonds, sugar and mixed spice and fold these gently into the wet mixture. Stir in the sultanas.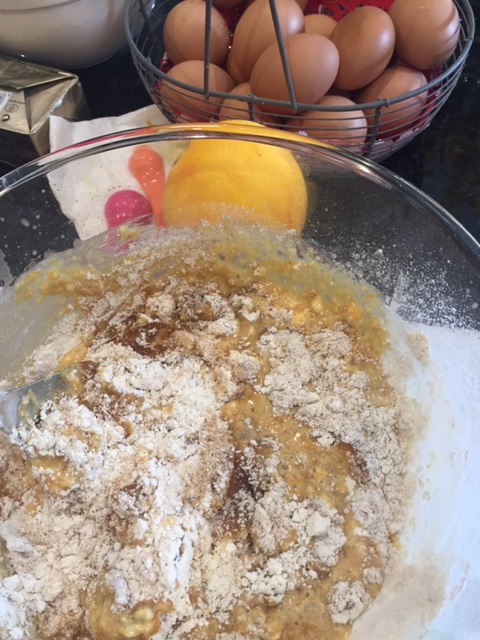 Spoon the batter into the cases or cups; I use an ice cream scoop to get an even spread. Don't over fill. Just over half would be good in the cups or 2/3 in cupcake cases.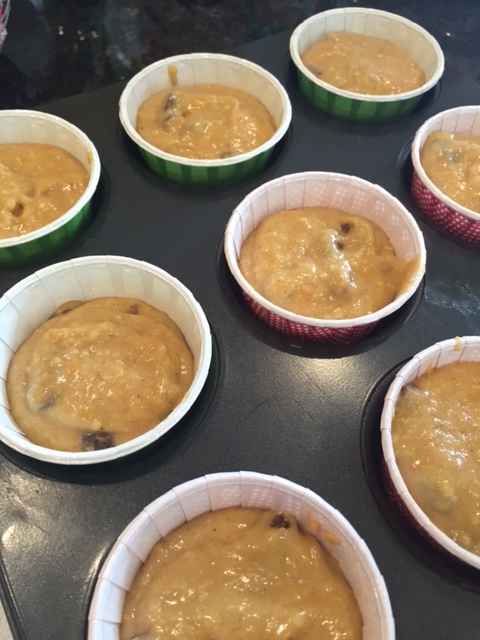 Bake for 18/20 mins and check with a skewer that it comes out clean.
About 2 minutes before the cupcakes are done, mix together a dash of hot water with the apricot jam or marmalade and pop into the microwave for about 2 mins on medium to get a liquid mix. While the cupcakes are still warm, glaze them with this apricot mixture and then leave them to cool completely on a wire rack.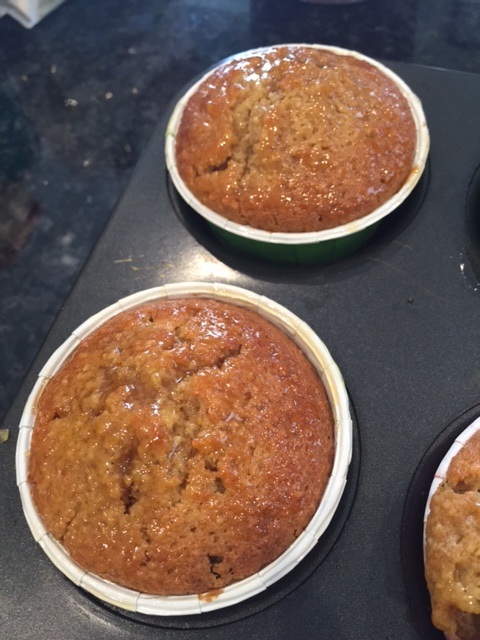 For the icing:
Mix all the ingredients together well. Spoon the mixture into a piping bag with a plain nozzle and pipe a cross on top of each cupcake.
Keep in an airtight container for 2/3 days.
Bake with love
Soraya x