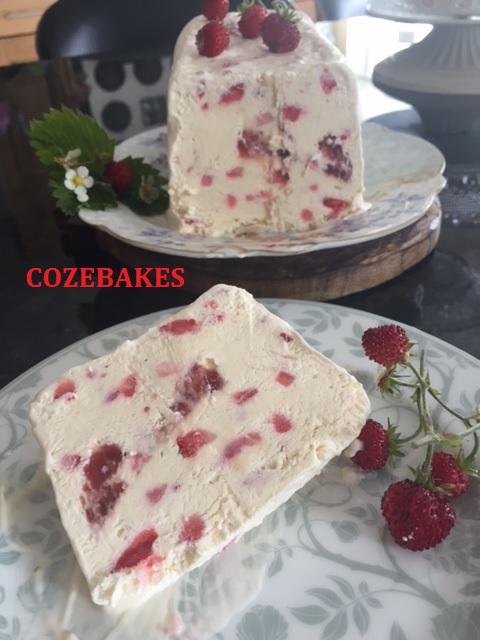 What else would be the perfect summer dessert than homemade strawberry ice cream?! This no churn, very simple and quick ice cream recipe is from the US and I've converted the quantities from cups to grams so you don't have to 🙂
Fresh strawberries and some strawberry jam give this ice cream the delicious flavour and a lovely marble effect in every slice. You do need to give it a minimum of 12/14 hours in the freezer and then let it sit for about 10 mins before cutting or scooping. I tend to leave all my ice cream in the freezer for 24 hours before using.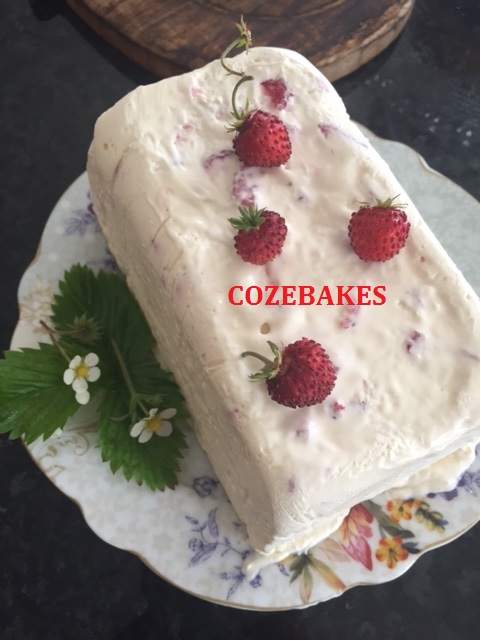 Anyone can make this ice cream recipe. It's quick and easy and full of fresh strawberries and strawberry jam. You can use a standard llb loaf tin or a plastic container. Use either cling film or parchment to line and you need to wrap it tightly with cling film to prevent any frost settling on top.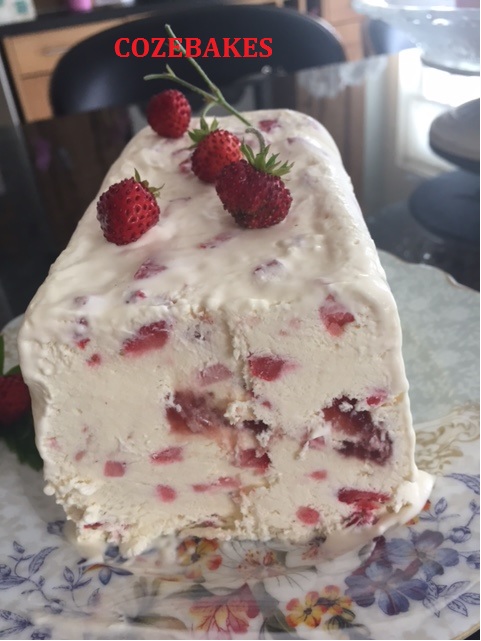 Ingredients
1 tablespoon vanilla extract
150ml  condensed milk
1/4 teaspoon salt
400ml double cream
90g strawberry jam, warmed to loosen it a bit
155g finely chopped strawberries
Method:
In a large bowl, whisk together the vanilla extract, condensed milk and salt. Just use a hand whisk for this.
In a medium bowl, beat the double cream with an electric mixer until stiff peaks form, takes about 3 minutes. With a rubber spatula, gently fold whipped cream into the condensed milk mixture and fold in the diced strawberries.
Transfer half of the mixture to a 1lb loaf pan lined with cling film or parchment.  Dollop half of the jam on top and swirl with a chopstick or knife. Repeat the layering. It will come right up to the top.
Cover tightly with cling film and freeze until firm, at least 12/14 hours.
Let ice cream stand at room temperature for 10 minutes before serving.
This ice cream will keep in the freezer for 2 weeks (but that's not going to happen!)
Enjoy! Soraya x