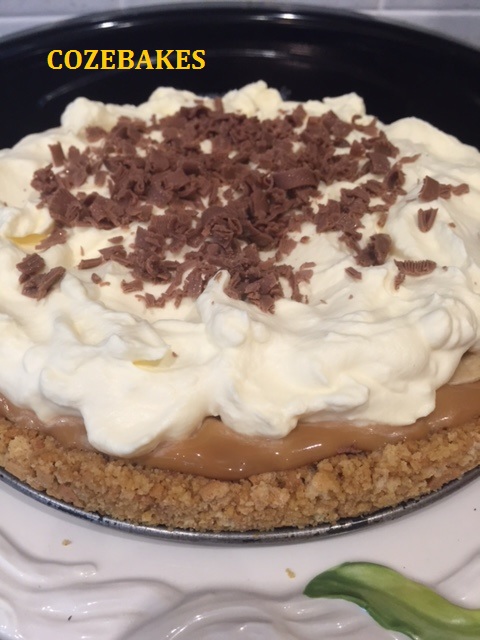 I'm not a fan of Banoffee Pie but I was asked to make it by my nephew so I went ahead and found a great, easy and quick recipe and it got lots of thumbs up from the tasters so it's a keeper! I used the Nestle Carnation Caramel tin which speeds up everything.
I used digestive biscuits for the base because with the combination of banana and caramel, you don't want the base fighting for attention. Let the stars of the show shine 🙂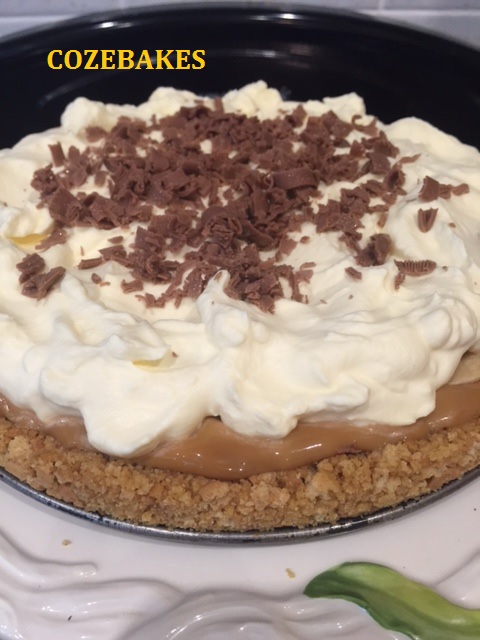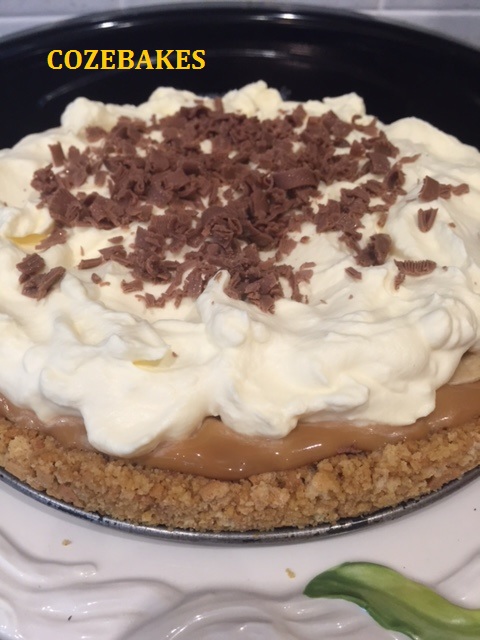 There's no cooking involved here (woo hoo) and only a handful of ingredients later, you will have a great dessert that's sure to be a hit with everyone.
I had cold chocolate from the fridge and used a potato peeler to make chocolate curls to finish the decoration. One word of warning if you're using the can of caramel from Nestle is to handle it as little as possible. Literally give it a quick spread and leave it alone. The more you mix it around, the runnier it will get and then it will leak out when you cut it.
You need a 23cm loose bottomed tart or cake tin. I put a piece of parchment on the bottom of mine so it wouldn't stick but that was me just being cautious. I think it will be fine either way.
Ingredients:
250g digestive biscuits, crushed
100g butter, melted
397g can Nestle Caramel
4 small bananas
300ml cream, whipped
Grated chocolate to decorate (optional)
Method:
Crush the digestive biscuits either in a food processor or in a strong plastic bag with a rolling pin. Put the crushed biscuits in a bowl and add the melted butter. Mix it well together and then press this mixture into the base and sides of your tin. Chill this for 10 minutes.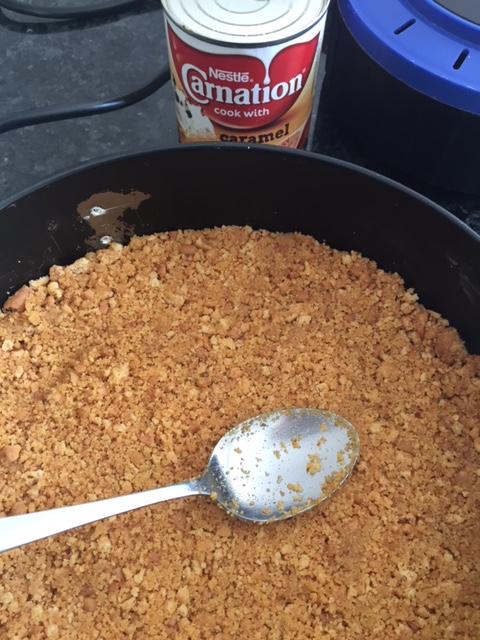 Open the tin of Caramel and using a spoon, spread it over the cooled base. As I said, don't mix or be heavy handed here. Just a quick spread out over the base and leave it alone.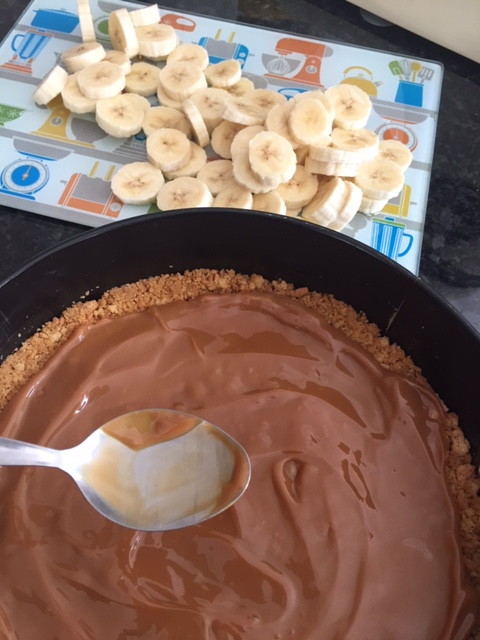 Scatter the sliced bananas over the caramel and if you're going to use it within an hour or two, spread the whipped cream on top and decorate as you like. If it's for later or the next day, sit it in the fridge and then when you're ready, top with the cream then and decorate. It will keep happily in the fridge.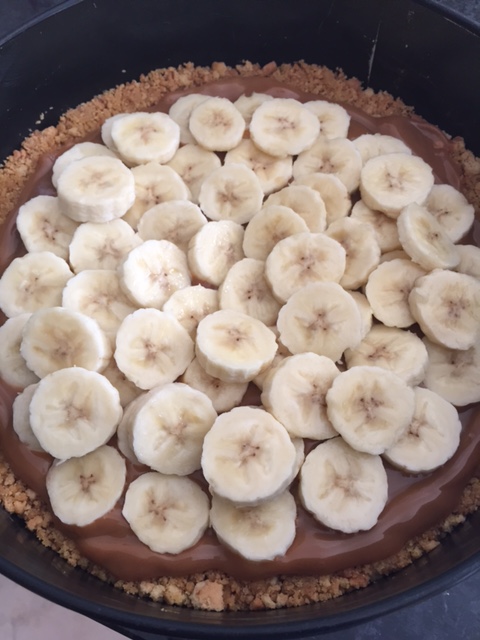 Make with love (no baking this time 🙂 )
Soraya x