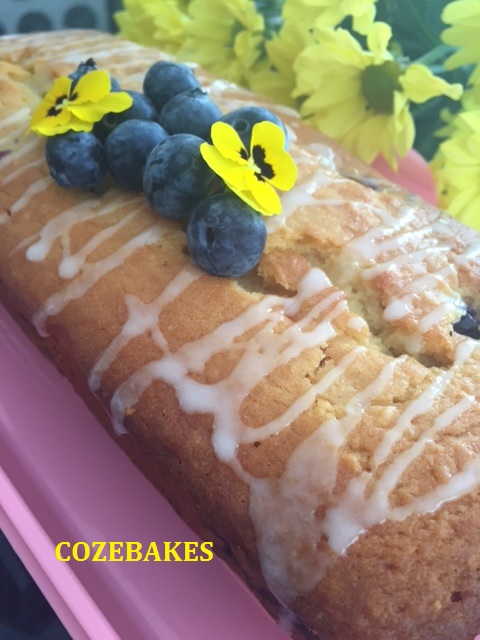 I really can't resist anything that says lemon and then they add blueberries and what do you know, another favourite, honey! Had to be made!  It's a simple and quick to make loaf cake and it's so moist and full of fresh blueberries and yet you can still taste a hint of honey throughout. Really nice!
You can dress it up as much as you like depending what you want it for. I brought it to a coffee morning so I added a lemon icing drizzle and used edible flowers. Equally you can just sieve a bit of icing sugar over the top and serve with a bit of fromage frais if you prefer.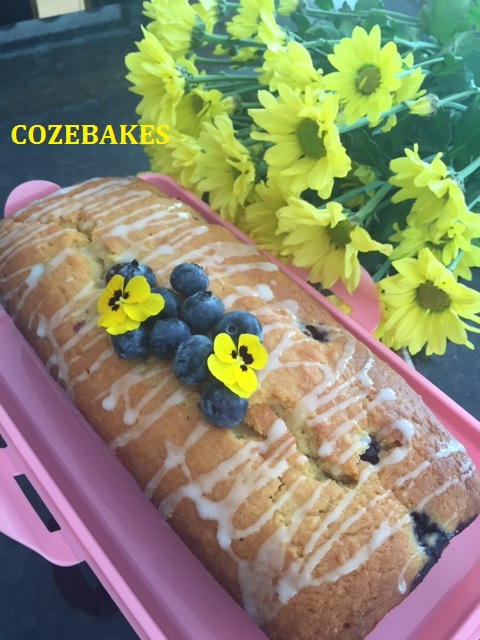 I greatly reduced the sugar from the original recipe. It was in the Woman & Home Magazine. Honestly, it was still delicious so I will give you the original quantity and what I used and you can decide for yourself.
Ingredients:
150g butter, melted
175g caster sugar (I used 75g)
50g runny honey
150g Greek yoghurt
zest of 1 lemon
1 tsp vanilla extract
225g self raising flour
2 medium eggs
125g fresh blueberries
I have a Pyrex loaf tin which measures 25 x 12 cm and this was perfect. The standard loaf tins measure 22 x 12. I lined the sides and base with parchment.
Preheat the oven to 150C Fan / Gas 3
Method:
Whisk the butter, sugar, honey, eggs, yoghurt, lemon zest and vanilla extract together till well combined.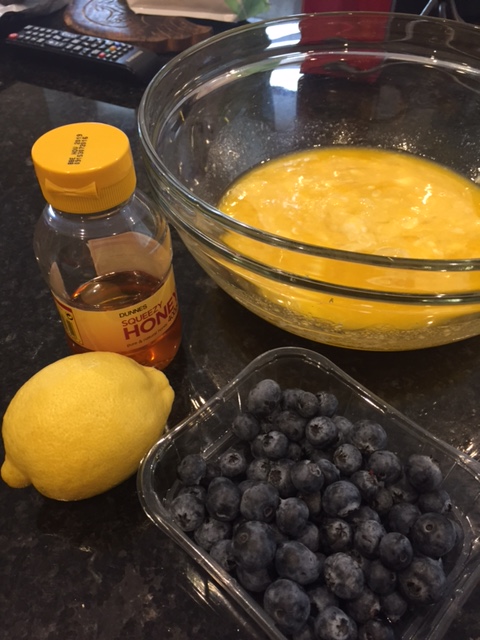 Gently fold in the flour in two parts with the blueberries.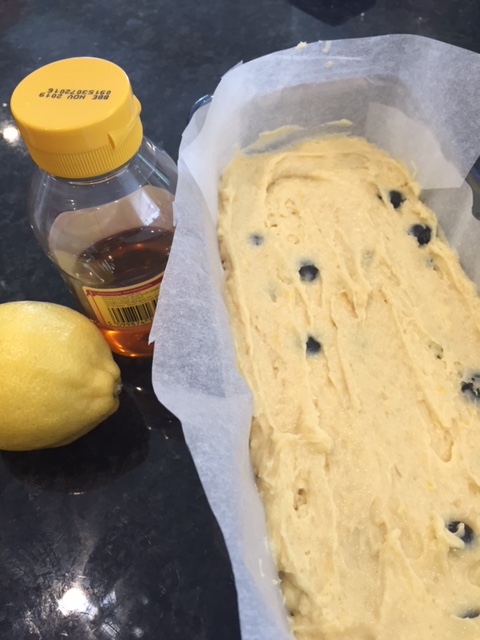 Spoon this into the prepared tin and level the surface with the back of a metal spoon. Bake for 1 hour and 10 minutes until it's cooked through. You do need the full time and check with a skewer to make sure it's baked. It should come out clean.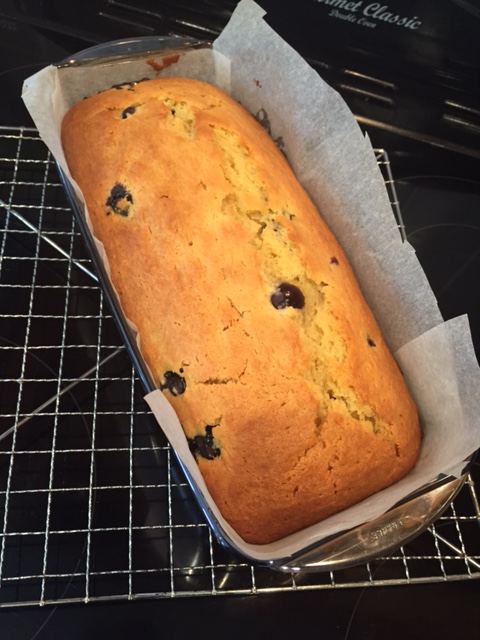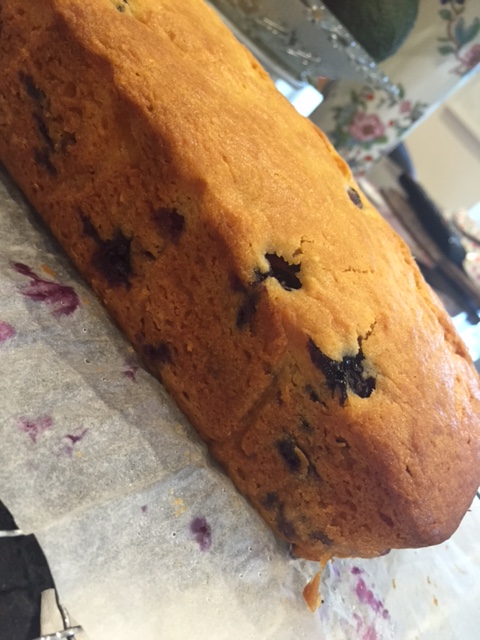 Serve either with an iced lemon drizzle or with a dusting of icing sugar and some extra blueberries. Delicious!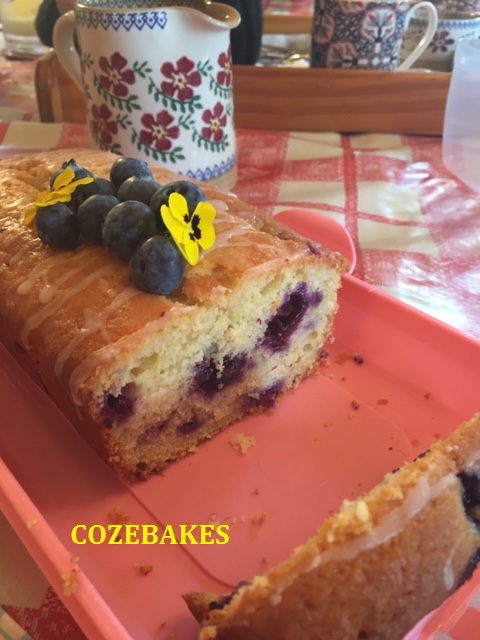 Bake with love
Soraya x