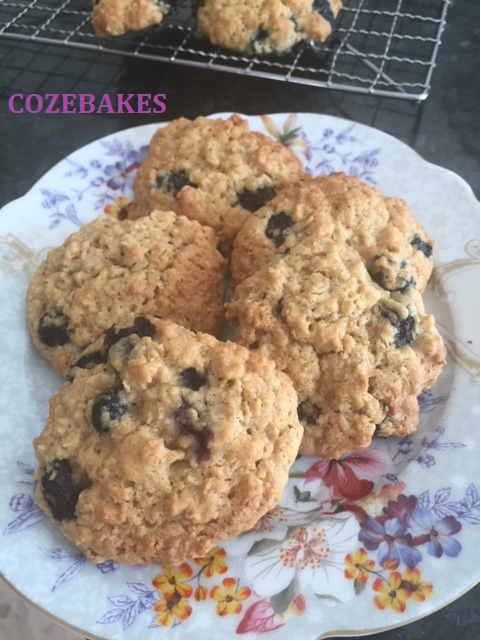 In no time, bake a batch of these lovely soft and slightly chewy cookies using fresh or dried blueberries. They are full of oaty goodness and I've reduced the sugar substantially from the original recipe. They still taste lovely! If you like, you can drizzle melted white chocolate over the top of each cookie for a very pretty display.
For a change, why not add dried cranberries, sweet sultanas or raisins and keep everyone happy. When using these dried fruits, I find they are plenty sweet enough so the need for processed sugar is not required.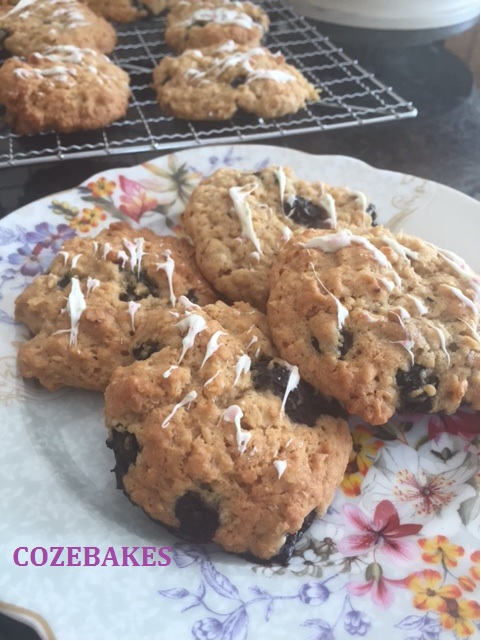 If you don't mind your cookies quite soft, then you can keep these in an airtight container for a day or two but otherwise, they are best eaten on the day they are made. I kept mine in the fridge in an airtight container which helped to firm them up a bit.
Preheat oven to 200C or 180C Fan, Gas 6
Line two trays with baking parchment
Ingredients:
115g soft butter
130g soft brown sugar
1/2 tsp vanilla extract
1 medium egg
150g self raising flour
1/2 tsp bicarbonate of soda
100g rolled oats
150g dried or fresh blueberries
50g white chocolate, melted (optional)
Method:
Using an electric mixer, give the butter a quick whisk to completely soften it. Then add the brown sugar and vanilla extract and mix until it's fluffy.
Add the egg and mix again until the batter is smooth.
Sift the flour and bicarbonate of soda into the batter mixture and add in the oats. I used a wooden spoon to bring everything together.
Once the cookie mixture is combined, add in the blueberries and gently mix them in so you don't break them up. I used my hands to bring it together.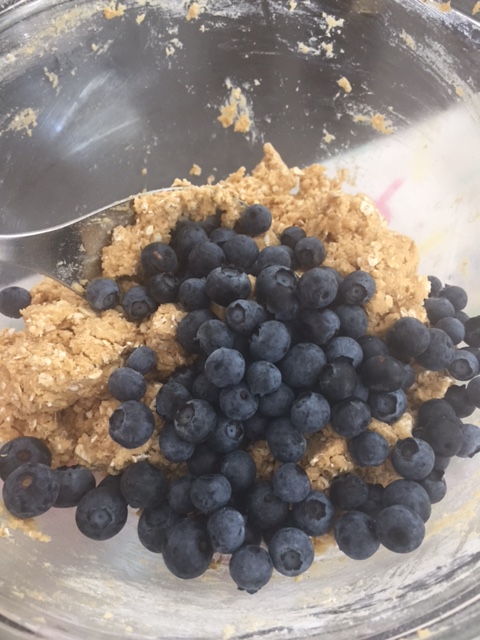 Using a small dessert spoon, place a spoonfull of the mix on a baking tray, lined with parchment paper. You don't have to worry too much about shaping them as they go into a sort of round shape while baking. You also don't need too much space between them as they don't spread much.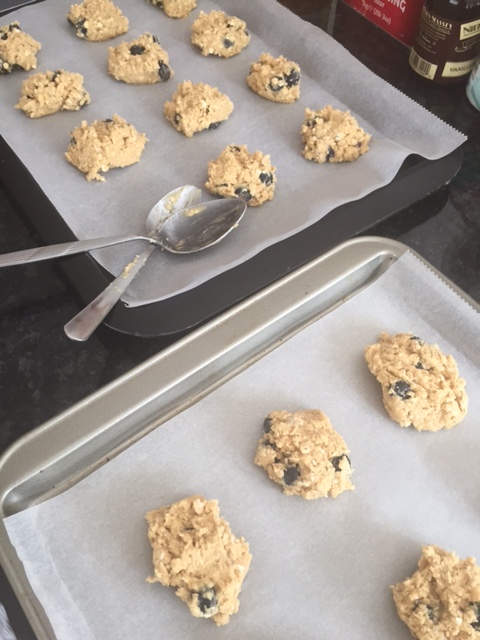 Bake in the preheated oven, 200C or 180C fan for 12/15 mins. I found 13 mins worked perfectly. They will be golden brown. Remove and leave on the tray for about 5 mins as they will be very soft.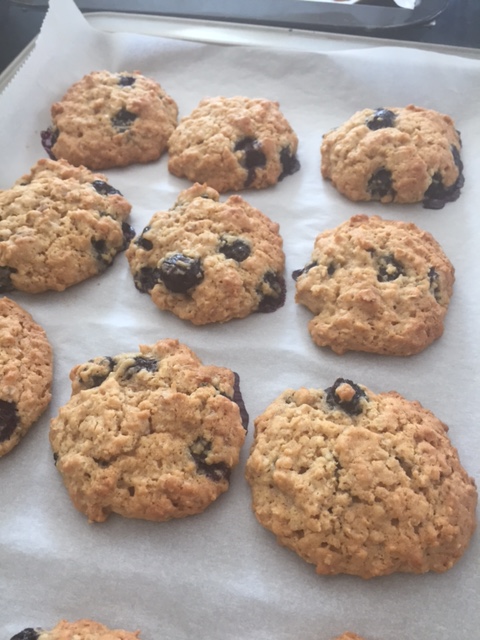 Gently move the baked cookies to a wire rack to cool completely.
If you want, melt the white chocolate and drizzle over the top of the cookies and store in an airtight container. You might find it helpful to place a piece of parchment between each cookie so they don't stick together.
Always bake with love
Soraya x