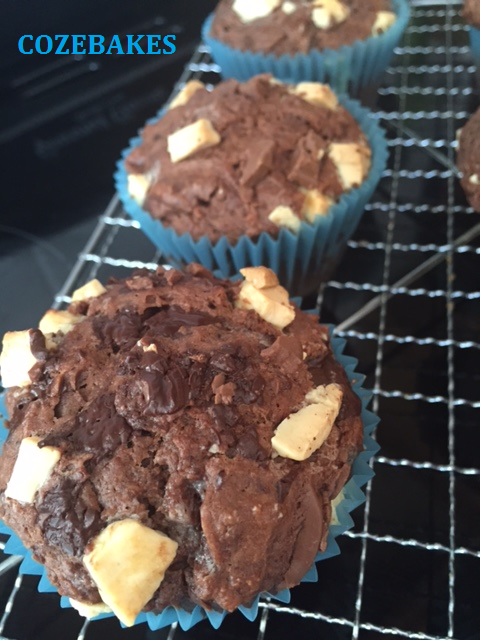 Found this great recipe which results in muffins that are just like the ones you see in the shop. Large, light as air and the perfect dome shape. You need to fill the cases right to the top to get this result and start off with a hot oven to get the initial lift and to prevent them burning, use hot water in some of the tin to produce steam.
I know I've mentioned this before but perfect muffins are made in the mixing. Be careful when mixing – less is more in the case of muffins. The more you mix the tougher muffin you will produce.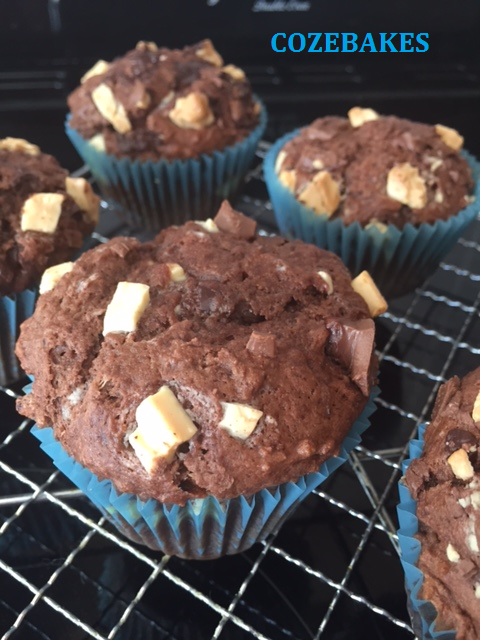 You will get 8 large muffins from this mix. There's no real point in making 12 as you're really making cupcakes then. So let's go big!
Ingredients:
225g plain flour
1+ 1/2 tsp baking powder
1/4 tsp bicarbonate of soda
30g cocoa powder
100g caster sugar
75g butter
180g yoghurt
40ml whole milk
1 large egg
55g white chocolate chunks or chopped
55g dark chocolate chunks or chopped
Method:
Using a large bowl, combine the plain flour, baking power, bicarb of soda, cocoa powder and caster sugar and mix well so everything is evenly dispersed.
Melt the butter in a good sized jug, then whisk in the yoghurt and the milk. Only then add in the egg. It's important you don't add the egg till the end to prevent the heat from the butter cooking the egg.
Pour the wet mixture over the dry ingredients and using a spatula, fold together gently. Only mix till it's just combined and remember to scoop the flour from underneath to avoid any large dry patches. It will be quite thick with some small patches but that's ok.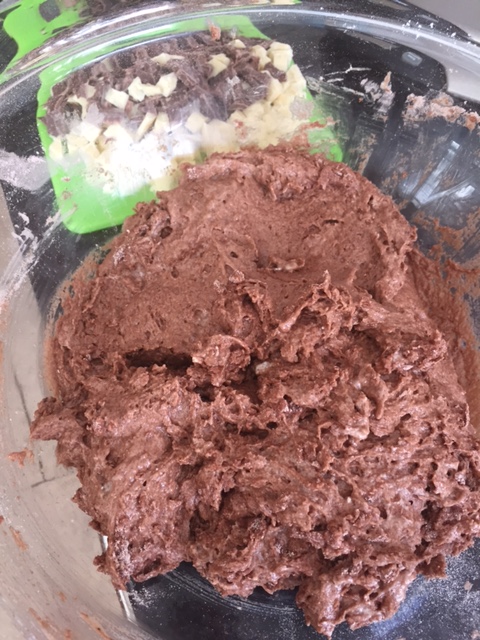 Chill this mix for 30 minutes. It helps to result in a softer muffin. You could leave it overnight too.
Preheat oven to 180C Fan and line the muffin tin with 8 large paper cases. Using a teaspoon, spoon the batter into each case and after each teaspoon, press a few chocolate chunks into the batter. Keep repeating this process until all the batter is used. This helps to get a good distribution of chocolate throughout the muffin and also stops them from dropping to the bottom.
Fill the remainder 4 holes of the tin with boiling water which will create the steam to prevent a tough crust.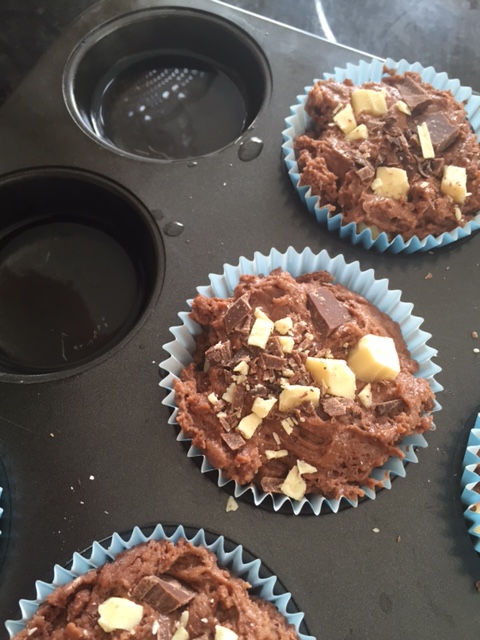 Bake at 180C for 5 minutes, then reduce the oven to 150C and bake for another 20 minutes approx until a skewer comes out clean.
Enjoy warm or keep in an airtight container. Mine kept well for 2/3 days.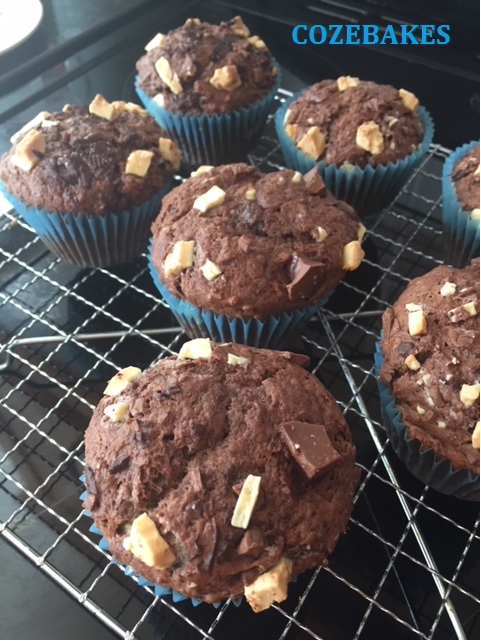 Bake with love
Soraya x