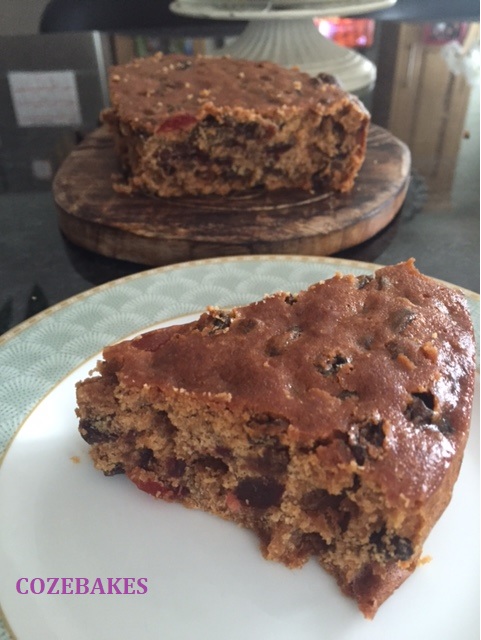 There's something so comforting about a lovely piece of fruit cake with your morning or afternoon cuppa. The only thing about most fruit cakes is the time they take to make so the perfect solution is a boiled fruit cake which takes much shorter time to make and will keep for well over a week in an airtight container.
I replaced some of the original ingredients and reduced the sugar and amount of dried fruit which I found worked well. I'll reduce the sugar further for the next time I make it.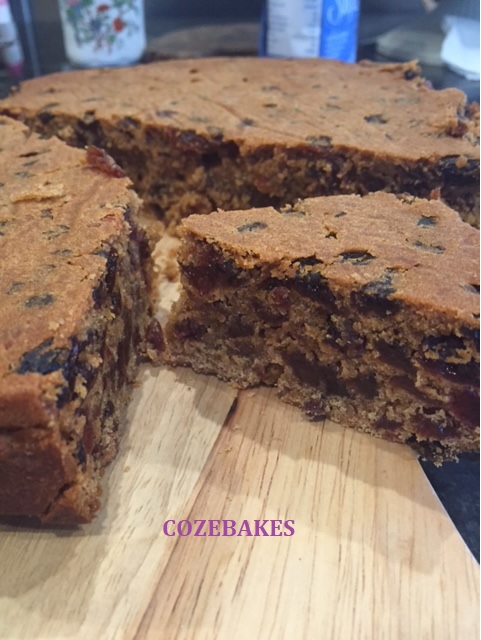 The original recipe comes from Northern Ireland and uses water. I replaced this with a mixture of brandy and tea to add some extra flavour and it worked really well. If you prefer not to use alcohol, keep with the water or use half water and half tea.
I had this 50ml bottle of Irish Apple Brandy from Longueville House in Cork and it was perfect. I think I might double it next time to use 100ml of brandy and the balance in tea.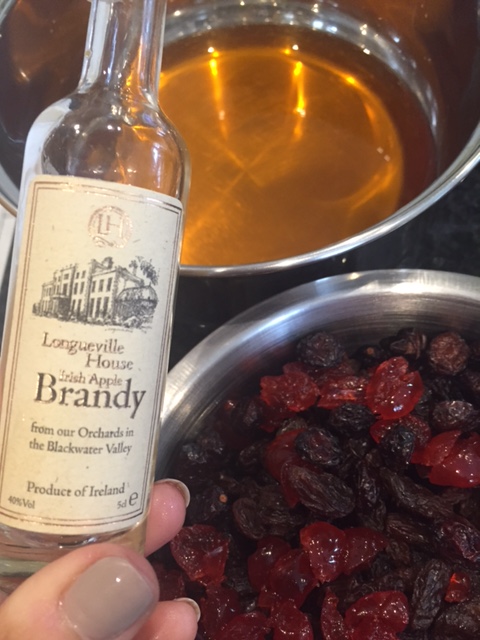 I halved the fruit from 900g to 500g which was plenty. The cake is full of fruit and I feel 900g would have been a bit over the top. I used a mix of sultanas, raisins, cherries and dried cranberries but use whatever your own preferences are.
You can use different tins depending on what you want. I used a 9″/23cm loose bottom tin as I wanted this for every day but if you want more impact, you can use an 8″/20cm tin instead. I think the mixture should also fit into two standard loaf tins but just watch the baking time.
Ingredients:
250ml water or mix of brandy and/or tea
500g dried fruit
160g caster sugar (I used soft light brown sugar)
170g butter
230g plain flour
1 tsp baking powder
2 tsp mixed spice
2 eggs, beaten
Method:
Preheat oven to 150C Fan and grease and line your chosen tin with parchment.
Place the liquid, dried fruit, sugar and butter in a pan over a medium heat and bring this to the boil stirring regularly. Let it boil gently for 10 minutes.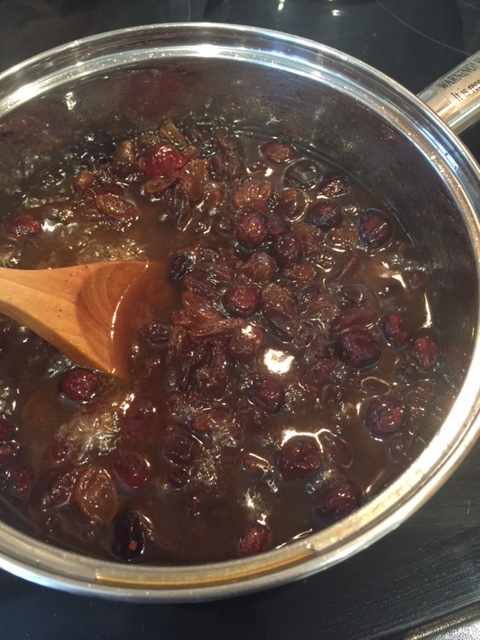 Remove from the heat and let it sit for about 10 mins to take the intense heat out of the mixture.
In a large bowl, sift the flour, baking powder and mixed spice and pour the boiled fruit mixture in and stir until well blended. Make sure to get under and incorporate all the flour. Lastly, add in the beaten eggs and mix again.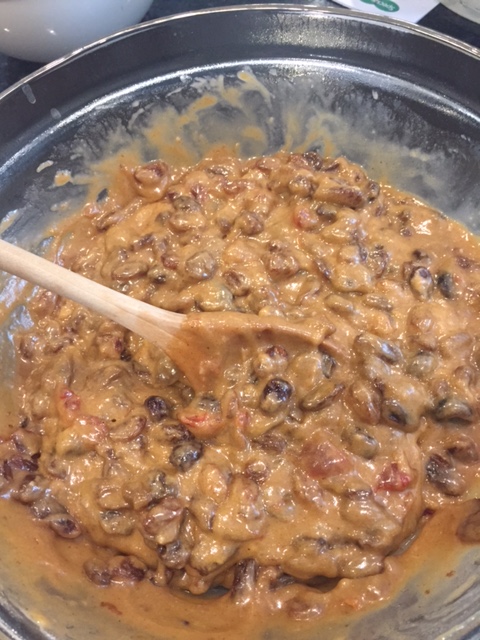 Pour this mixture into the prepared tin. I always have my parchment paper come up the sides of the tin when baking fruit cakes. It helps to brown evenly and not get burnt edges.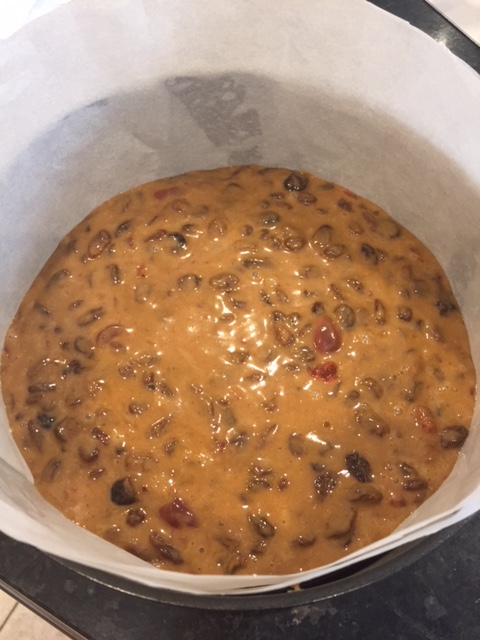 Bake in the preheated oven for 1 hour and 20 mins until a skewer comes out clean. If you're using different size tins, check after 1 hour 10 mins and you might need up to 1 hour 30 mins.
Cool the cake in the tin for at least 20 minutes before removing and leaving to cool completely on a wire rack. Keep in an airtight container. It tastes even better the next day and all the days after …. 😉
Bake with love
Soraya x