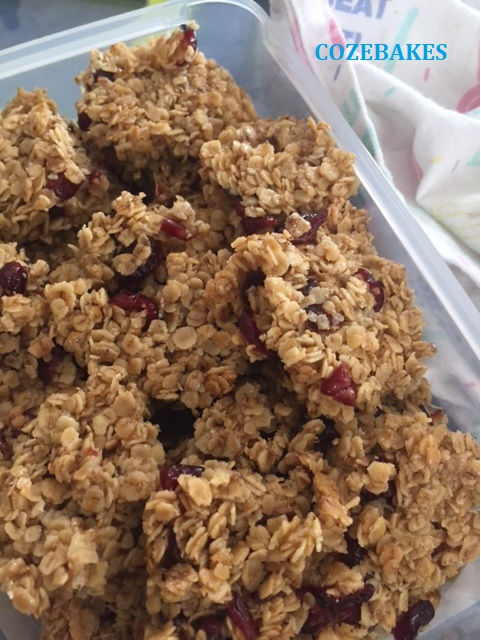 I got such a shock when I saw the original recipe lists 225g of sugar for these flapjacks! I'm not sure you would taste anything other than pure sweetness if that was to happen so I changed it a bit. Originally I left out two of the ingredients thinking I was adding sweetness by using them but as they are not great at holding their shape, I would change that next time. I wanted to keep these flapjacks lower in sugar and so I greatly reduced the sugar from the original recipe and left out the chocolate but next time all the sugar will be left out!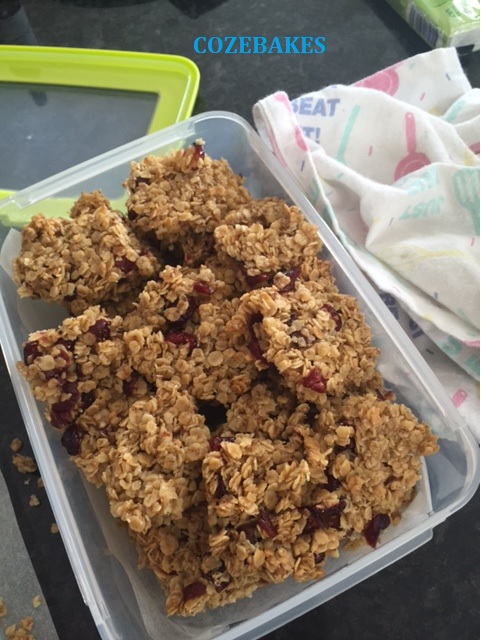 Now that I've made them, I would omit the sugar completely and add in 50g of plain chocolate and 2 tbsp. cocoa powder. I feel the trade for dark, organic chocolate versus refined sugar is a good one and it will help to hold the finished bars together.
They will keep in an airtight tin for up to 2 weeks so are ideal for that slump when you need a sweet hit but don't want to over do it.
As you need the golden syrup to bind the flapjacks, it's difficult to reduce the sugar from this and honey or agave syrup won't work quite the same way when baked and asked to hold the weight of 300g of oats.
Use a 15cm x 28 cm tin (or as close as possible) and line it with baking parchment. I have extra paper on all sides for easier removal later.
Preheat oven to 170C / 150C Fan
Ingredients:
150g butter
50g demerara or golden caster sugar (optional)
85g golden syrup
300g porridge oats (I used gluten free oats)
100g dried cranberries (if you prefer you can use glace cherries)
Optional: Add 50g plain chocolate and 2 tbsp. cocoa powder. If you add these, then reduce the golden syrup to 75g
Method:
In a medium sized saucepan, melt the butter, sugar and syrup. If using, add in the chocolate and cocoa powder. Stir until melted and combined.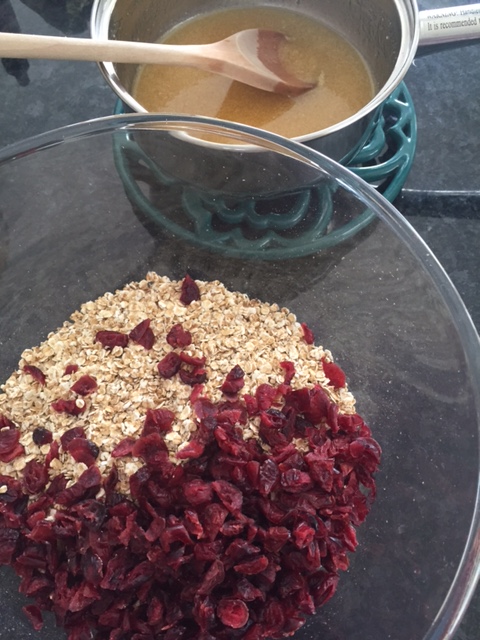 Add the oats and cranberries in a large bowl and add in the melted mixture and mix well to coat everything.
Transfer the mixture to the prepared tin and press flat with damp hands.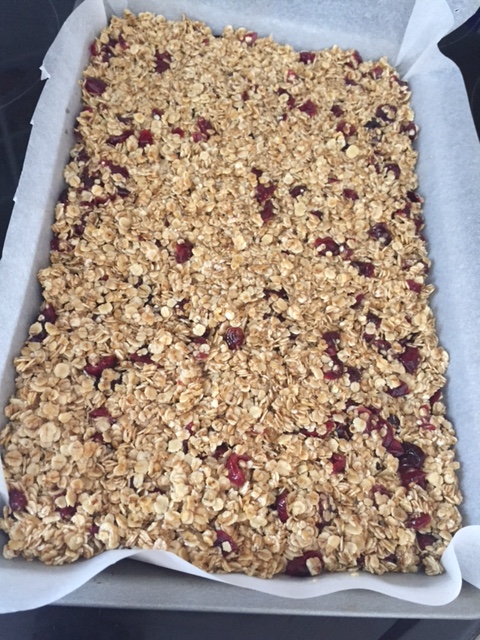 Bake for 30 – 35 minutes until golden. Remove from the oven and leave to cool completely in the tin.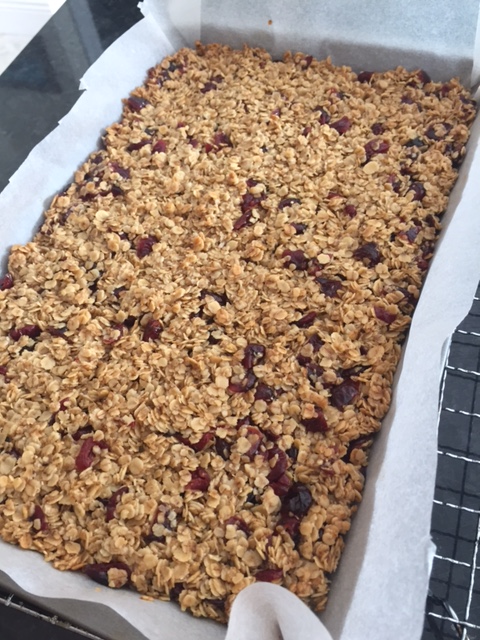 Once cold, remove the flapjacks from the tin and cut into bars. These were really delicious but lots of them broke up into pieces (not that it stopped them being eaten) so I'm going to keep at it to find the perfect solution!
Bake with love
Soraya x