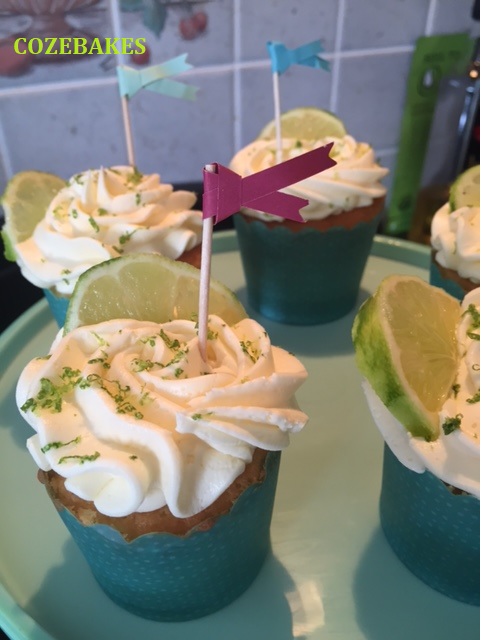 I have a house full of G & T fans, it's not my tipple but it's my son and his girlfriend's favourite drink and as it was her birthday, I decided to make these cupcakes.
I opted not to use a recipe which incorporates gin into the batter as I felt it would be a very wet mixture and the time to bake could result in a tougher cupcake rather than a light, moist one. Using the lemon drizzle method, I opted instead to brush the baked cupcakes with the gin for it to sink in and flavour the entire bun. There's also gin in the buttercream (of course there is!) so it's a treat for gin lovers.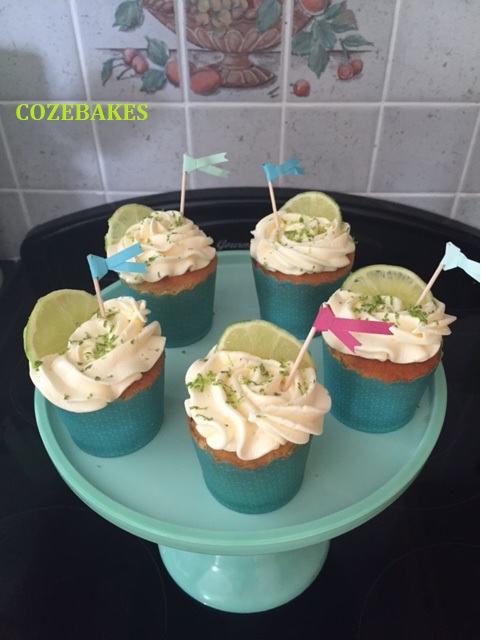 Using an original recipe from Katie's Cakes, I've modified it a bit to get what I feel is a pretty good mix of sweet and zing.
I used baking cups instead the normal cases but that was because they were for a party. The recipe will work perfectly well with your standard cupcakes cases. The recipe makes 12.
Ingredients:
175g unsalted butter, softened
150g golden caster sugar
175g self raising flour
3 medium eggs
4 tbsp. tonic water
2 tbsp. gin (I used Gunpowder Gin)
Buttercream:
125g unsalted butter, softened
250g icing sugar
1 tbsp. lime juice
2 tbsp. gin
Method:
Preheat oven to 170C / 160C Fan and line your tin with cupcake cases or baking cups.
Place the soft butter and sugar in a bowl and beat together until light and creamy. This will take 3 – 5 minutes so be patient.
Add the eggs, one at a time and whisk well after each addition making sure it's well incorporated before moving to the next one. If the mixture curdles a bit, just turn the whisk up high and it will be fine.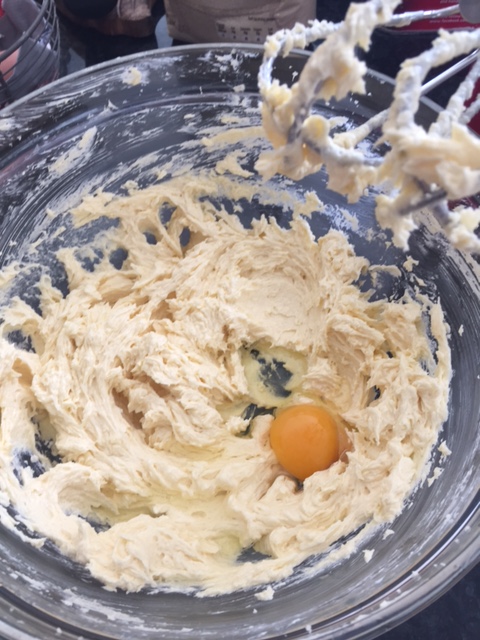 Sift in the flour and fold gently without over mixing.
Gently stir in the tonic water and divide the mixture between the cases using an ice cream scoop. Fill about 2/3 of the way.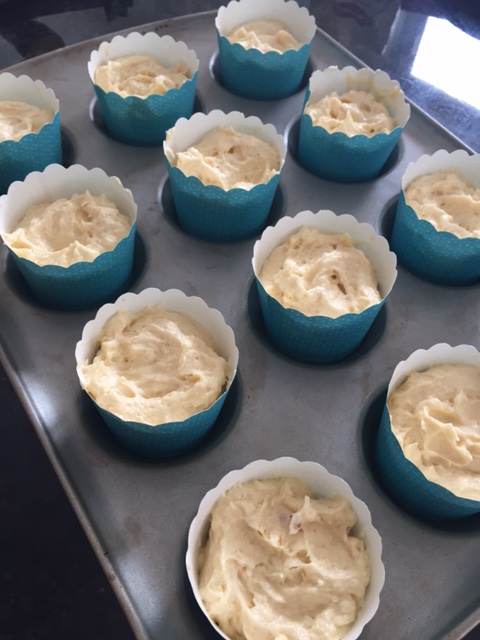 Bake for 20 mins approximately until they are golden brown and a skewer comes out clean. Remove from the tin and put on a wire rack. While they are still hot, pierce each cupcake several times and then brush on the gin using a pastry brush. I found each cupcake got 2 good coatings. Don't use too much or the cupcakes won't hold when they come to be eaten.
For the icing: Whisk the soft butter in a bowl first and then sift in the icing sugar in batches and whisk well between each addition.
Add the lime juice and gin and whisk again until light and fluffy.
Put the buttercream into a piping bag and decorate the cooled cupcakes in whatever way you like. Decorate with some lime zest and a thinly sliced half lime piece for a final touch of pzazz!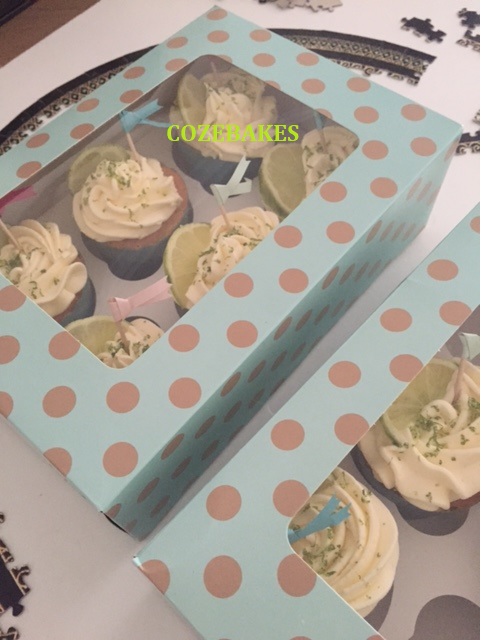 Bake with love (hiccup 🙂 )
Soraya x