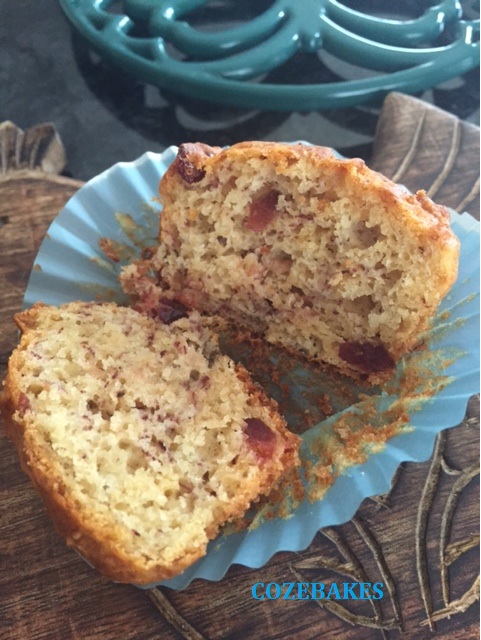 These delicious muffins are perfect for an on the run breakfast or midday snack as they are low sugar and full of goodness. You can make them dairy free if you need to and I've put those options on the ingredients list.
I've used dried cranberries because they are a firm favourite in our house and they are sweet enough to greatly reduce the original sugar content in the recipe, but you can use other dried fruit options too. Pecans or walnuts would also be a great addition.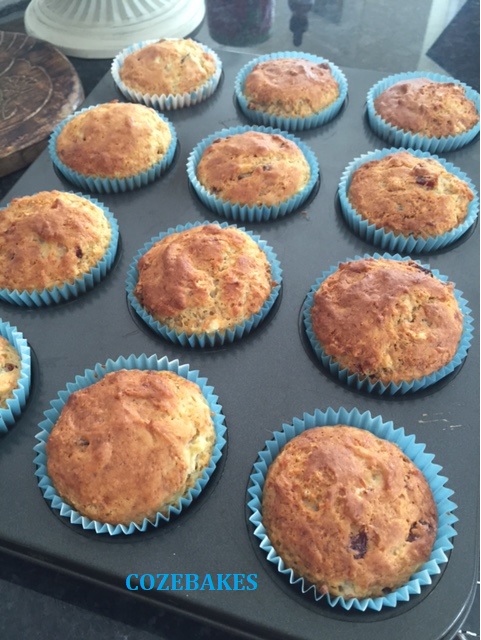 No mixer required here as the trick with getting light and fluffy muffins is not to over mix. I used paper cases but you do need the muffins to be totally cooled before gently removing them. If you're unsure, then just lightly grease your muffin tin instead of using paper cases.
Preheat oven to 190C / 170C fan or Gas 5
Ingredients:
80g margarine (dairy free spread)
225g wheat and gluten free self raising flour
1 tsp gluten free baking powder
1/2 tsp xanthan gum
1/2 tsp bicarbonate of soda
50g golden caster sugar
2 ripe bananas, mashed
2 large eggs, beaten
4 tbsp. sour cream (dairy free if needed)
1/2 tsp vanilla extract
50g dried cranberries (other dried fruit if preferred)
50g pecans or walnus (optional)
Video showing how to make with a variation: https://www.facebook.com/soraya.quigley/videos/10216479680765680/
Method:
Melt the margarine gently and let it cool. While it's cooling, get the other ingredients ready.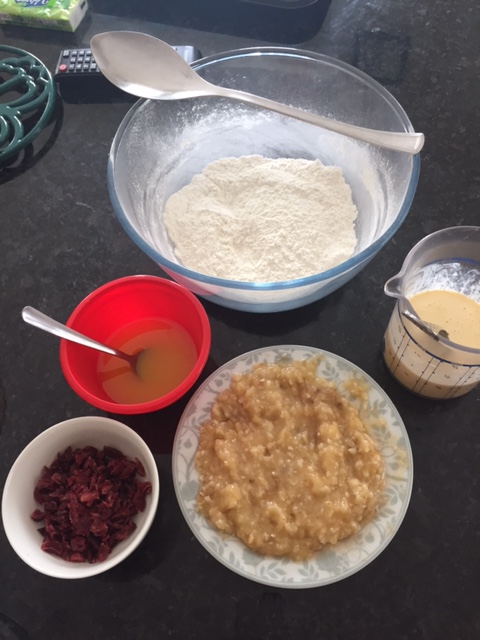 Sift the flour, baking powder, xanthan gum and bicarbonate of soda into a large mixing bowl. Stir in the sugar.
Make a well in the middle of the dry ingredients and add the mashed bananas, beaten eggs, sour cream, vanilla extract and melted margarine. Also add the cranberries and nuts if using.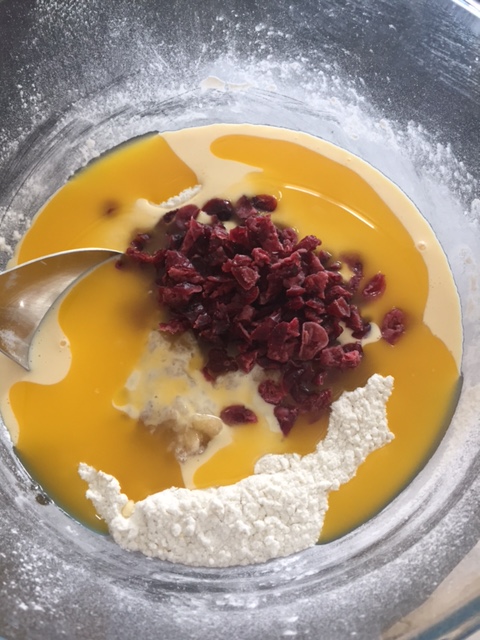 Note: Because you can get rubbery and not so pleasant muffins from over mixing, I find it helpful to mix the wet ingredients together before adding them to the dry. So I add the vanilla extract to the beaten eggs and sour cream first and use a fork to beat them together. Then add them with the melted margarine to the dry ingredients.
Using a large metal spoon, mix in gently until just combined. Don't over mix otherwise the muffins will end up a rubbery texture. I find rather than folding, it's better to scoop under to the bottom of the bowl and bring to the top so no large amounts of flour are left at the end. You only need to do this about 5/6 times.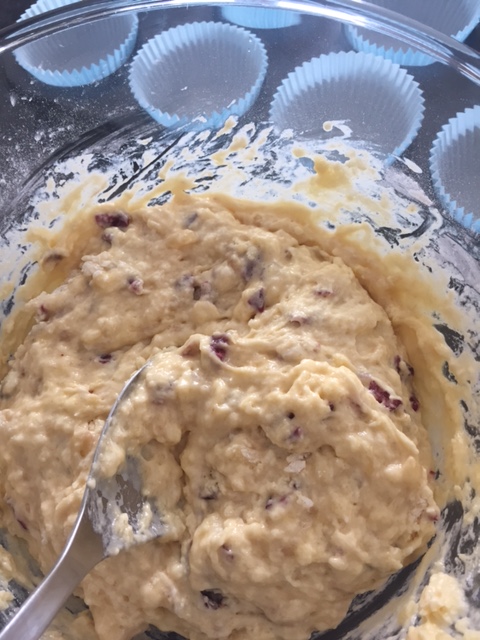 Divide the mixture evenly among the cases. I use an ice cream scoop to do this and then use the back of a teaspoon to level out the mixture.
Bake for 20 – 25 mins until the muffins have risen a little and are just firm to touch. Check they are baked through with a skewer. Leave them to cool in the tins for 5 minutes and then transfer to a wire rack to cool completely.
These freeze really well too so keep half for another time.
Enjoy and Bake with Love
Soraya x