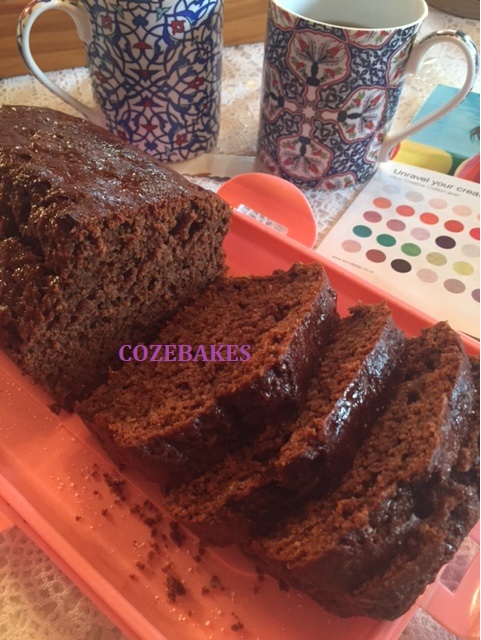 We all love something a little sweet with our morning or afternoon break; maybe when we have friends over for Afternoon Tea but don't want to go the full OTT or just because it's a Sunday!  The fact you're going to include one of your required 5 a day is a bonus?!
Adding courgette to this lovely light chocolate cake gives it added moistness as chocolate cakes can sometimes turn out a little dry. Spelt flour is used also for easier digestion and those with a high wheat intolerance and finally agave syrup for sweetness instead of refined sugar …. sure it's positively healthy! 😉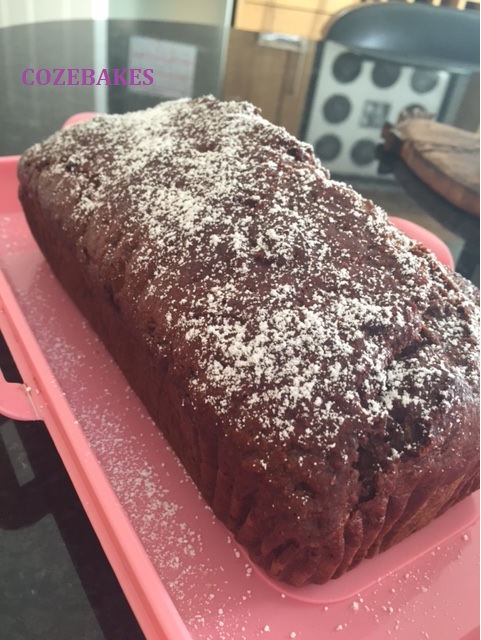 I try to reduce the original sugar content in almost all my baking. I don't feel it's really needed and once you start to do this, you can really taste it when a cake is full of unnecessary sugar and sweetness. I was so happy with this cake. I'm not a fan of chocolate cake but this definitely converted me and will be a regular at cozebakes HQ!
It's made in a 2lb loaf tin and so it's so easy to transport. Just before serving, you can sift some icing sugar on top but it's a personal choice. The cake needs very little else!
Ingredients:
200g spelt flour
1/2 tsp baking powder
1/2 tsp bicarbonate of soda
1/2 tsp salt
1 tsp ground cinnamon
4 tbsp. cocoa powder
2 eggs (I used large)
175ml agave syrup
75ml olive oil
225g grated courgette (if you're in the US, it's a zucchini)
Method:
Preheat oven to 180C (fan) Gas 4 and either oil and line a 2lb loaf tin or use a liner.
Sift all of the dry ingredients into a large bowl and give it whisk to combine everything.
Add in all the wet ingredients and mix well. A tip is to squeeze out the excess liquid from the grated courgette before adding it to the dry ingredients. It can contain quite a lot of excess water and you don't want to add that to the cake.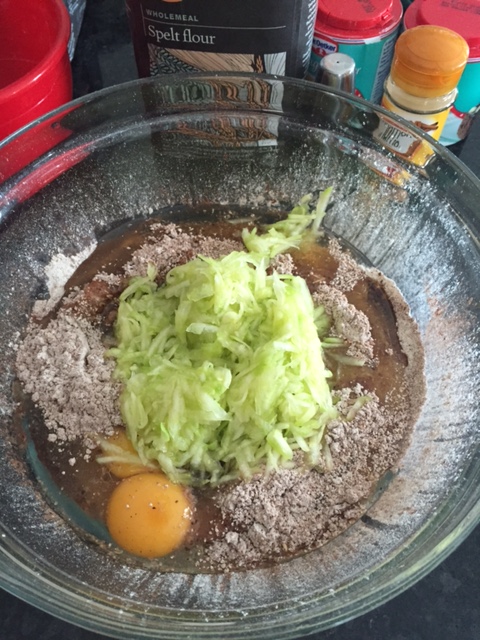 Once everything is combined, pour the batter into your prepared tin. It's a fairly wet mixture so don't be worried. That's how it should be.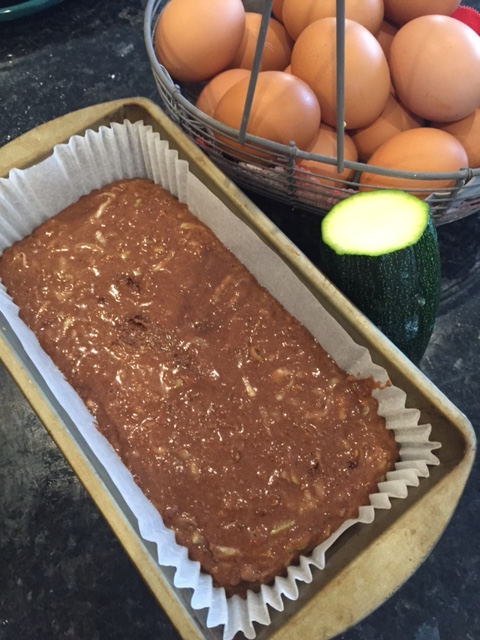 Bake in the preheated oven for approximately 45 mins until well risen and a skewer stuck in the centre comes out clean. Be careful not to overbake and dry it out. Mine was perfect after 44 minutes.
Cool in the tin for a good 10 minutes before turning out on a wire rack to cool completely.
Enjoy!
Bake with love
Soraya x