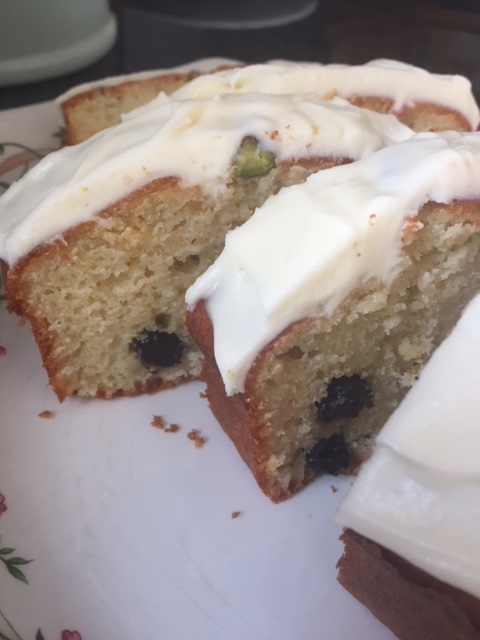 When I hear a recipe has peanut butter in it, I tend to leave it as I feel it might taste too strong. Don't get me wrong, I get a hankering for peanut butter on toast every now and then but maybe it's those Reese Bites that have turned me off.
I saw this one on a US site and decided to give it a try as it's gluten free too and a friend had given me a good few very ripe bananas and I just wanted to try something a bit different. I'm glad to say it was a hit and really nice. It freezes well and is perfect with tea or coffee when you want something just a little bit nice 😉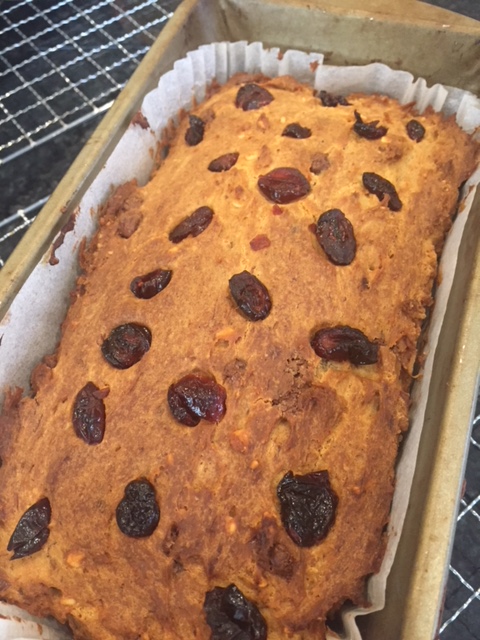 I made two of these and decided to top one with a cream cheese frosting. I have no idea why. I just thought it might work well and it did but it made the whole thing a good deal sweeter. Originally the recipe included powdered peanut butter. I've never seen this and I'm going to check it out but I continued without it and had no problem. I'm presuming it adds a stronger peanut flavour rather than another specific reason.
I used dark chocolate chips here but equally you can use white or the Dr. Oetker Butterscotch ones. Both would be really nice. If you want to emphasise the nuts in the recipe, then replace the chocolate chips with some roasted nuts. Just don't use too many or you will kill the lovely flavours in this recipe.
Ingredients:
245g gluten free plain flour
3/4 tsp xanthan gum
3/4 tsp gluten free baking powder
1/4 tsp bicarbonate of soda
1/2 tsp salt
84g unsalted butter, melted and cooled
80g caster sugar (using brown sugar will add a caramel flavour)
1 egg (small to medium size, approx. 50g out of the shell)
1 tsp almond extract (you can use vanilla if you prefer)
65g natural peanut butter, warmed slightly (I used crunchy Kelkin brand)
85g sour cream or Greek yoghurt (use either of these but not anything else)
50g dark chocolate chips
200g (approx. 2 large) ripe bananas, peeled and mashed.
Method:
Preheat oven to 175C. Grease and line a 2lb loaf tin.
In a small bowl, place the flour, xanthan gum, baking powder, bicarbonate of soda and salt and whisk to combine well. Set this to one side.
In a large bowl, put the sugar, butter, egg, vanilla, peanut butter and sour cream and beat with an electric mixer until smooth and well combined. Add half of the dry ingredients and mix with a wooden spoon until just combined.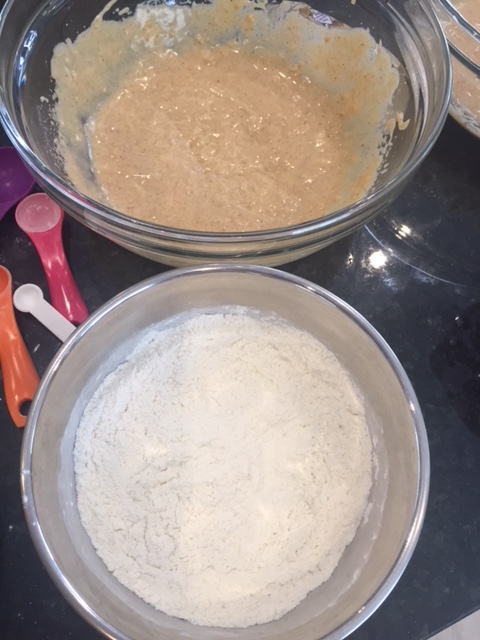 Add about 3/4 of the chocolate chips into the remainder of the flour mixture so they are all covered. If you still have the electric mixer handy, I find it's a good way to give the bananas a really thorough mixing.
Add the mashed bananas to the wet mixture and mix and then add the remainder of the dry ingredients with the chocolate chips and mix with a wooden spoon until just combined. The batter is pretty thick. Try not to over mix or you will get a pretty dense result.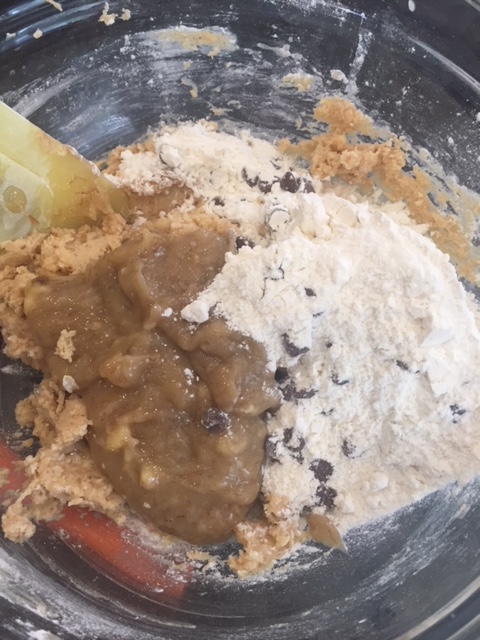 Transfer the batter to your prepared loaf tin and smooth the top with the back of a metal spoon. Add the remainder of the chocolate chips to the top of the batter and press gently so they stick to the batter and not get burnt on top and worse, fall off!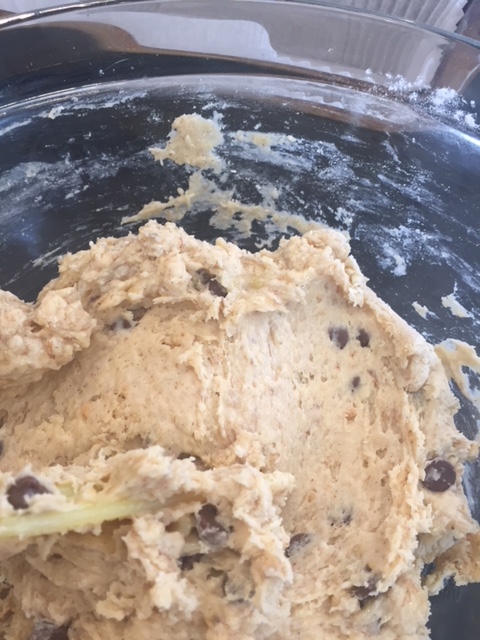 Bake for approximately 45 mins and check with a skewer. Remove if the skewer comes out practically clean and leave it to rest in the tin for about 10 minutes. Then transfer to a wire rack to cool completely.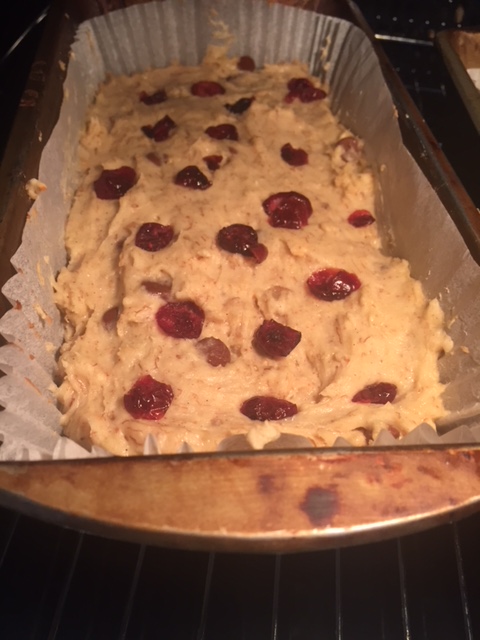 Don't put this in the fridge to keep. Wrap it well and it will keep at room temperature for up to 2 days. If you choose to freeze it, you can defrost at room temperature or at 50% power in the microwave.
Bake with love
Soraya x