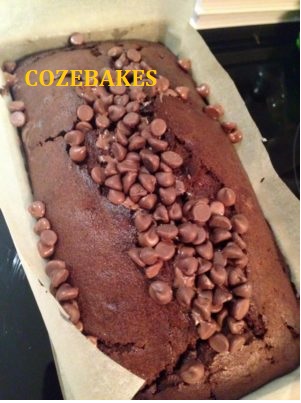 I made this cake in a loaf tin. It's one of those lovely "stand by" cakes which are great to have for just in case moments or a "I fancy a slice of something nice" moment … you know what I mean. It's quite dense bake but it's still moist and full of chocolate yumminess throughout.
A good one to add to your baking repertoire!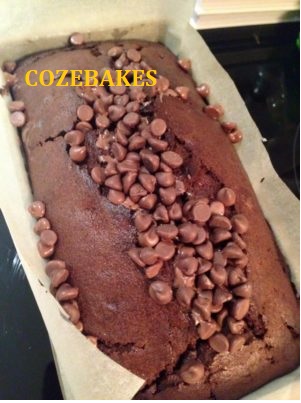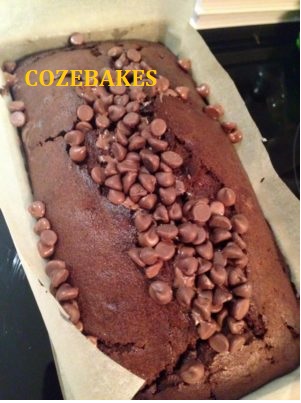 So it's called a Triple Chocolate cake because you use 3 different types of chocolate. There is the cocoa powder which adds great flavour, you also use chocolate chips (everyone's standby) and the 3rd chocolate ingredient is some Rolo 🙂  … can't go wrong!
Ingredients:
175g butter, room temperature
100g caster sugar
3 eggs (I used large eggs)
200g self raising flour
1/2 teaspoon baking powder
110ml full fat milk
Four + 1/2 tablespoons cocoa powder
1 teaspoon vanilla extract
120g chocolate chips
8 Rolo chocolates
Method:
Preheat the oven to 180 C / Gas 4. Grease and line a 900g (2lb) loaf tin with baking parchment. I made sure to have enough hanging over the edge to lift out when done.
In a large bowl, combine the butter and sugar and blend until smooth with an electric whisk. Add the eggs, one at a time, whisking well after each addition. Sift in the flour then add the baking powder, milk, cocoa powder and vanilla extract. Whisk until well blended and light.
Toss half of the chocolate chips and all of the Rolo chocolates in a little flour to prevent them sinking to the bottom of the loaf. Then fold them roughly into the cake, hardly mixing at all. Pour into the prepared loaf tin and smooth the top.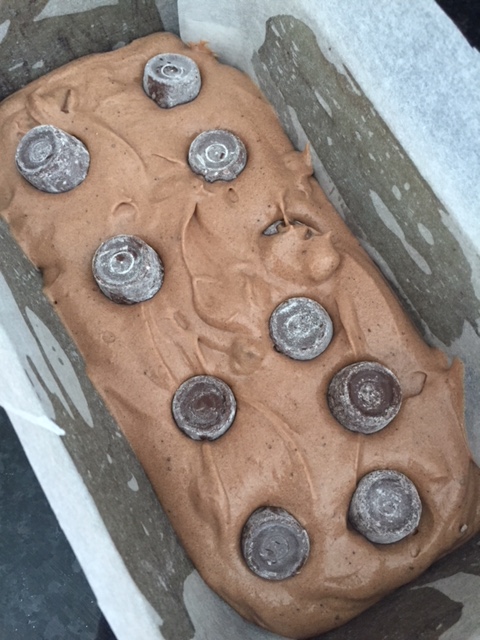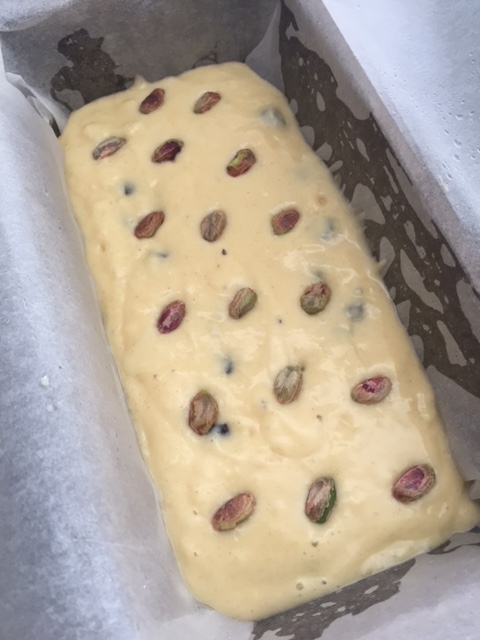 Bake in the oven for 80 to 90 minutes, until a skewer inserted into the centre comes out clean. Remove from the oven and while still hot and in it's tin, pour the remainder of the chips onto the top of the cake. Wait 5 minutes and then smear the melted chocolate over. I actually just left mine on top and didn't smear them all over the top of the cake but it's up to you.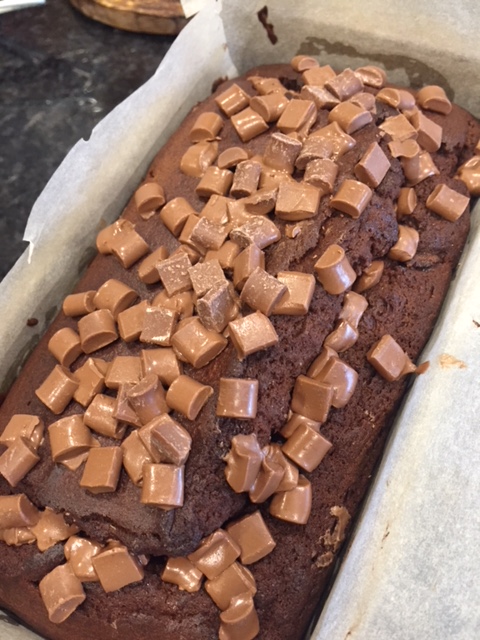 Lift the cake out of the tin using the overhang baking parchment, then pop the cake in the fridge so that the chocolate can harden. Serve slightly chilled. My oven took 80 mins until it was ready and just a hint, don't open the door of the oven until the cake has been in for at least an hour or it will sink in the middle.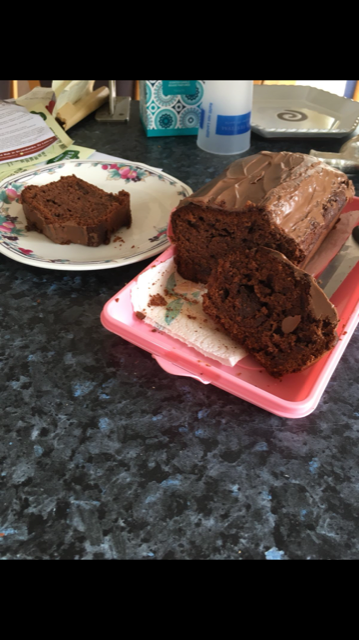 The second time I made this, I put half the batter mixture into the tin and then put the Rolo on top followed by the rest of the mix over them to get a layer of caramel in the middle of the cake. Definitely remember to give the chocolate chips and Rolo a dredge of flour so they don't sink.
Bake with love
Soraya x