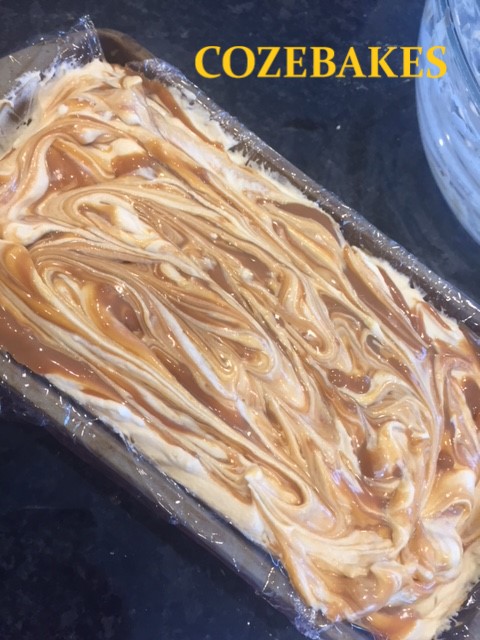 I love that you can make ice cream without having to use any special equipment and that it still tastes totally delicious and if you check out the Desserts section here, you'll find some really nice ice cream recipes. All tried, tested and very much given the thumbs up!
This recipe uses the Carnation Caramel tin from Nestle for the "dulce de leche" as it's the quickest and easiest way to achieve the thick, rich caramel. You can of course boil the traditional Carnation Condensed Milk tin if you need to.
You can freeze for 6 hours or overnight which I prefer but it means that if you make this first thing in the morning, you could serve it that evening for dessert!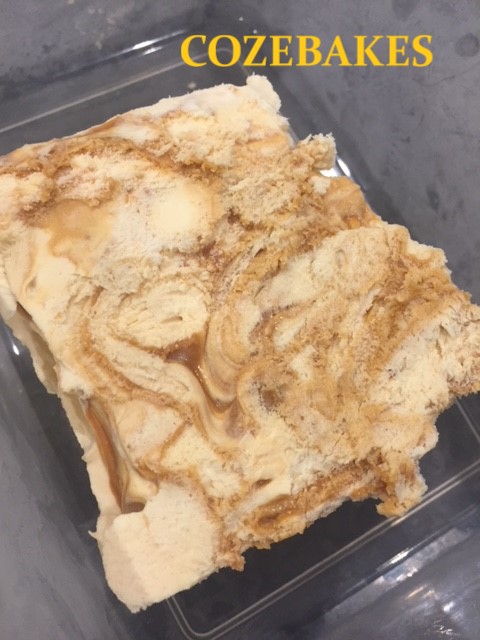 I've converted the ingredients to metric for European use. I'll put the cup/imperial measurements alongside in brackets for those who need it.
I used a 2lb loaf tin to make mine but you can use any plastic container. I lined the tin with cling film and left a good over hang to wrap over the top and seal before freezing. Your plastic container should have a lid.
Ingredients:
475ml double cream (16oz)
25g icing sugar (1/4 cup)
2 tsp vanilla extract
1 tsp salt (don't leave out the salt!)
1 can Nestle Carnation Caramel (13.4oz)
Method:
In a large bowl whisk the double cream and icing sugar until stiff peaks form. Add the vanilla extract and salt and beat again for 30 seconds to combine.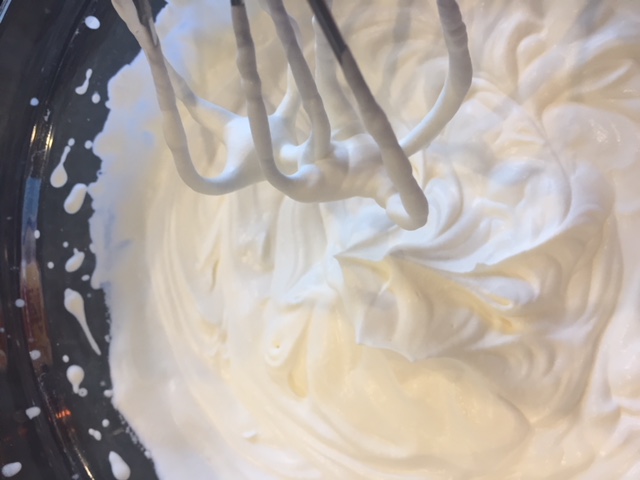 Add half of the can of Nestle Caramel and whisk until well combined.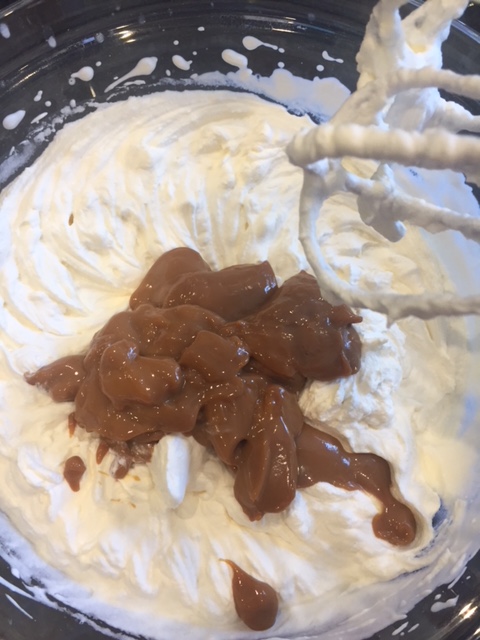 Transfer the rest of the Caramel to a microwave safe bowl and set on high for 30 seconds to loosen it up. Stir with a spoon until good and smooth so that you can drizzle.
Pour a third of the cream mixture into a 2lb loaf tin or Tupperware if you prefer. Drizzle with about one third of the dulce de leche. Then repeat again with the same layers until all the cream mixture and dulce de leche have been used.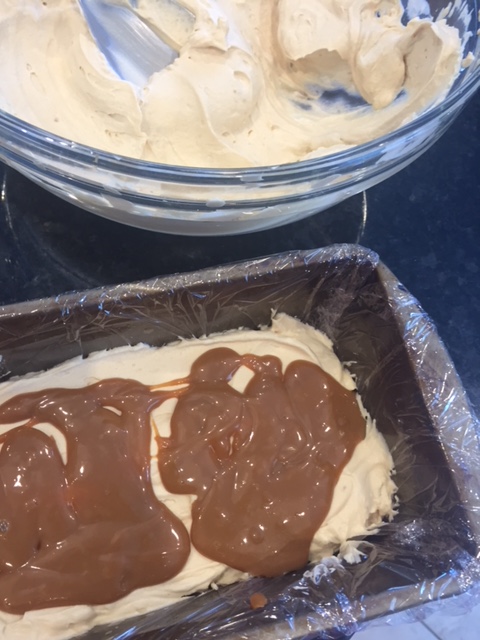 Using a wide butter knife, gently swirl the dulce de leche into the cream mix. Don't overdo it. Just a few swirls through the layers.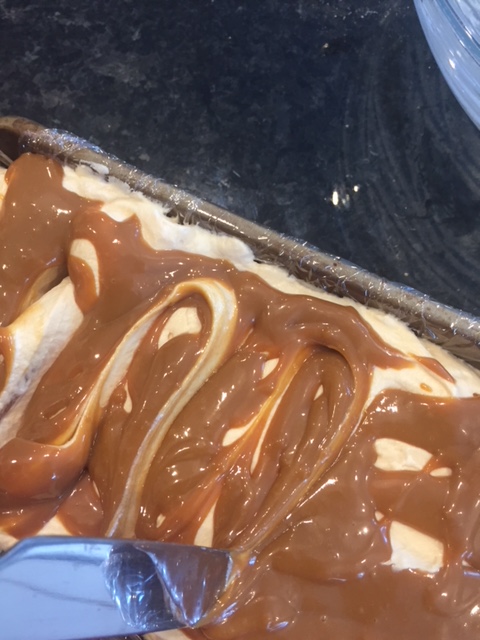 Cover the ice cream with the cling film or with a lid and freeze for 6 hours or overnight. When you're ready to serve, remove from the freezer about 5/8 minutes before needed. If I'm in a hurry, I wet a J Cloth with very hot water and rub the bottom of the container a few times. This does enough to be able to lift out the ice cream from the container.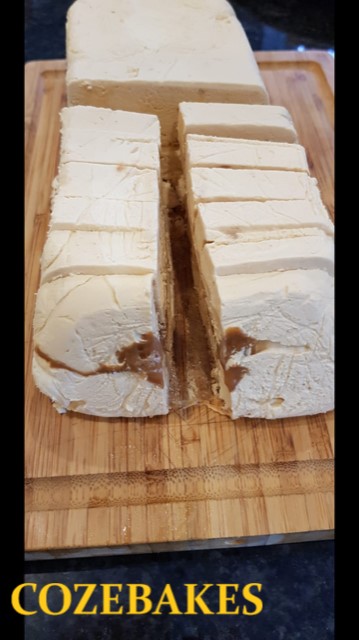 This is the ice cream inverted – you can see the caramel swirls running through it.
It's a wonderfully rich ice cream that really only needs the minimum of decoration. Sprinkle some honeycomb on top or serve on it's own. There's quite a bit of caramel through the finished ice cream so adding more caramel sauce on top might be too much but hey, each to their own! 😉
Made with love
Soraya x