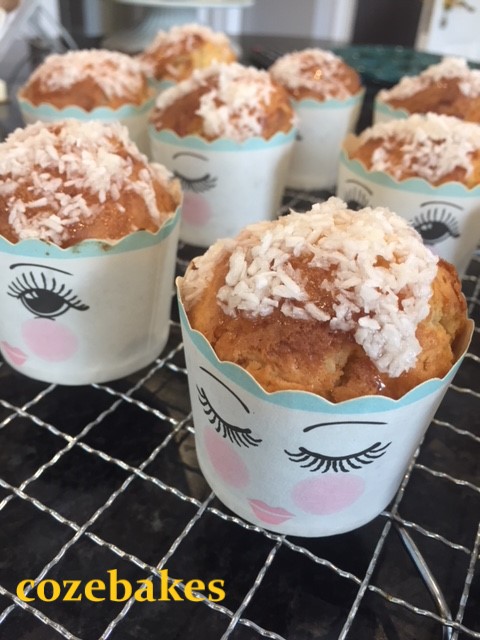 If you're looking for a bake with a massive burst of lemon, then this is the one for you! It's literally zinging all the way from the oven to your plate. Adding the coconut just gives it a fabulous edge and if you want to emphasise the coconut taste, then toast the coconut used for the topping.
I made these muffins in baking cups but they will work perfectly well in regular muffin paper cases. Just leave them to cool completely so they don't stick to the paper.
You can use either vanilla or lemon yoghurt but I had neither so I used sour cream and added 1 tablespoon of lemon juice to this.
Ingredients:
188g plain flour
105g caster sugar
1 tsp baking powder
3/4 tsp bicarbonate of soda
200ml vanilla or lemon flavoured yoghurt (or see above if you're stuck)
1 large egg
50g butter, melted
1 tablespoon lemon juice
Grated zest of 1 lemon
25g desiccated coconut
Topping:
50g caster sugar
3 tbsp. lemon juice
22g desiccated coconut (toast if you like a stronger flavour)
Method:
In a large bowl, combine the flour, sugar, baking powder and bicarbonate of soda and whisk to mix.
In a smaller bowl, beat the yoghurt, egg, butter, lemon zest and lemon juice until smooth. You don't need an electric mixer. I used a whisk and it worked well.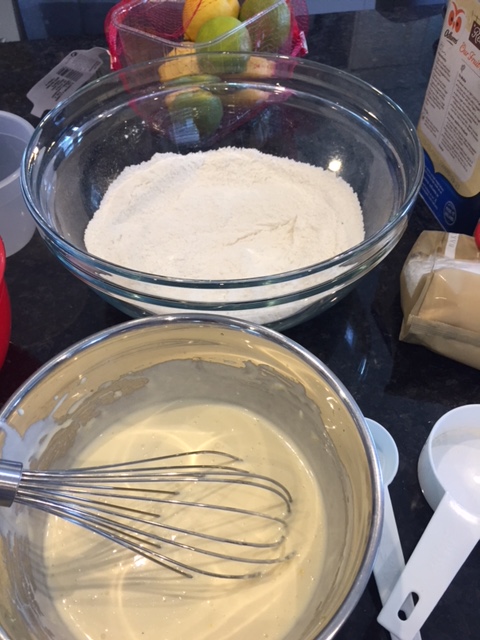 Stir the wet mixture into the dry ingredients and mix until just moistened. Don't over mix. Then fold in the coconut.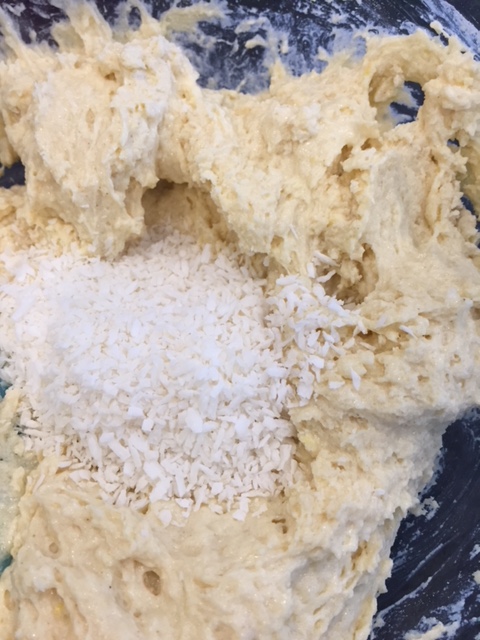 Using muffin cases of your choice, fill only about 2/3 as they rise quite a bit. I think I'll try only filling half way up the cases next time.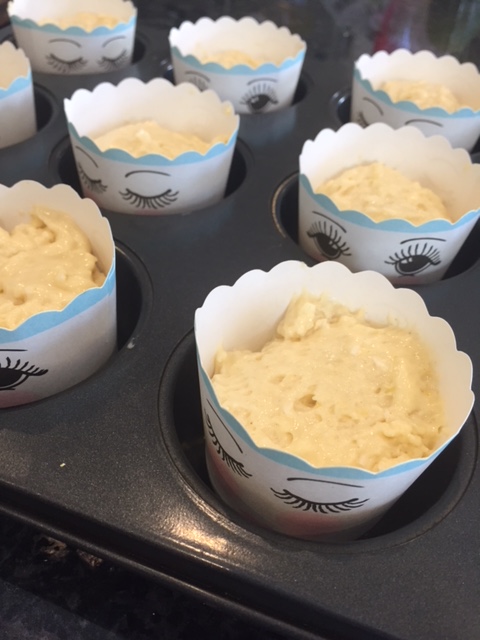 Bake at 200C (my oven is very hot and I set it at 195C). Bake for 18 – 22 minutes. I stuck in the middle and the 20 minutes worked out perfectly but check with a skewer into the centre to make sure it comes out clean.
Cool for 5 minutes in the tin before removing to a wire rack to cool.
While your muffins are baking, place the lemon juice and caster sugar from the topping ingredients into a saucepan and stir over a medium heat to dissolve the sugar. Then stir in the coconut.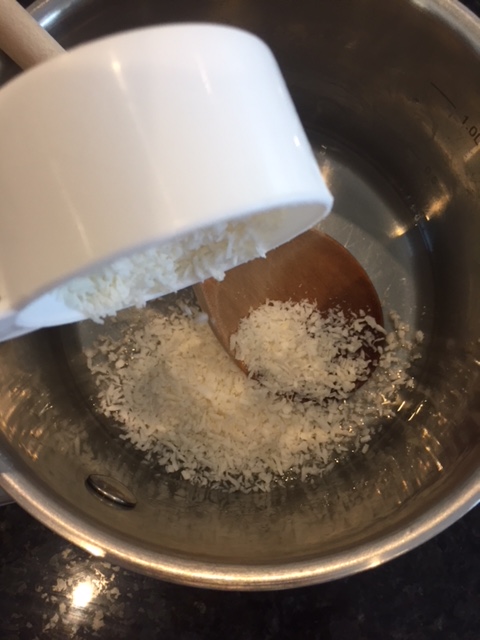 Then poke a few holes in each muffin and spoon the coconut mixture over them. You can taste the mixture and see how you feel before doing this. If you would like it a little sweeter, add a tablespoon of icing sugar and mix well to dissolve and taste again.
These are amazing. They look so good and the smell in the house is just fantastic. Definitely will be made again with a few variations … …
Bake with love
Soraya x